The Intricate Art of This Wooden Puzzle
Dive into this Wooden Puzzle, perfect for adults and kids over 10 years old. This piece transforms traditional pastime activities into an artistic narrative.
Unique Complexity in Each Piece
Each unit in this 250-piece set has its own distinct shape, creating an experience that transcends standard leisure activities. It invites you into a world of vivid colors and intricate details.
Family Time Elevated
Engaging with this set offers a great way to bond with family. Each uniquely shaped piece is a conversation starter, turning assembly time into a series of cherished moments.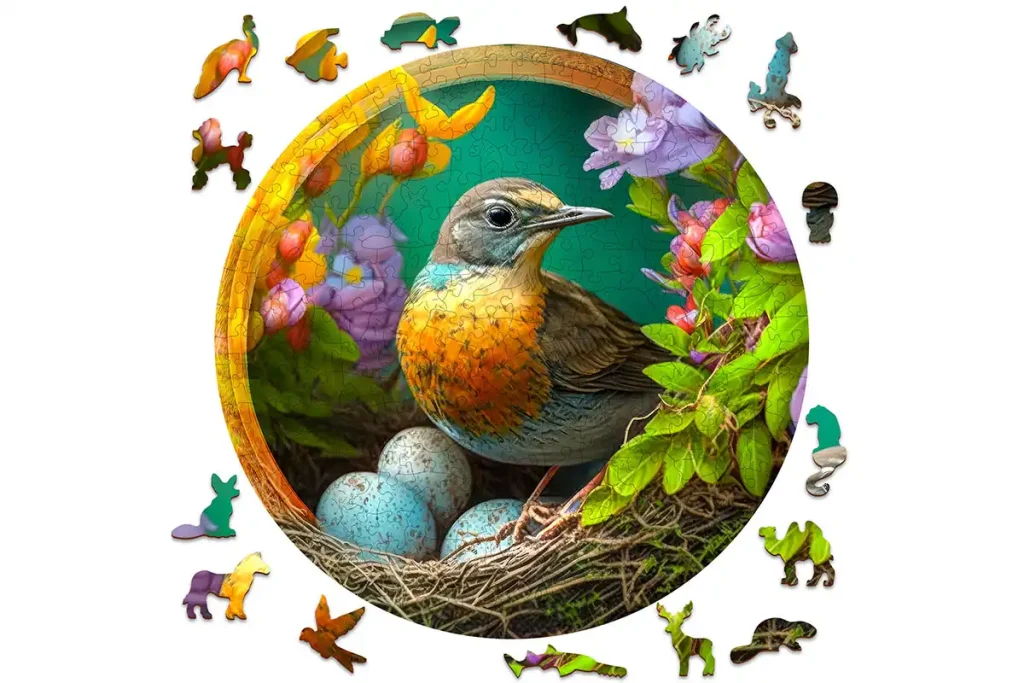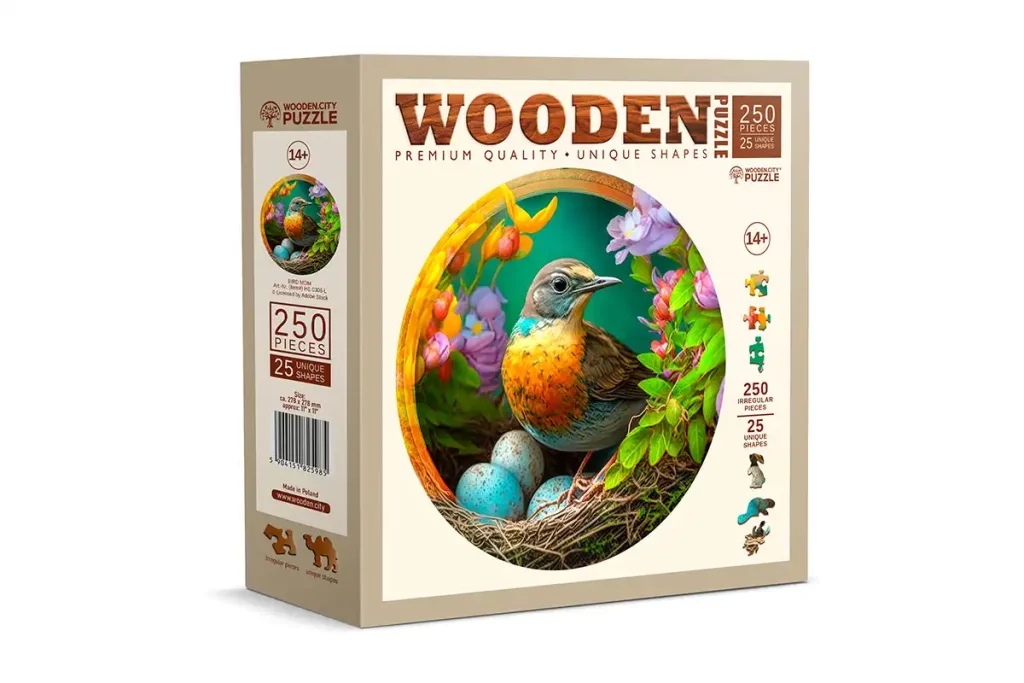 The Gift That Keeps on Giving
Look no further for the perfect gift. Ideal for enthusiasts and collectors alike, this piece offers a memorable experience, making it an excellent present for any occasion.
An Artistic Addition to Your Space
Once completed, the artistry doesn't have to stop. This beautiful European creation doubles as a decorative piece that adds character and narrative to any room.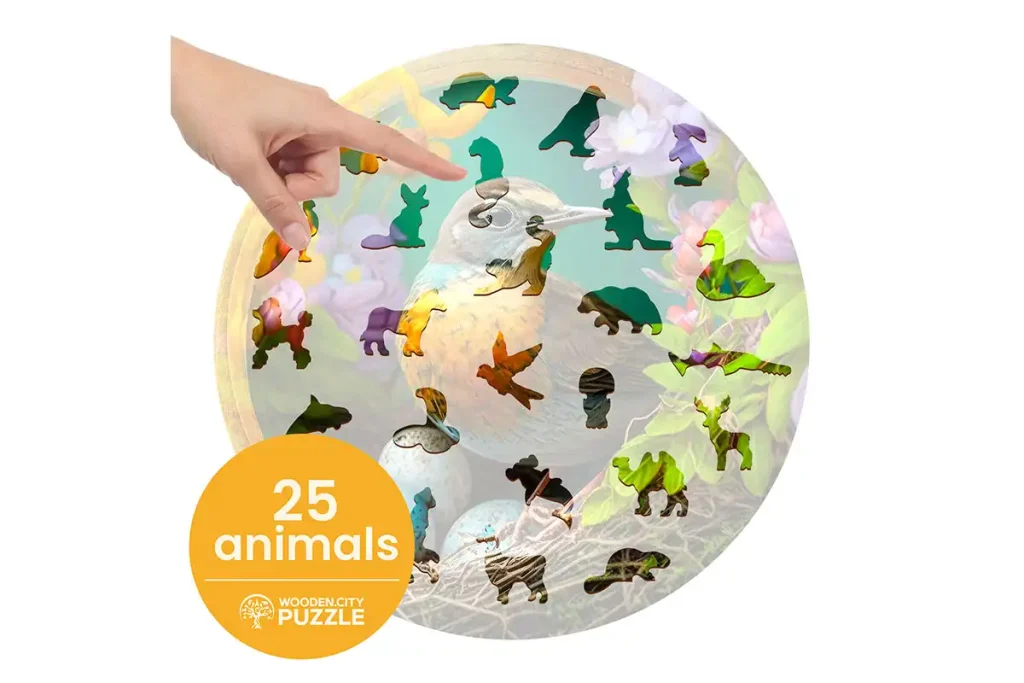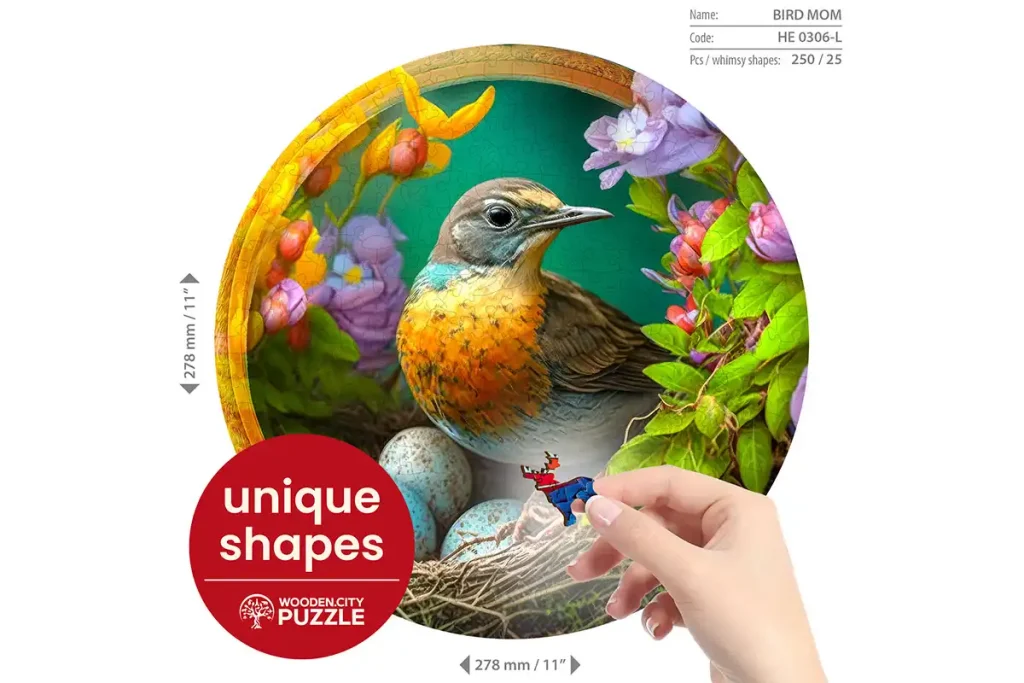 Thematic Designs for a Dynamic Process
Depending on the subject matter of each set, you'll find pieces cut in the shapes of animals, landmarks, and other themes. This adds another layer of excitement to your assembly experience.
A Helping Pattern
The reverse side of each unit comes with a unique pattern, designed to assist you in your assembly venture. This feature caters to both beginners and seasoned assemblers.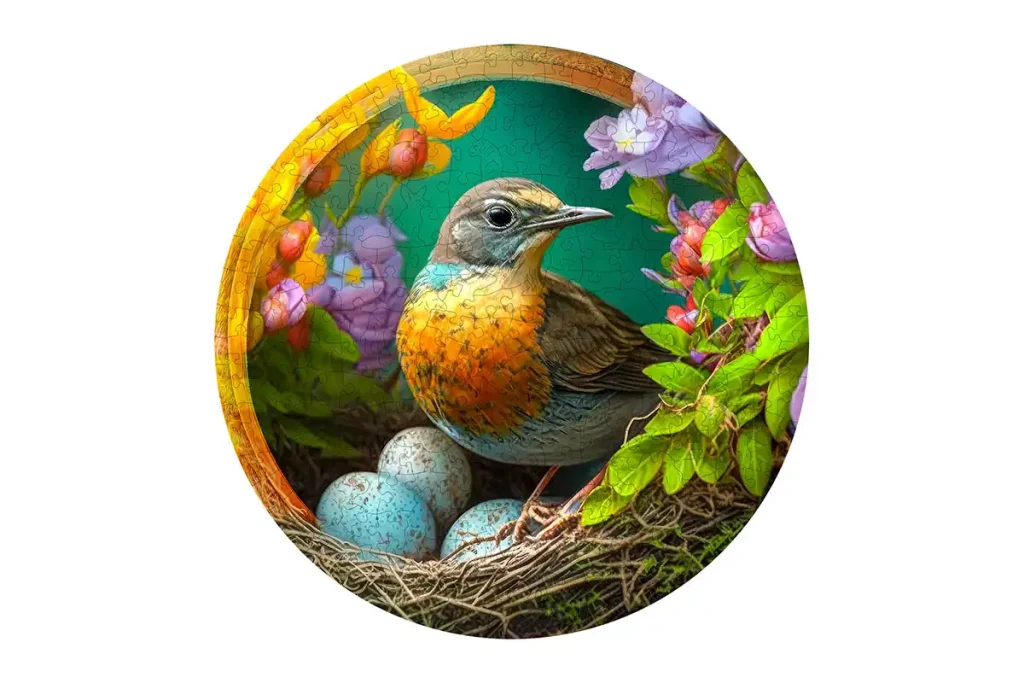 Why It's More Than Just a Game
The theme, shape, and colors elevate this 250-piece set beyond a mere activity. It's an engaging challenge that fosters creative thinking and mindfulness.
Characteristics
Series/Article
HE 0306-L
Age
10+
Number of elements
250 pcs
Number of whimsies
25 pcs
Assembled size
H: 11'' ( 27,8 cm)
W: 11'' ( 27,8 cm)
Packaging size
H: 7.8'' (20 cm)
W: 7.8'' (20 cm)
D: 2.24'' ( 5,7 cm)
Packaging weight
0,88lb (0,4 kg)
Puzzle thickness
0,12" (3 mm)
Assembly time
4h
Artist
Adobe Stock
Type of Cut
Animal
The Convergence of Creativity and Craftsmanship
Crafted with precision, this set is a blend of vivid colors and high-quality craftsmanship. From animal-shaped pieces to miniature landmarks, each element adds value to the process.
In conclusion, A Mother's Love in Bloom 250 is not just an activity; it's a holistic experience. With its vivid colors, unique shapes, and thematic elements, it brings a rich and fulfilling adventure to the table. Whether for family bonding or a moment of solitude, it provides not just a challenge but an opportunity to create something beautiful.