Embark on a Journey of Discovery with the Modish Deer 250 Wooden Puzzle
Unlock the mystery that is the Modish Deer 250 Wooden Puzzle. With 250 distinct pieces, each one uniquely shaped, this set offers an experience that tantalizes not just the mind but also the eyes with its vivid color palette.
Visual Delight
Upon opening the box, you'll immediately be struck by the rich, kaleidoscopic colors. These are not random choices; each hue is meticulously selected to capture the essence of the hippie-inspired deer design, making the assembly process an enchanting visual feast.
One of a Kind
The truly special aspect about this product is the individuality of each piece. From uniquely cut forms to thematic elements such as animals or landmarks, the variety keeps you engaged throughout the assembly process and ensures every experience is unique.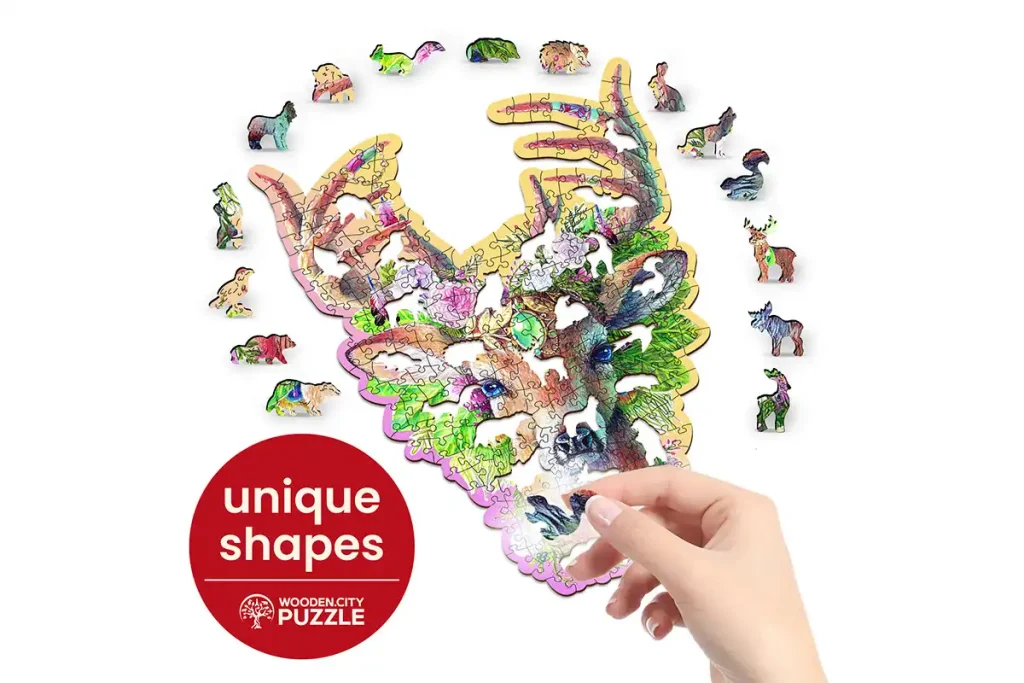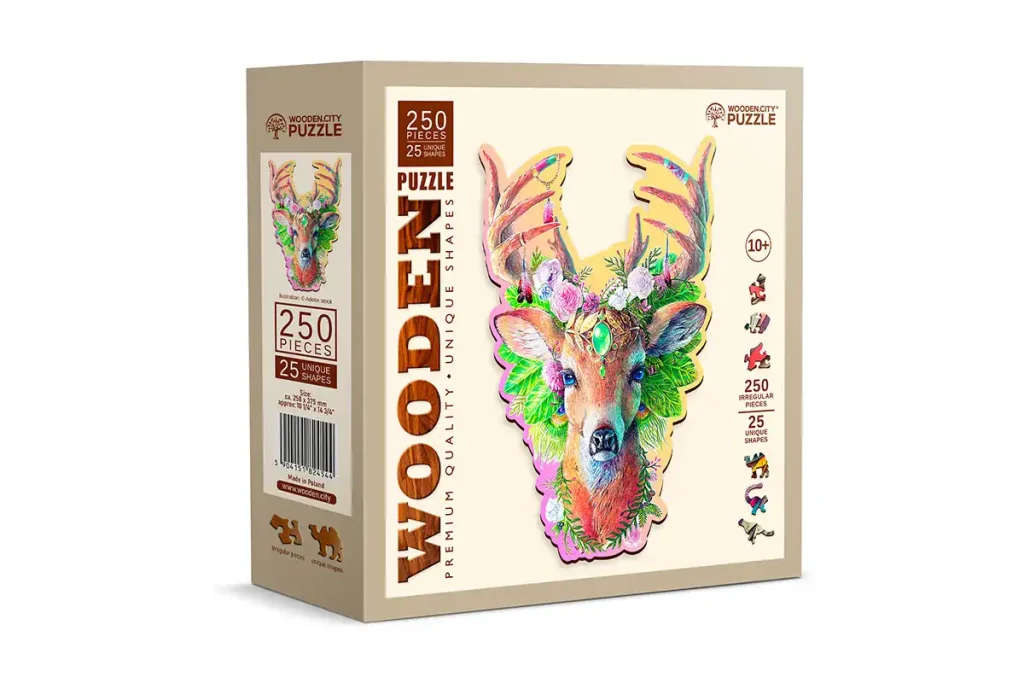 Family Bonding Time
Assembling this intricate artwork offers a great opportunity for quality family interaction. Beyond just an activity, it becomes a medium for cooperation, communication, and celebration, ideal for family members of all ages but recommended for those above 10 years.
The Ideal Gift
Looking for a memorable, unique present? This might be the perfect fit. Ideal for birthdays, anniversaries, or any special occasion, this captivating set promises to be a gift that keeps on giving, offering both a challenge and a beautiful end product.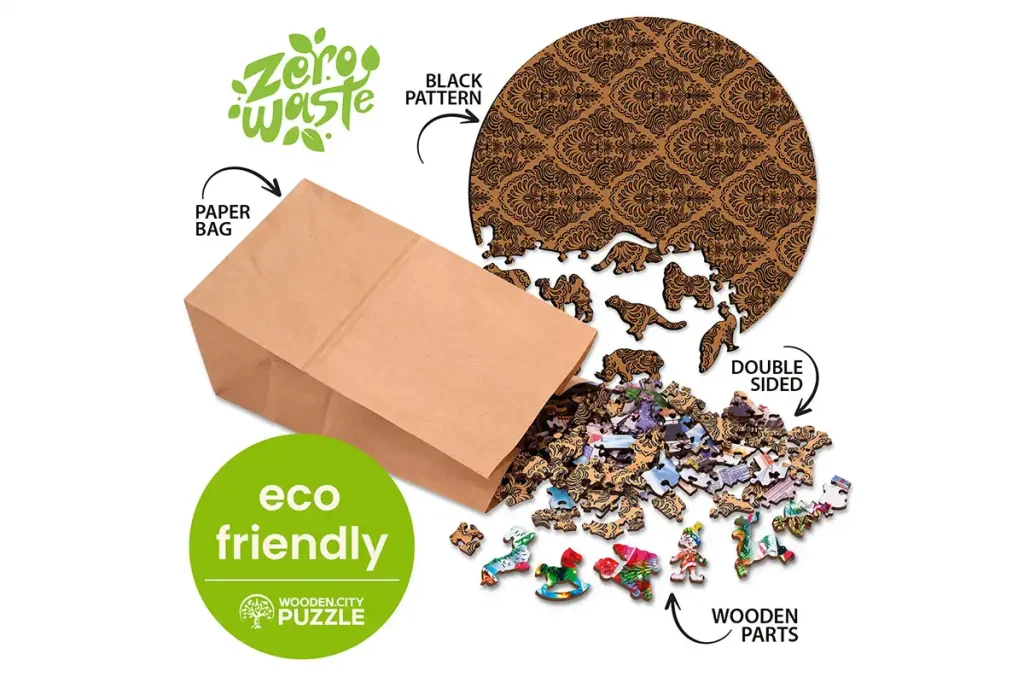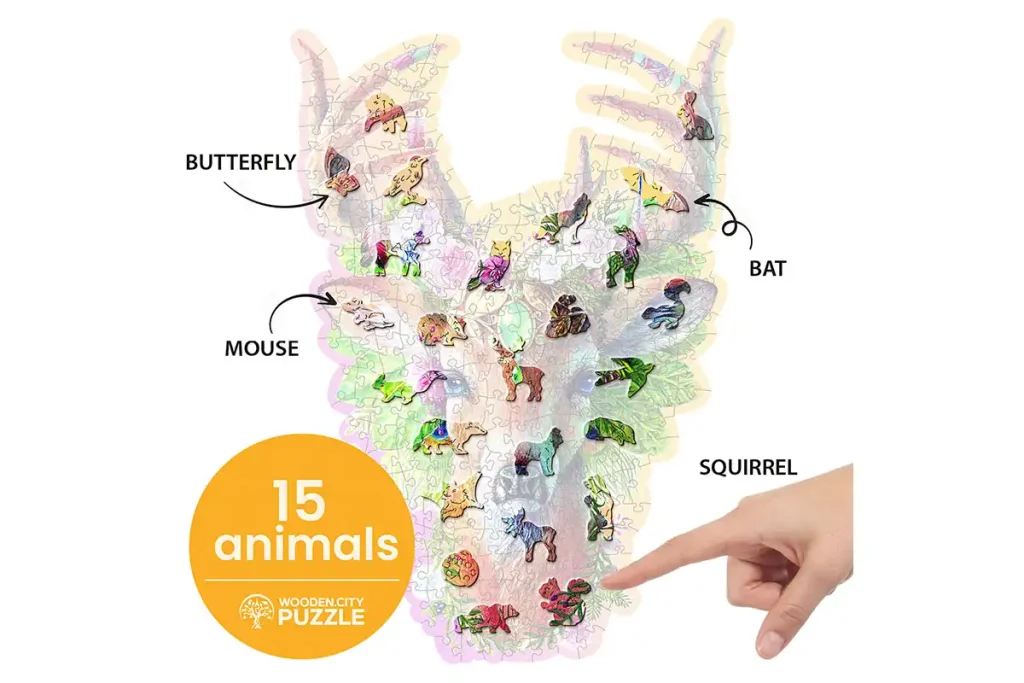 A New Perspective
Each piece is two-sided, featuring intricate patterns on the reverse that can either assist or challenge you further. This additional feature extends the life of the activity, making each round of assembly a fresh experience.
From Challenge to Décor
Once assembled, this product serves as more than just a completed task; it becomes a statement piece of wall art. So don't just pack it away—hang it up and let it add a splash of color and artistry to your living spaces.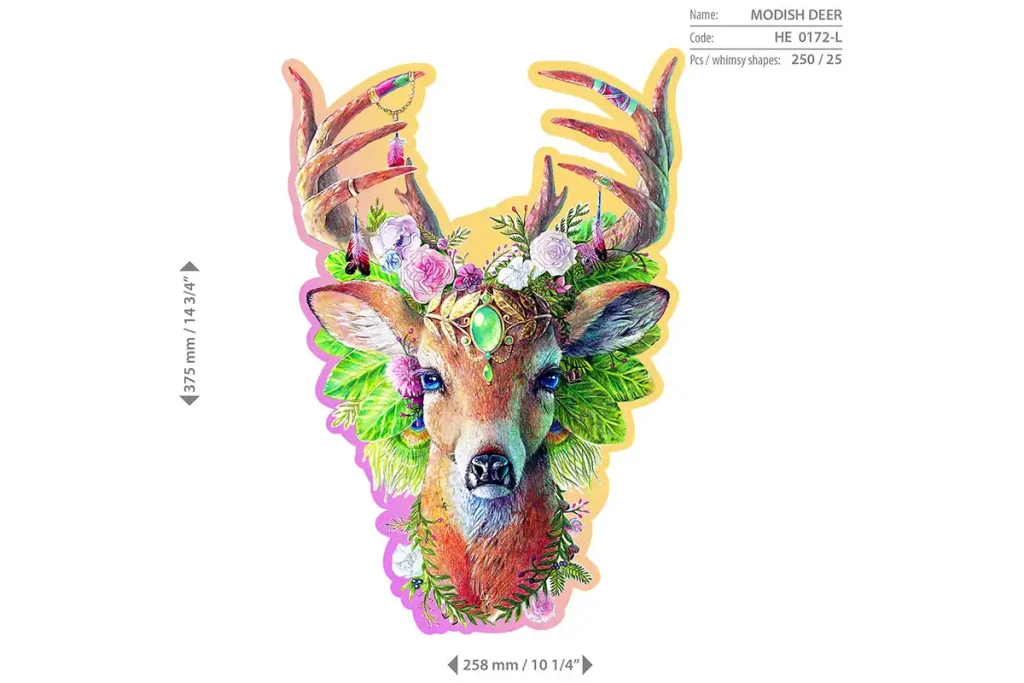 Characteristics
Series/Article
HE 0172-L
Age
10+
Number of elements.
250 pcs
Number of whimsies
25 pcs
Assembled size
W: 10,25'' (25,8 cm)
H: 14,75'' ( 37,5 cm)
Packaging size
H: 7.8'' (20 cm)
W: 7.8'' (20 cm)
D: 2.24'' ( 5,7 cm)
Packaging weight
0,88lb (0,4 kg)
Puzzle thickness:
0,12" (3 mm)
Assembly time
4h
Artist
Carrie Edwards
Type of Cut
Animal
In summary, the Modish Deer 250 offers an enriching, multilayered experience that transcends mere recreational activity. It serves as a conduit for family bonding, a test for your problem-solving skills, and ultimately transforms into a beautiful art piece for your home.