An Engaging Experience with the Wooden Puzzle: Explore Our World
The Wooden Puzzle provides a captivating exploration of the world's most iconic landmarks. Illustrated with the Attracions , and various animals such as llamas and parrots, it's a feast for the eyes. Add to this, the presence of many colorful air balloons, and the picture comes alive with vibrant hues.
A World of Exploration Awaits
Featuring 500 unique pieces, each with its own distinct shape, the challenge is suitable for adults and children above 10 years old. The thematic cut adds to the excitement with unique elements like animals or landmarks, depending on the theme, making the assembly process more engaging.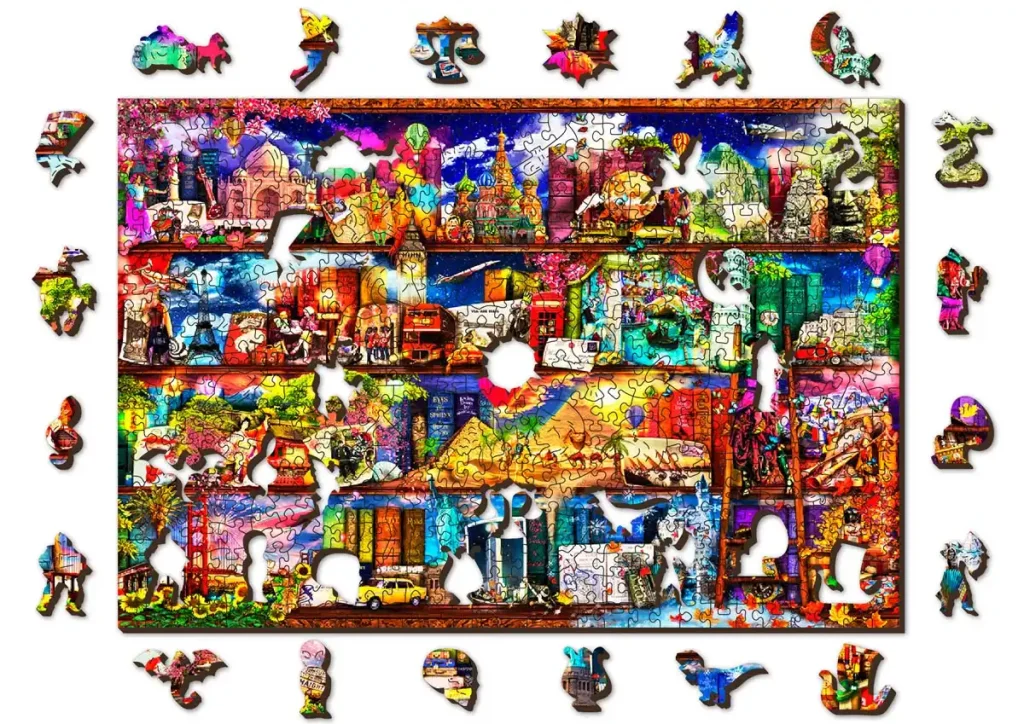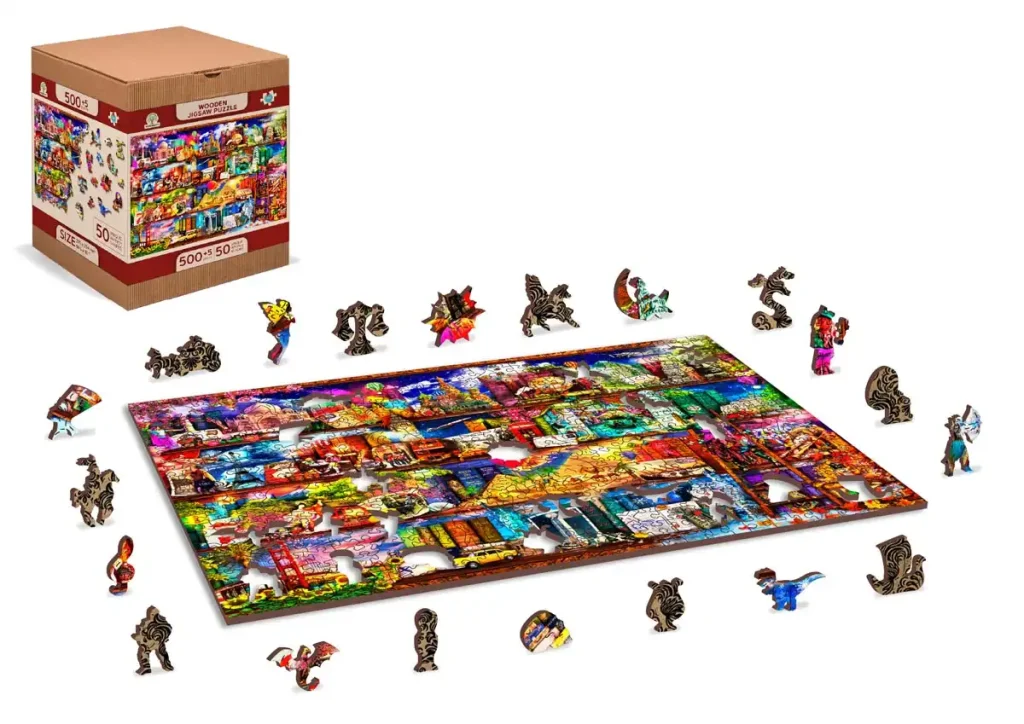 Colorful and Unique Elements
Each piece boasts a unique form, coupled with bright colors that will delight your senses. There are also large shaped elements such as animals or landmarks that add to the fun of the assembly.
A Memorable Family Activity
Putting together this challenge is an excellent way to spend quality time with your family. It's a stimulating and enjoyable activity that strengthens connections and creates cherished memories.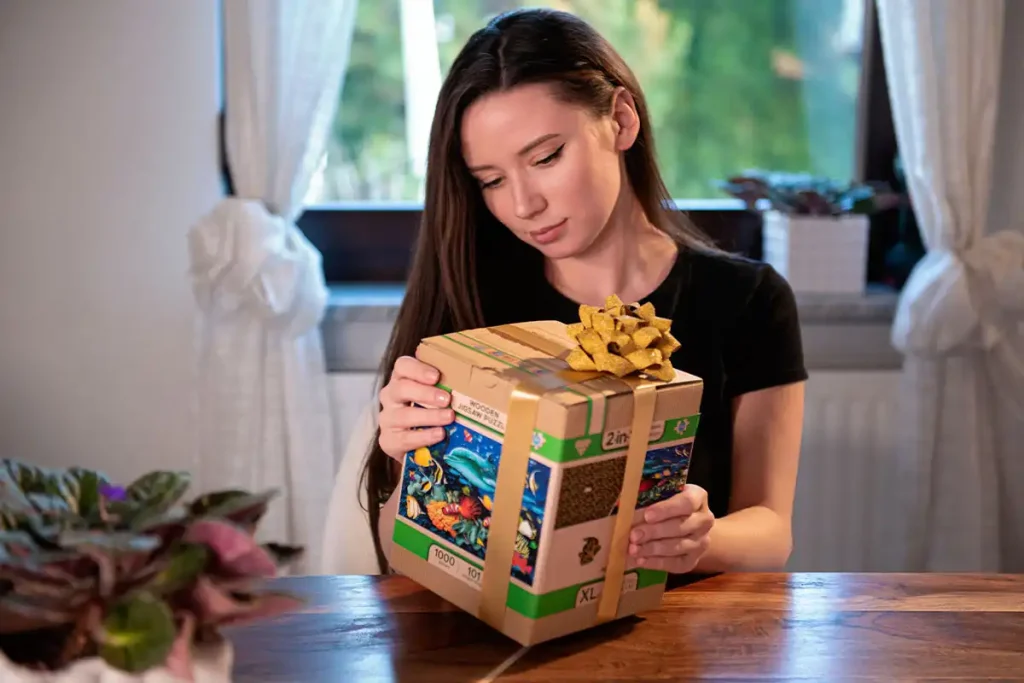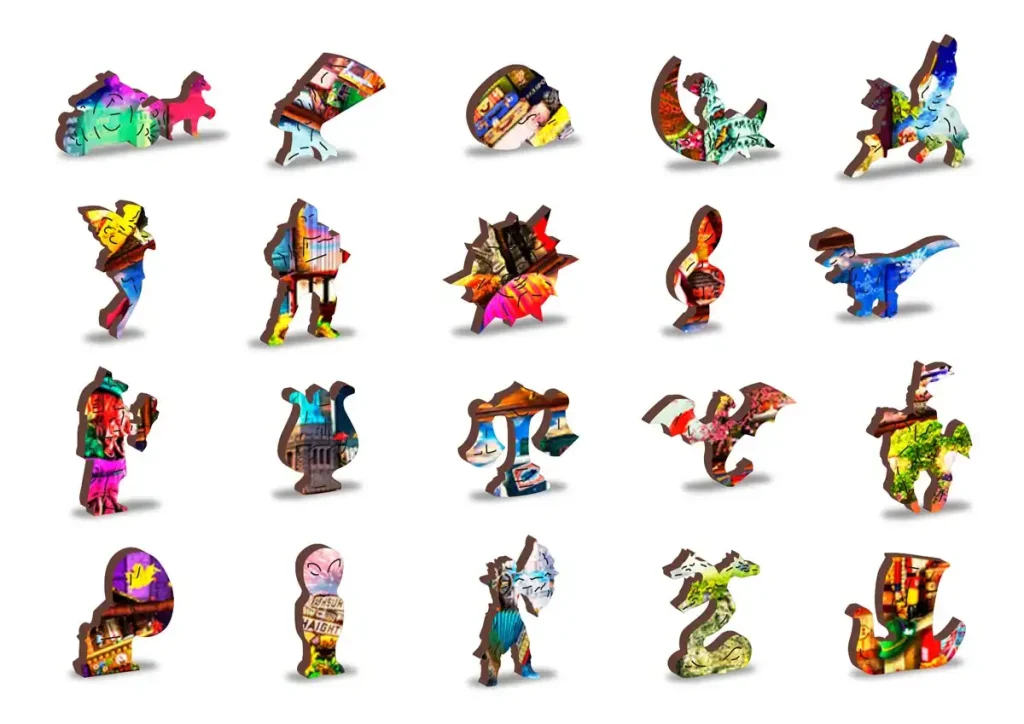 An Ideal Gift Choice
Whether for birthdays, holidays, or special occasions, this item makes a thoughtful and sophisticated gift. It's perfect for those who love travel, landmarks, or simply want an engaging challenge.
Thematic Cut and Features
Each set in the collection boasts a thematic cut. Animal-themed sets include unique animal shapes, and travel-themed sets contain unique landmark elements from various countries. It's an exceptional aspect that enhances the experience.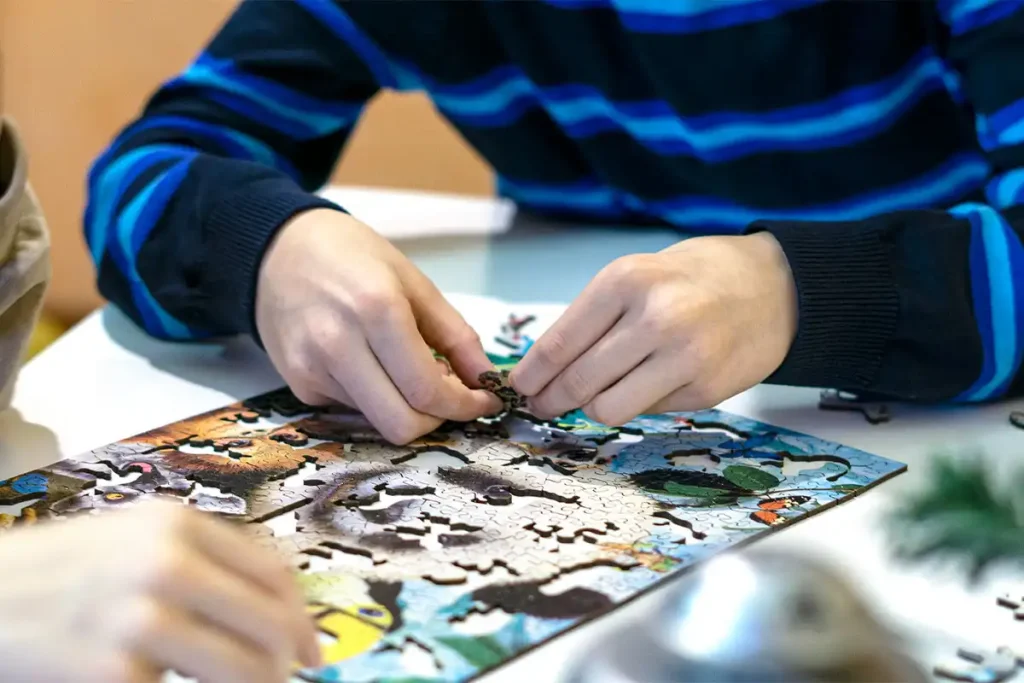 Characteristics
Series/Article
LB 505-0132-L
Age
10+
Number of elements
500 pcs
Number of whimsies
50 pcs
Assembled size
H: 14.76" (37,5 cm)
W: 10" (25,4 cm)
Packaging size
H: 5.98" (15,2 cm)
W: 4.92" (12,5 cm)
D: 4.92" (12,5 cm)
Packaging weight
0,66 lb (0,3 kg)
Puzzle thickness
0,12" ( 3 mm)
Assembly time
6h
Artist
Aimee Stewart
Type of Cut
Library
Back side
Decorative and Dual-Sided
The challenge is more than just a leisure activity. Once assembled, it becomes a breathtaking decor piece. You can frame it and hang it on your wall, turning it into an artistic statement in your living space. Additionally, the reverse side of each piece carries a pattern that assists in assembly, offering a dual-sided feature.
In conclusion, the World Travel Bookshelf 500 is more than a mere pastime. It's a gateway to explore art, enjoy quality family time, and even beautify your living space. A unique product from Poland, European Union, it's a symbol of excellence and creativity that promises hours of entertainment and learning.