Embrace the Artistry of Wooden Puzzle Crafting
The Wooden Puzzle features breathtaking imagery of a renowned Japanese temple and the seasonal charm of a cherry blossom tree. A celebration of art and culture, this item beautifully intertwines elements of Children, Adults, Spring, and Japan. Crafted in Poland, part of the European Union, this exceptional product offers an artistic adventure for adults and children above 10 years.
Uniqueness in Every Piece
Every piece of this 500-part item is distinct in shape, adding intrigue and pleasure to the assembly process. Large thematic cut elements such as animals and landmarks, depending on the theme, make the process more engaging.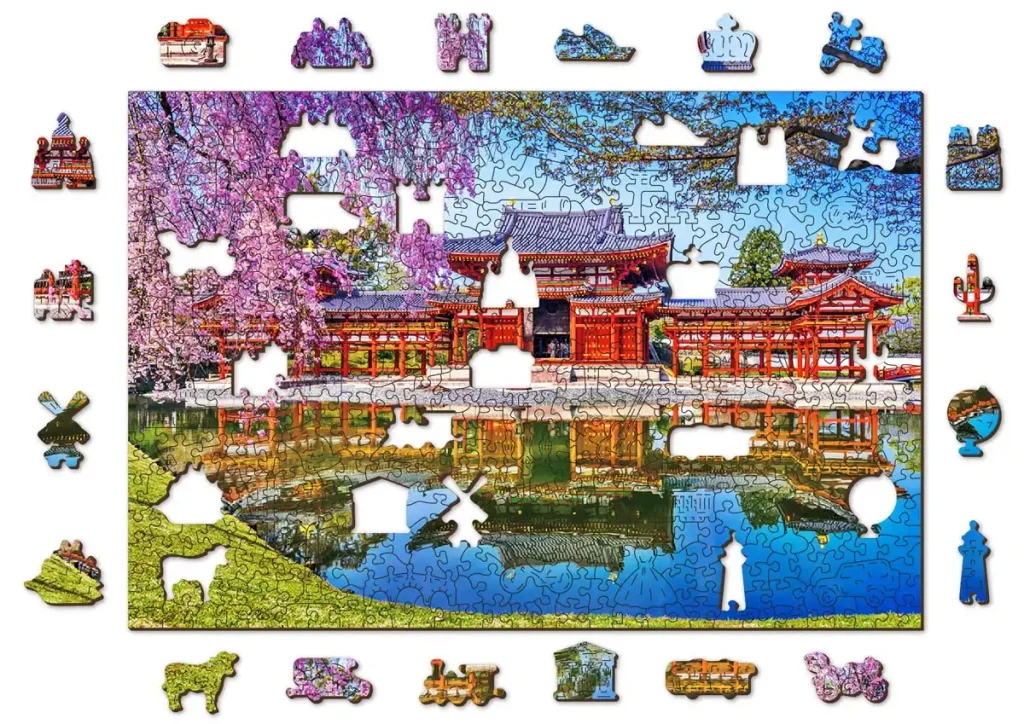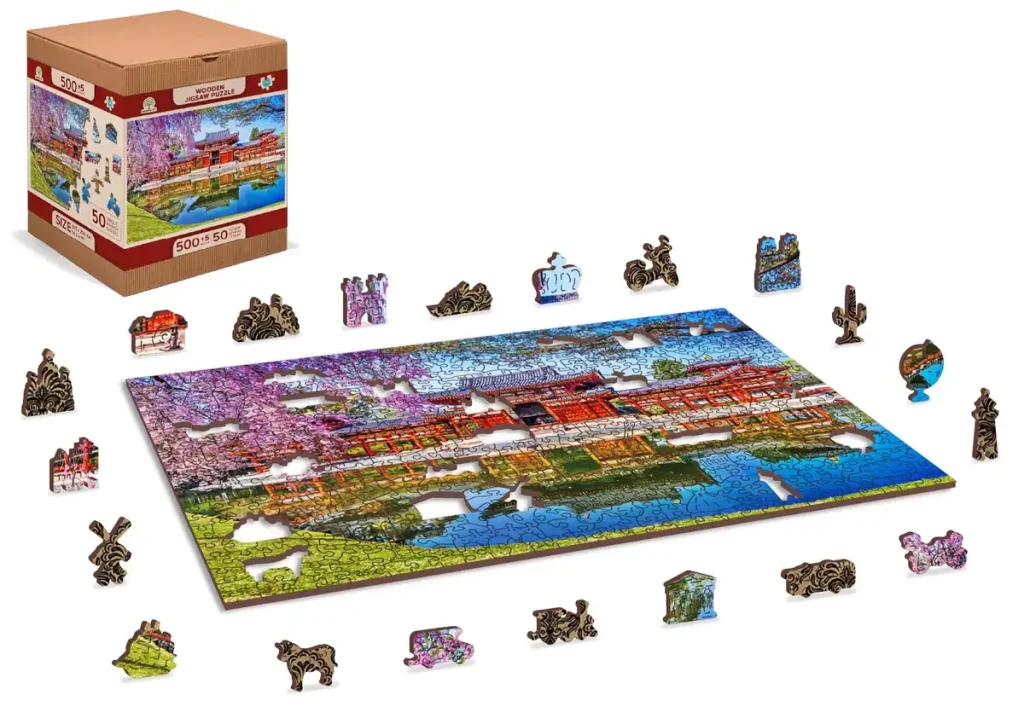 An Ideal Gift for Loved Ones
With its colorful and vivid presentation, it makes for an unforgettable gift. Whether it's a birthday or a special holiday, presenting this to a friend or family member ensures an exquisite token of love and appreciation.
A Reflection of Culture and Nature
Byodo-in Temple's image during spring, with the water reflecting its beauty and the cherry blossom tree on the left, brings Japan's rich cultural heritage to your living room. The dynamic colors and scenery provide a soothing yet stimulating experience.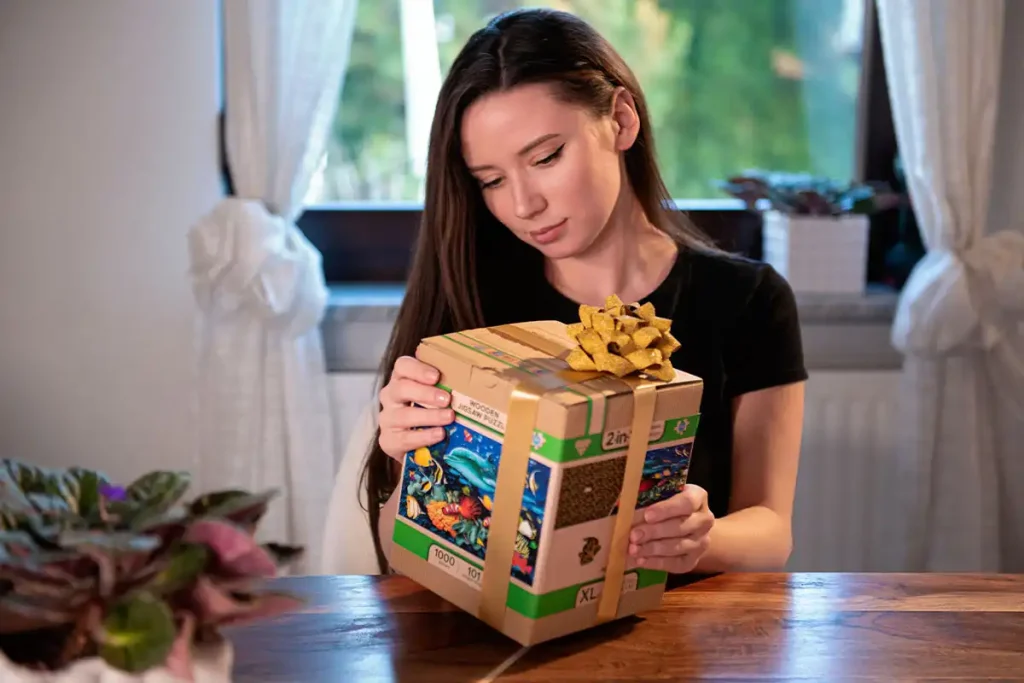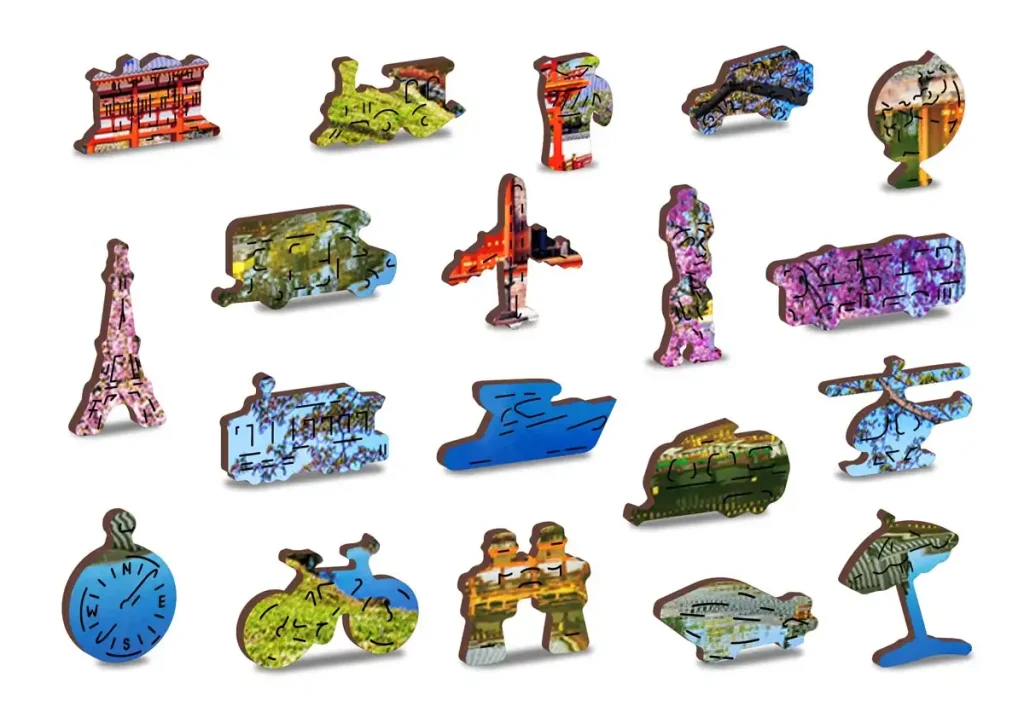 More Than a Leisure Activity
A wonderful way to spend quality family time, assembling it promises hours of enjoyment, collaboration, and fulfillment. It can also serve as an elegant wall décor, adding aesthetic value to your home.
Thematic Engagement
Each one is cut in thematic patterns, making the assembly doubly interesting. In animal-themed sets, you'll find unique animal shapes, while travel-themed ones offer distinctive elements related to various countries' landmarks.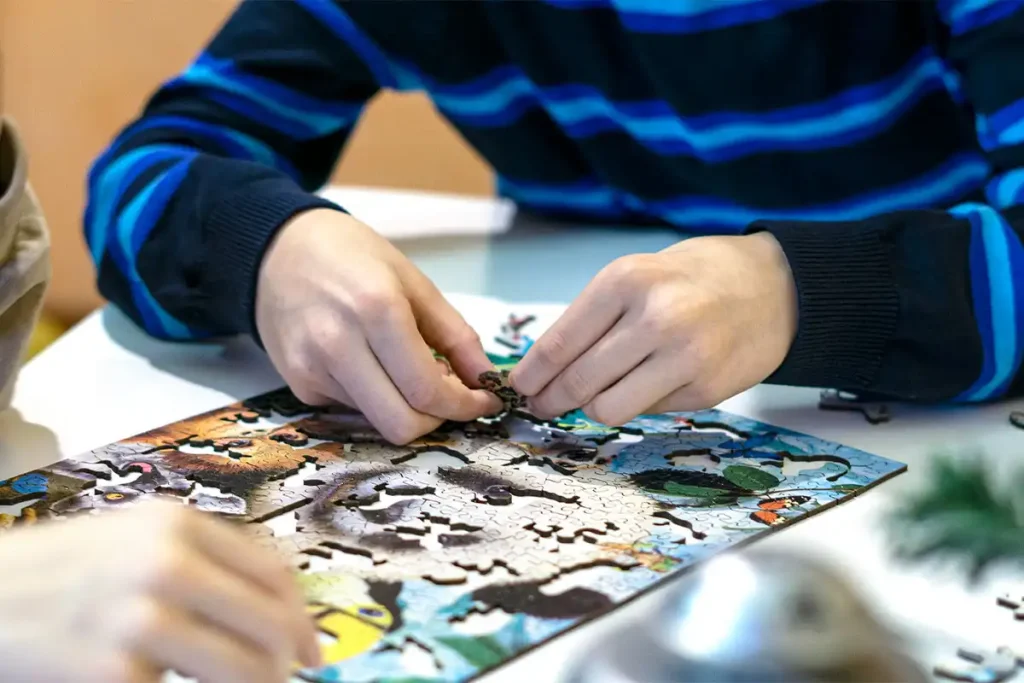 Double-Sided Intrigue
The reverse side of each piece offers a pattern that can assist in assembly, adding an extra layer of fun and challenge to this delightful hobby. It ensures a fulfilling experience that goes beyond mere assembly.
Characteristics
Series/Article
TR 505-0123-L
Age
10+
Number of elements
500 pcs
Number of whimsies
50 pcs
Assembled size
H: 14,76"(37,5 cm)
W: 10" (25,4 cm)
Packaging size
H: 5,98" (15,2 cm)
W: 4,92" (12,5 cm)
D: 4,92" (12,5 cm)
Packaging weight
0,66 lb (0,3 kg)
Puzzle thickness
0,12" (3 mm)
Assembly time
6h
Artist
shutterstock
Type of Cut
Travel
Back side
Conclusion
The Byodo-in Temple, Kyoto, Japan 500 offers a complete package of enjoyment, creativity, and cultural exploration. Its unique design, coupled with vibrant visuals, makes it not just a pastime but an enriching experience. It is a piece of art that invites you to immerse yourself in Japanese culture, springtime beauty, and the joy of shared creation. A must-have for enthusiasts of all ages, this product transcends ordinary expectations, becoming a treasure for family and friends alike.