Discover the Scenic Beauty with This Wooden Puzzle
With this unique product, the vibrant world of the Japanese Bridge in Hoi An city, Vietnam, comes alive in vivid colors and intricate details. Comprising 500 one-of-a-kind pieces, each with its unique shape, it promises to be an enthralling challenge for both children and adults.
Designed for All Ages
Suitable for adults and children over 10 years old, this appealing creation a delightful way to unwind and enjoy some quality time with family.
Exceptionally Unique Pieces
Every piece in this set is uniquely shaped, and large thematic elements such as animals or landmarks add to the fun. Whether it's a puzzle featuring animals or historical places, you'll find distinctive elements that make the assembly process more engaging.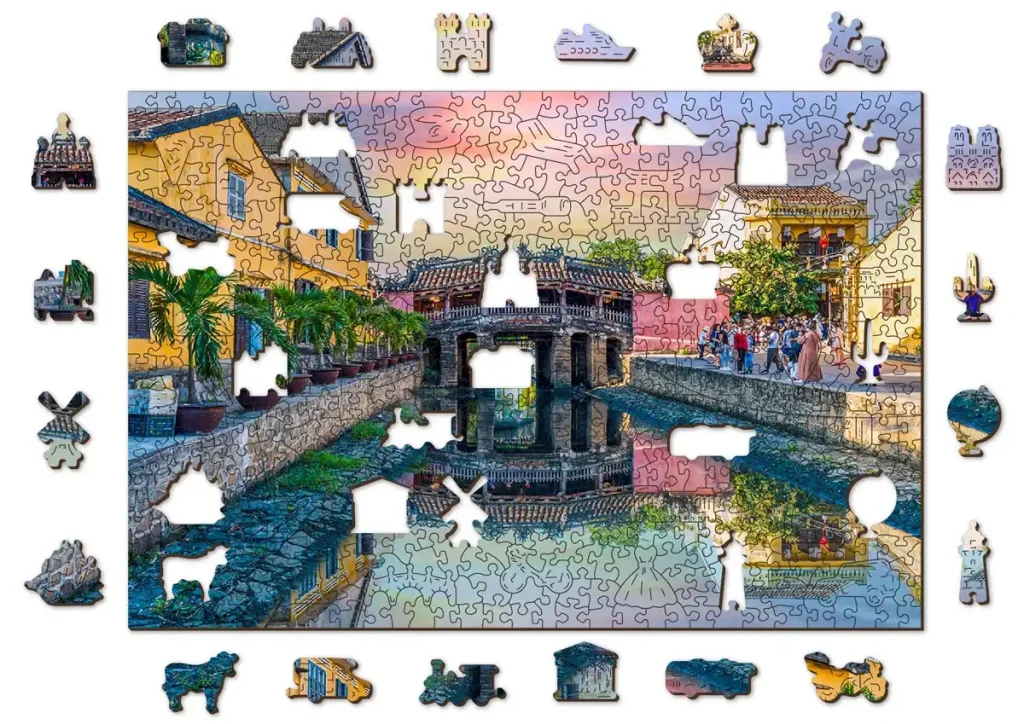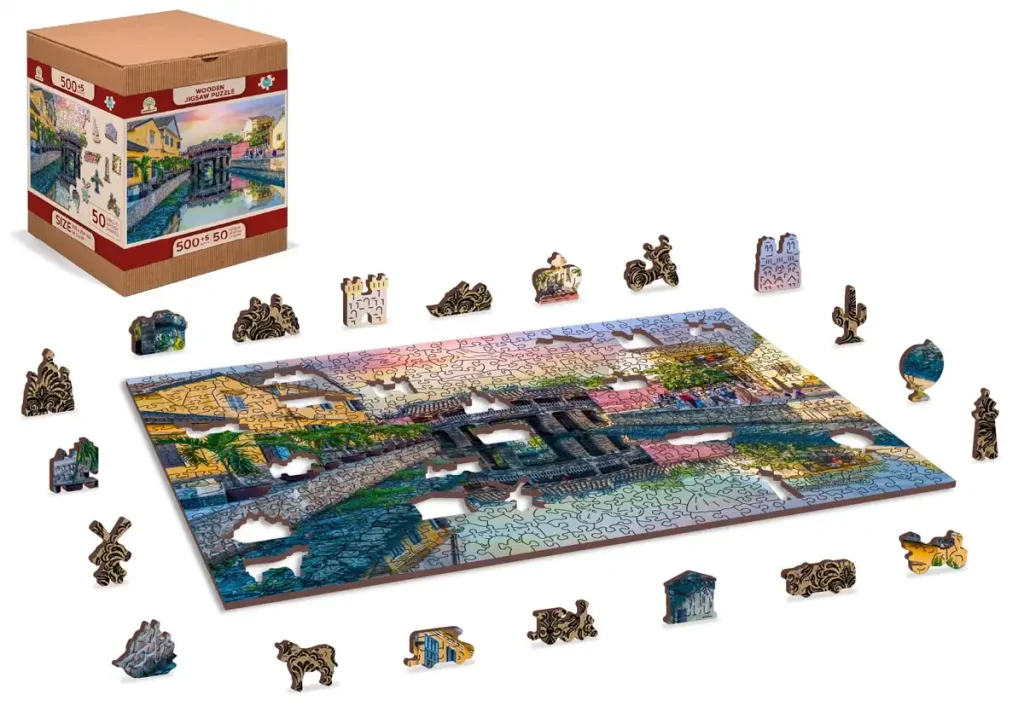 A Gift to Cherish
This beautiful representation of the Japanese Bridge in Hoi An city, Vietnam, is not only a joy to assemble but also serves as an excellent gift. It's an exceptional present for those who love challenges and appreciate art.
Double-Sided Engagement
Adding to the excitement, these sets are double-sided. The reverse side of each piece has a pattern that can assist in assembly, making the entire process even more intriguing.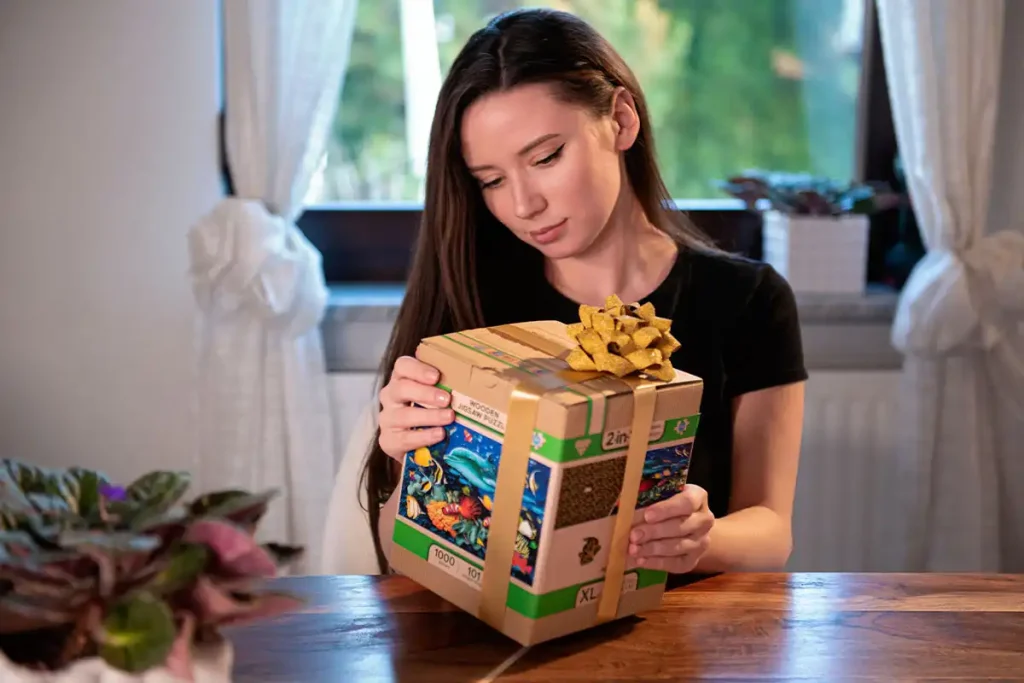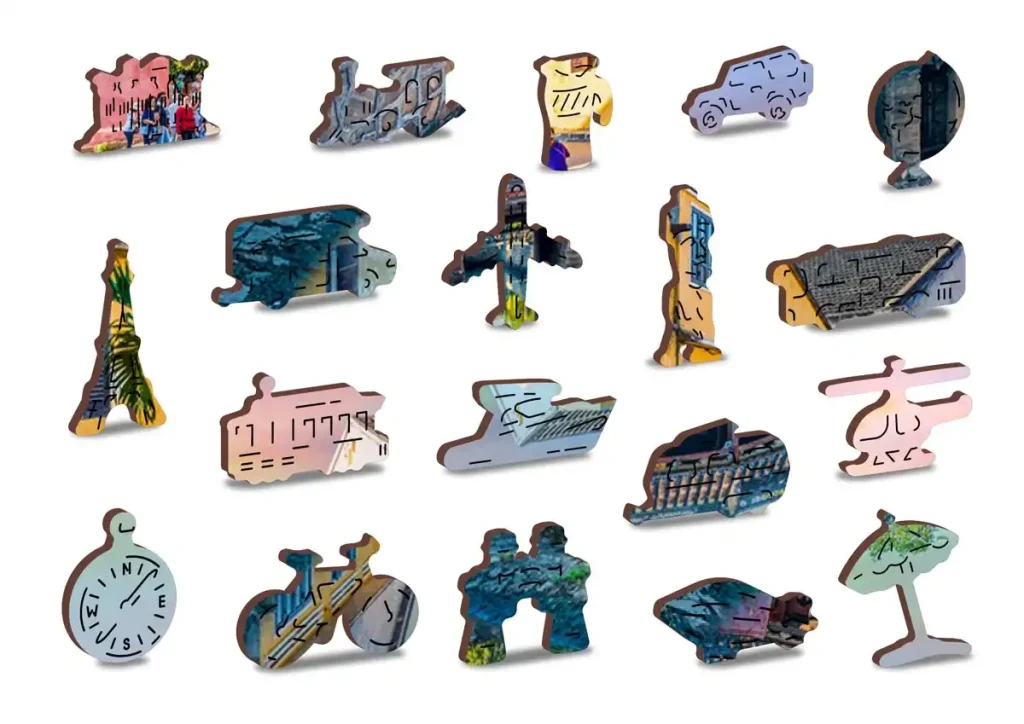 A Masterpiece to Admire
Once completed, this depiction of Japanese Bridge can become a stunning piece of wall décor. Its exquisite design adds elegance to any living space, transforming it into a visual delight.
Spend Quality Time with Family
Assembling this breathtaking landscape is a fantastic way to spend time with family. It's not only a fun and educational experience but also a bonding activity that will leave you with cherished memories.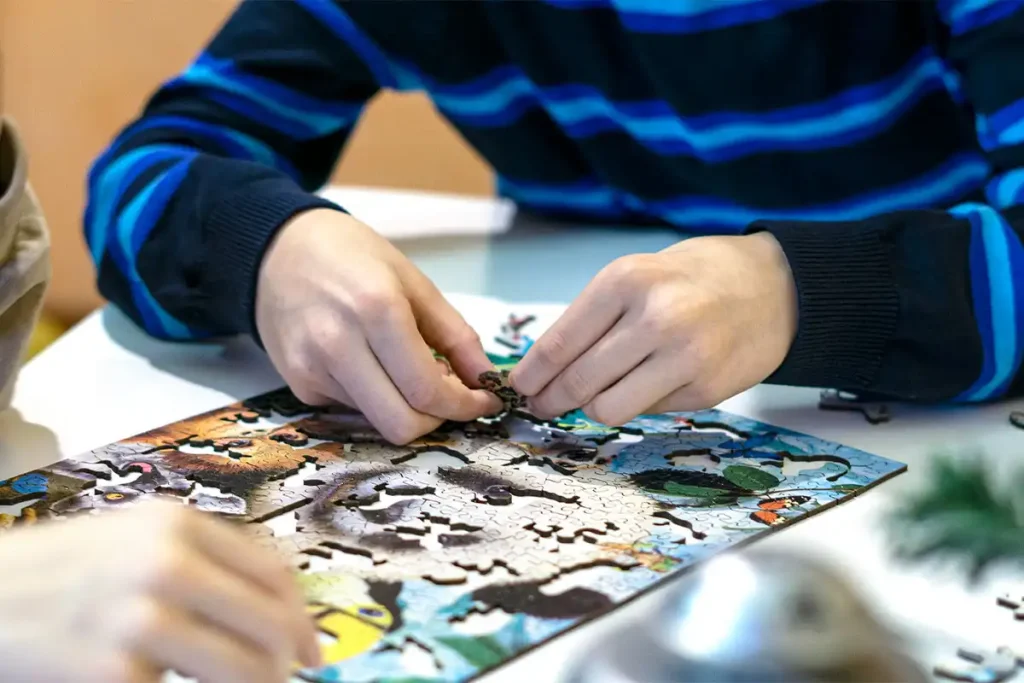 Thematic Cutting for Additional Fun
Every puzzle in this series features thematic precision cutting. In sets related to animals, unique elements of various creatures will be found, and travel-themed sets will contain distinctive elements depicting landmarks from different countries.
Characteristics
Series/Article
TR 505-0117-L
Age
10+
Number of elements
500 pcs
Number of whimsies
50 pcs
Assembled size
H: 14,76"(37,5 cm)
W: 10" (25,4 cm)
Packaging size
H: 5,98" (15,2 cm)
W: 4,92" (12,5 cm)
D: 4,92" (12,5 cm)
Packaging weight
0,66 lb (0,3 kg)
Puzzle thickness
0.12″ (0,3 cm)
Assembly time
6h
Artist
Adobe Stock
Type of Cut
Travel
Back side
In conclusion
The Japanese Bridge, Hoi An city, Vietnam, offers more than just a recreational activity. It's an artful escape into a world filled with history, culture, and scenic beauty. Perfect for gifting, family bonding, or as a unique piece of home décor, this remarkable creation embodies creativity, quality, and charm. It stands as a testament to the excellent craftsmanship from Poland, a proud member of the European Union, assuring uniqueness and quality in every piece.