Experience the Unique Wooden Puzzle
From the heart of Poland, a country in the European Union, comes this delightful jigsaw. Depicting animals such as Moose, Reindeer, Bear, Fox, Ram, Beaver, and Squirrel, all cheekily smiling or sticking out their tongues in the selfie genre, it promises not only hours of fun but also a vivid splash of colors that is sure to brighten up any space.
Perfect for All Ages
Ideal for both adults and children above 10 years, this jigsaw bridges generations. Its intricately carved pieces ensure that every assembling moment is filled with anticipation and excitement.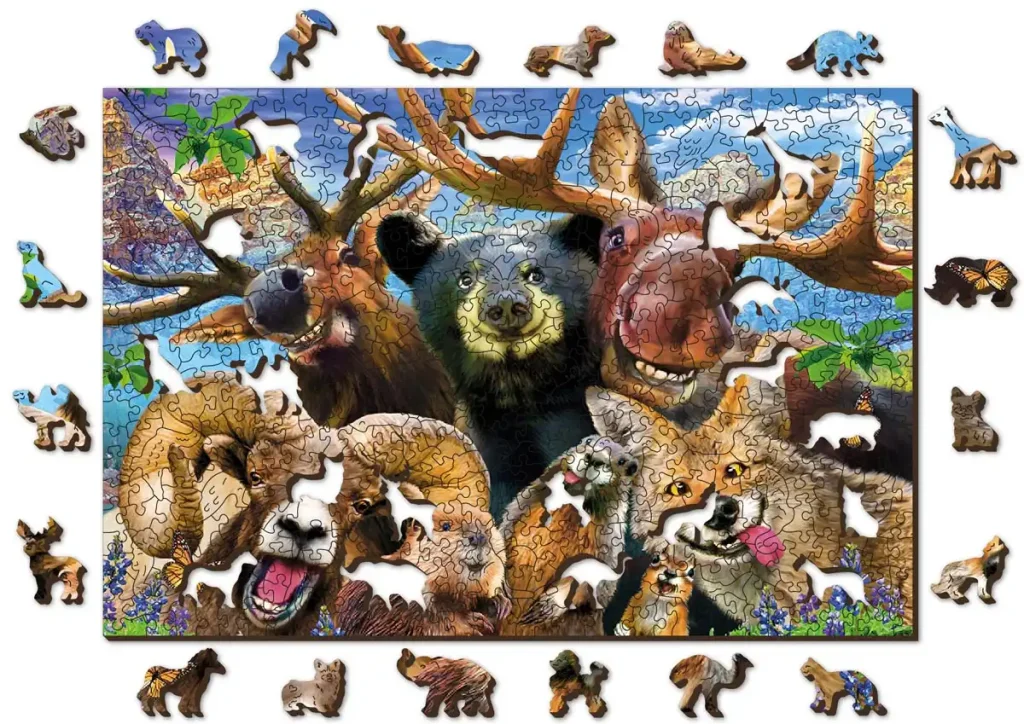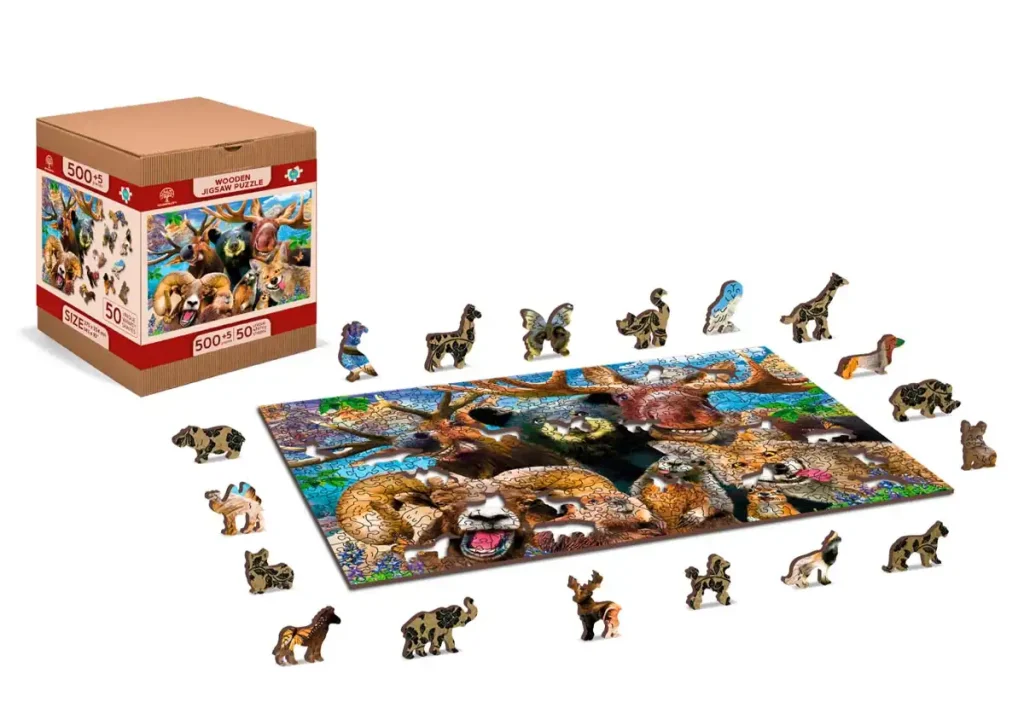 More than Just a Game
Every jigsaw from our collection boasts of a thematic cut. With animal-themed puzzles, expect unique animal pieces. And for those themed around travels? Look forward to iconic landmarks from various countries making an appearance!
An Ideal Gift
Whether it's a birthday, anniversary, or just a casual Sunday, gifting this jigsaw is bound to make someone's day. Not only is it a great way to challenge the mind, but it also offers a fantastic way to bond with loved ones. Assembling it is an excellent way to spend quality time with the family.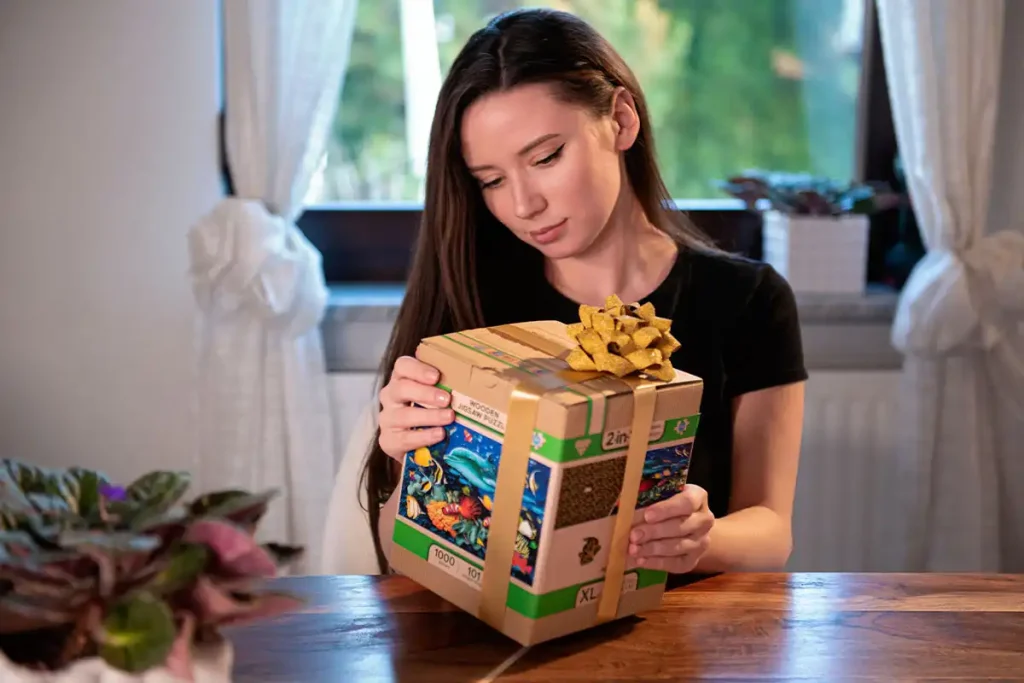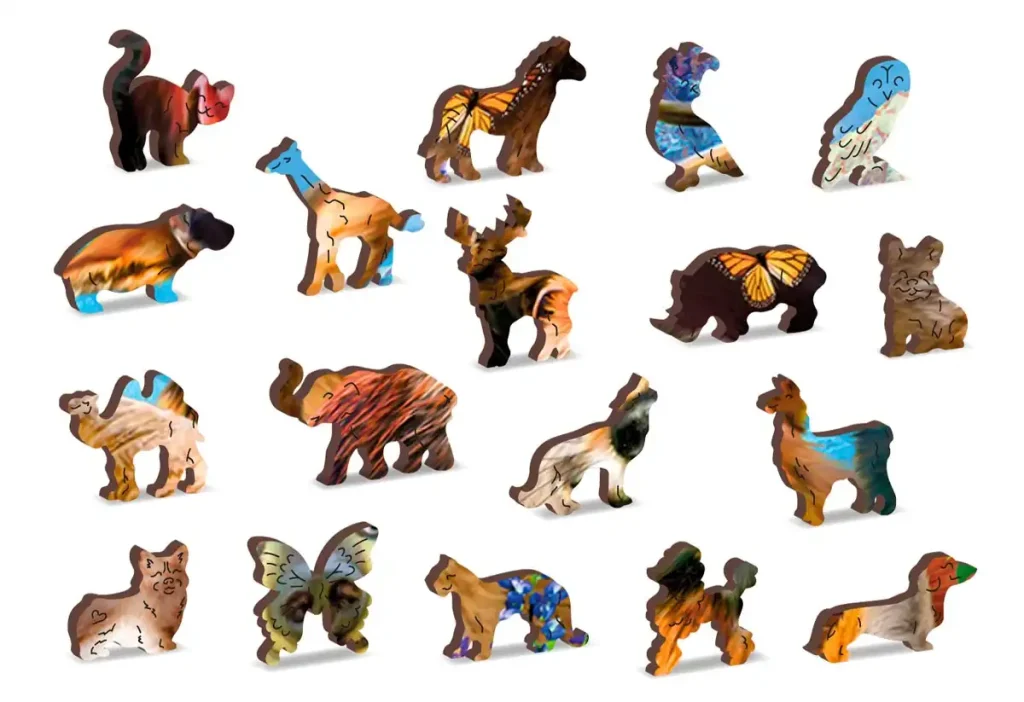 Beauty on Both Sides
Every piece of this jigsaw is double-sided. The reverse side of each piece sports a pattern, lending a helping hand during the assembly process, making it both challenging and helpful.
Decor and More
But the fun doesn't stop once the jigsaw is complete. With its vivid imagery and premium wood finish, it can easily be framed and hung up as a piece of art, adding a touch of nature's wilderness to your walls.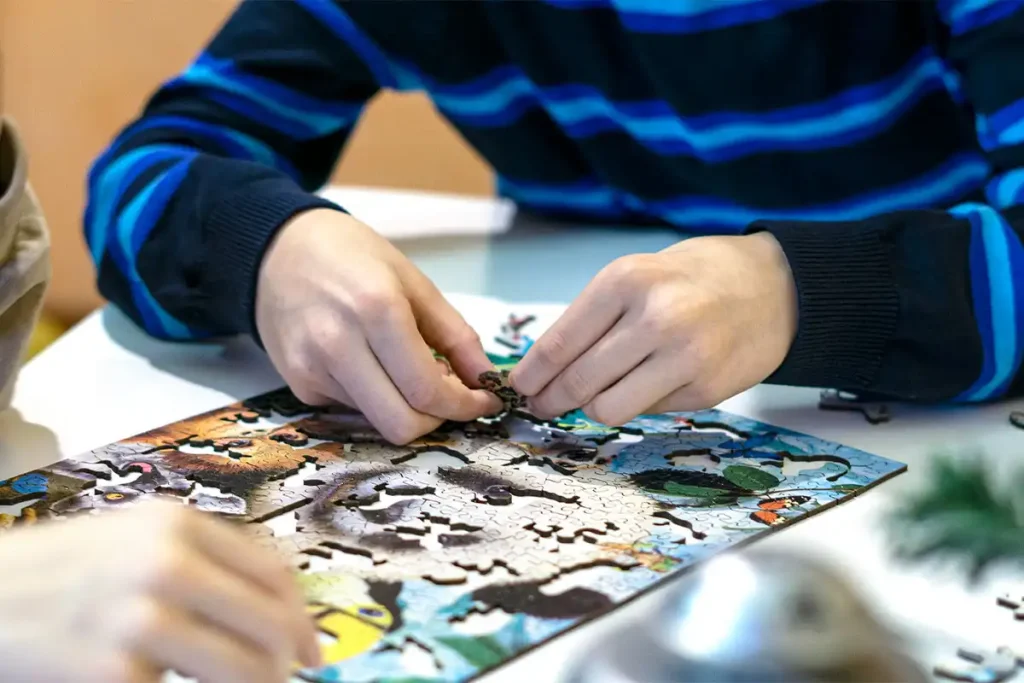 Characteristics
Series/Article
AN 505-0027-L
Age
10+
Number of elements
500 pcs
Number of whimsies
50 pcs
Assembled size
H: 14,76"(37,5 cm)
W: 10" (25,4 cm)
Packaging size
H: 5,98" (15,2 cm)
W: 4,92" (12,5 cm)
D: 4,92" (12,5 cm)
Packaging weight
0,66 lb (0,3 kg)
Puzzle thickness
0.12″ (0,3 cm)
Assembly time
6h
Artist
Howard Robinson
Type of Cut
Animal
Back side
In conclusion
Dive into a world of fun, challenge, and artistic beauty with this exceptional jigsaw. Celebrate the joy of assembly, cherish the time spent with loved ones, and marvel at the end result that can adorn your living spaces.