A Mesmerising Wooden Puzzle Experience
This exceptional wooden puzzle brings to life the beauty and magic of an evening in London. As you assemble each piece, travel through the capital's famed attractions: the majestic Westminster Palace, the time-honored Big Ben, the picturesque view of a classic London bus crossing a lit bridge, the dazzling fireworks brightening the night, and two tourist boats gracefully sailing the Thames, showcasing London's charm to awestruck visitors.
Distinctive Crafting for Enthusiasts
Crafted with precision, each element boasts a unique shape, making every assembly a journey of discovery. Interspersed are larger shaped pieces, mirroring the very landmarks and elements related to the theme, enhancing the excitement of bringing the scene together.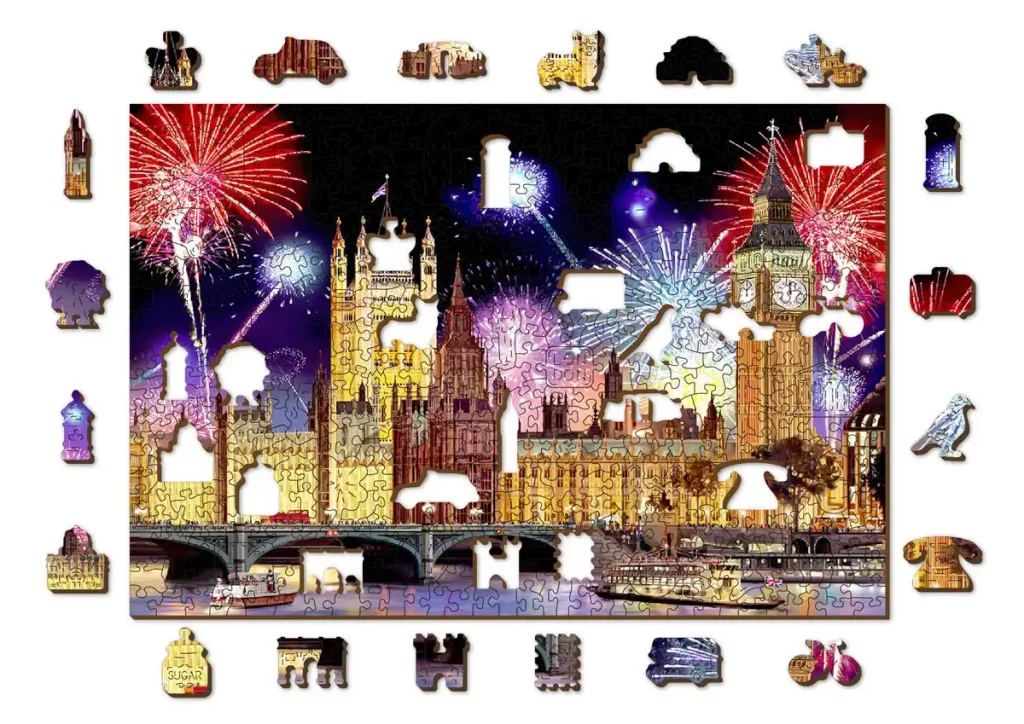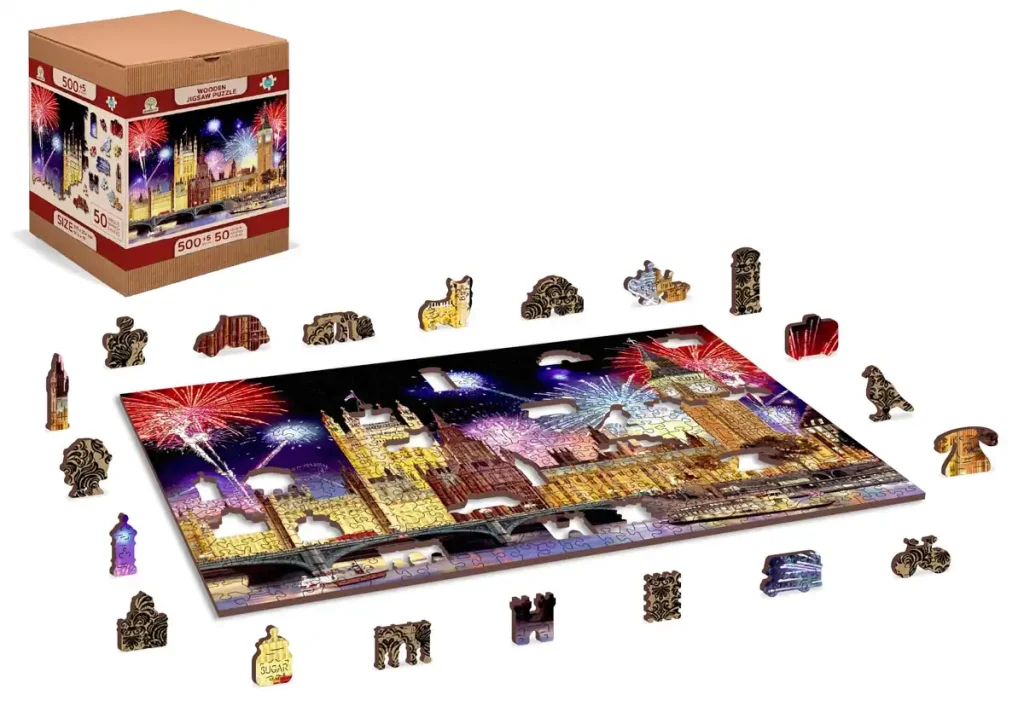 An Ideal Gift Choice
Looking for a memorable present for someone special? Whether it's for a birthday, anniversary, or just because, this item makes an impeccable choice for both children and adults. It's not just a game but a journey through London's radiant nightscape.
Stunning Home Decor
Once completed, the vibrant colors and intricate details make this artwork a perfect decorative piece. Proudly showcase your achievement by adorning a wall with this picturesque view of London – a testament to your dedication and love for travel.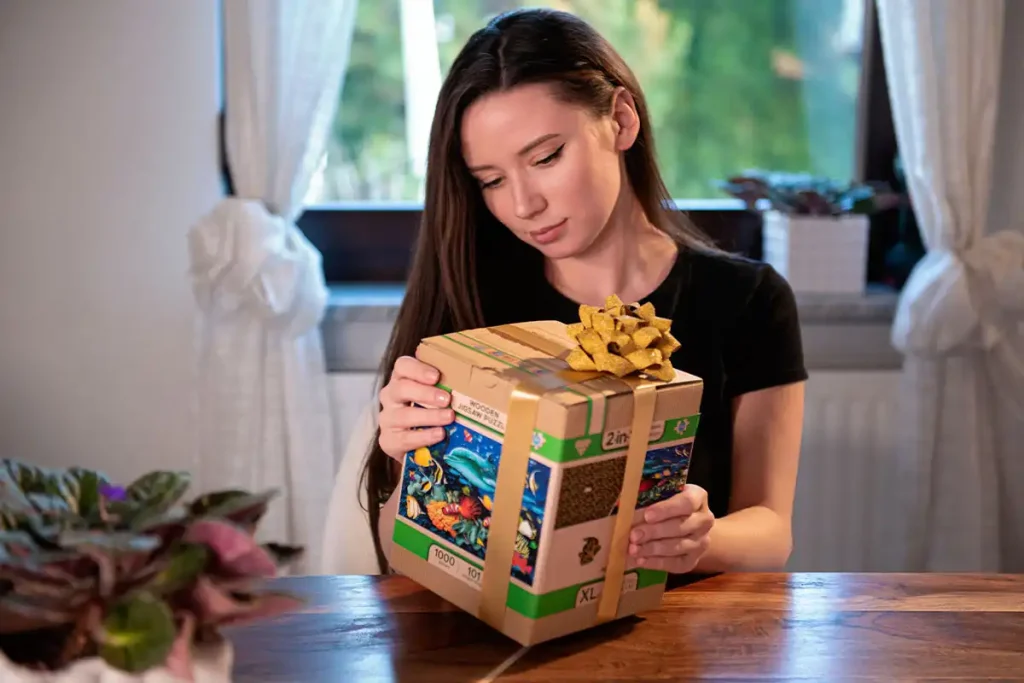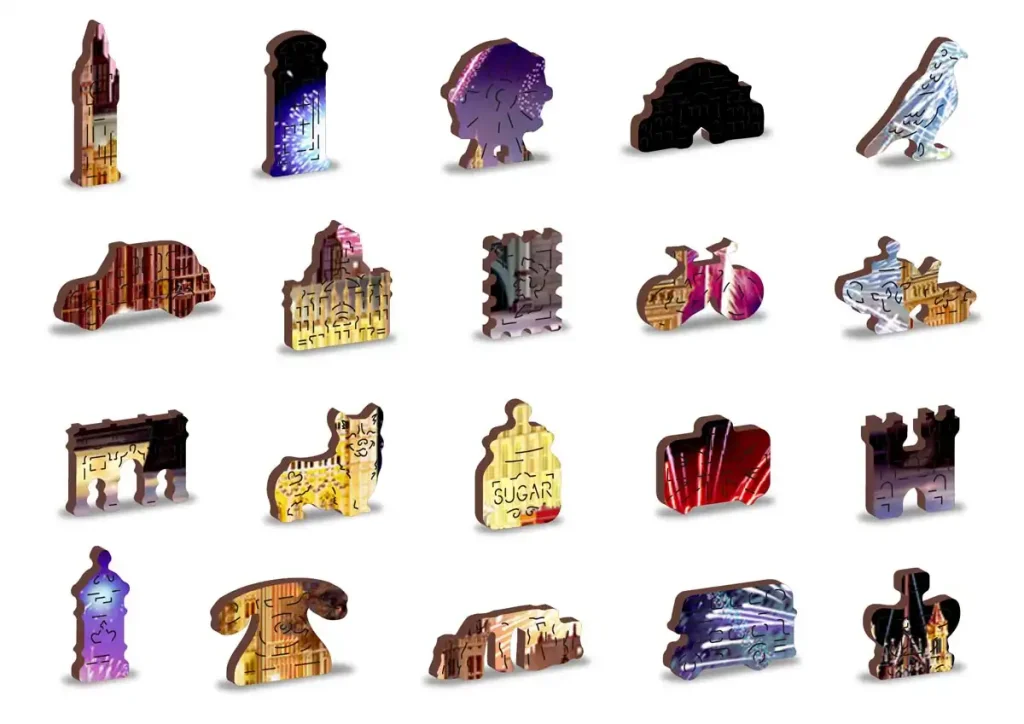 Family Time Redefined
Engage in an activity that promises hours of shared laughter, challenge, and accomplishment with loved ones. Perfect for making lasting memories together.
Thematic Precision
Our commitment to detail extends beyond the image. Each product we create is thematically cut. For instance, animal-themed sets have unique animal-shaped elements, while travel-themed ones, like this, contain signature landmarks. Plus, it's double-sided! The reverse side features a pattern that can aid in assembly, catering to both novices and seasoned enthusiasts.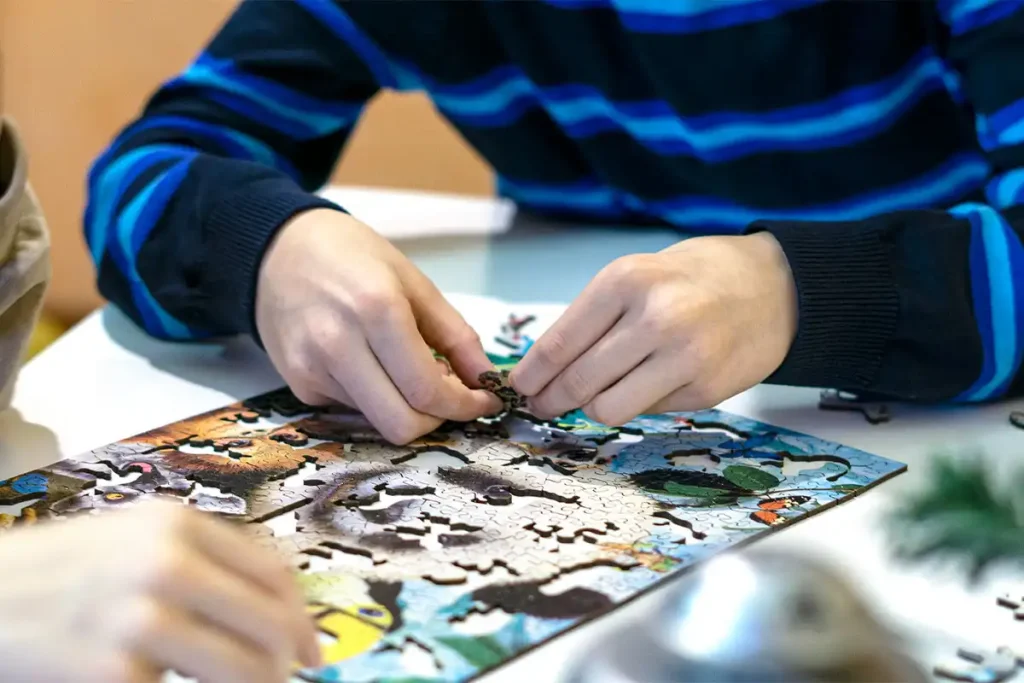 Characteristics
Series/Article
BR 505-0006-L
Age
10+
Number of elements
500 pcs
Number of whimsies
50 pcs
Assembled size
H: 14,76"(37,5 cm)
W: 10" (25,4 cm)
Packaging size
H: 5,98" (15,2 cm)
W: 4,92" (12,5 cm)
D: 4,92" (12,5 cm)
Packaging weight
0,66 lb (0,3 kg)
Puzzle thickness
0.12″ (0,3 cm)
Assembly time
6 h
Artist
Simonetta Pirola
Type of Cut
Travel
Back side
In conclusion
The "London by Night 500" is more than a mere activity. It's an adventure, a piece of art, and a journey through the night-lit streets of one of the world's most beloved cities. Whether as a gift, a family bonding moment, or a decorative piece, it promises unmatched joy and elegance.