Discover the Exquisite Craftsmanship of the Wooden Puzzle
Crafted with utmost precision in Poland, a proud member of the European Union, this item stands out as an epitome of artistic ingenuity. The delightful imagery of the Yorkshire Terrier painted in a spectrum of colors captivates the eyes, making it a sought-after piece for enthusiasts.
An Artistic Tribute to the Yorkshire Terrier
Meticulously designed, the Pop Art style brings the Yorkshire Terrier to life, setting it against a backdrop of vivid colors. It's a vibrant fusion of Pop Art and the iconic canine that appeals to both dog lovers and art aficionados.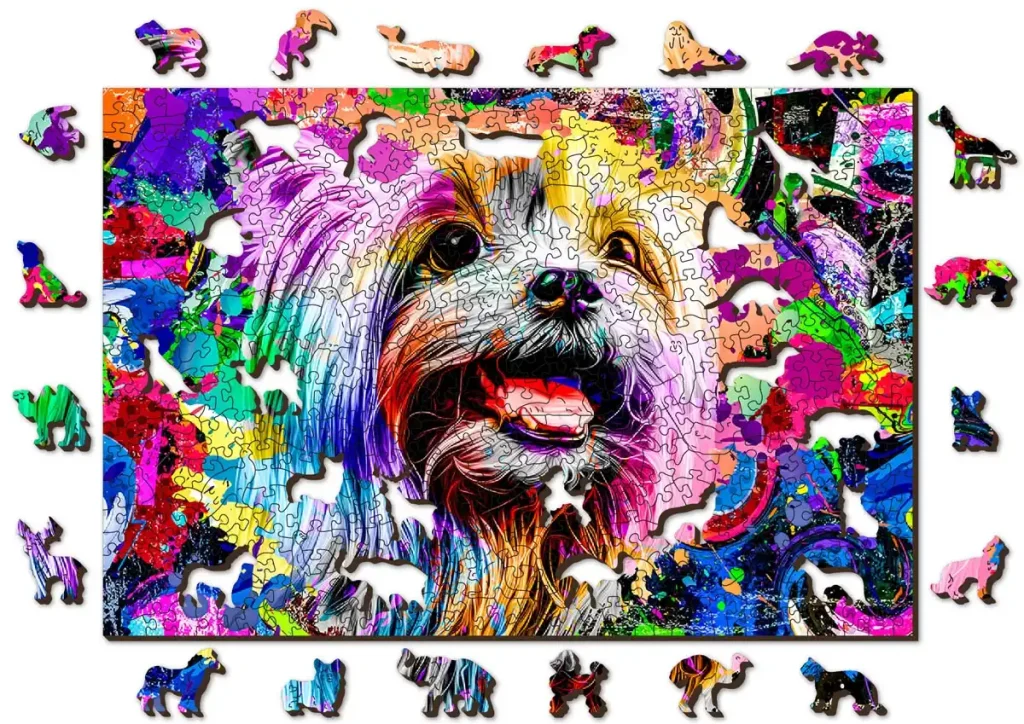 Engagement for All Ages
Perfect for adults and children above 10, this masterpiece ensures hours of engagement. Its intricacy challenges the mind, making it a delightful activity to immerse oneself in.
A Symphony of Unique Pieces
Every single element of this creation boasts a distinct shape. Additionally, large thematic pieces – be it animals in wildlife themes or landmarks in travel-centric themes – augment the assembly process, turning it into a thrilling adventure.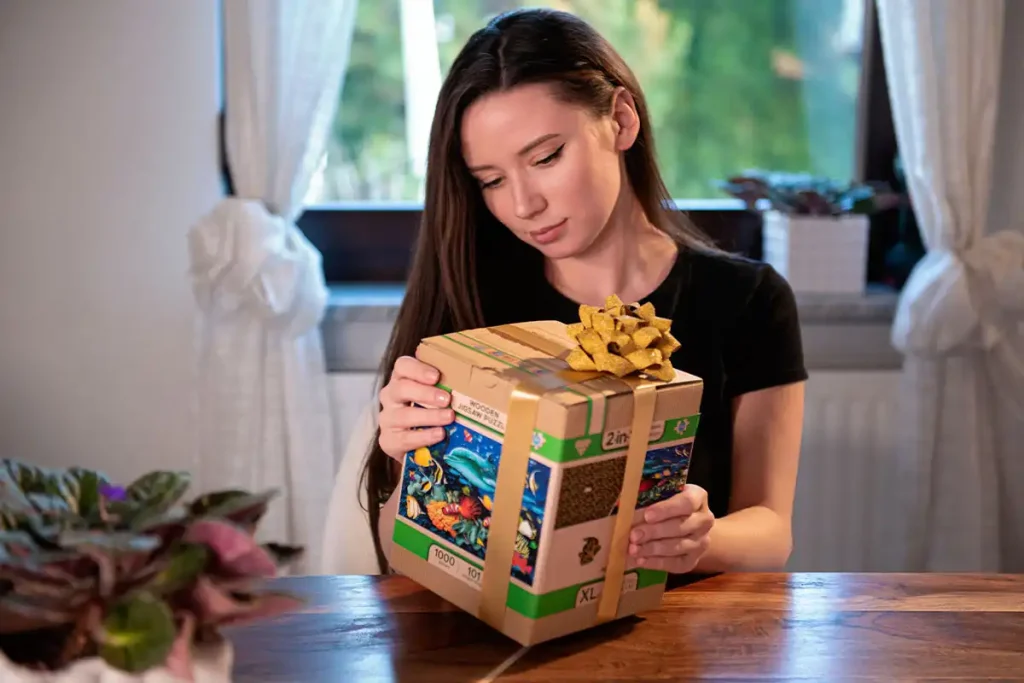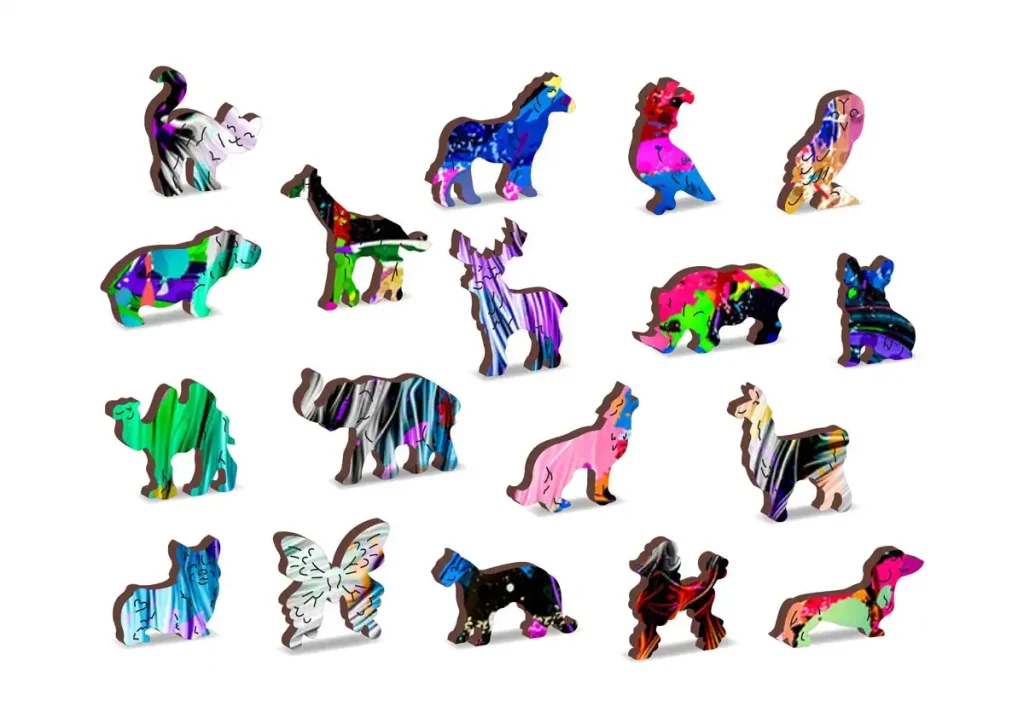 A Double-Sided Marvel
Beyond its vibrant facade, the reverse side of each piece is adorned with a pattern, acting as a subtle guide in the assembly process, making the experience more enriching.
The Perfect Gift
With its mesmerizing design and intricate details, it stands as an impeccable gift choice. Whether it's a birthday, anniversary, or any special occasion, it promises to be a present that is cherished for years to come.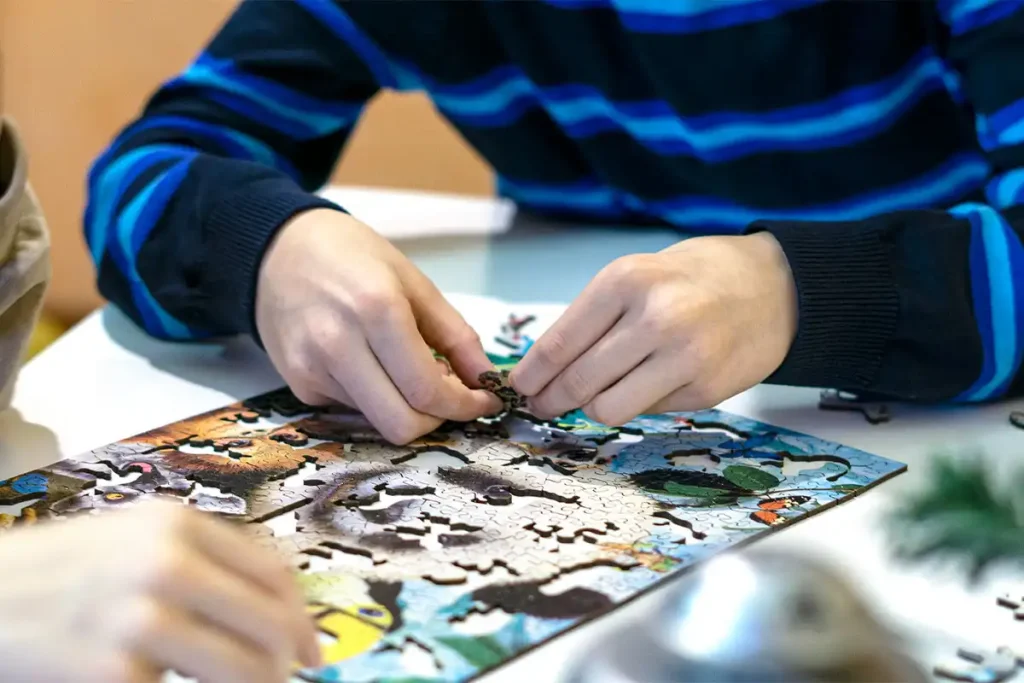 Thematic Brilliance
Diving deeper into its design, one uncovers its thematic precision. Animal-themed sets flaunt unique fauna elements, while travel-themed ones showcase distinctive landmarks from various countries.
Characteristics
Series/Article
AN 505-0125-L
Age
10+
Number of elements
500 pcs
Number of whimsies
50 pcs
Assembled size
H: 14,76"(37,5 cm)
W: 10" (25,4 cm)
Packaging size
H: 5,98" (15,2 cm)
W: 4,92" (12,5 cm)
D: 4,92" (12,5 cm)
Packaging weight
0,66 lb (0,3 kg)
Puzzle thickness
0,12" (3 mm)
Assembly time
6h
Artist
shutterstock
Type of Cut
Animal
Back side
Conclusion
The Pop Art Yorkshire Terrier 500 encapsulates artistic elegance and engaging intricacy. Bridging the realms of art and entertainment, it's not merely a source of leisure but a beacon of craftsmanship and creativity. Beyond its colorful palette and detailed pieces, it stands as a testament to family bonding, thematic precision, and aesthetic brilliance.