Experience History with This Wooden Puzzle
When the Age Exploration Map 500 comes to life, you're not just fitting pieces together; you're piecing together history. Suited for adults and children over 10 years, this creation bridges the gap between past and present, education and entertainment.
An Epoch in Every Element
Every single piece has its unique story and shape. From the themed cuts featuring animals of ancient myths to the architectural wonders from various cultures, each component adds layers of knowledge and fun to the assembly process.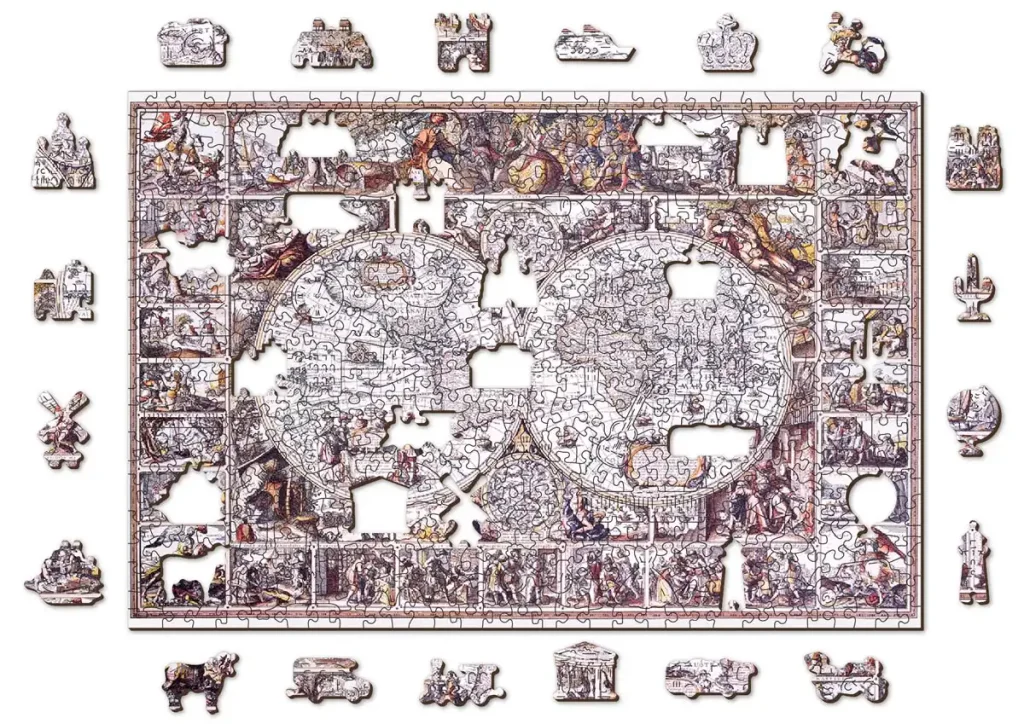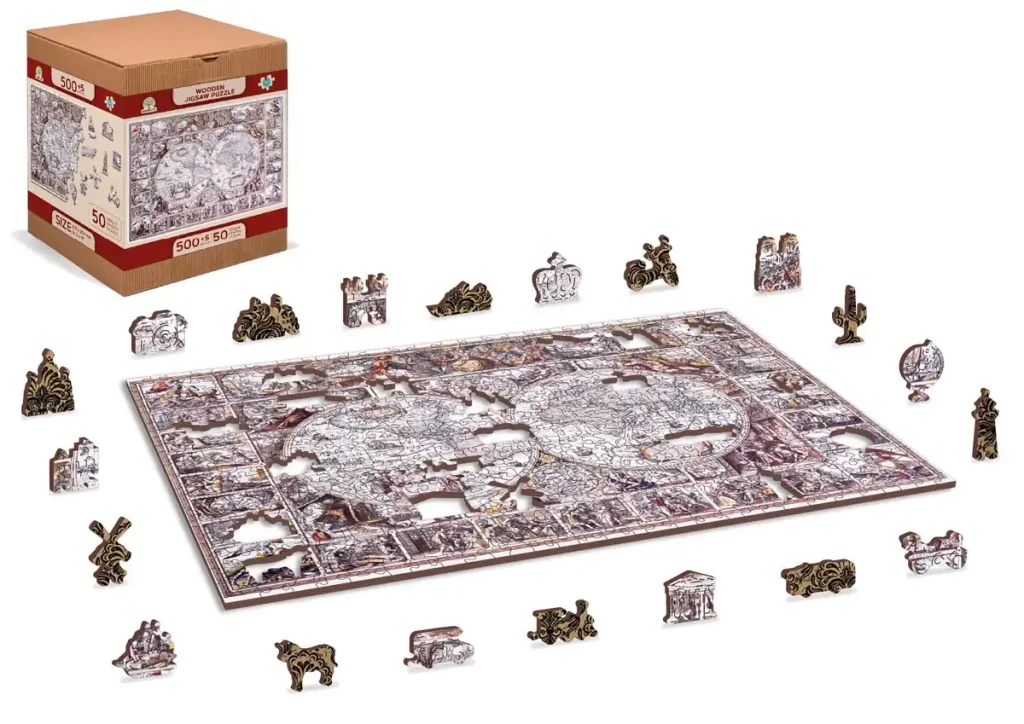 Double the Delight: Two Facets, One Experience
What sets this product apart is its dual nature. On the flip side of each piece, you'll find a distinct pattern, offering hints to aid assembly. This feature not only intensifies the challenge but also doubles the allure.
Strengthening Bonds, One Piece at a Time
Assembling this masterpiece is not just an individual's quest but an excellent way to bond with family. Hours spent collaborating, discussing, and deducing, transform mere leisure time into quality moments of togetherness.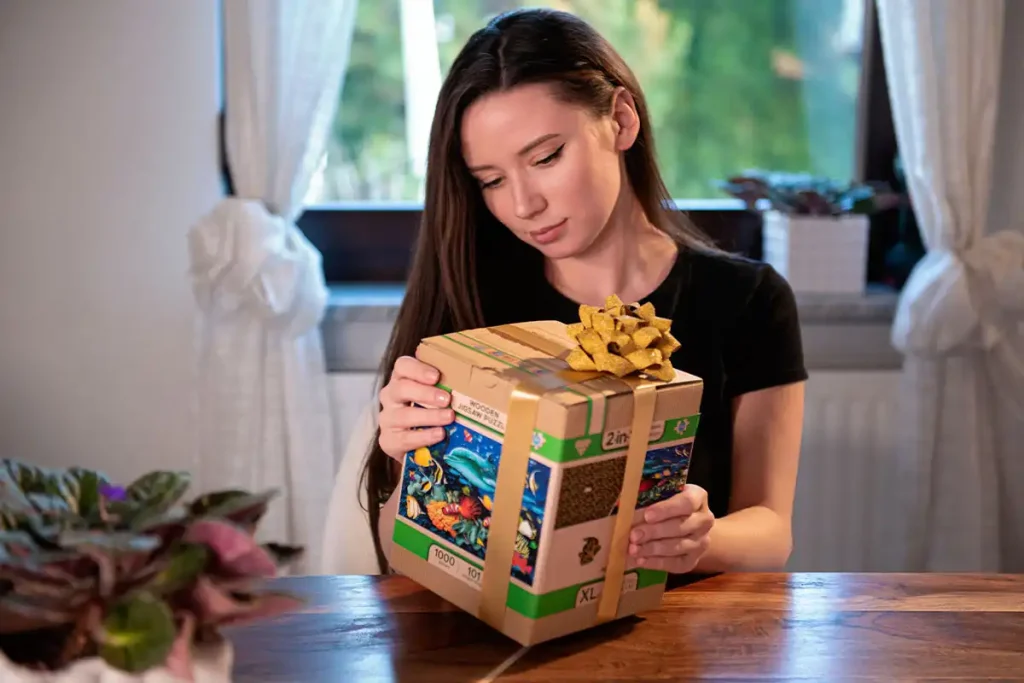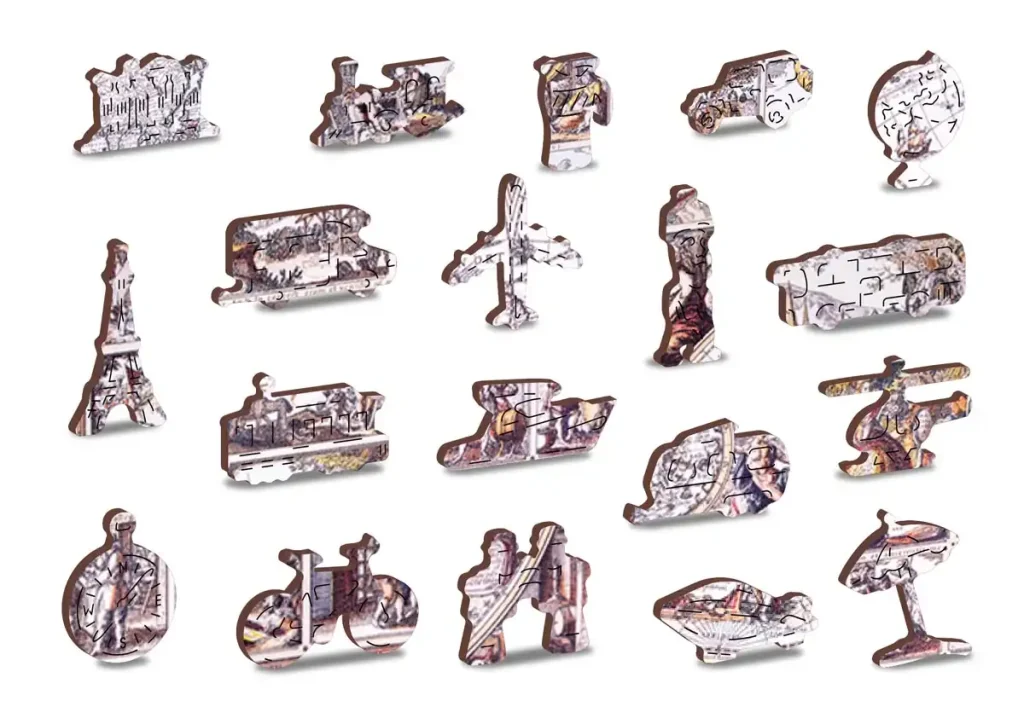 The Perfect Gift
Searching for a meaningful present? Gift a journey through time. Be it birthdays, anniversaries, or special milestones, this piece promises to be a cherished treasure, appreciated by history buffs, enthusiasts, and casual hobbyists alike.
More Than Just Entertainment
Beyond its intriguing design and captivating narrative, the finished masterpiece can grace your walls, enhancing the ambiance of any room. It serves as a splendid decor item, a testament to one's patience, persistence, and passion.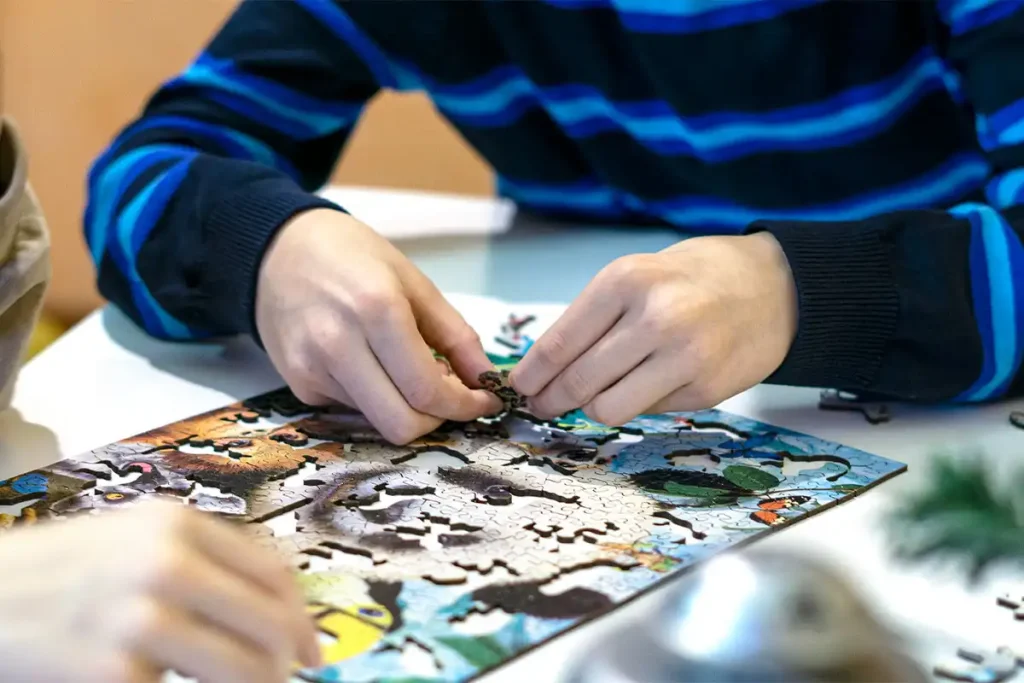 Characteristics
Series/Article
TR 505-0101-L
Age
10+
Number of elements.
500 pcs
Number of whimsies
50 pcs
Assembled size
H: 14,76"(37,5 cm)
W: 10" (25,4 cm)
Packaging size
H: 5,98" (15,2 cm)
W: 4,92" (12,5 cm)
D: 4,92" (12,5 cm)
Packaging weight
0,66 lb (0,3 kg)
Puzzle thickness
0,12" (3 mm)
Assembly time
6h
Artist
Interlitho Licensing GmbH
Type of Cut
Travel
Back side
In conclusion
The Age Exploration Map 500 is more than a pastime; it's a time portal. It beckons to both the curious child and the discerning adult, urging them to unravel, discover, and celebrate history's grand tapestry, one element at a time.