Step into the Realm of 3D Wooden Puzzle Adventure
The 3D Wooden Puzzle adventure beckons you with its unparalleled detail and immaculate design. Embark on an exciting journey as you assemble iconic public transport vehicles: a timeless bus, a classic train, and the charming tram.
Dual Functionality Meets Elegance
Beyond their intricate design and impeccable craft, these models serve a delightful dual purpose. Once assembled, they transform into elegant key rings, letting you carry a piece of vintage charm wherever you go. It's not just about reminiscing the past; it's about holding onto it.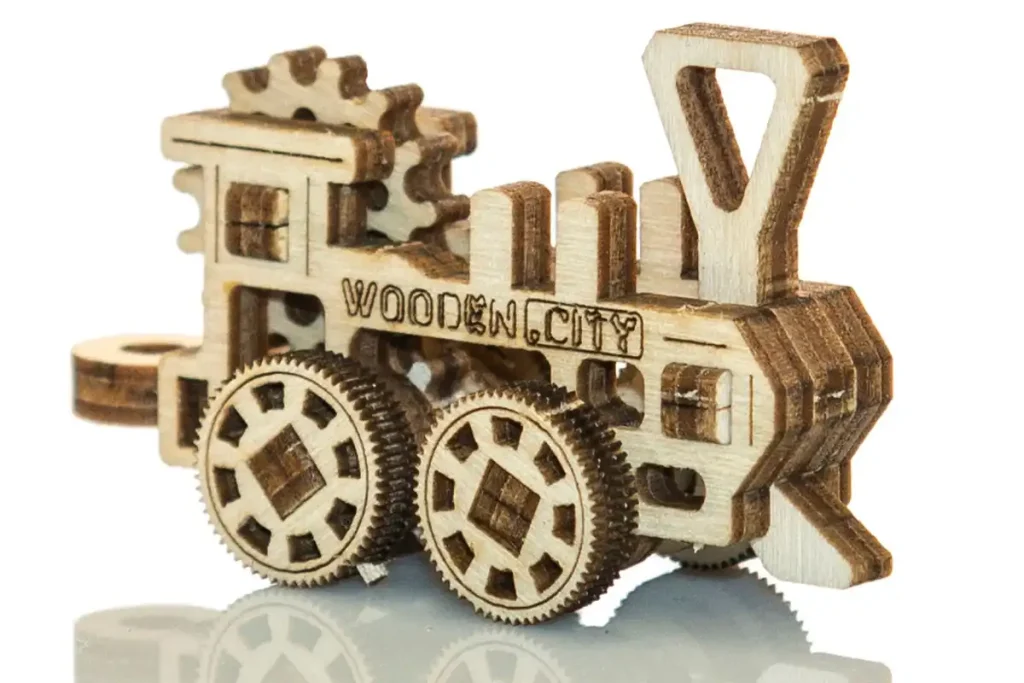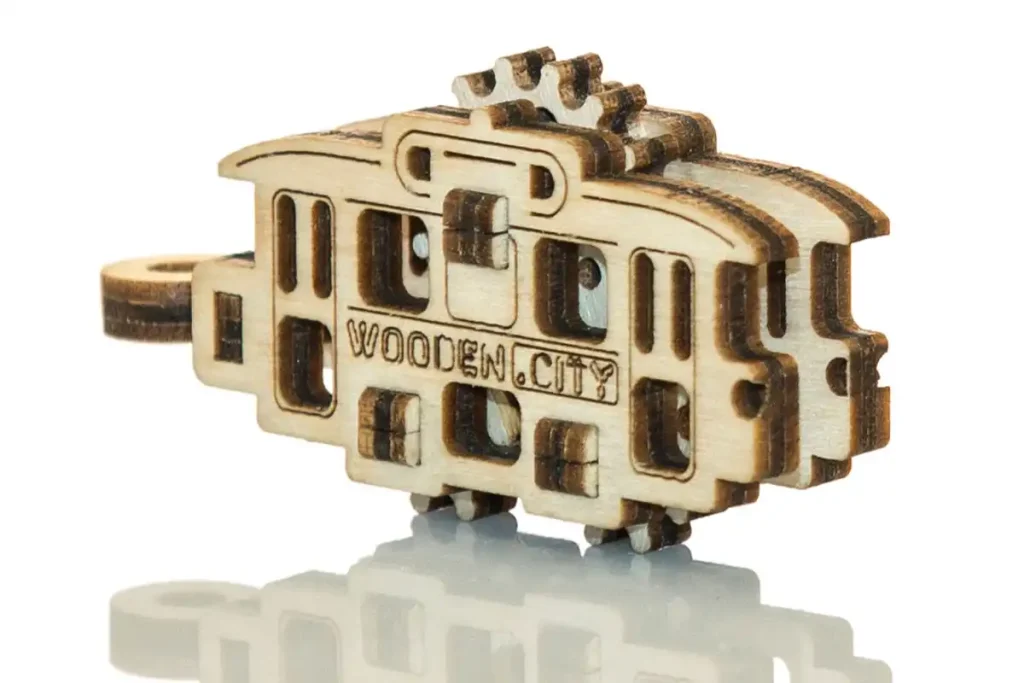 Artistry and Mechanism
Each model, crafted from the finest birch, mirrors the meticulous European craftsmanship synonymous with Poland. The dynamic nature of these puzzles is astounding. Experience vehicles that move, clocks that tick, and even blades that whirl. Dive deep into a world where wood comes to life.
The Perfect Gift Idea
Seeking a gift that resonates, captivates, and enthralls? Look no further. Offering a blend of nostalgia and novelty, this collection is an ideal present for both young enthusiasts and seasoned collectors. It's a gift of engagement, creativity, and countless memories.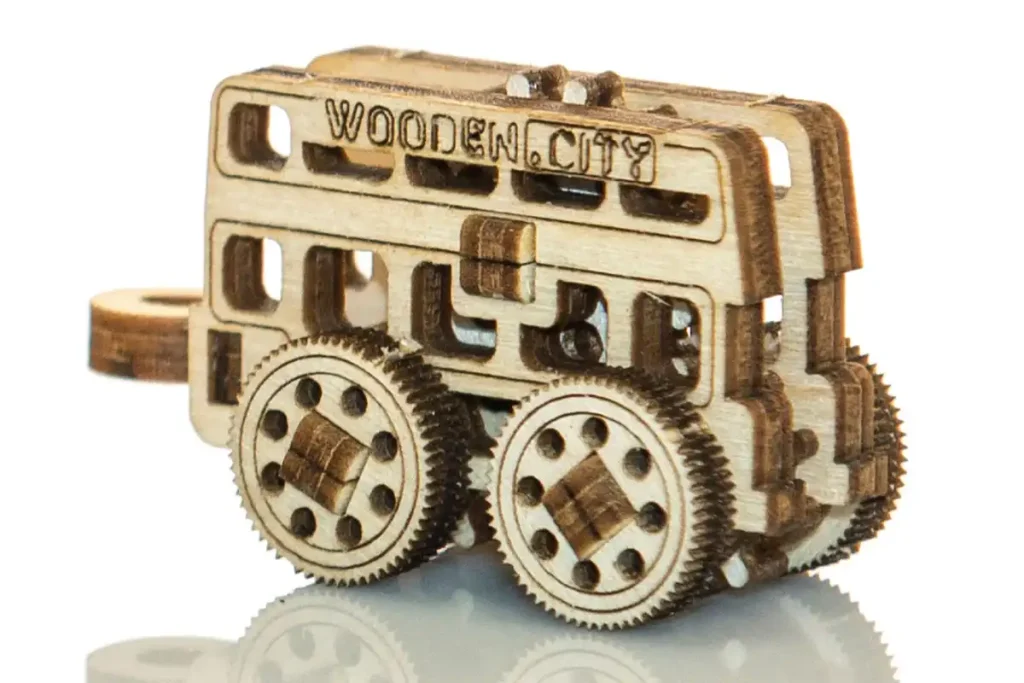 Characteristics
Series/Article
WR 334
assembly time
3х10min
number of parts total
36
Model dimensions 1
H: 2,08'' (5,3 cm)
W: 0,5'' (1,5 cm)
D: 1,14'' (2,9 cm)
Model dimensions 2
H: 2,2'' (5,6 cm)
W: 0,9'' (2,3 cm)
D: 1,33'' (3,4 cm)
Model dimensions 3
H:1,85'' (4,7cm)
W: 0,9'' (2,3 cm)
D:1,14'' (2,9 cm)
Packing size
H: 4,17'' (10,6cm)
W: 2,32'' (5,9cm)
D: 0,66'' (1,7cm)
Number of gears, pcs
3,2,3
Can be a decor element
✔
Key ring
✔
Possibility of hand painting
✔
Age
14+
An Exquisite Decor Addition
Beyond its interactive nature, this collection is a stunning decor element. Whether gracing a mantlepiece, a study table, or a showcase, its vintage charm and intricate design make it a conversation starter, seamlessly blending the boundaries between art and utility.
In conclusion, these Polish-crafted models are more than playthings; they're memories waiting to be made, journeys waiting to be taken, and eras waiting to be explored. Engage, assemble, and let history unfold in the palm of your hands.
* In the characteristics table below the image, the size of the largest widget is written.