Dive into the World of 3D Wooden Puzzle Trucks
Our 3D Wooden Puzzle Truck series presents a delightful challenge for enthusiasts and connoisseurs alike.
A Trio of Miniature Cars
Within this set, you will find three impeccably designed truck models. Crafted to perfection, each piece resonates with authenticity and captures the essence of real-life trucks. These aren't just stationary showpieces; they are marvels of mechanical design, echoing the allure of the powerful machines they represent.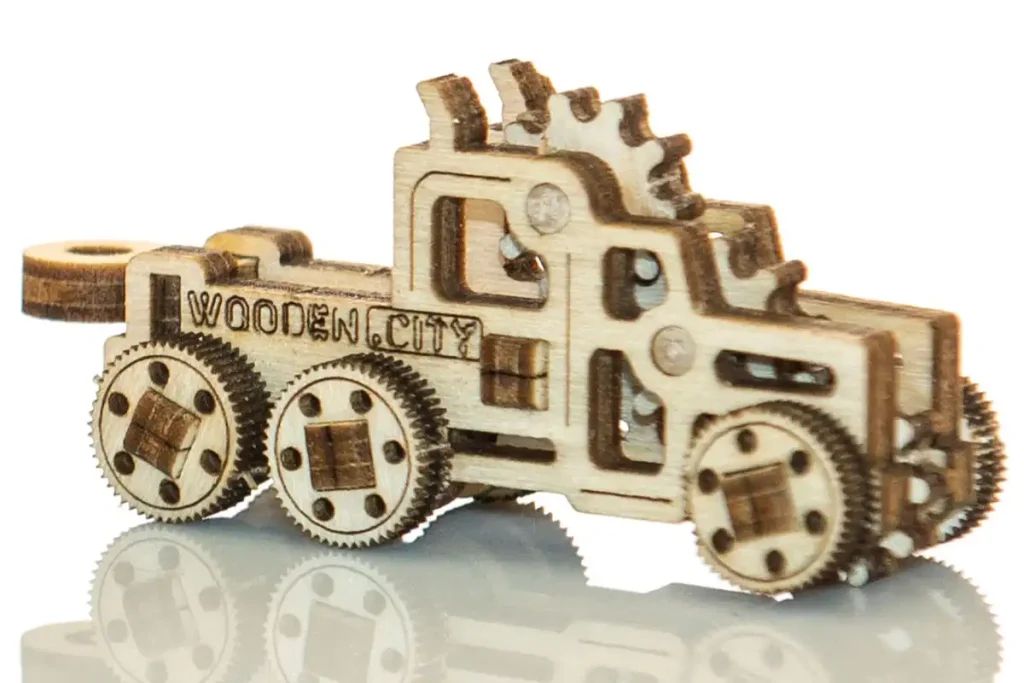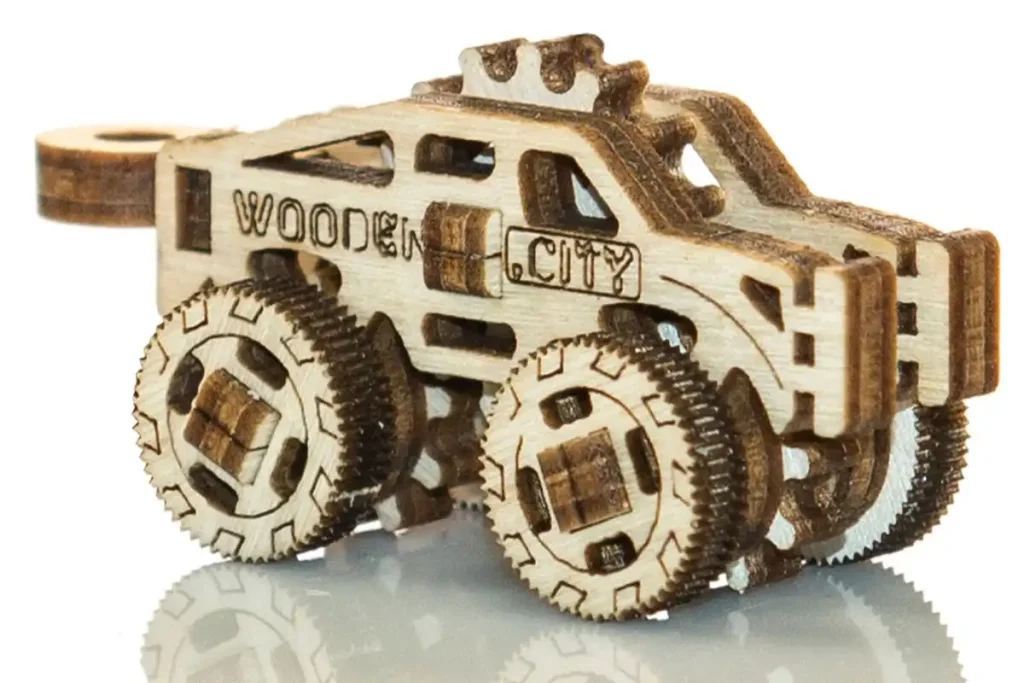 Personalize Your Masterpiece
Each truck, while beautiful in its natural woody hue, is a canvas waiting for your creative touch. They offer the unique opportunity to be painted, allowing you to bring your vision to life and transform each piece into a bespoke work of art.
The Perfect Gift
In an era of digital dominance, gifting tangible, intricate artifacts like these hold a special sentiment. This Widgets Truck set is a heartfelt token of appreciation, offering not just a gift, but an experience. The joy of assembly, the thrill of seeing a piece of art come to life, and the satisfaction of personalization makes it a present that will be cherished for a lifetime.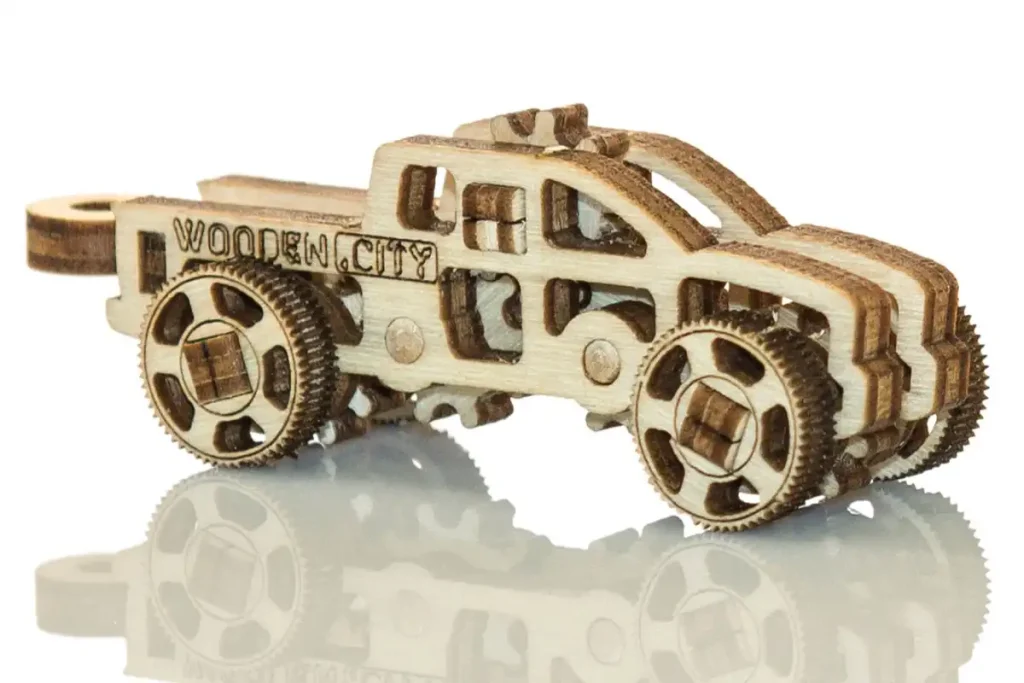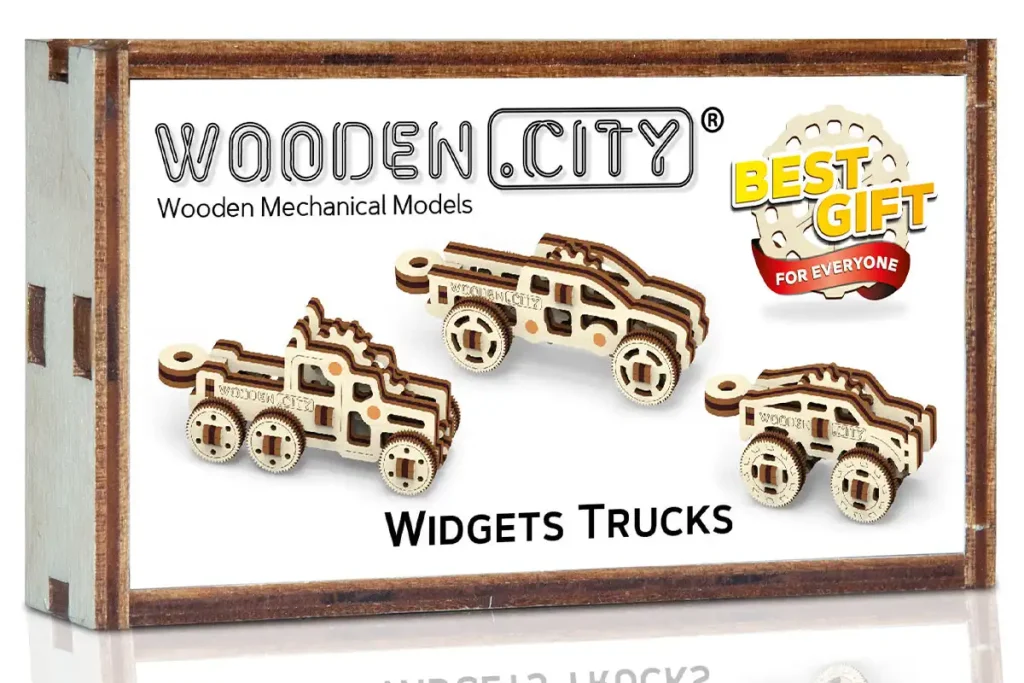 Widgets Trucks Adventure: Family Fun in Every Gear
Jumpstart delightful moments with Widgets Trucks! Together, build tales of bustling highways and freight journeys. This is more than a craft—it's a convoy of laughter, collaboration, and heartwarming tales. Shift into a joyous family expedition now!
Characteristics
Series/Article
WR 333
Assembly time
3х10min
Skill level
1/5
Number of parts total
44
Model dimensions 1
H: 2.71''(6,9 cm)
W: 0.9''(2,3 cm)
D: 0.9''(2,5 cm)
Model dimensions 2
H: 2.08''(5,3 cm)
W: 0.9''(2,3 cm)
D: 1.02''(2,6 cm)
Model dimensions 3
H: 2.52''(6,4 cm)
D: 0.9''(2,3 cm)
W: 1.14''(2,9 cm)
Packing size
H: 4.17''(10,6cm)
W: 2.32''(5,9cm)
D: 0.66''(1,7cm)
Number of gears, pcs
3,5,3
Can be a decor element
✔
Key ring
✔
Possibility of hand painting
✔
The packing box is made of wood.
Inside there is an instruction on how,
after assembling the model, you can also
assemble the box into a demonstration stand.
✔
Age
14+
An Elegant Decor Element
Beyond their functionality and play value, these truck models serve a higher aesthetic purpose. Their intricacy and attention to detail make them a magnificent addition to any decor, adding an air of sophistication and sparking conversations in any setting.
In conclusion, our Widgets Truck series, curated and crafted in Poland, stands as a testament to timeless design, unparalleled craftsmanship, and the sheer joy of tactile experiences. Dive into this world and let these models be a reflection of your passion, sophistication, and appreciation for mechanical wonders.
*In the characteristics table below the image, the size of the largest widget is written.