Experience the 3D Wooden Puzzle Car Excellence
Introducing the 3D Wooden Puzzle Car brilliance, Rally Car 4—a splendid fusion of classic art and intricate mechanics. Hailing from the lap of Poland, this model epitomizes the marriage of aesthetics and functionality in every possible way.
Rally Car 4 doesn't simply exist—it thrives, revealing its heart piece by piece. The doors usher you into a realm of exactness, opening up to showcase the intricacies within. Sunroof above adds a touch of elegance, making this model even more appealing.
Unraveling the Details
Controls such as the steering wheel and levers create a sense of authenticity. In combination with imitation mirrors and headlights, the model draws a vivid image of a real rally car. Dive deeper and you'll find the driver's seat. The hood and trunk, both opening, serve as a gateway to the car's soul, every detail screaming perfection.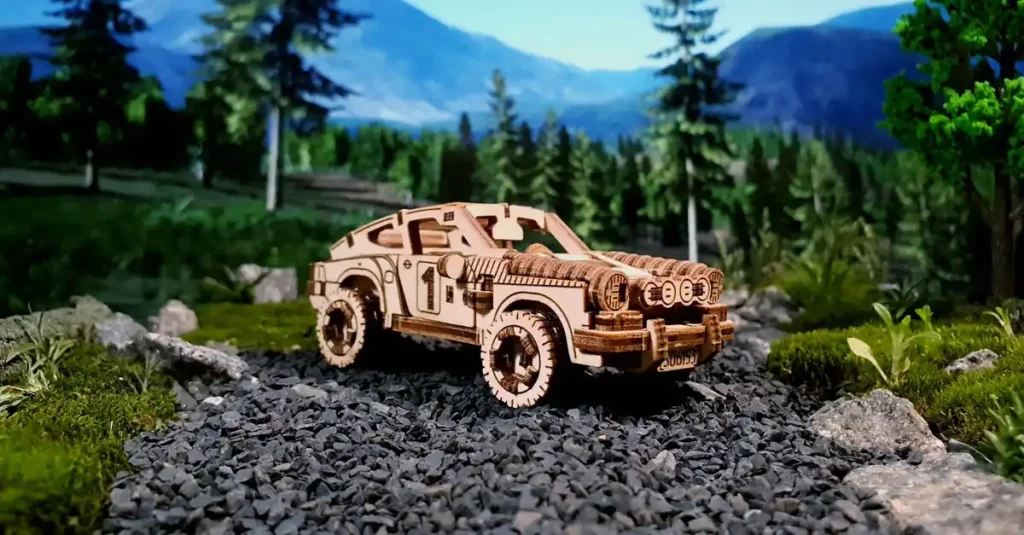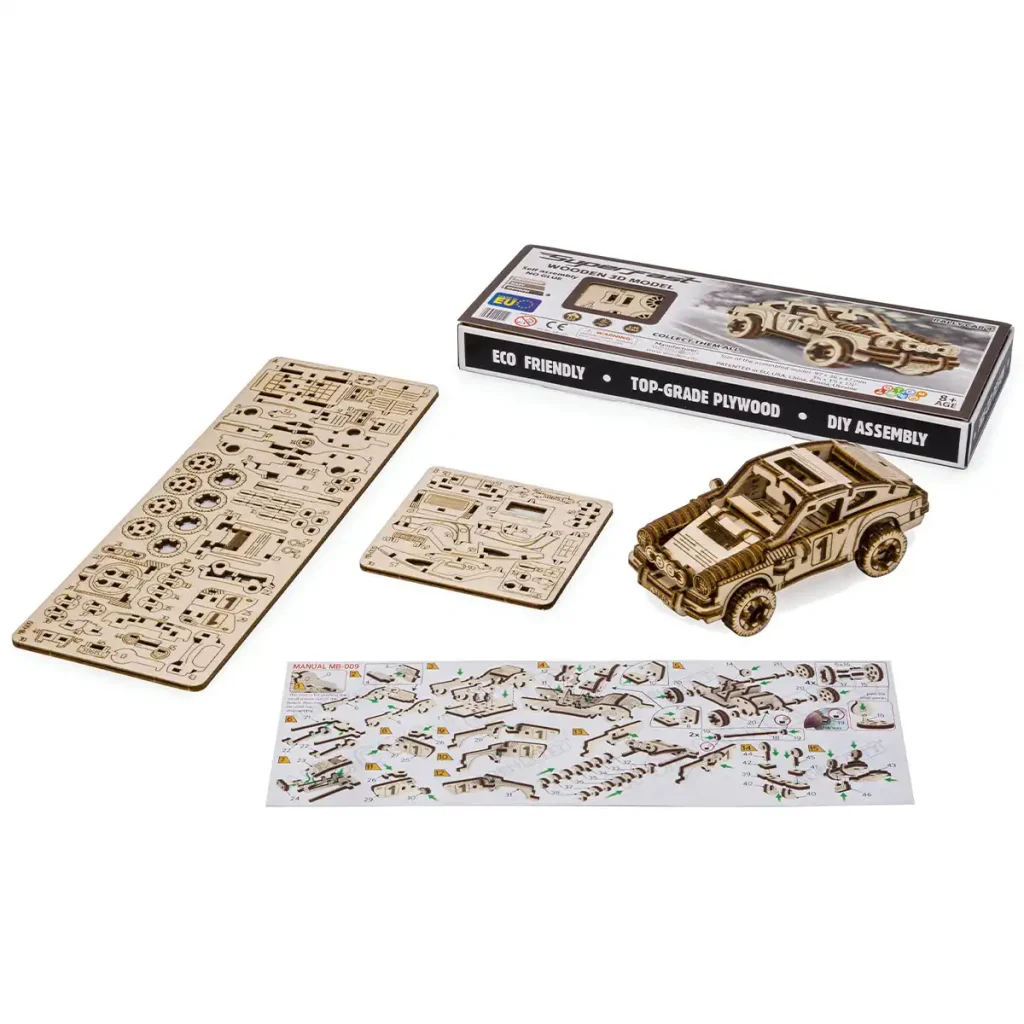 An Expression of You
While the Rally Car 4 is a beauty in its birch avatar, it generously offers itself as a canvas. Paint, design, or decorate, this model is a celebration of your creative flair, waiting to be an embodiment of your artistic visions.
The Perfect Gifting Choice
Imagine gifting an experience—a journey through assembling, understanding, and admiring. Rally Car 4 is not just a model; it's an emotion, making it a matchless present for people of all ages, igniting curiosity, and sparking joy.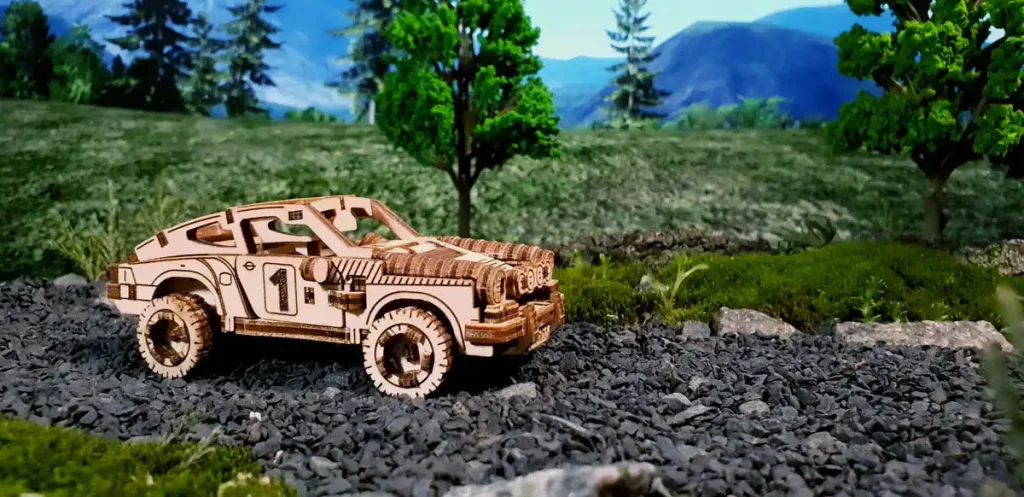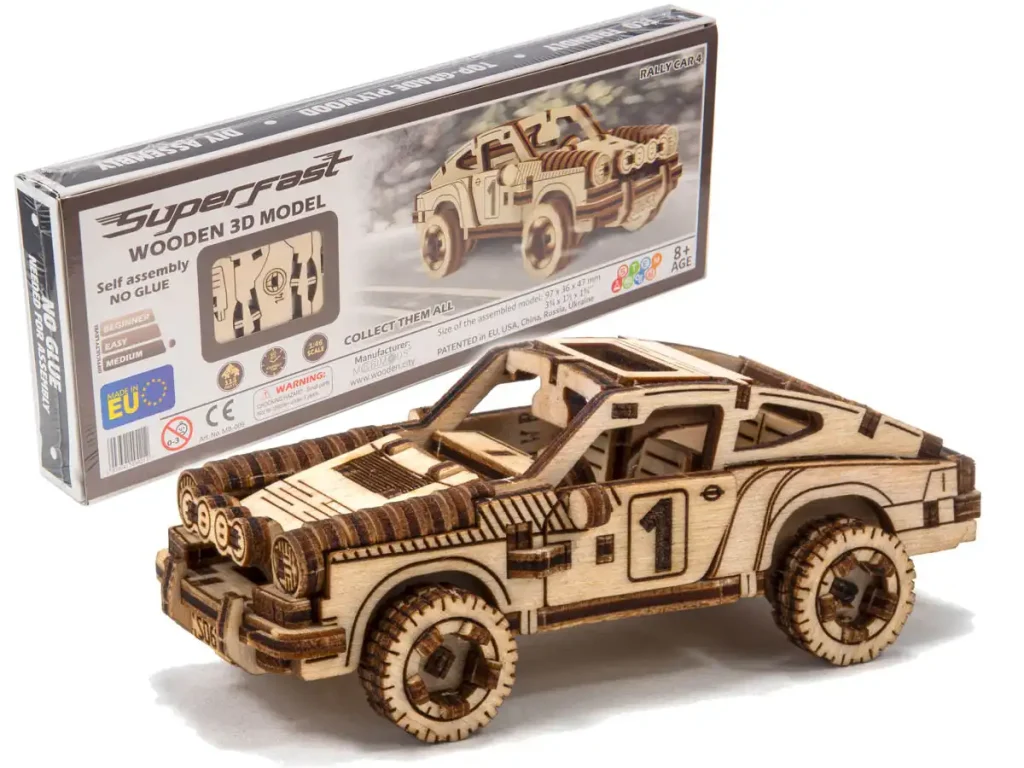 Rally Car 4: The Ultimate Family Lap
Dive into an enthralling family adventure with Rally Car 4! Together, craft stories of speed and strategy, celebrating each completed section. It's more than a project—it's a shared journey of excitement, challenges, and unforgettable moments. Embrace the thrill together!
Characteristics
Series/Article
MB-009
Model Scale
1:46
Quantity
108
Set
2 sheet of plywood,
Assembly instruction
Spare parts
5
Difficulty level
4/5
Assembly time
1 h
Model dimensions
H: 3.81'' (9,7 cm)
W: 1.42'' (3,6 cm)
D: 1.85'' (4,7 cm)
Package size
H: 3.54" (9cm)
W: 9.52" (24,2cm)
D: 0.99" (2,52 cm)
Openable doors
✔
Sunroof
✔
Control elements (steering wheel, levers)
✔
Imitation mirrors
✔
Imitation lights
✔
Driver/pilot seat
✔
Opening the hood/trunk
✔
Can be a decor element
✔
Possibility of hand painting
✔
Age
8+
Legacy of Polish Mastery
Beyond its captivating design lies the spirit of Polish expertise. Every piece of Rally Car 4 tells a story of dedication, precision, and passion, making the process of assembling not merely a task, but a journey through the annals of Polish artisanship. Embrace this journey, and let it be a cherished chapter in your book of memories.