Experience the Charm of 3D Wooden Puzzle Cars
The 3D Wooden Puzzle Cars set offers a delightful rendezvous with the past. With each piece, you're not just assembling a model, but piecing together fragments of history and style, evoking an era of classic transportation.
More than Mere Models
As you unwrap the Widgets Vintage Transport collection, you'll be greeted by three exquisite retro cars, each waiting to be brought to life by your hands. Upon assembly, they reveal their dual purpose as chic keychains. Whether it's for your car, home, or office keys, let a touch of vintage accompany you wherever you go.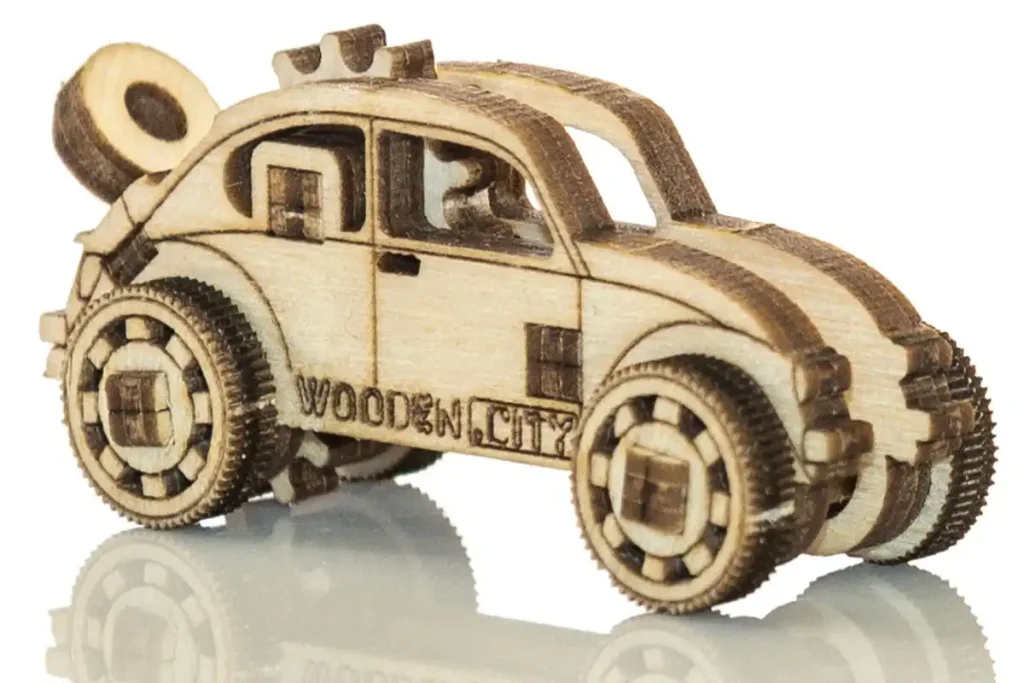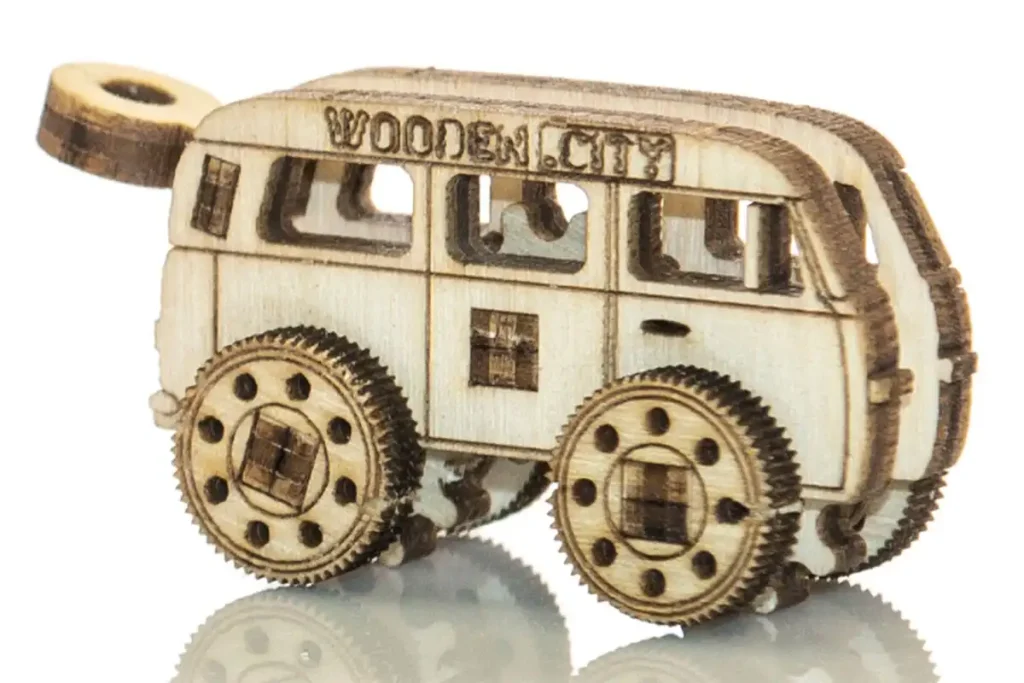 A Canvas of Possibilities
While the natural elegance of birch is undeniable, there's room for personal flair. These models double as your canvas, inviting you to paint, color, or even varnish, turning each piece into a reflection of your artistic sensibilities.
The Perfect Gift
Looking for a meaningful gift that stands out? Widgets Vintage Transport is the answer. It's not just a puzzle, but a journey through time, making it the perfect present for both enthusiasts and collectors, evoking memories, igniting passions, and offering hours of immersive engagement.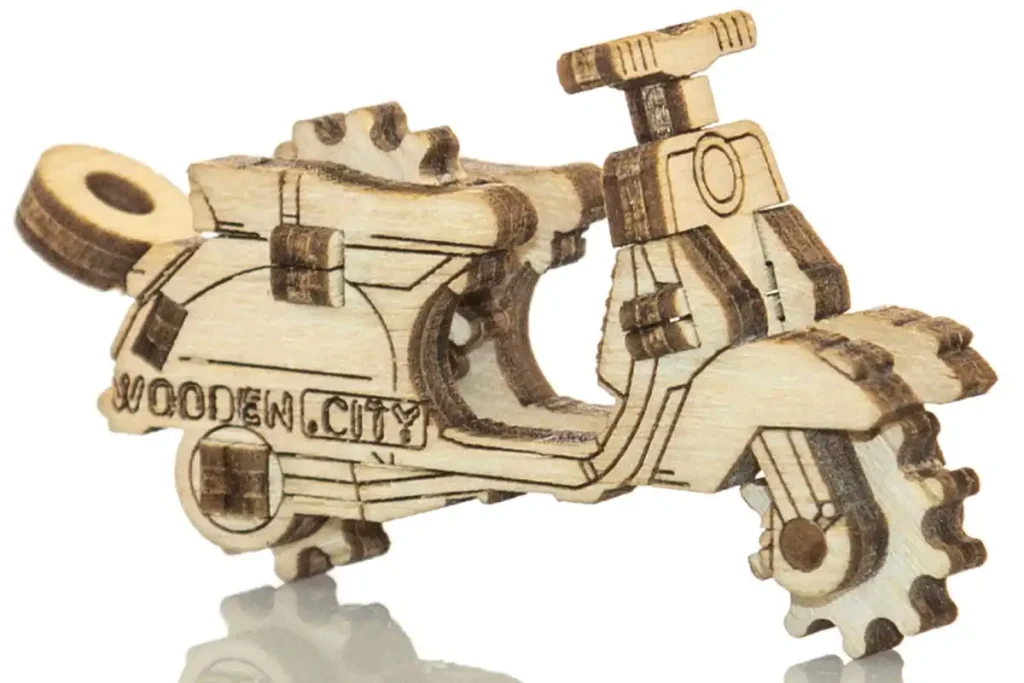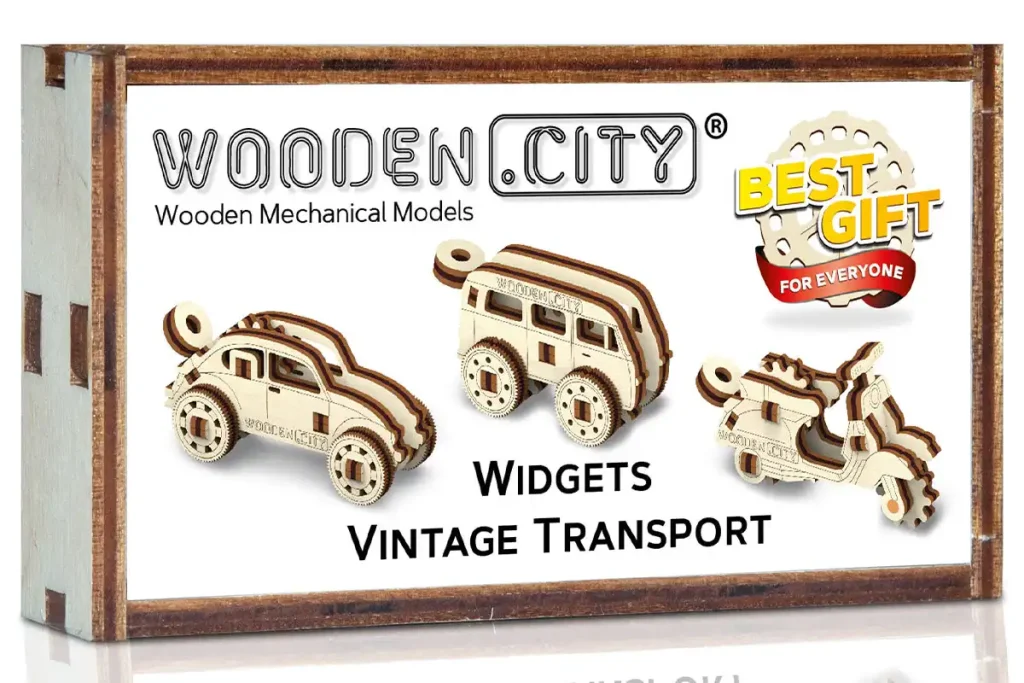 Widgets Vintage Transport Journey: Time-Travel with Family
Step back in time with Widgets Vintage Transport! Dive into an era of elegance as your family crafts tales of bygone journeys. More than a model, it's a shared portal to the past, filled with nostalgia, teamwork, and heartwarming memories. Embark on a classic family adventure today!
Characteristics
Series/Article
WR 327
Quantity
35
Assembly time
3×10 min
Model dimensions 1
H: 2.08'' (5,3cm)
W: 1.06'' (2,7cm)
D: 0.8'' (2,1 cm)
Model dimensions 2
H: 2.44'' (6,2cm)
W: 1.1'' (2,8cm)
D: 0.9'' (2,3 cm)
Model dimensions 3
H: 2.40'' (6,1cm)
W: 0.5'' (1,5cm)
D: 1.33'' (3,4cm)
Packing size
H: 4.17''(10,6cm)
W: 2.32'' (5,9cm)
D: 0.66'' (1,7cm)
Can be a decor element
✔
Possibility of hand painting
✔
Age
14+
An Exquisite Decor Addition
Beyond its interactive nature, this collection is a stunning decor element. Whether gracing a mantlepiece, a study table, or a showcase, its vintage charm and intricate design make it a conversation starter, seamlessly blending the boundaries between art and utility.
In conclusion, these Polish-crafted models are more than playthings; they're memories waiting to be made, journeys waiting to be taken, and eras waiting to be explored. Engage, assemble, and let history unfold in the palm of your hands.
*In the characteristics table below the image, the size of the largest widget is written.