Experience the Craftsmanship of the 3D Wooden Puzzle
Setting forth into the world of this exceptional 3D Wooden Puzzle reveals an unmatched journey of art and mechanics. Carved from the finest European birch, this exceptional piece is a testament to Polish expertise in crafting unparalleled wooden models.
The Monster Truck 2 stands as a majestic representation of design and functionality.
A Glimpse of Grandeur
It is dominated by oversized wheels, and every movement, forward or backward, resonates with power. Imitation lights further enhance its appearance, and a sunroof adds a touch of modern aesthetics, making it a true beauty.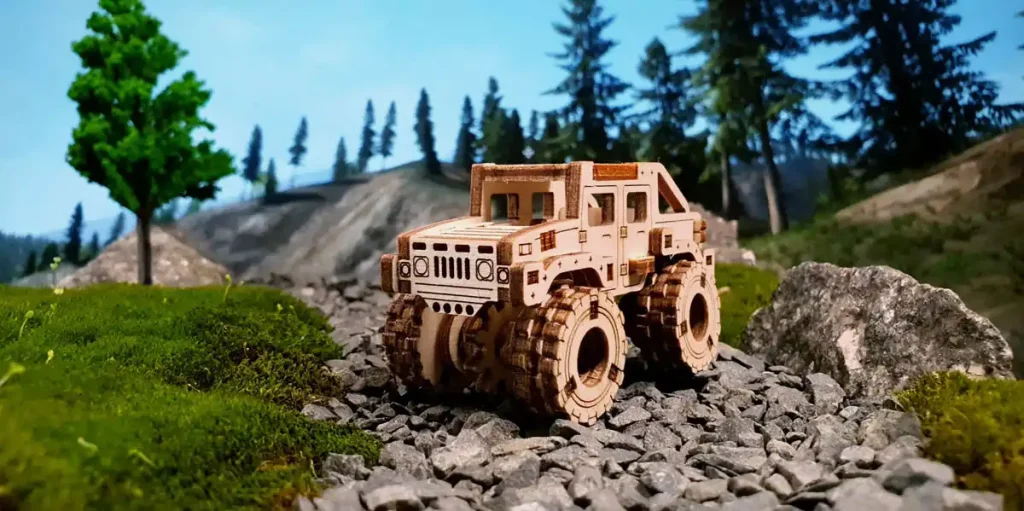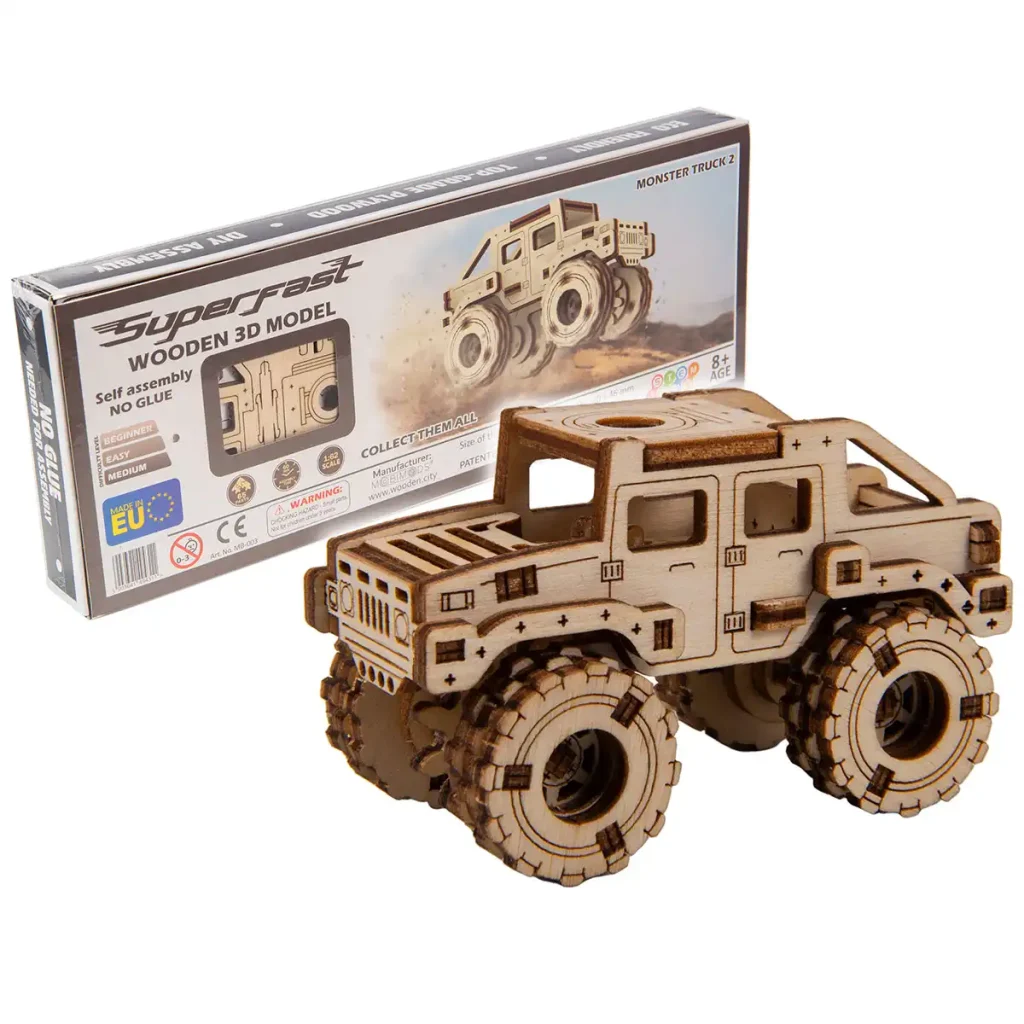 Painter's Dream
Besides its evident mechanical allure, Monster Truck 2 offers a canvas for those driven by creativity. Its detailed design provides a golden opportunity for enthusiasts to bring colors to life, personalizing this truck to reflect their artistic vision.
The Ideal Gift
Looking for a gift that combines intricate design with functional mechanics? Monster Truck 2 makes the perfect gift, offering the recipient hours of building pleasure, creative expression, and an end product that is a symbol of excellence.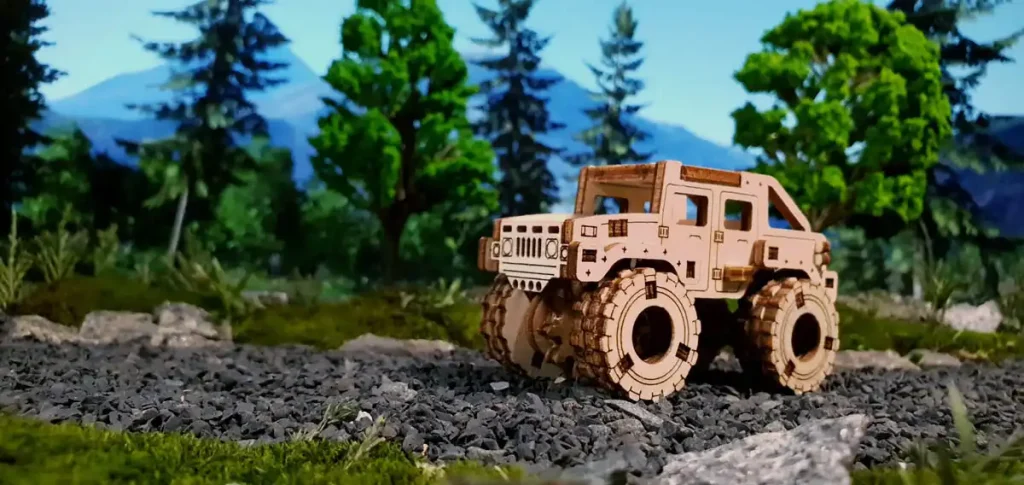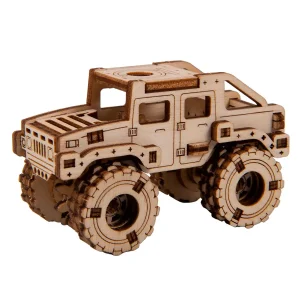 Epic Family Adventures Await with Monster Truck 2
Gear up for a ride of creativity and collaboration with Monster Truck 2! As you join forces, experience the thrill of crafting a behemoth that echoes with tales of muddy trails and high jumps. This journey transcends assembly—it's a rally of memories, laughter, and heartwarming moments. Jump into the driver's seat of unforgettable family fun!
Characteristics
Series/Article
MB-003
Difficulty level
3/5
Assembly time
45 min
Model dimensions
H: 2.95'' (7,5 cm)
W: 1.49'' (4 cm)
D: 1.81'' (4,6 cm)
Package size
H: 3.54" (9cm)
W: 9.52" (24,2cm)
D: 0.99" (2,52 cm)
Sunroof
✔
Imitation lights
✔
Enlarged wheels
✔
Can be a decor element
✔
Possibility of hand painting
✔
Age
8+
A Decorative Masterpiece
Once assembled, the Monster Truck 2 transforms into more than just a model. It seamlessly integrates into any living space, adding a touch of European sophistication. Whether it's the center of attraction in a room or a subtle addition to an office desk, its presence is undoubtedly captivating.
Embarking on the Monster Truck 2 journey is not just about building a model, but about embracing an experience. It's about appreciating the intricate details, the art of assembly, and the joy of personalization. Dive in and relish the world of premium craftsmanship and design.