Delve into the Adventure of the 3D Wooden Puzzle Dinosaur
Begin your adventure with the 3D Wooden Puzzle Dinosaur, a testament to precision and design. This model replicates the long-necked Diplodocus, providing an engaging and exciting venture into the world of dinosaurs for the entire family.
The Marvel of Diplodocus
Embark on a journey to the Jurassic period as you construct your own Diplodocus. This dinosaur, known for its elongated neck and tail, is replicated with impeccable attention to detail in the model. The moving legs and the nodding head add a dynamic touch to the model, making it feel as if the Diplodocus has come to life right before your eyes.
Engaging and Educational for All
The assembly process provides a hands-on learning experience, making the model suitable for anyone over the age of 8. It not only offers fun but also imparts knowledge about this long-necked herbivore, fostering a deeper appreciation for history and paleontology.
Innovative Packaging
Our commitment to sustainability and creativity shines through in the model's packaging, which can be transformed into a stand for the completed Diplodocus, enhancing the appeal while ensuring no part goes to waste.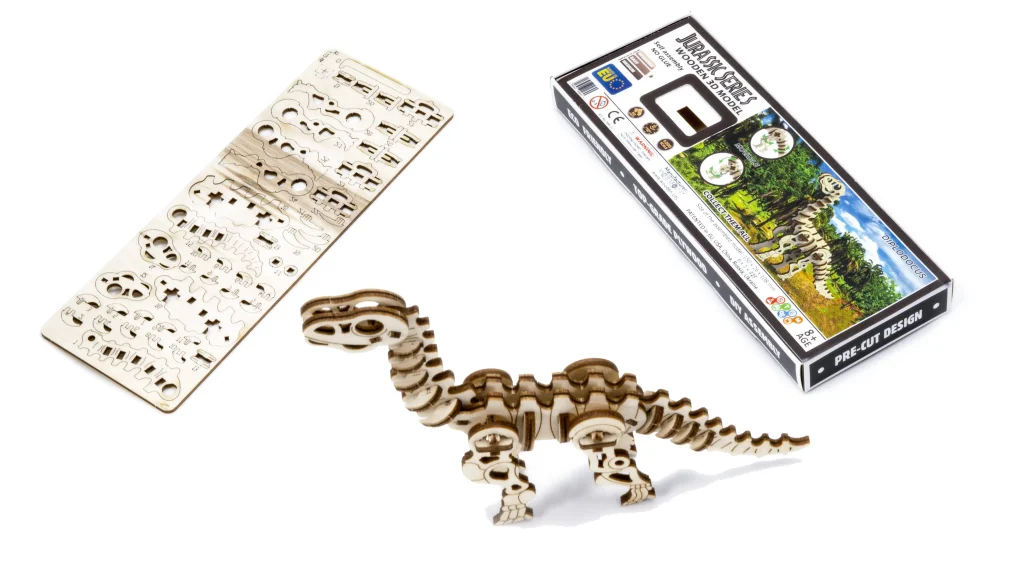 The Perfect Gift
Seeking a unique and memorable gift? Look no further. The model makes for an unforgettable gift for birthdays, holidays, or just to surprise a dinosaur enthusiast. Its blend of fun and educational elements provides an experience that leaves a lasting impression.
Transitioning from Toy to Decor
Upon completion, the Diplodocus model serves as an eye-catching decorative piece. Its meticulous design and lifelike skeletal structure make it an interesting conversation starter, adding a touch of prehistoric charm to any space.
Express Your Creativity
The model serves as a blank canvas for your imagination. Personalize your Diplodocus with paint or other creative elements, transforming it into a unique work of art that reflects your personal style.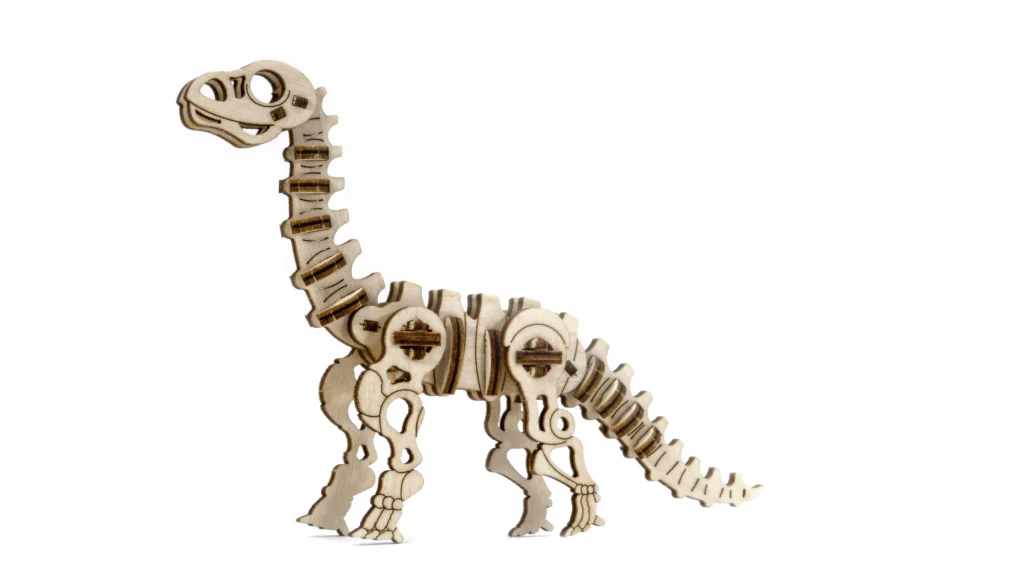 Gigantic Family Adventure Awaits
Journey to the era of giants with the Diplodocus! Assemble this majestic creature as a family, fostering creativity and collaboration. A fantastic voyage into the past, it's a bonding experience like no other. Awaken ancient wonders in your living room. Start the journey today!
Characteristics
Quantity
45
Spare parts
5
Series/Article
MB-017
Difficulty level
3/5
Assembly time
1 h
Model dimensions
H: 5.9'' (15 cm)
W: 1.02'' (2,6 cm)
D: 4.25'' (10,8 cm)
Package size
H: 3.54" ( 9cm)
W: 9.52" ( 24,2cm)
D: 0.99" ( 2,52cm)
Model scale
1:200
Movable limbs (legs, neck, tail)
✔
Skeleton structure
✔
Can be a decor element
✔
Possibility of hand painting
✔
Age
8+
Conclusion
Experience the thrill of building a piece of prehistoric life with the Diplodocus model. It's more than a model – it's a step back in time, a learning tool, a memorable gift, and a striking addition to your decor. Embrace this unique experience today and bring the ancient world of dinosaurs to your home.