3D Wooden Puzzle: The Unveiling of the Mechanical Picture
This 3D Wooden Puzzle leads you into the mesmerizing realm of the Mechanical Picture. Crafted from Birch, this mechanical model captivates with its intricate design and soothing kinetic movement. The model comes to life with the use of a key, revealing a mesmerizing pattern that astounds and calms.
An Intricate Dance of Mechanics and Art
The Mechanical Picture is more than just a model; it's a living work of art. Equipped with a rubber motor and operated with a starting key, the model transforms into a dynamic display of kinetic artistry, creating an enchanting spectacle that you'll be proud to showcase.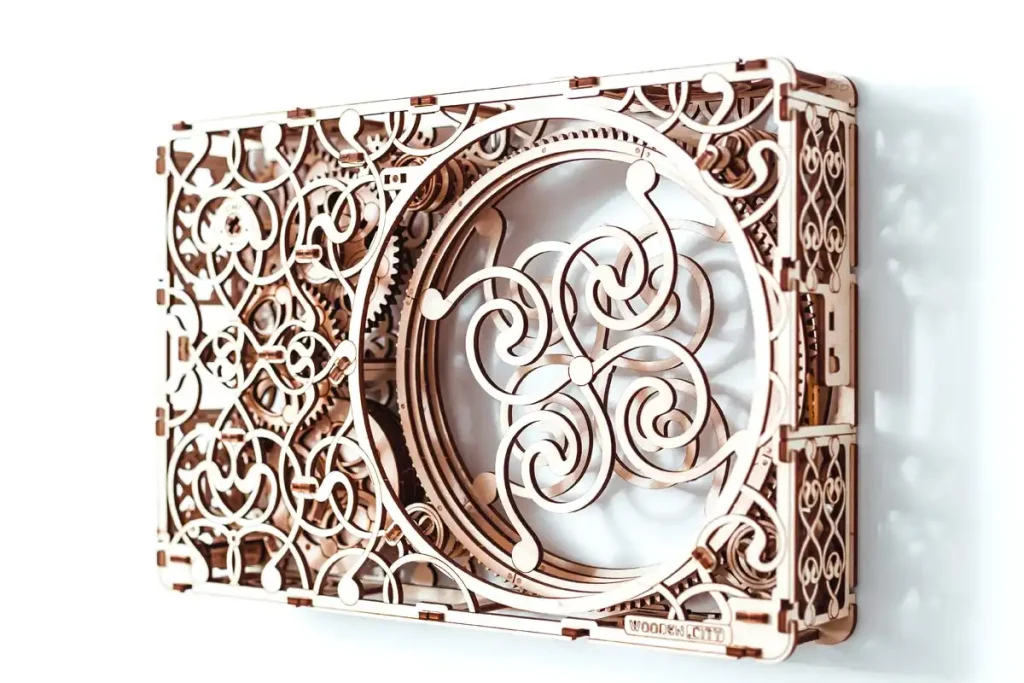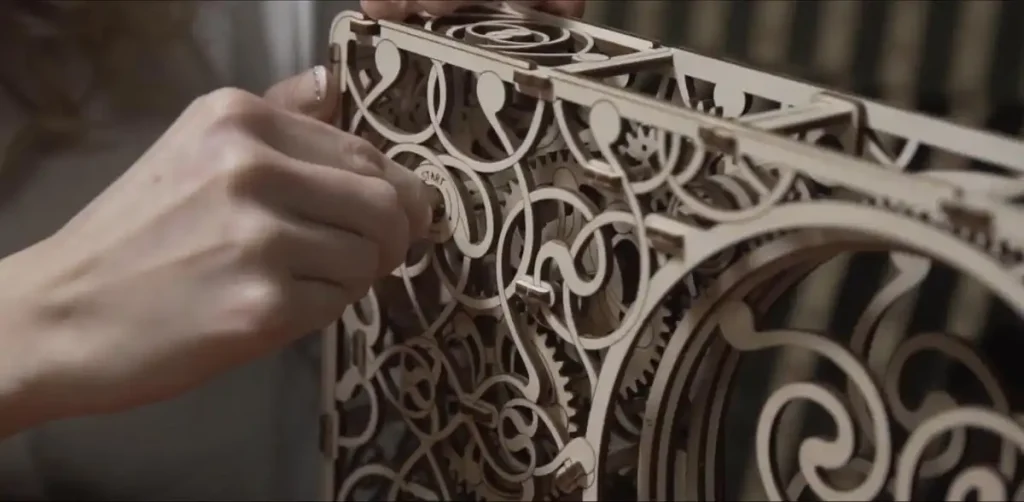 The Allure of Optical Illusions
Embarking on the journey of creating the Mechanical Picture, you step into the world of optical illusions. Once activated, the shifting pattern of the model creates a soothing, hypnotic effect. Witness the blending of its intricate elements into a stunning, ever-evolving tableau.
Embrace Your Inner Artist
The model offers a canvas for your creativity. You have the freedom to color it, adding a personal touch to your Mechanical Picture. The combination of engineering challenge and artistic endeavor results in a uniquely personal piece of kinetic art.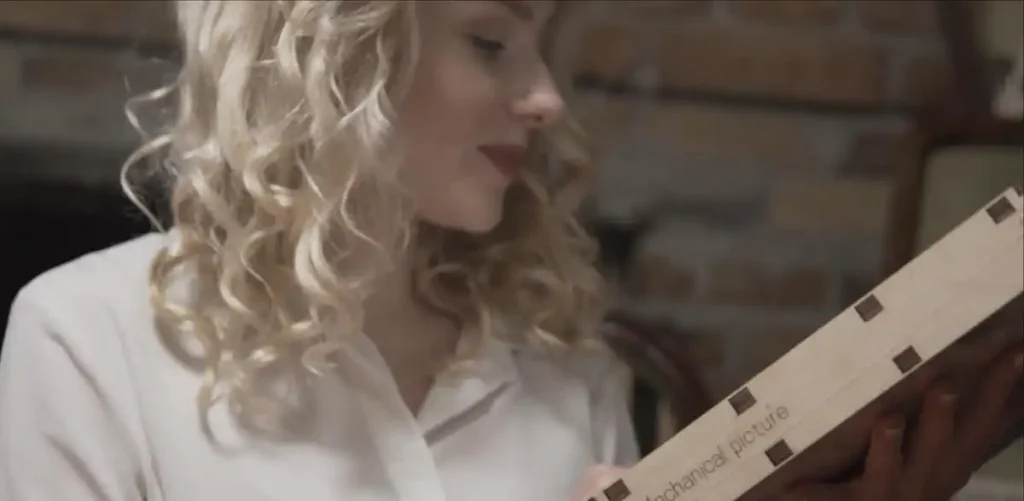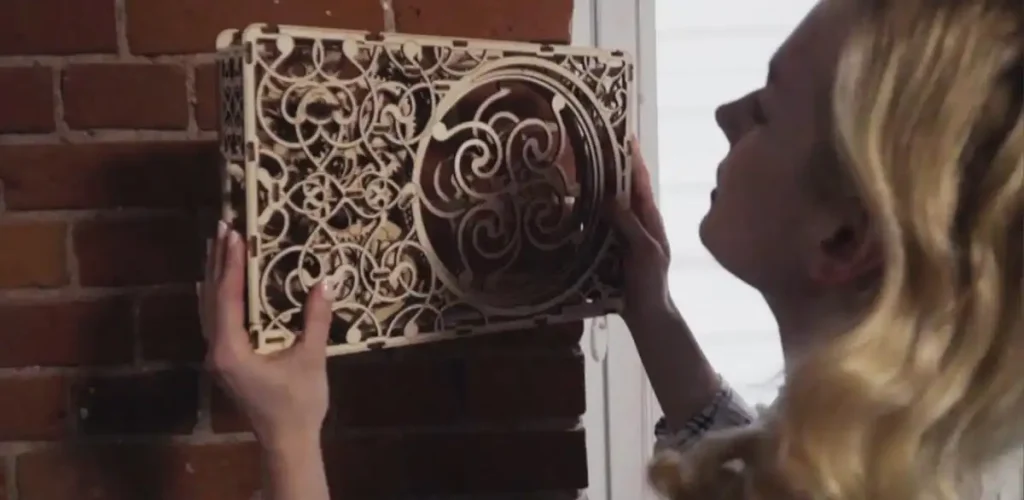 A Thoughtful and Unique Gift
The Mechanical Picture makes for a memorable gift. Whether it's for a hobbyist, an artist, or someone who simply appreciates innovative design, the model is an engaging and unique gift choice that keeps on giving.
Transform Your Space
Besides offering an immersive building and viewing experience, the Mechanical Picture also serves as a striking décor piece. You can display it on the wall, where its dynamic pattern will surely captivate any observer and become a conversation starter.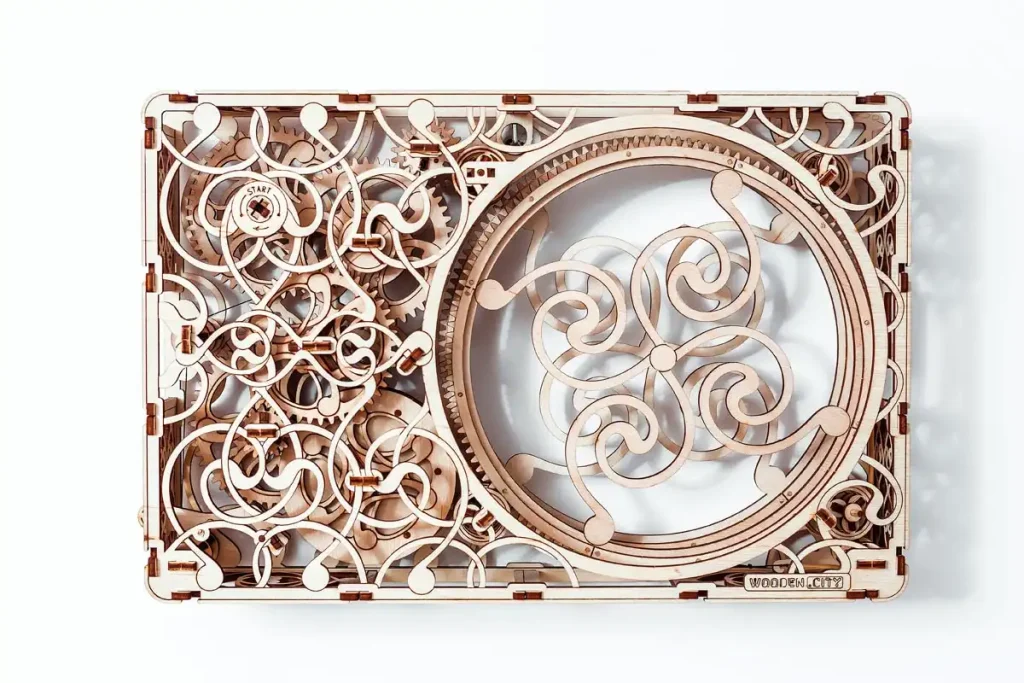 Characteristics
Number of parts total
265
Series / Article
WR-311
Difficulty level
3/5
Assembly time
6 h
Model dimensions
H: 13.66" ( 34,7 cm)
W: 9.09" ( 23,1 cm)
D: 2.44" ( 6,2 cm)
Package size
H: 13.97" ( 35,5 cm)
W: 9.44" ( 24 cm)
D: 1.57" ( 4 cm)
Rubber motor
✔
Starting key
✔
Start lever
✔
Can be a decor element
✔
Possibility of fastening to the wall
✔
Possibility of hand painting
✔
The packing box is made of wood.
Inside there is an instruction on how,
after assembling the model, you can also
assemble the box into a demonstration stand.
✔
Age
14+
In Conclusion
From its meticulous construction to its functioning as an ever-changing piece of art, the Mechanical Picture captures the essence of kinetic art and engineering. Whether you're looking for a unique gift, a fascinating hobby, or an intriguing décor addition, this model offers an extraordinary experience. Embrace the wonder of optical illusions and let the Mechanical Picture enthrall your senses.