A Marvel of 3D Wooden Puzzle Craftsmanship
Delving into this 3D Wooden Puzzle, you are introduced to a world where precision meets artistry. From Poland's heart, a unique creation emerges, reflecting the European Union's true essence.
Exquisite Details
At the heart of the Work Horse 3 is a collection of meticulously designed control elements. From its tactile steering wheel to its realistic levers, each feature ensures that this isn't just a model it's an experience. Moreover, the dedicated driver's seat ensures that every would-be pilot feels truly at home.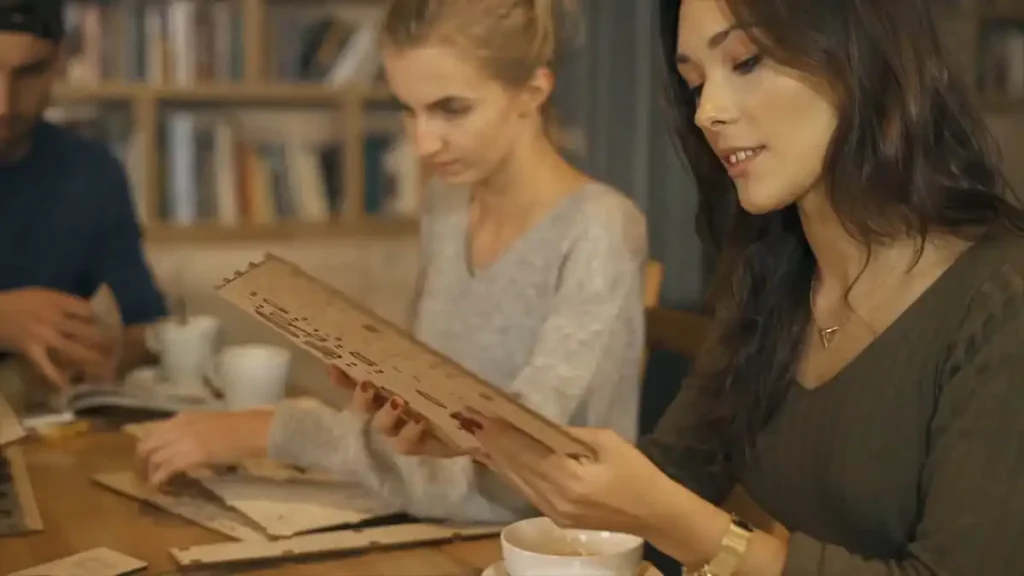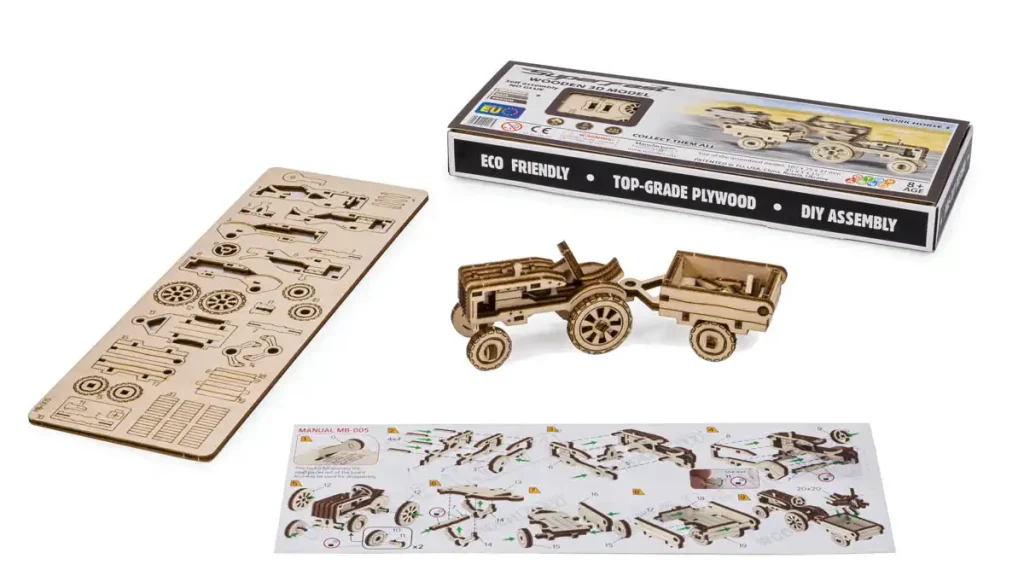 Functionality at Its Finest
Beyond its beauty, lies its functionality. With the ability to move both forwards and backward, our tractor stands out. Its open body design boasts a spacious cargo compartment, allowing for imaginative play or potential storage.
An Ideal Gifting Choice
Looking for the perfect present? Whether it's a birthday, anniversary, or a special holiday, the Work Horse 3 is an ideal choice. It's more than a gift; it's an experience, an activity, and a keepsake all wrapped into one.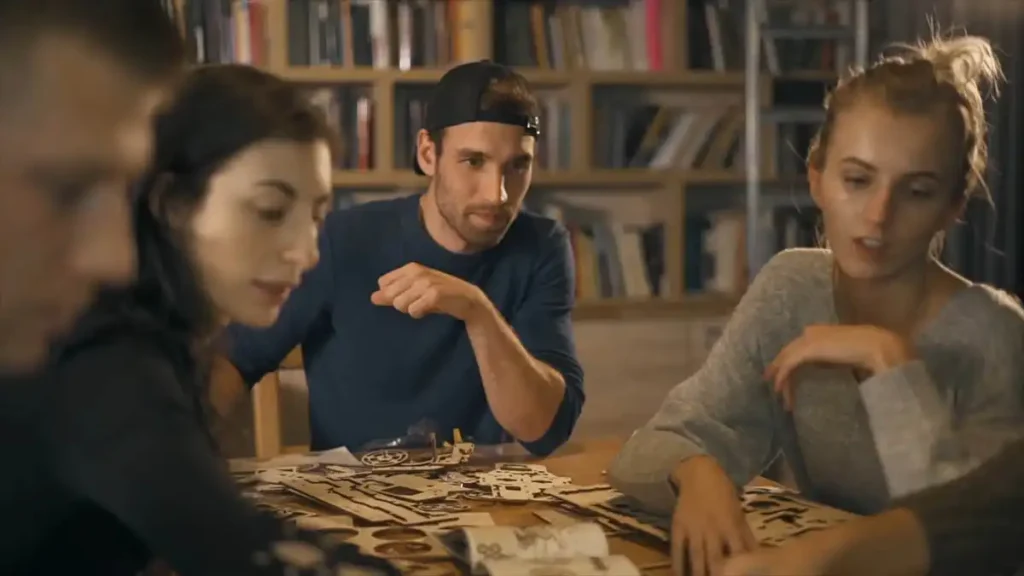 Characteristics
Series/Article
MB-005
Model Scale
1:43
Quantity
73
Set
2 sheet of plywood,
Assembly instruction
Spare parts
2
Difficulty level
2/5
Assembly time
45 min
Model dimensions
H: 4.21'' (10,7 cm)
W: 0.98'' (2,5 cm)
D: 1.46'' (3,7 cm)
Package size
H: 3.54" (9cm)
W: 9.52" (24,2cm)
D: 0.99" (2,52 cm)
Control elements (steering wheel, levers)
✔
Driver/pilot seat
✔
Open body (cargo compartment)
✔
Can be a decor element
✔
Possibility of hand painting
✔
Age
8+
From Assembly to Artful Décor
Beyond the joy of assembling, the Work Horse 3 transforms into a sophisticated decorative piece. With its intricate design and mechanical prowess, it serves not only as a testament to one's patience and skill but also as a conversation-starter in any setting.
In conclusion, the Work Horse 3 transcends the ordinary. It's a celebration of craftsmanship, a journey of assembly, a canvas for creativity, and a timeless piece of decor. Experience a piece of Poland's finest, and let it inspire you in countless ways.