Travel the Globe with the 3D Wooden Puzzle
The 3D Wooden Puzzle series proudly unveils its newest creation: The Widgets Continents. A set that is not just a testament to finesse and precision but also an ode to our vast world.
More than Just Key Rings
Beyond their primary function, these key rings are mechanical wonders. Crafted with precision, they echo the brand's legacy where clocks tick, cars drive, and helicopter blades whirl. Each piece is a marvel in its own right, a reminder of the vast, interconnected world we live in.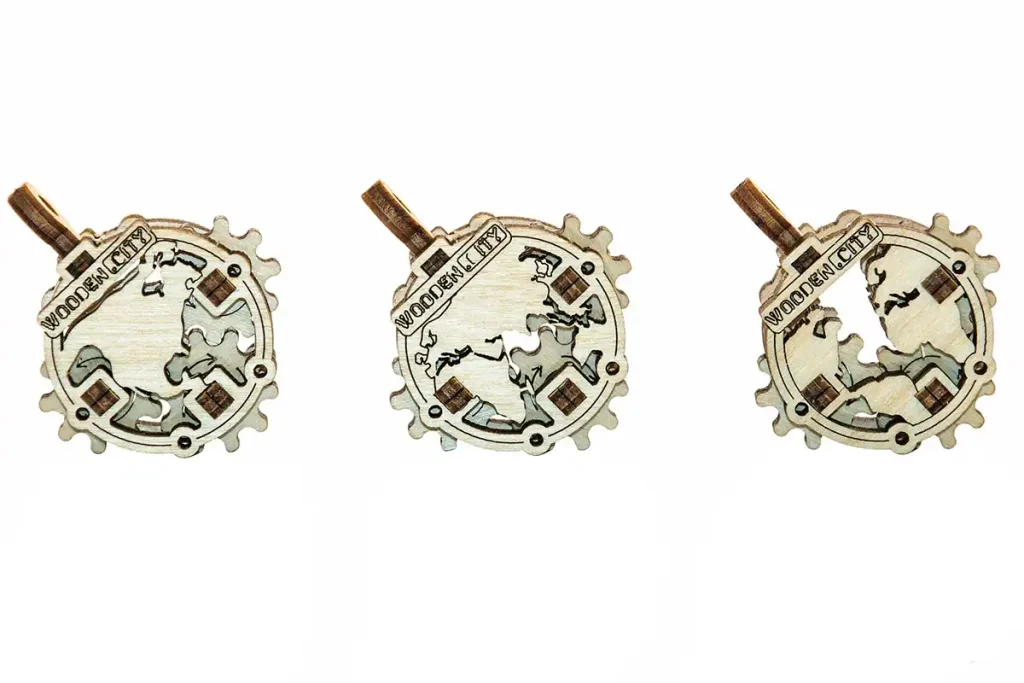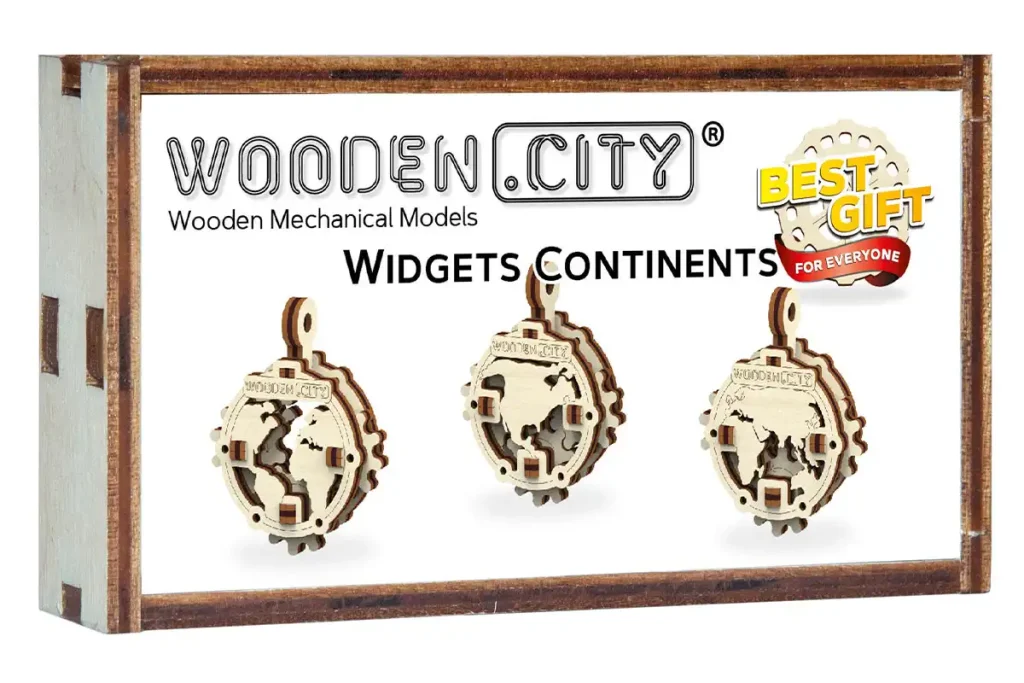 Unleash Your Creativity
The raw elegance of the birch can be preserved or transformed based on your preference. They are a canvas waiting for your artistic touch. Paint, varnish, or accessorize to make these key rings a reflection of your own journey and style.
The Perfect Token of Affection
Looking for a gift that resonates, tells a story, and is functional? The Widgets Continents are your answer. They stand as an emblem of thoughtfulness and a love for travel, making them an ideal gift for globetrotters and puzzle enthusiasts alike.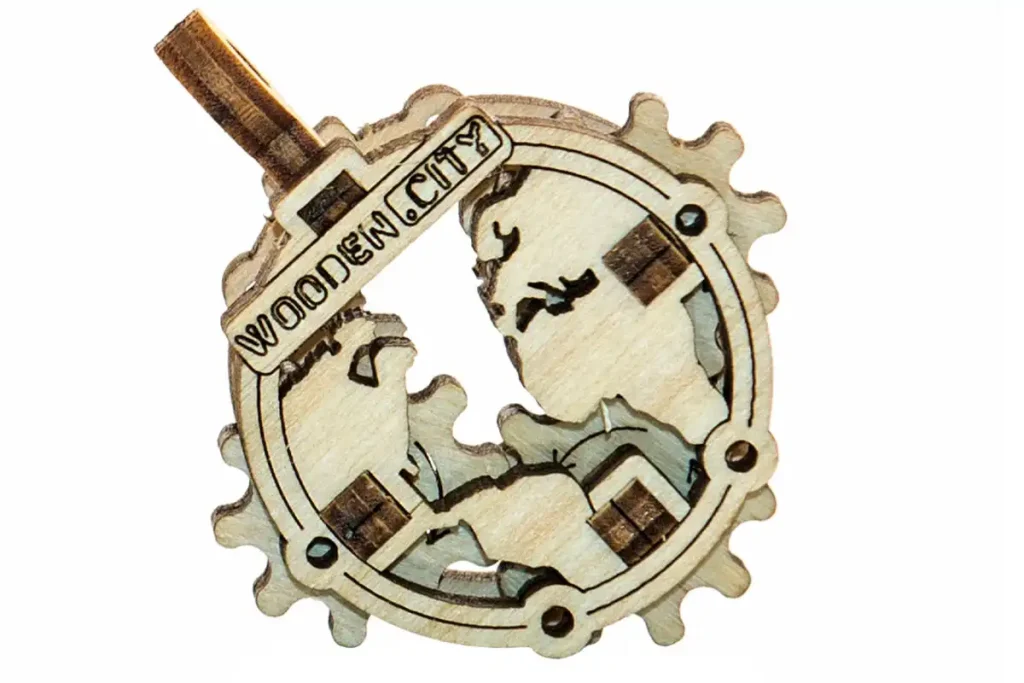 Characteristics
Series/Article
WR 329
Assembly time
3х10min
Skill level
1/5
Number of parts total
27
Model dimensions x3
H: 1,73''(4,4cm)
W: 2,04''(5,2cm)
D: 0,59''(1,5cm)
Packing size
H: 4,17''(10,6cm)
W: 2,32''(5,9cm)
D: 0,66''(1,7cm)
Number of gears, pcs
3,3,3
Can be a decor element
✔
Key ring
✔
Possibility of hand painting
✔
The packing box is made of wood.
Inside there is an instruction on how,
after assembling the model, you can also
assemble the box into a demonstration stand.
✔
Age
14+
Stunning Decorative Elements
Beyond their practicality, these key rings double up as intricate decorative elements. Place them on your desk, hang them on a wall, or let them dangle from a shelf, and they are sure to be conversation starters, reminiscent of places visited or yet to be explored.
In the end, coming from the heart of Poland, a country in the European Union, these models represent more than just artisanal excellence. They signify a journey, a story, and a world waiting to be explored, one key ring at a time.