The Charm of the Wooden Puzzle
This Wooden Puzzle invites you into a captivating world where parrots of various kinds, including Aras, Lovebirds, the vibrant Toucan, and the swift Hummingbird, perch cheekily on branches, striking playful poses for the perfect snapshot.
Exquisite Artistry
Dive into a realm of colorful allure, with each piece showcasing the majestic beauty of these birds. Crafted with precision, every piece is unique, mirroring the individuality of the birds themselves.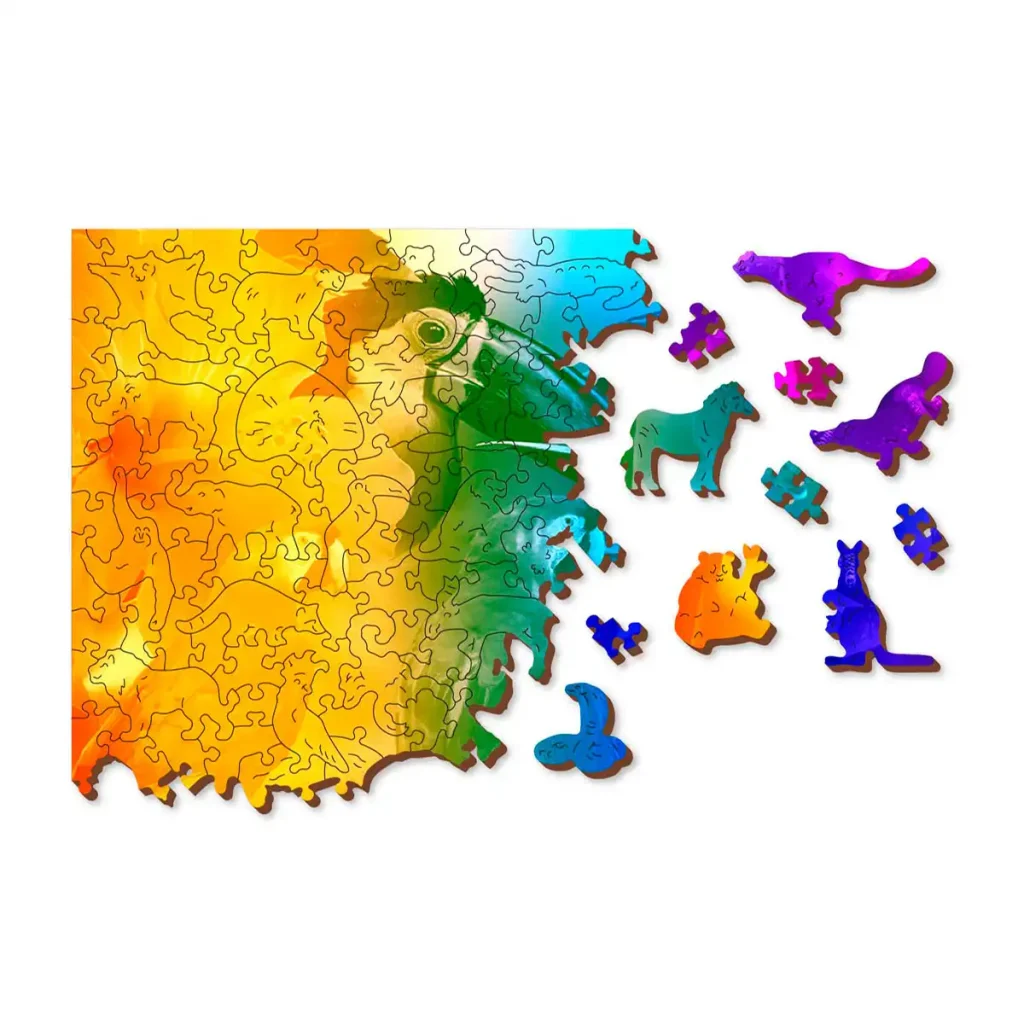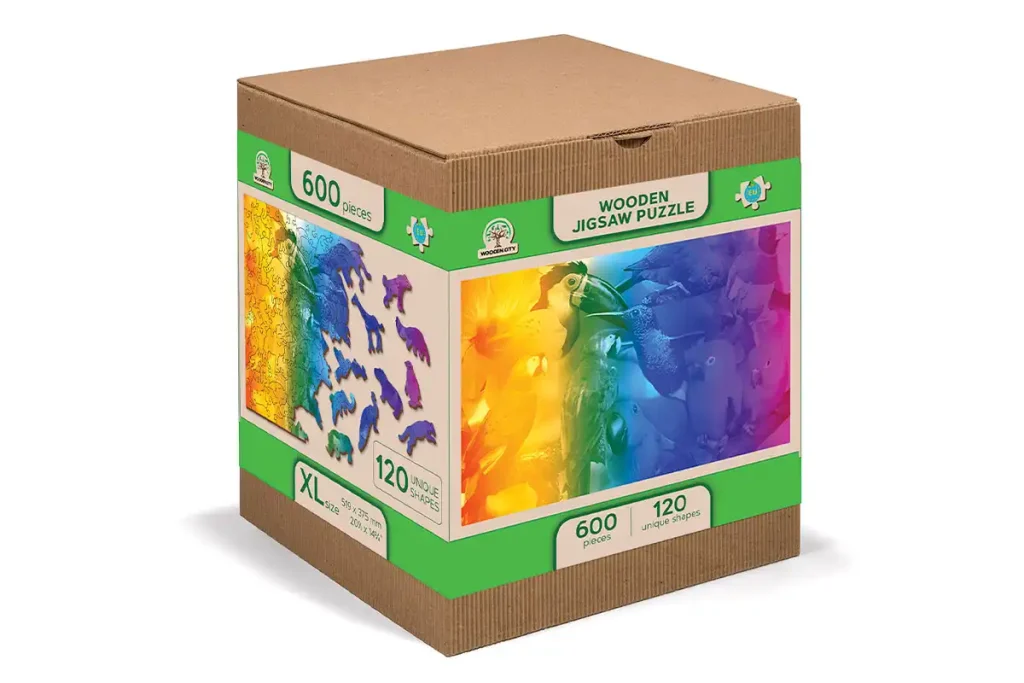 Enhanced Jigsaw Experience
While the main theme revolves around these birds, the jigsaw also contains larger shaped pieces that reflect other elements of nature or landmarks, accentuating the jigsaw's theme and making the assembly process even more intriguing.
A Gift to Remember
Perfect for children over the age of 10 and adults alike, this jigsaw promises not only an engaging activity but also a journey into the heart of nature, making it an unforgettable gift for any occasion.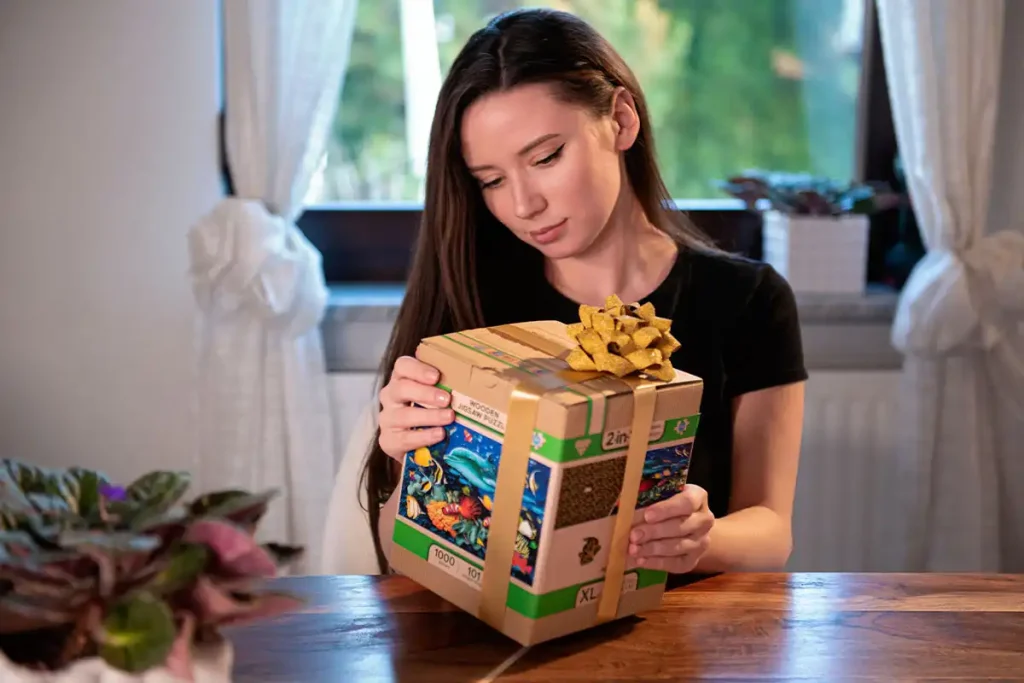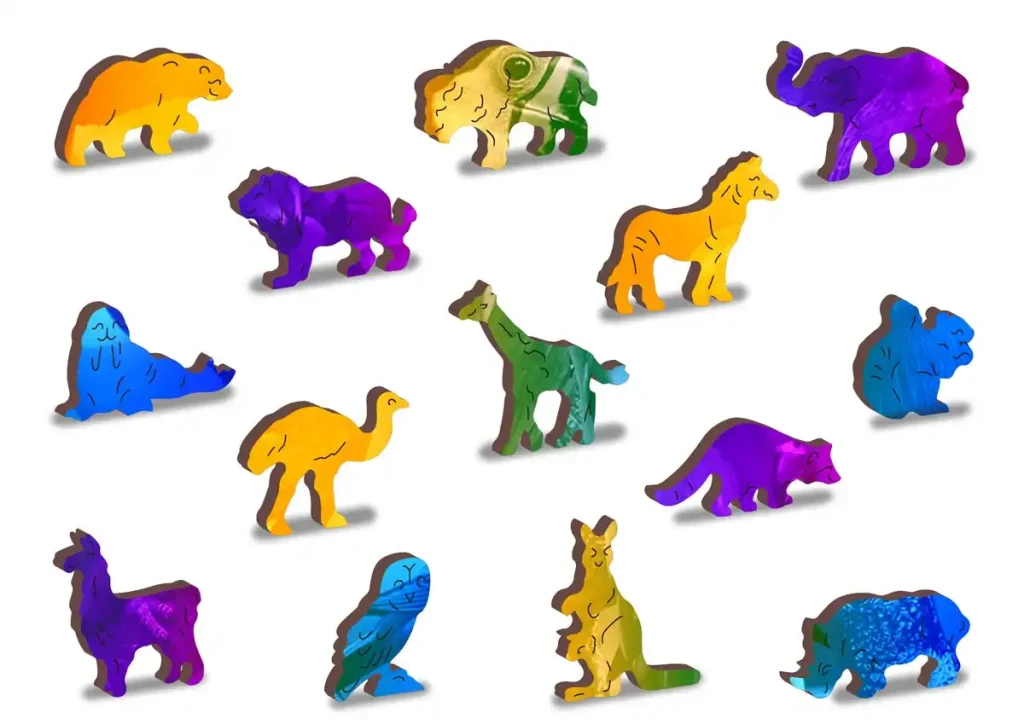 Transform Your Space
Upon completion, the vivid and lively image of "Birds Paradise" can serve as an exquisite decorative piece. Elevate the ambiance of any room by mounting this splendid scene on your wall.
Family Bonding Time
Assembling is more than just a pastime; it's a bonding activity. Share stories, challenge each other, and celebrate small victories as you piece together this vibrant tableau.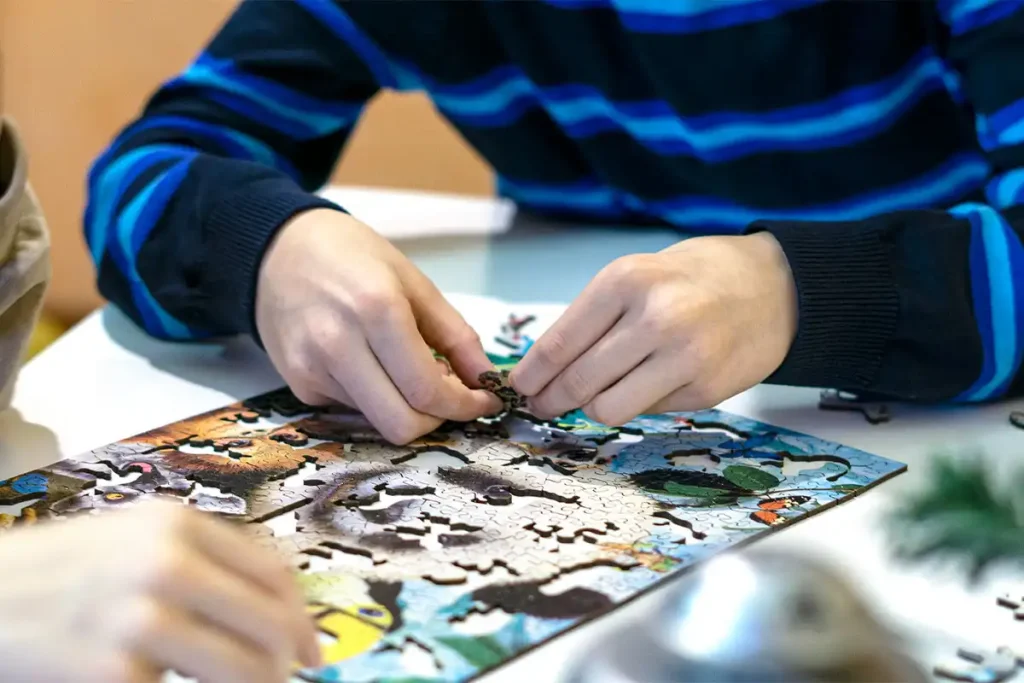 Unique Thematic Cuts
Every product offers its own story. While this one celebrates the beauty of birds, other themes might take you on a journey through wildlife or a tour around the world's landmarks, each with its distinctive set of pieces.
Characteristics
Series/Article
EX 0032-XL
Age
10+
Number of elements.
600pcs
Number of whimsies
120pcs
Assembled size
H: 20.43" (51,9 cm)
W: 14.76" (37,5 cm)
Packaging size
H: 7.87" (20 cm)
W: 6.57" (16,7 cm)
D: 6.57" (16,7 cm)
Packaging weight
1,34 lb (0,61 kg)
Puzzle thickness:
0,12" (3 mm)
Assembly time
9h
Artist
Wooden,City
Type of Cut
Animal
Back side
In conclusion, the "Birds Paradise 600" is not merely a jigsaw but an artwork, a celebration of nature's beauty, and a testament to fine craftsmanship. Dive into this experience and let it whisk you away to a world where nature strikes a pose.