The Artistry of a Wooden Puzzle
Discovering the magic of a Wooden Puzzle is like stepping into a world of tranquility and wonder. Our offering showcases a mesmerizing countryside landscape teeming with life. Visualize a picturesque house surrounded by a myriad of flowers of various types. On the doorstep, a dog peacefully slumbers, while bunnies frolic in the yard. Skies echo with the chirping of birds perched on a birdhouse, and in the distance, cows graze serenely.
A Unique Jigsaw Experience
Each of our products boasts a thematic cut, making every piece distinctive. In products centered around animals, expect uniquely carved animal shapes. In travel-themed ones, anticipate exclusive elements of landmarks from diverse nations. Furthermore, the pieces of this jigsaw are double-sided. The reverse side features patterns assisting assembly, ensuring an engaging experience.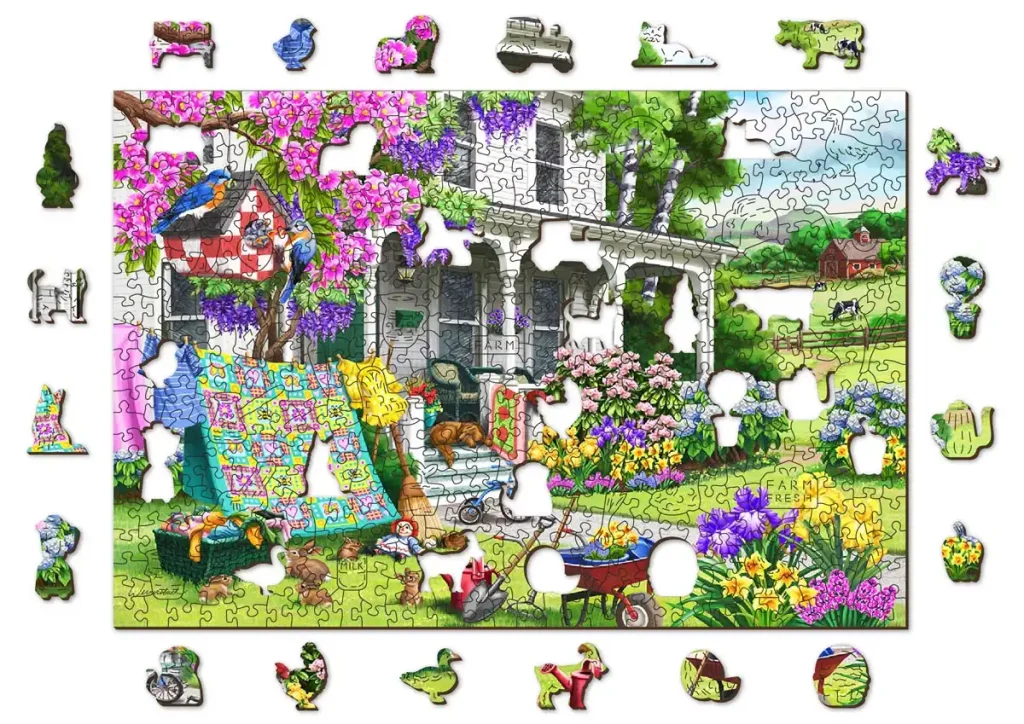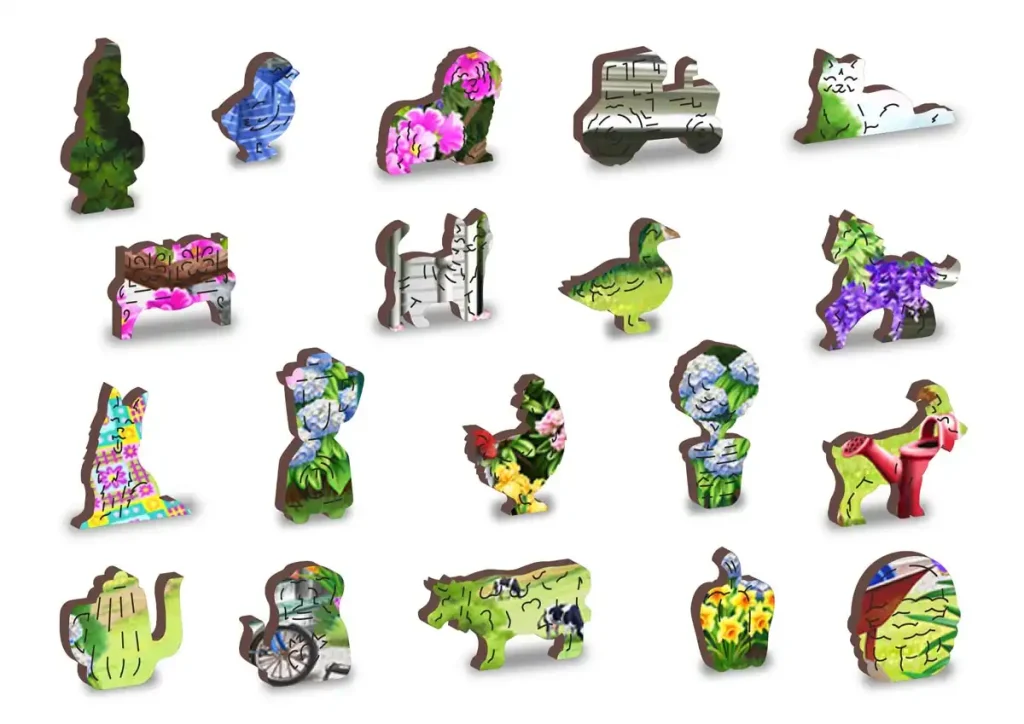 The Perfect Gift
Jigsaw symbolize challenges, mysteries, and the joy of accomplishment. Gifting this enchanting scenery not only promises hours of fun but also presents an opportunity to bond. It's a wonderful way to spend quality time with loved ones, immersing in collective creativity.
A Decorative Masterpiece
Once completed, the allure doesn't end. This vibrant portrayal of nature's simplicity and beauty transforms into a captivating wall decor. Proudly display your achievement, letting it grace your living space with its unmatched elegance.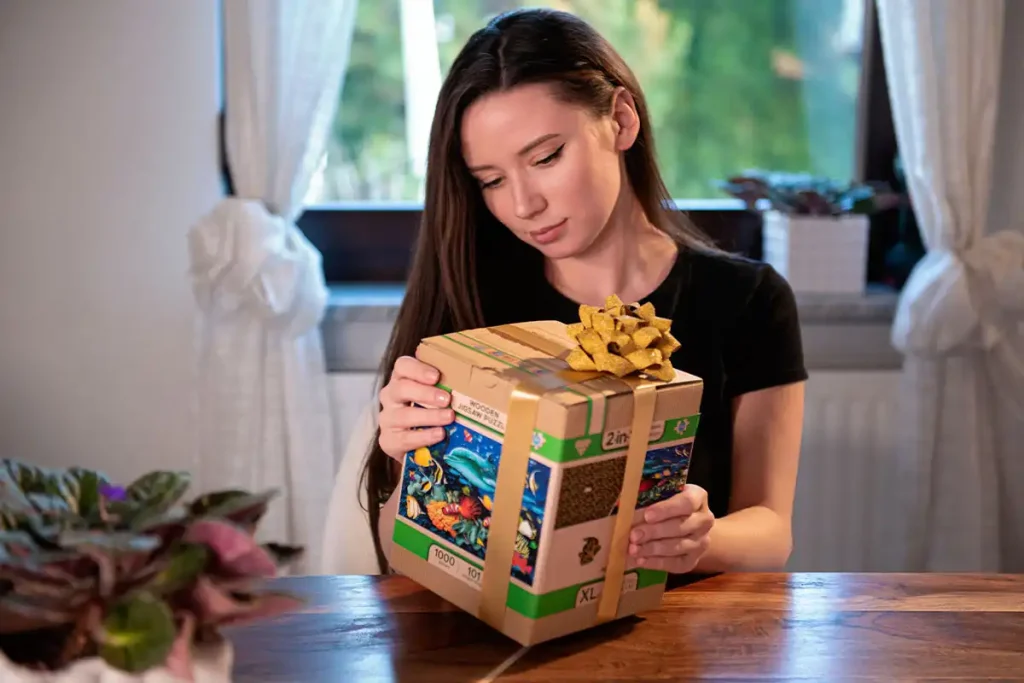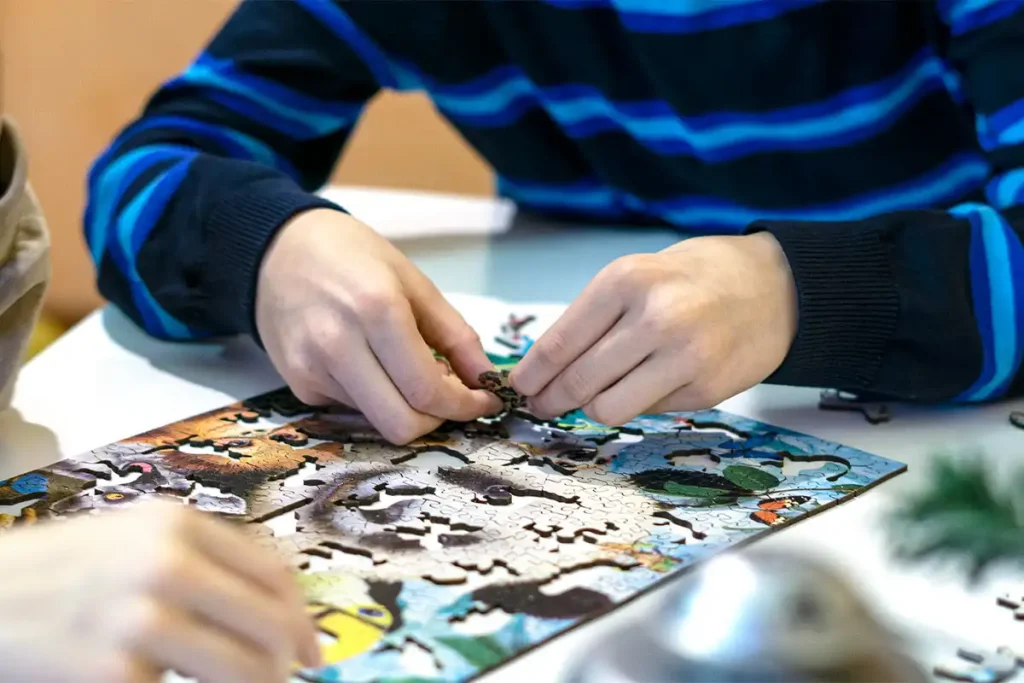 Engage, Assemble, Admire
The satisfaction derived from piecing together this beautiful scene is unmatched. The large shaped elements, be it animals or landmarks, depending on the theme, enhance the assembly process, making it even more captivating.
Characteristics
Series/Article
CS W 750-0065-XL
Age
14+
Number of elements
750 pcs
Number of whimsies
75 pcs
Assembled size
H: 20.43" (51,9 cm)
W: 14.76" (37,5 cm)
Packaging size
H: 7.87" (20 cm)
W: 6.57" (16,7 cm)
D: 6.57" (16,7 cm)
Packaging weight
1,34 lb (0,61 kg)
Puzzle thickness
0,12" ( 3 mm)
Assembly time
10h
Artist
Interlitho Licensing GmbH
Type of Cut
Countryside
Back side
In conclusion, the "Countryside Garden 750" is not just a pastime but an invitation into a realm of beauty and mindfulness. Assemble, admire, and let the artistry become a conversation starter in your home.