Discover the Artistry of This Wooden Puzzle
Embark on an exciting journey of assembling each intricately designed piece. This product is more than just a game; it's an artwork, rich in vibrant colors, portraying joyous animals such as the Moose, Reindeer, Bear, Fox, Ram, Beaver, and Squirrel. Each of these captivating creatures is caught in the act, grinning and sticking their tongues out against the majestic backdrop of rugged mountain ranges.
The Unique Touch in Every Piece
Every element of this item holds a distinctive shape, standing testament to the craftsmanship invested. For a more enthralling experience, it incorporates large shaped pieces – be it animals or landmarks, aligning with the theme of the product. Such features not only add to the allure but also make the assembly process more intriguing and enjoyable.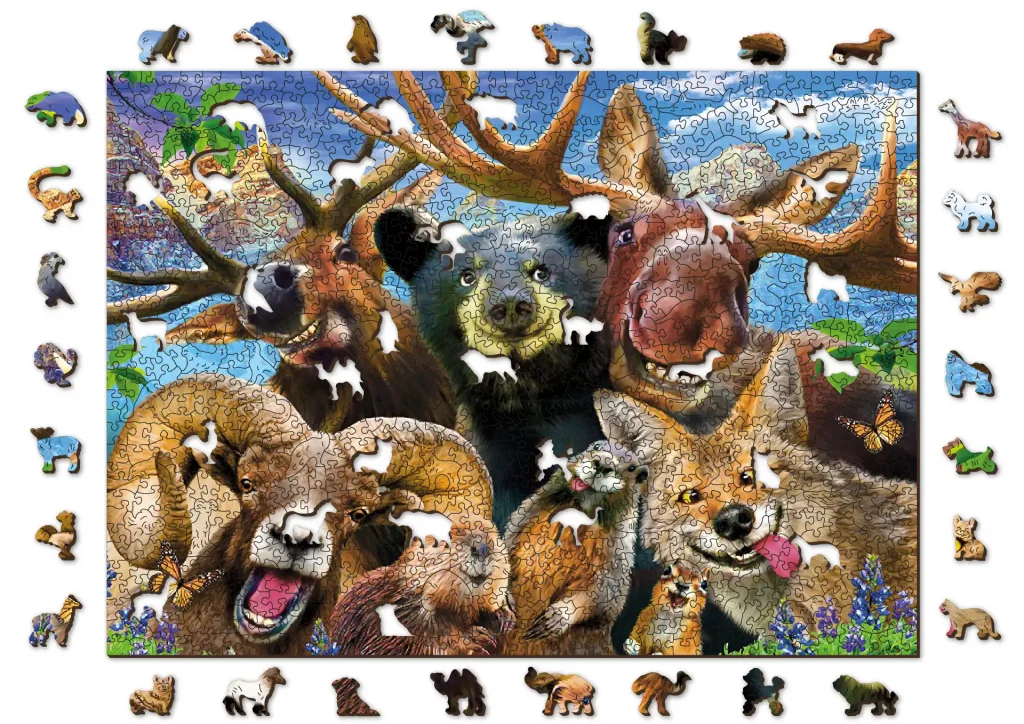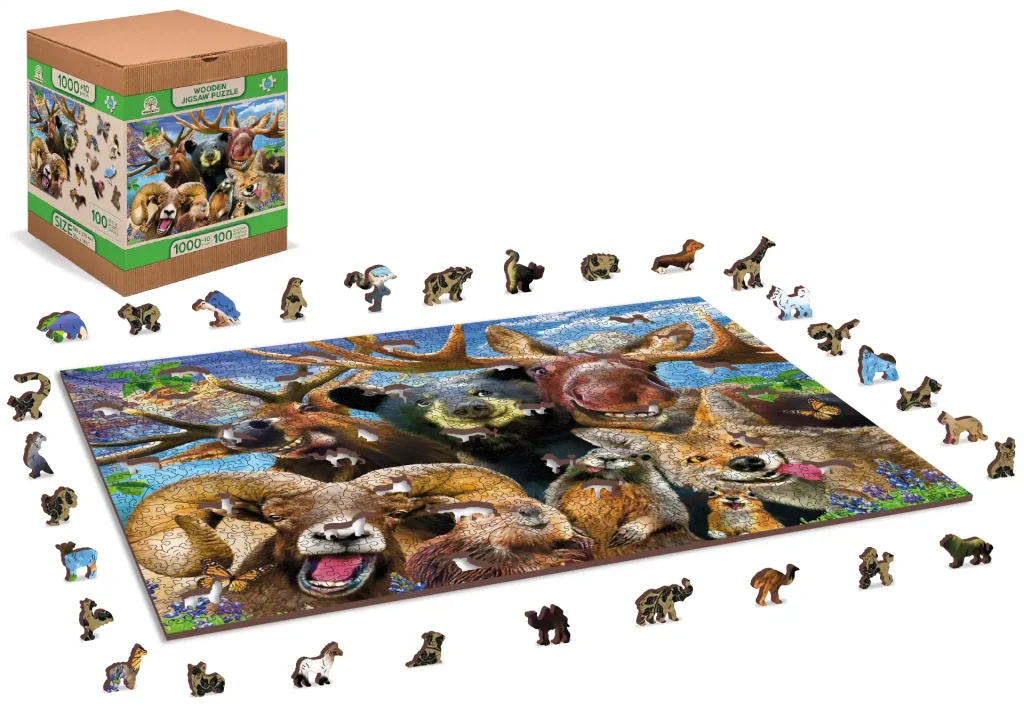 A Memorable Gift for Loved Ones
Seeking the perfect gift? Look no further. This creation is a brilliant choice for adults and children above 14 years of age. It's not just about putting pieces together; it's about creating memories. Engaging in its assembly is a wonderful way to spend quality time with family, making every moment count.
Thematic Craftsmanship
What sets this apart is its thematic precision. In jigsaws featuring animals, you will discover unique animal elements, and in those centered around journeys, you'll find distinctive elements representing various world landmarks. Every piece is tailored to its theme, ensuring a new experience each time.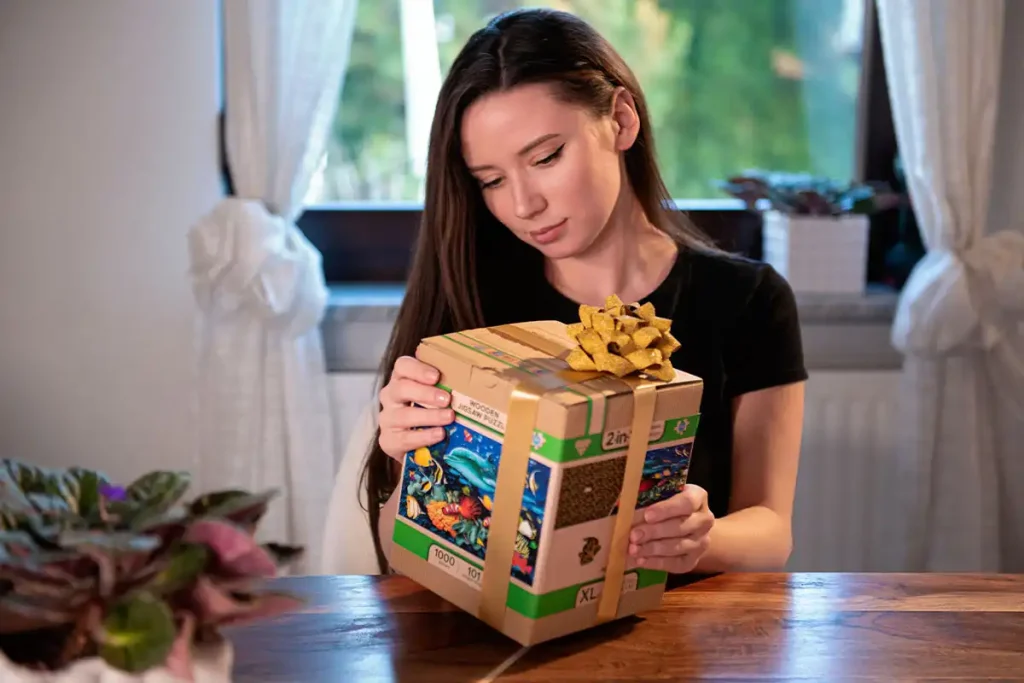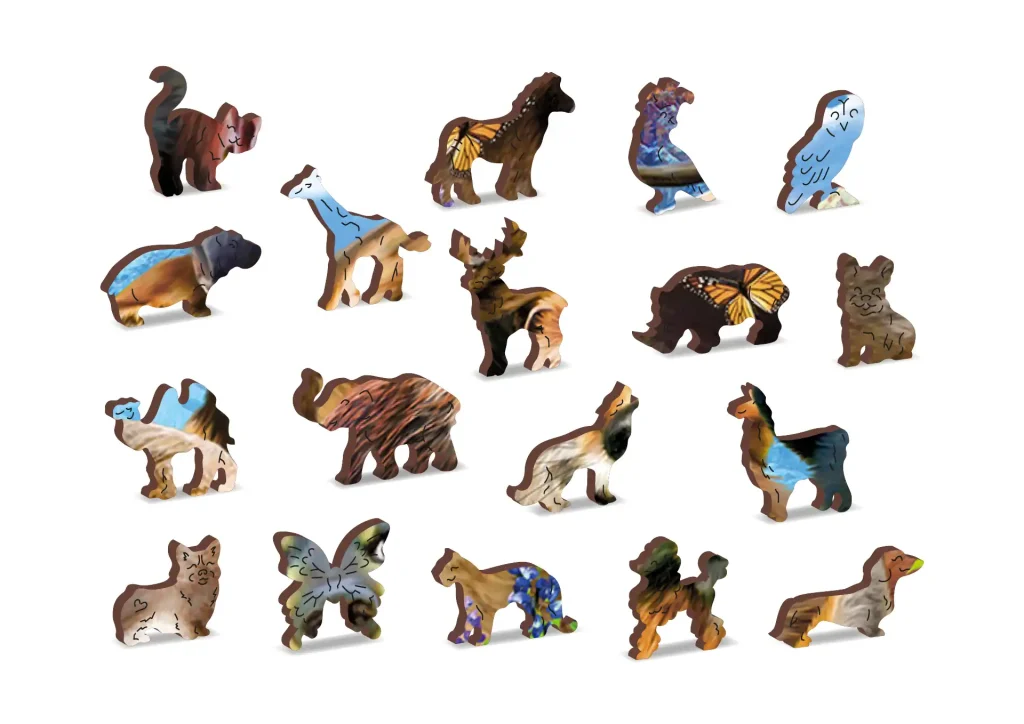 Double-Sided Design
A twist in the tale – each piece boasts a pattern on its reverse side. This design aids the assembly process, offering subtle hints, ensuring you enjoy every step of the journey while piecing together this masterpiece.
A Remarkable Addition to Your Décor
Once assembled, it doesn't have to be packed away. Its mesmerizing design makes it an excellent wall decoration, enhancing the ambiance of any room.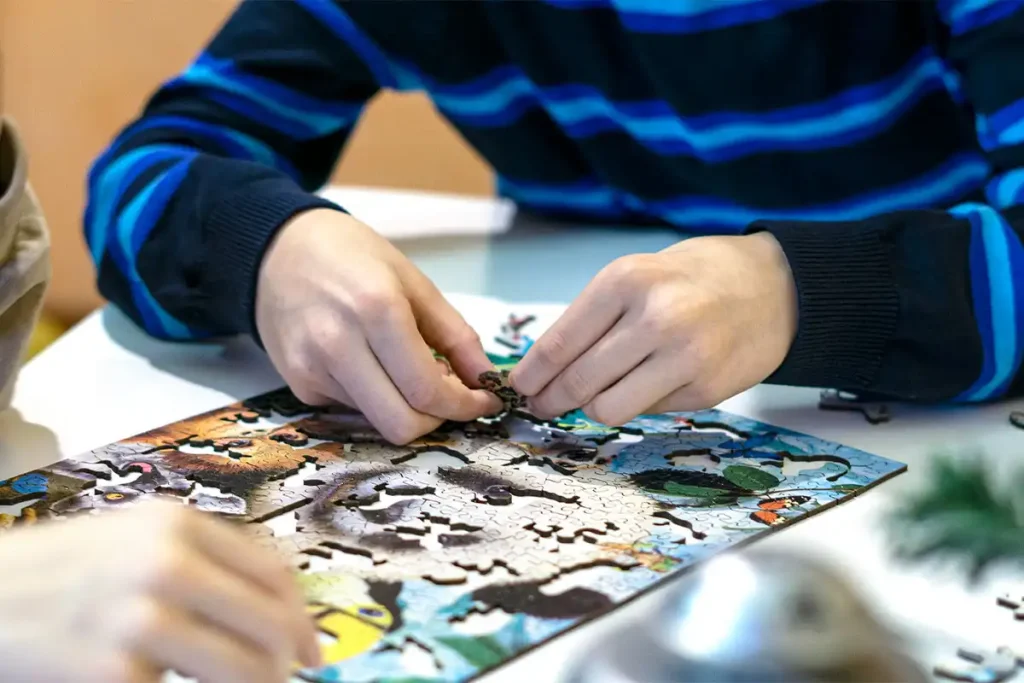 Characteristics
Series/Article
AN 1010-0027-XL
Age
14+
Number of elements
1000 pcs
Number of whimsies
100 pcs
Assembled size
H: 20.43" (51,9 cm)
W: 14.76" (37,5 cm)
Packaging size
H: 7.87" (20 cm)
W: 6.57" (16,7 cm)
D: 6.57" (16,7 cm)
Packaging weight
1,34 lb (0,61 kg)
Puzzle thickness
0.12″ (0,3 cm)
Assembly time
13h
Artist
Howard Robinson
Type of Cut
Animal
Back side
In conclusion, "Into The Woods" is not just a game; it's a memory in the making, an art piece waiting to adorn your walls, and a testament to unparalleled craftsmanship. Dive in and let the adventure begin!