Experience the Elegance with this Wooden Puzzle
Our Wooden Puzzle unravels the intricacies of a medieval mansion in painstaking detail. Picture a mansion's grandeur during the Victorian era: inside, a lady gracefully rests in her bedroom; nearby, a gentleman is engrossed in a book within the home's library. Meanwhile, friends challenge each other to a game of billiards. Downstairs in the dining room, the table is set for a sumptuous dinner, signaling an evening of camaraderie and laughter.
A Journey Through Time
Featuring a mere 200 pieces, this product is perfect for those wanting a taste of history without a prolonged commitment. Ideal for both adults and children over 10, it offers a glimpse into the life of Victorian elites.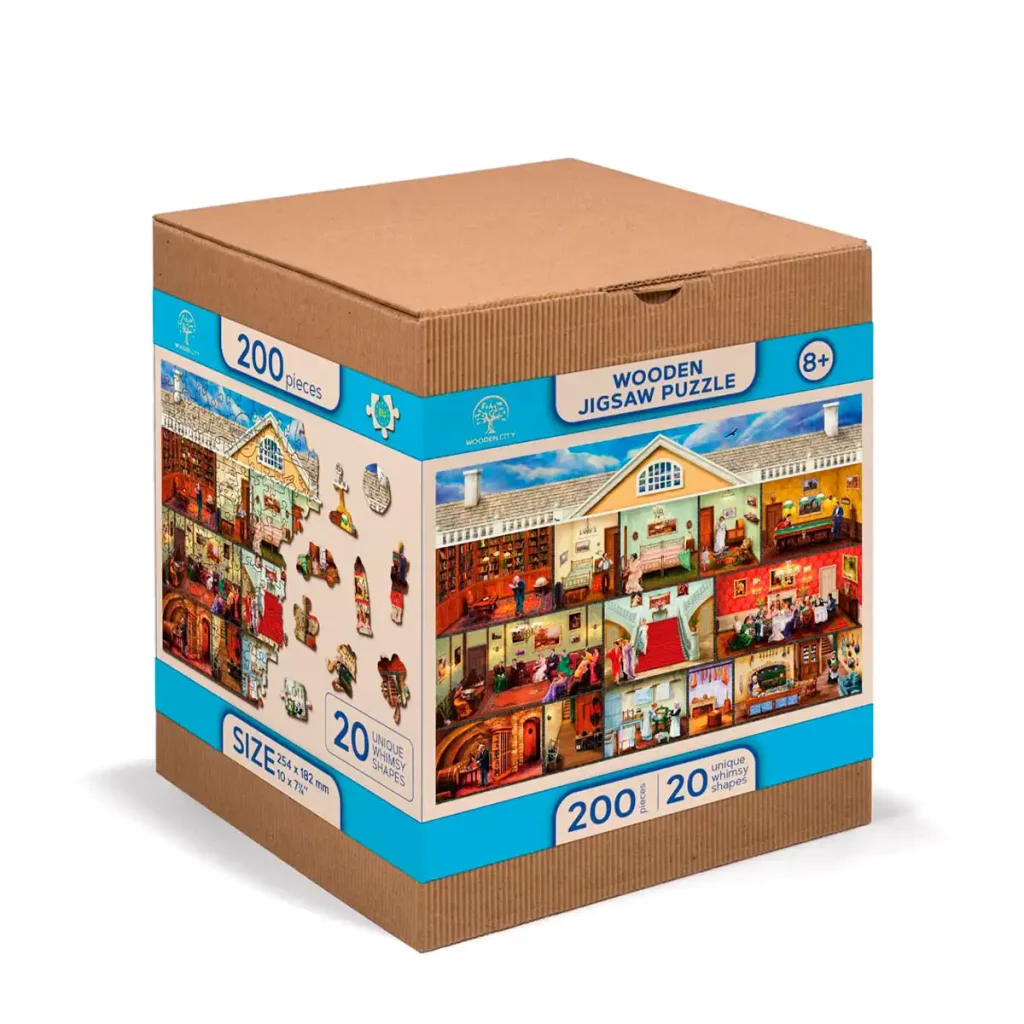 The Perfect Gift
Looking for a present that's both fun and educative? This product captures a historical moment, making it an excellent gift for history buffs, jigsaw enthusiasts, or anyone with a penchant for the Victorian era.
Transform Your Space
Completed, this piece doesn't just have to be stowed away. It serves as an exquisite décor item, reminiscent of a time of elegance, turning any space into a mini art gallery.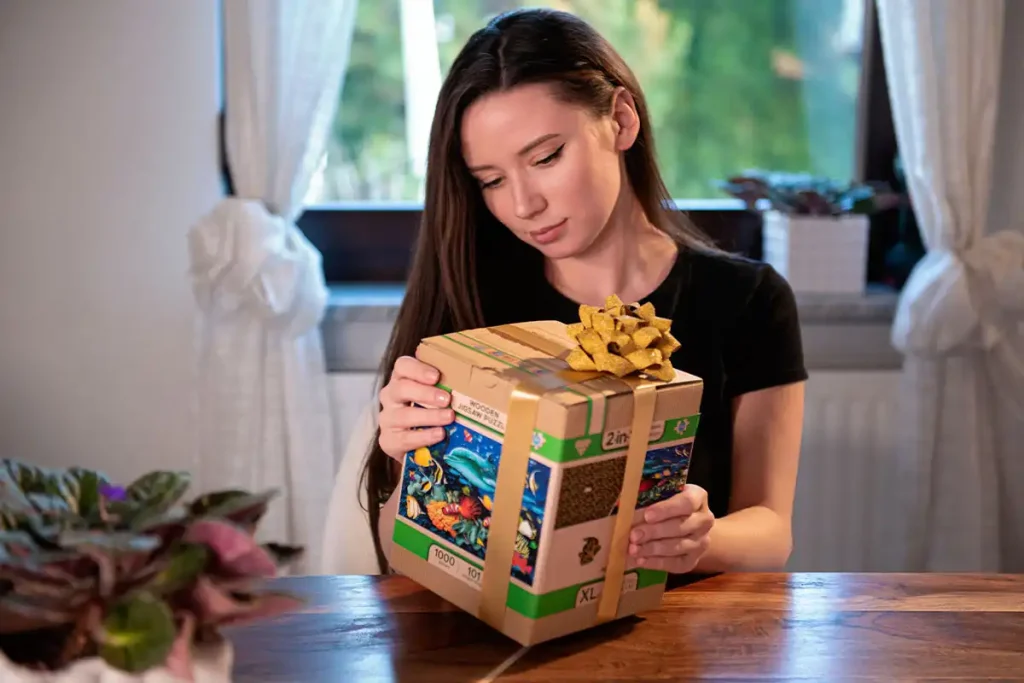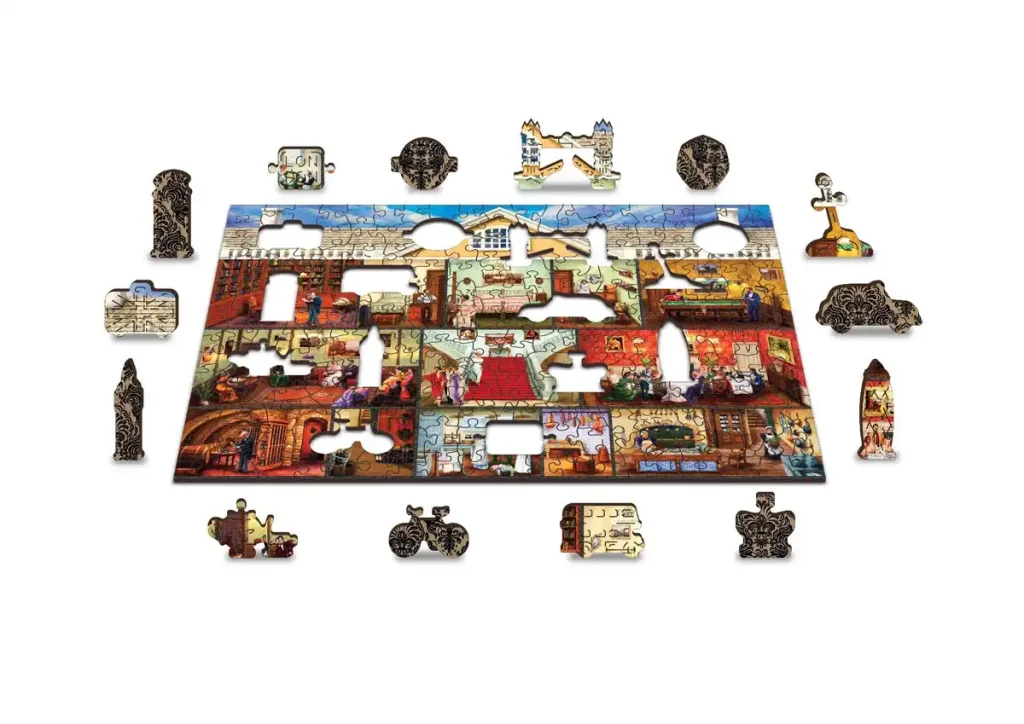 Unique and Detailed
Every piece boasts a distinctive shape, with larger, theme-specific elements such as animals or landmarks making the assembly process even more engaging.
Characteristics
Series/Article
BR W 0052-M
Age
10 +
Number of elements
200 pcs
Number of whimsies
20 pcs
Assembled size
H: 7,16"(18,2cm)
W: 10" (25,4 cm)
Packaging size
H: 5,98" (15,2 cm)
W: 4,92" (12,5 cm)
D: 4,92" (12,5 cm)
Packaging weight
0,66 lb (0,3 kg)
Puzzle thickness
0.12″ (0,3 cm)
Assembly time
3h
Artist
Marcello Corti
Type of Cut
Travel
Back side
Two Sides of Intricacy
These products are not just about the image. Each piece has a pattern on the back, aiding and adding another dimension to the jigsaw-building experience.
In conclusion, the "Victorian Mansion 200" is not merely a game. It's an experience, an immersion into a time of grandeur and elegance. It's a connection with history, a story waiting to be pieced together. Embrace this unique journey and let it find a special place in your heart and home.