Exquisite Craftsmanship of Victorian Street 1000 Wooden Puzzle
The magic of our Victorian Street 1000 lies not just in its vivid colors or captivating imagery. It's truly about the detailed craftsmanship that elevates this from a mere pastime to an exquisite piece of art. Each unique shape and contour of the pieces promises a captivating assembly experience.
Detailed Pieces, Rich Stories
Our attention to detail goes beyond the main image. Each individual segment, carefully carved and shaped, has its distinct identity. Whether it's a piece shaped like a beloved animal or a renowned global landmark, these features, derived from the theme, add layers of intrigue to the assembly process.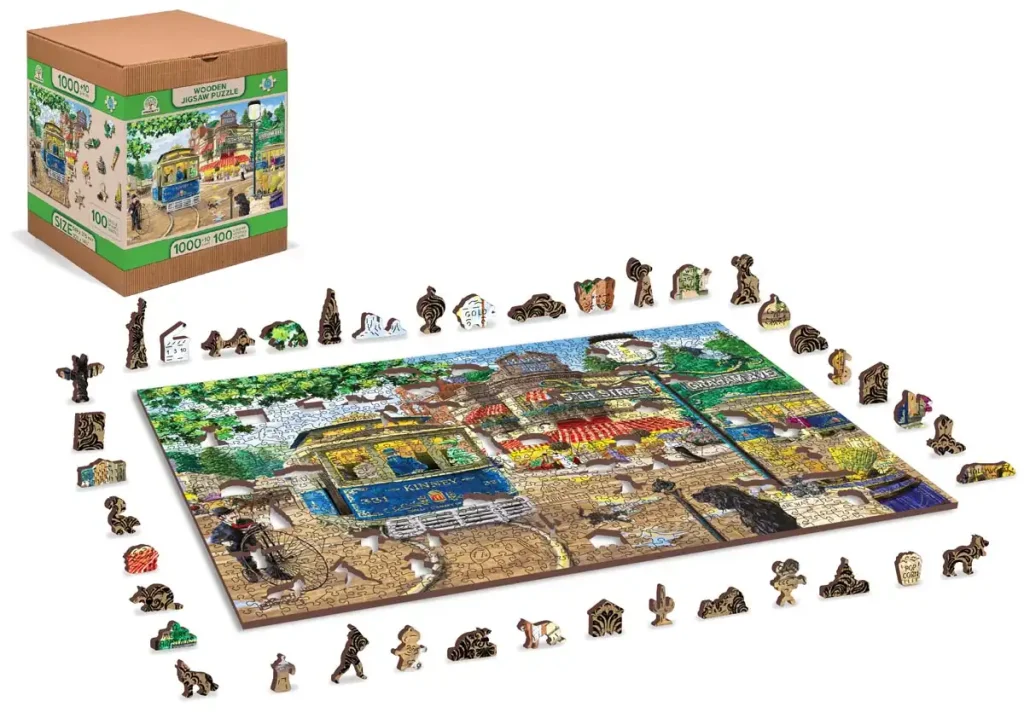 Cherished Moments with Family
Assembling the Victorian Street is not a solitary endeavor; it's a heartwarming journey best taken with loved ones. With every fitting segment, you create shared memories – moments of laughter, joy, and accomplishment.
An Unforgettable Gift
In search of a memorable gift? The Victorian Street 1000 is a masterpiece that speaks volumes of sophistication and thoughtfulness. Its vibrant design, thematic intricacies, and the shared joy of assembly make it a cherished present for any occasion.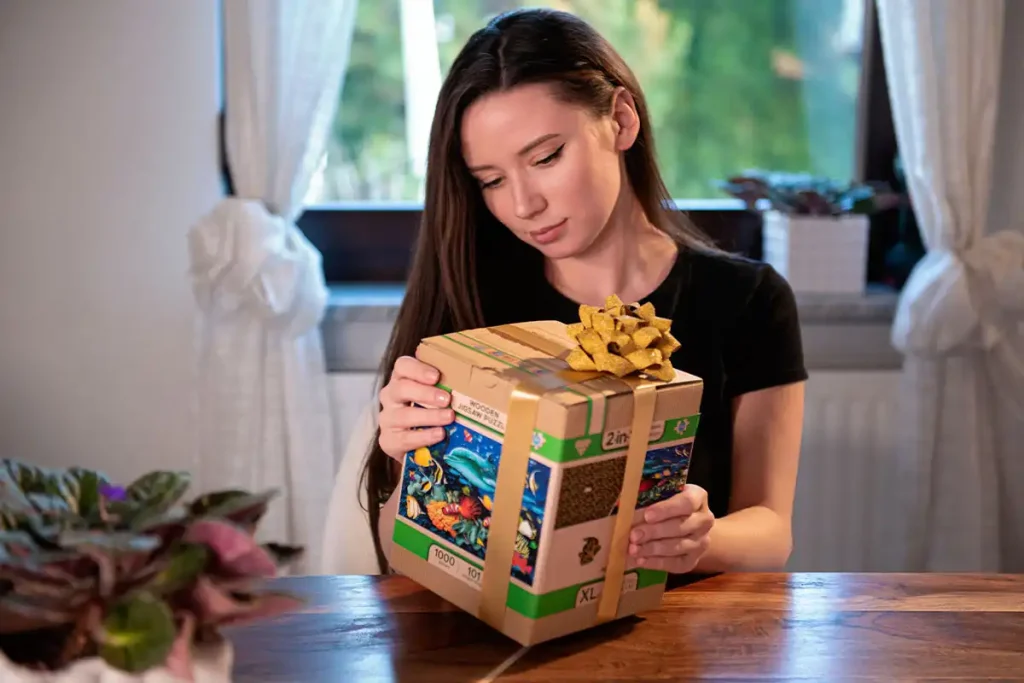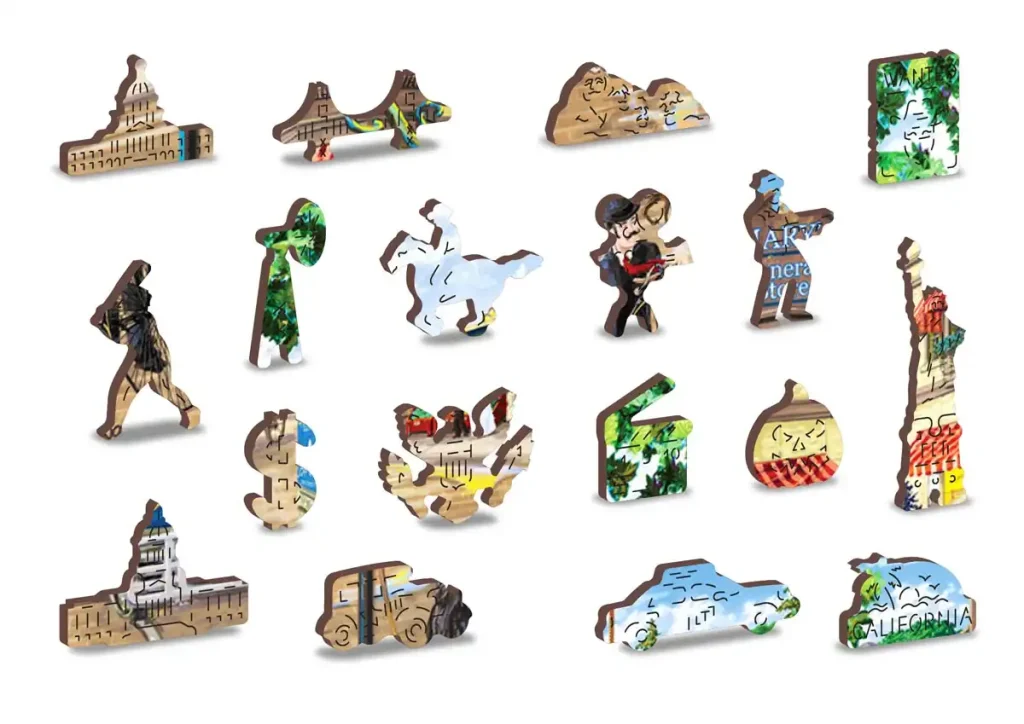 Two Sides to Every Segmen
But there's more than meets the eye. Each segment is crafted with dual designs. On the flip side, a distinct pattern offers a hint, aiding in its placement, adding a subtle touch of guidance while preserving the element of challenge.
A Masterpiece Awaits
Once assembled, the Victorian Street doesn't just remain a memory. It stands as a testament to your efforts, ready to be showcased on your walls, serving as a gorgeous decorative piece and a conversation starter.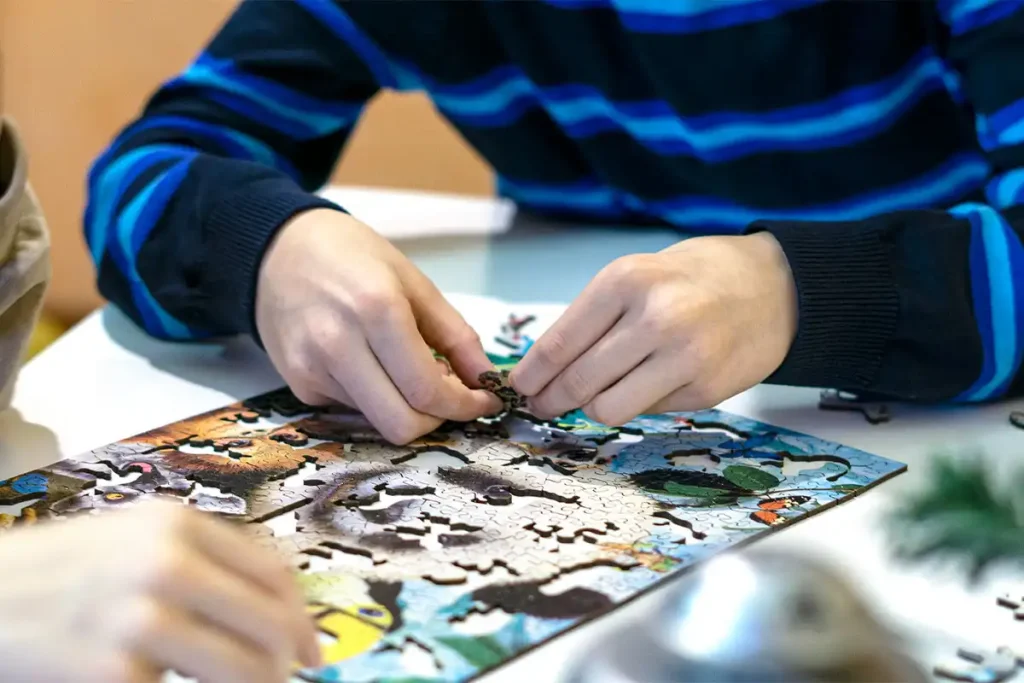 Characteristics
Series/Article
US 0045-XL
Age
14 +
Number of elements
1000 pcs
Number of whimsies
100 pcs
Assembled size
H: 20.43" (51,9 cm)
W: 14.76" (37,5 cm)
Packaging size
H: 7.87" (20 cm)
W: 6.57" (16,7 cm)
D: 6.57" (16,7 cm)
Packaging weight
1,34 lb (0,61 kg)
Puzzle thickness
0.12″ (0,3 cm)
Assembly time
13h
Artist
Joseph Burgess
Type of Cut
USA
Back side
Diverse Themes, Unique Adventures
Our offerings range across varied themes, from wildlife to travel, each bearing signature segments. These unique elements, aligned with the overarching theme, guarantee every assembly experience stands apart.
To conclude, the Victorian Street 1000 transcends the realm of simple pastimes. It represents an intricate journey, a blend of artistry, shared experiences, and timeless beauty, waiting to unfold, piece by piece.