Delight in the Wooden Puzzle Experience
Embrace the charm of the captivating depiction of an Alpaca adorned with a radiant hippie-style rainbow collar. Fashioned to resemble the silhouette of an Alpaca's head, this masterpiece promises both mystery and allure.
Unique Craftsmanship
Every piece of this enchanting set boasts its own distinctive form, each carefully crafted to perfection. Dive deeper, and you will discover larger thematic cuts within, showcasing animals or landmarks depending on its theme. This intricate design intricacy ensures an engaging and delightful assembly process.
Two Sides to Every Story
The marvel doesn't end with the main image. On the reverse of each piece, a subtle pattern awaits discovery. These patterns, while providing hints during the assembly, add an extra layer of fascination to your experience.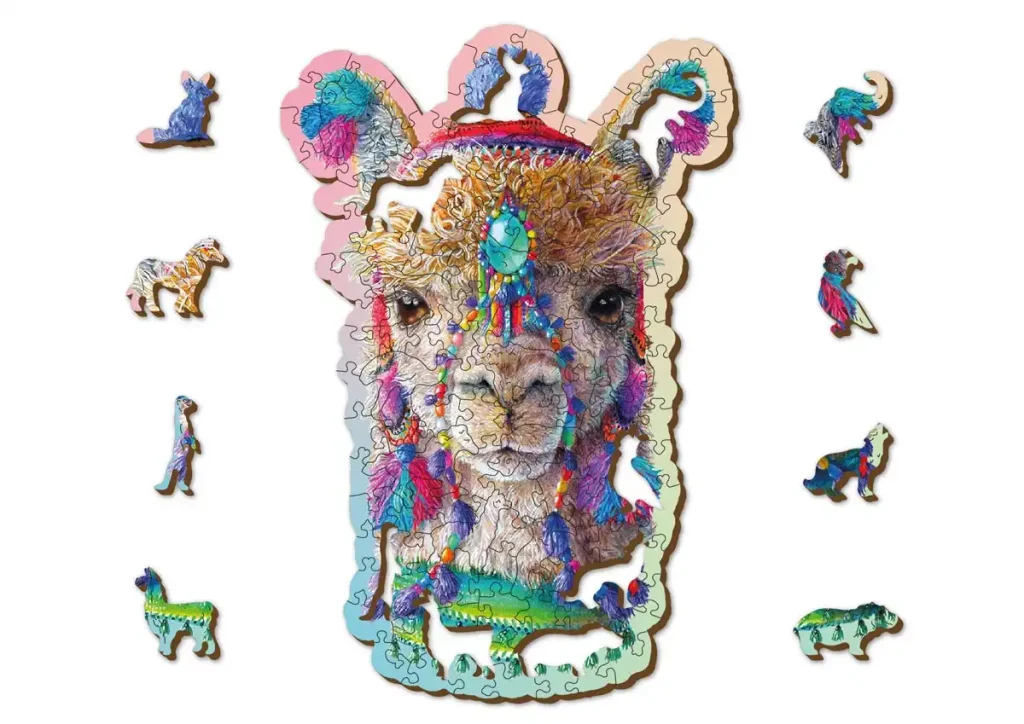 A Gift Beyond Compare
In search of a present that stands out? The Mystic Alpaca serves as an excellent gift choice, blending leisure with cognitive stimulation. Suitable for both children aged 8 and above and adults, it offers a bonding avenue for parents to engage with their children, fostering cherished memories.
Artistic Flair for Any Space
Once assembled, the allure of the Alpaca doesn't need to be hidden away. Proudly display your completed masterpiece on any wall, turning ordinary spaces into breathtaking art galleries.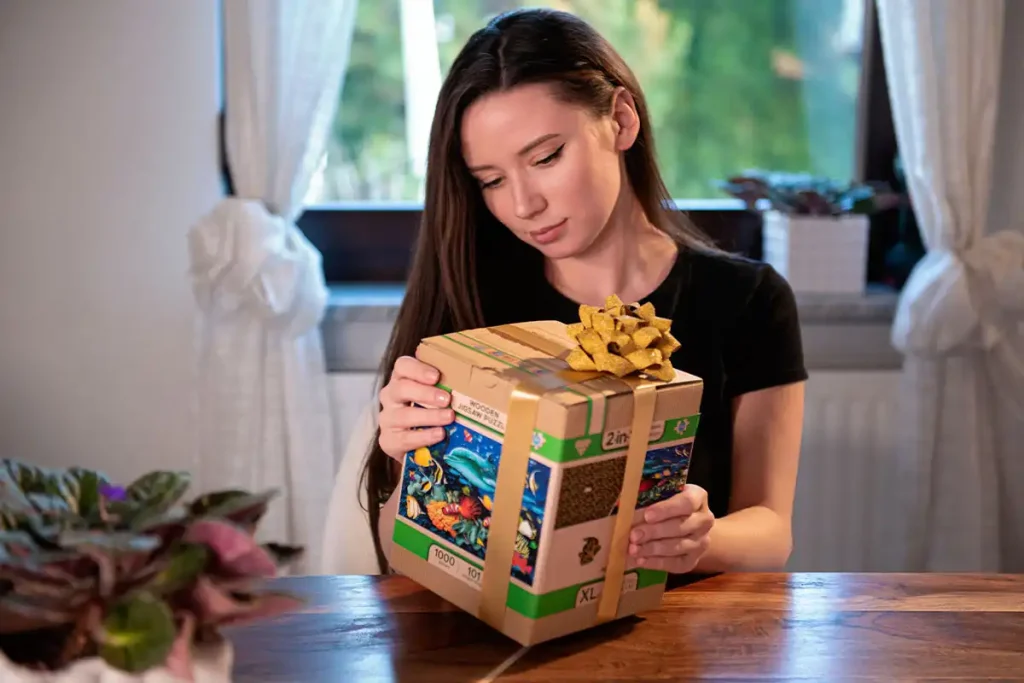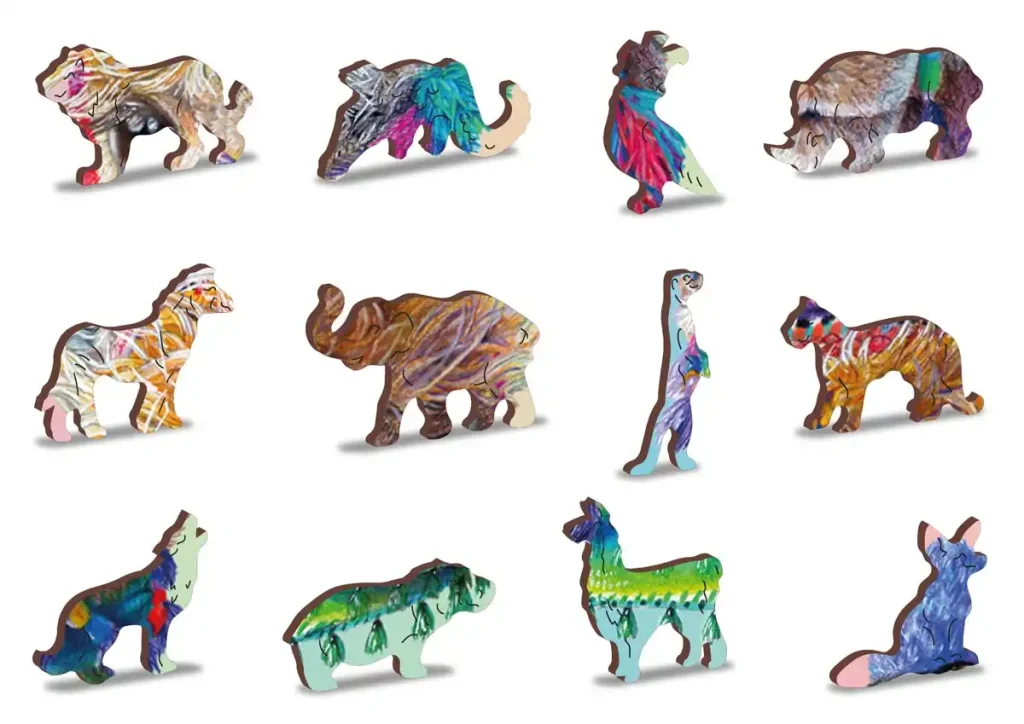 Thematic Adventures Await
Each creation from our collection tells its tale. While the Mystic Alpaca enthralls with its unique animal elements, other sets transport enthusiasts on a journey, presenting them with notable landmarks from diverse nations.
Quality Time with Loved Ones
Dive into the mesmerizing world of assembling this masterpiece. It's not just a pastime but a golden opportunity to bond with family, ensuring hours of collective creativity, problem-solving, and joy.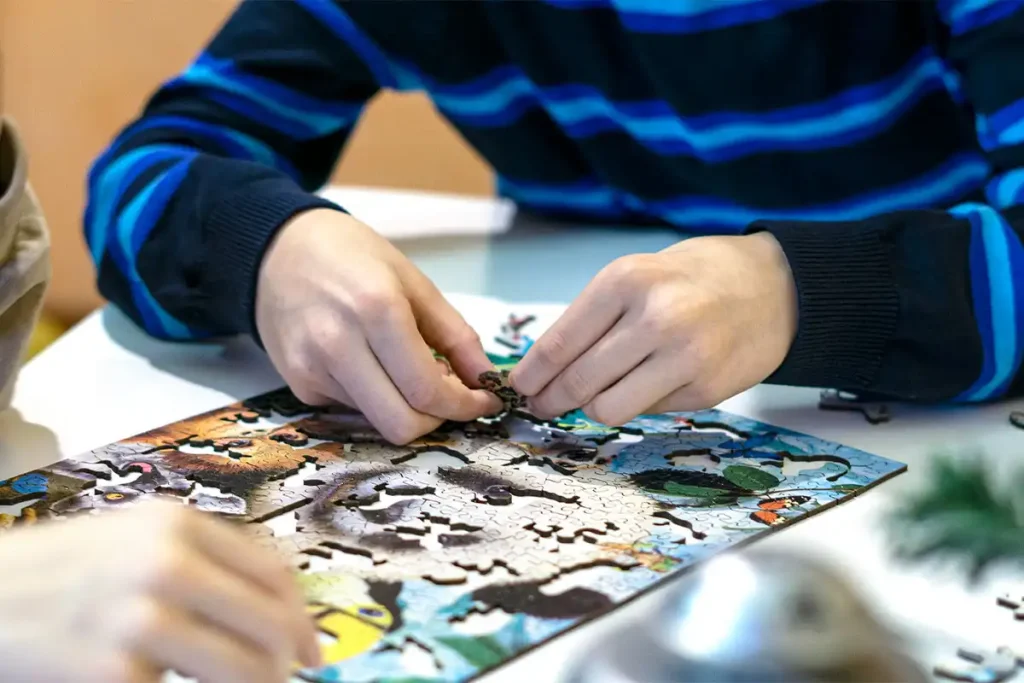 Characteristics
Series/Article
HE 0093-M
Age
8+
Number of elements
130pcs
Number of whimsies
20pcs
Assembled size
H: 10" ( 25,4cm)
W: 7.16"(18,2cm)
Packaging size
H: 5.98" (15,2 cm)
W: 4.92" (12,5 cm)
D: 4.92" (12,5 cm)
Packaging weight
0,51 lb (0,235 kg)
Puzzle thickness
0.12″ (0,3 cm)
Assembly time
2h
Artist
Carrie Edwards
Type of Cut
Animal
Back side
In conclusion
The Mystic Alpaca isn't just another item to assemble. It's an adventure through art and bonding moments, waiting for enthusiasts and families to embark upon. Let it captivate you, challenge you, and eventually find a special place both in your heart and on your wall.