Adventures in Wooden Puzzle Crafting
his wooden puzzle is modeled after a cougar's head, providing an exhilarating experience suitable for both adults and children aged 8 and above. Its brilliant colors and intricate designs lure you into a realm of wonder, creativity, and fun.
The real charm of this assembly challenge lies in its uniquely designed thematic pieces, drawing inspiration from the animal kingdom and iconic landmarks. These singular shapes elevate the overall puzzle-solving journey, imbuing it with an extra sense of anticipation and delight.
A Memorable Offering
This exceptional creation serves as more than just a form of entertainment; it is a perfect gift for various occasions. Whether you're marking a birthday, a significant milestone, or just wish to uplift someone's spirit, this artistic assemblage provides the ideal medium for your sentiments.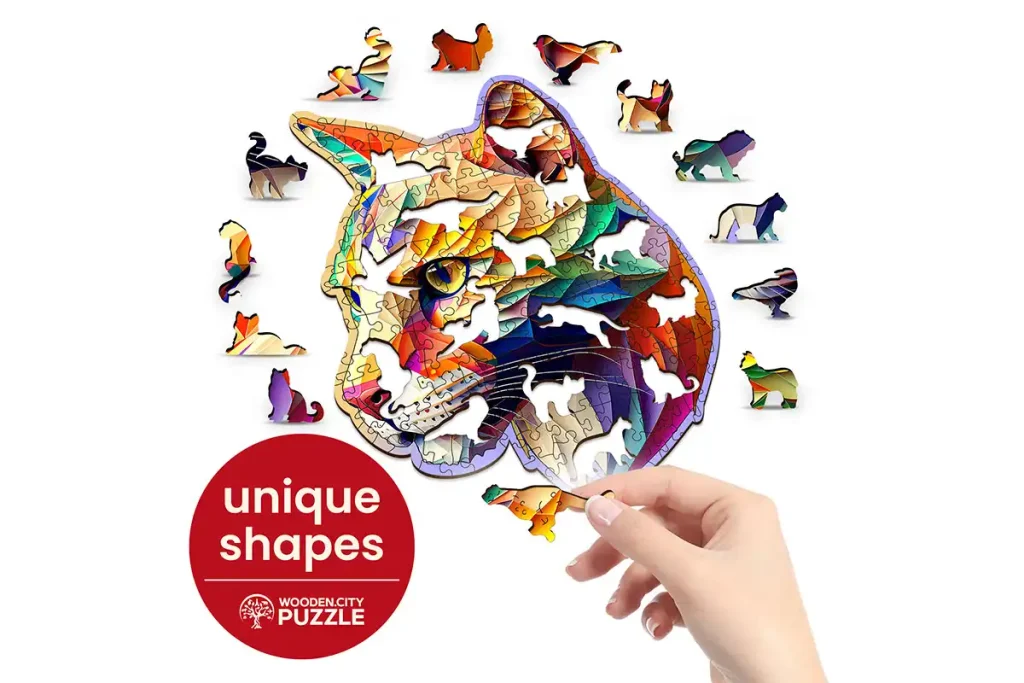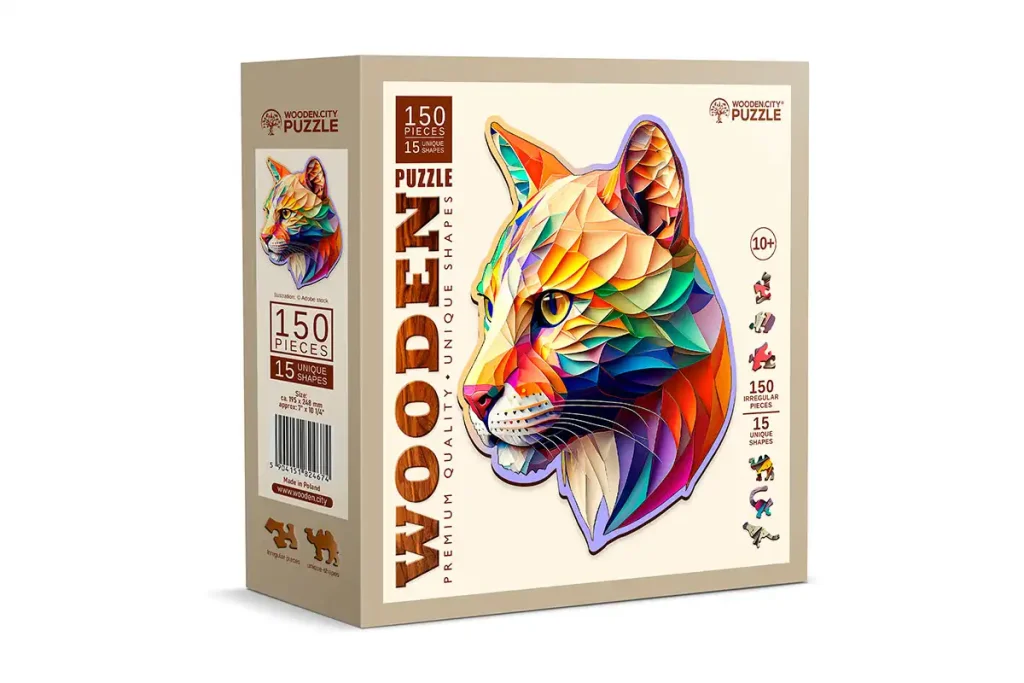 Decor made by your own hands
Upon completion, the assembled work transcends its initial purpose to become a breathtaking piece of wall art. Display it to honor your achievement and to infuse your living quarters with an explosion of color, vibrancy, and creativity.
Artistic Enrichment
Beyond its initial purpose, this intriguing assemblage serves as a spectacular embellishment for your home. By hanging it on your wall, you not only celebrate your ingenuity but also add a visually arresting centerpiece that will engross your visitors.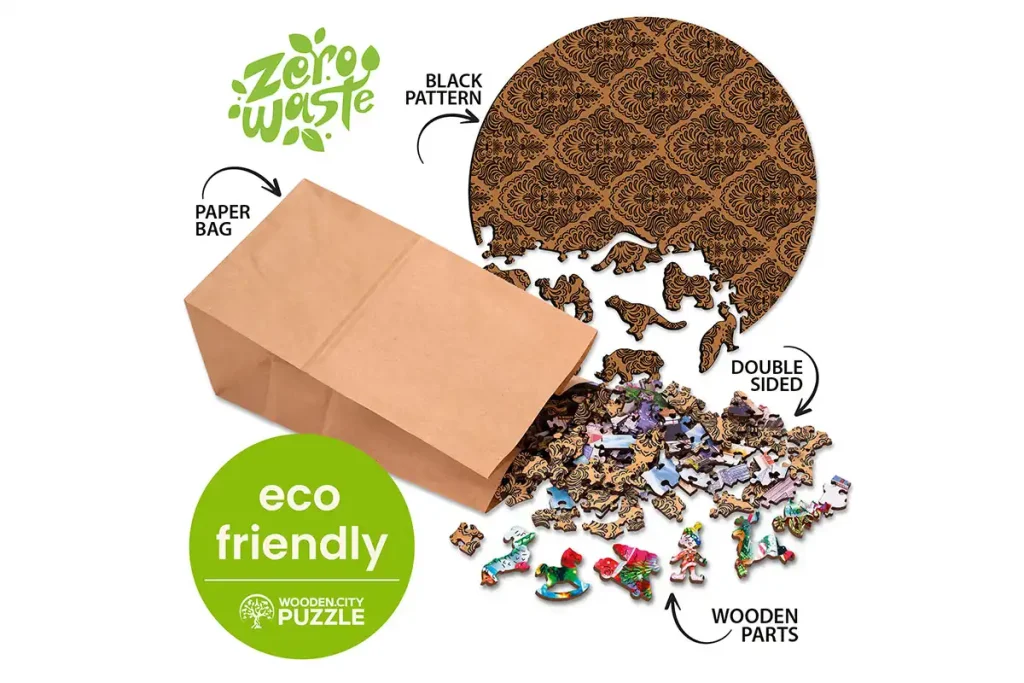 Characteristics
Series/Article
HE 0178-M
Age
8+
Number of elements
150 pcs
Number of whimsies
15 pcs
Assembled size
H: 9.75'' (24,8 cm)
W: 7.75'' (19, 5 cm)
Packaging size
H: 7.8'' (20 cm)
W: 7.8'' (20 cm)
D: 2.24'' ( 5,7 cm)
Packaging weight
0,66 lb (0,3 kg)
Puzzle thickness
0,12" (3 mm)
Assembly time
2.5h
Artist
Adobe Stock
Type of Cut
Animal
In conclusion, this striking work offers a multi-dimensional experience: an avenue for familial bonding, a catalyst for unlocking creativity, and an art piece that enlivens your environment. It's an ensemble of challenge, achievement, and aesthetic delight, all bundled into one mesmerizing package. Place your order today to initiate an unforgettable journey of assembly and discovery, culminating in a visual feast that graces your home.
So why wait? Dive into this kaleidoscope of colors, shapes, and textures. This work of art awaits your touch to become a living tapestry of skill, patience, and artistry. By taking on this challenge, you're not just solving a puzzle; you're embarking on an adventure that stimulates the mind, soothes the soul, and elevates the aesthetic appeal of your surroundings.