Embrace the Magic of Farm Kindergarten Wooden Puzzle
The Wooden Puzzle beckons, offering an intricate canvas featuring an adorable collection of animals capturing a selfie moment on a vibrant flower meadow. Picture Animals in a delightful ensemble. Fluttering around them are chirpy sparrows and delicate butterflies, adding a touch of whimsy to the scene.
For Both Young Minds and Mature Souls
Ideal for both adults and children above the age of 10, this intricate masterpiece promises hours of engaging fun. It's a wonderful blend of art, challenge, and memory-making.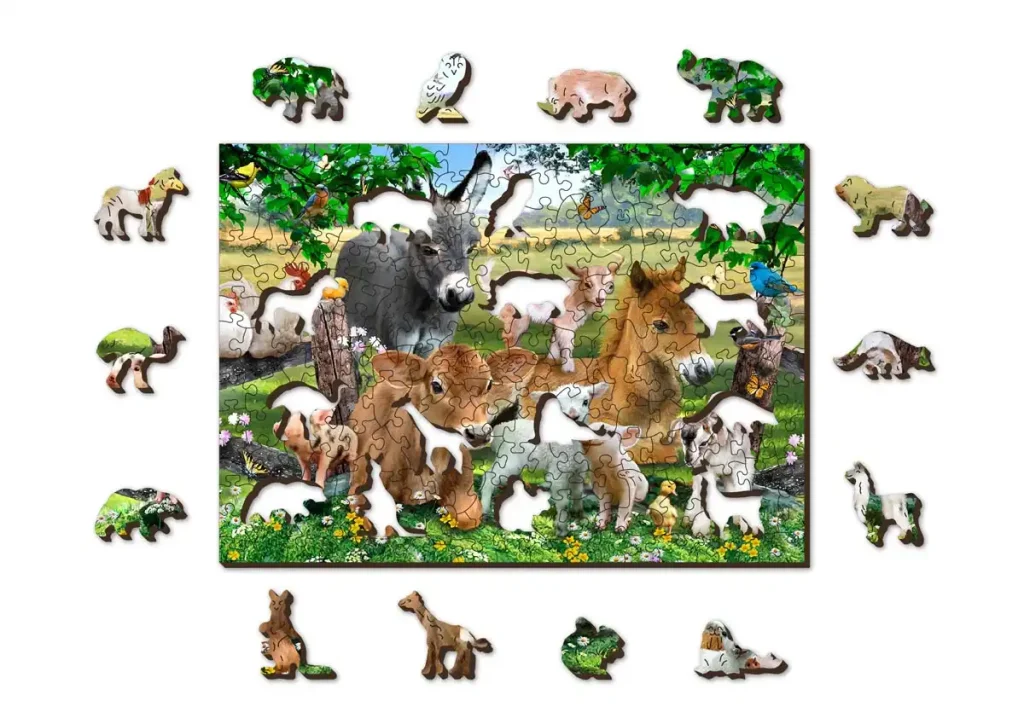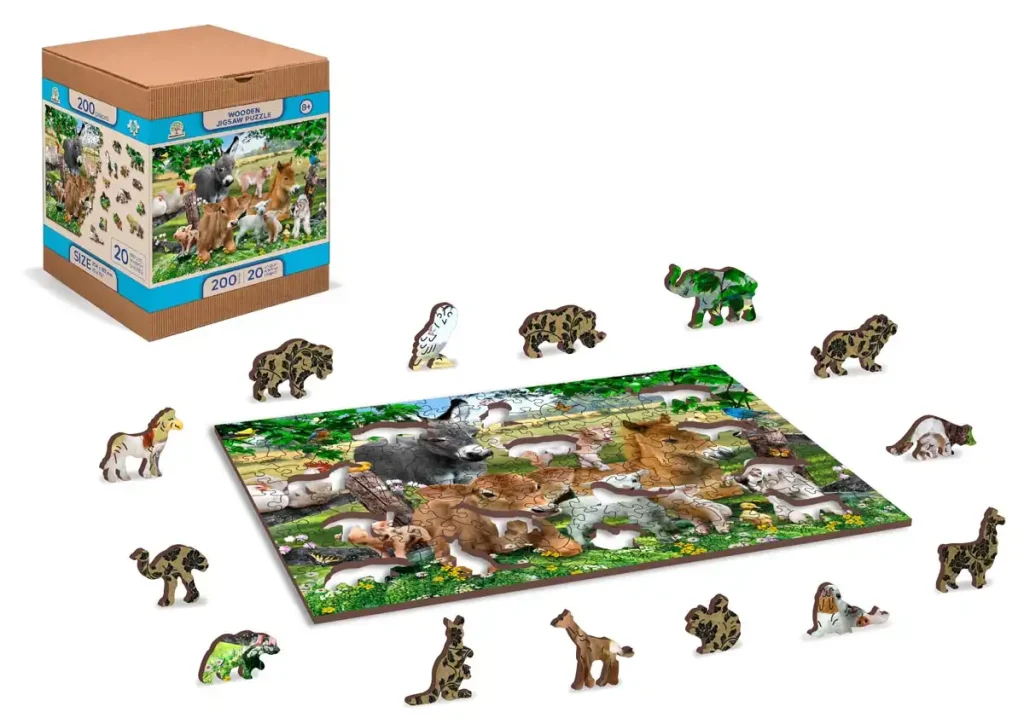 Distinctive Elements in Each Piece
Each segment is thoughtfully crafted with a unique shape, ensuring that no two are identical. Further enhancing the assembly experience are the large thematic elements. Animal-themed sets proudly display unique animal shapes, while travel-themed ones boast distinctive landmarks, adding a layer of intrigue and fascination.
An Ideal Gift for Many Occasions
Seeking a meaningful gift? Look no further. This depiction of jovial farm animals in a picturesque setting is more than just a gift; it's an invitation to hours of bonding, laughter, and shared accomplishment.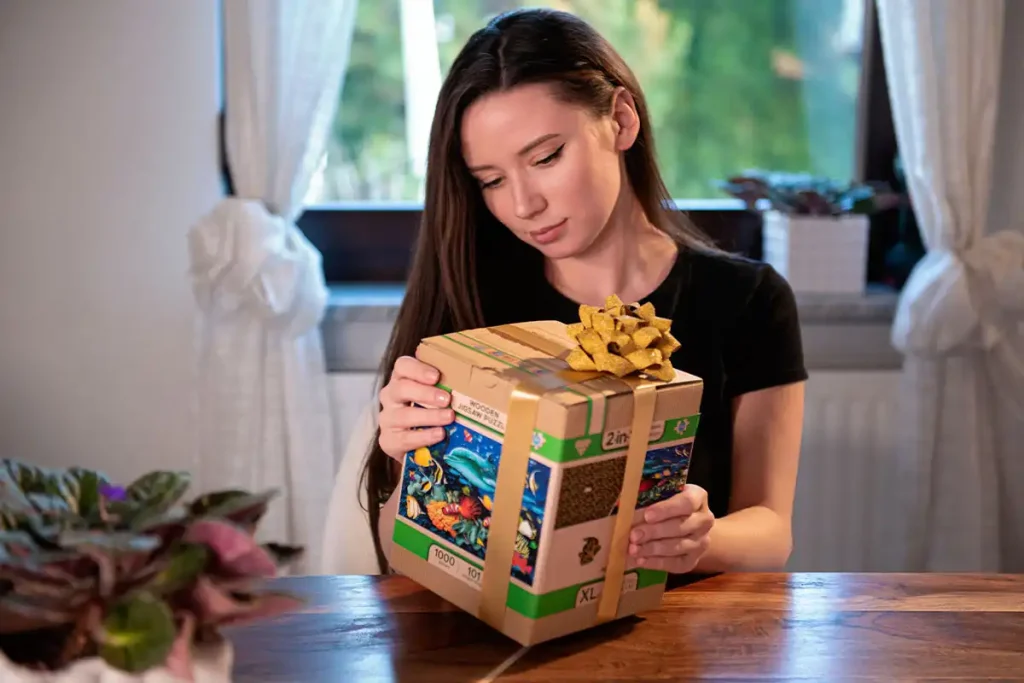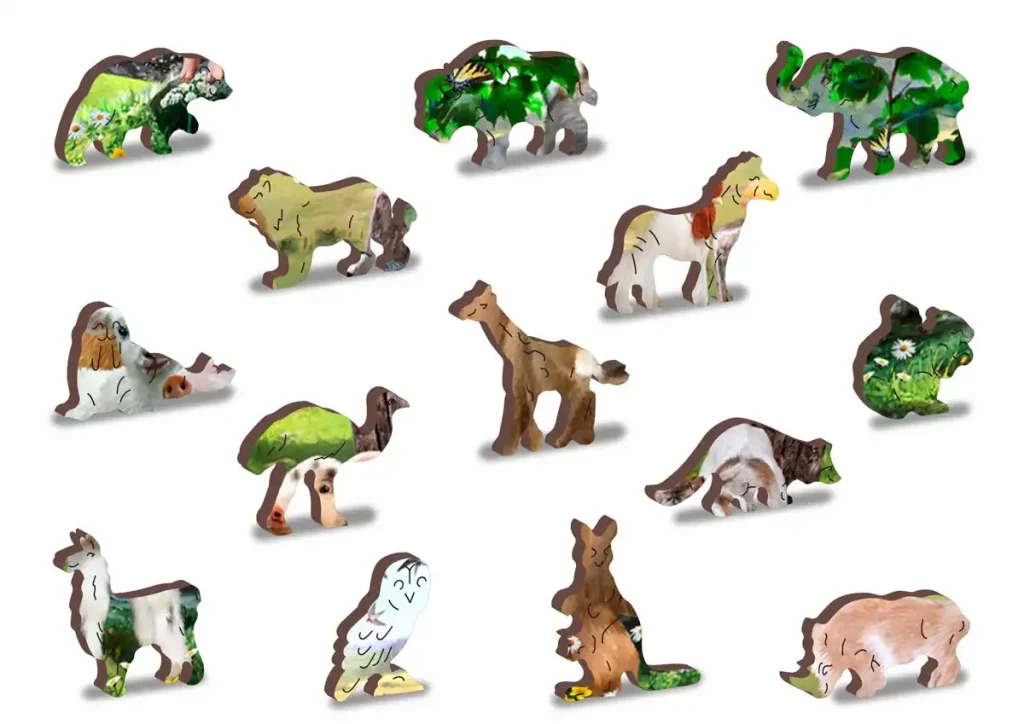 Dual-Sided Artistry
Each piece of the set is double-sided. On its reverse, discover intricate patterns that assist and challenge the assembler, making the process even more rewarding and engaging.
Memories Made Together
The process of piecing together this magnificent picture is a splendid way to spend quality time with loved ones. It's not merely about finding the right piece but cherishing the stories, laughter, and moments that come with it.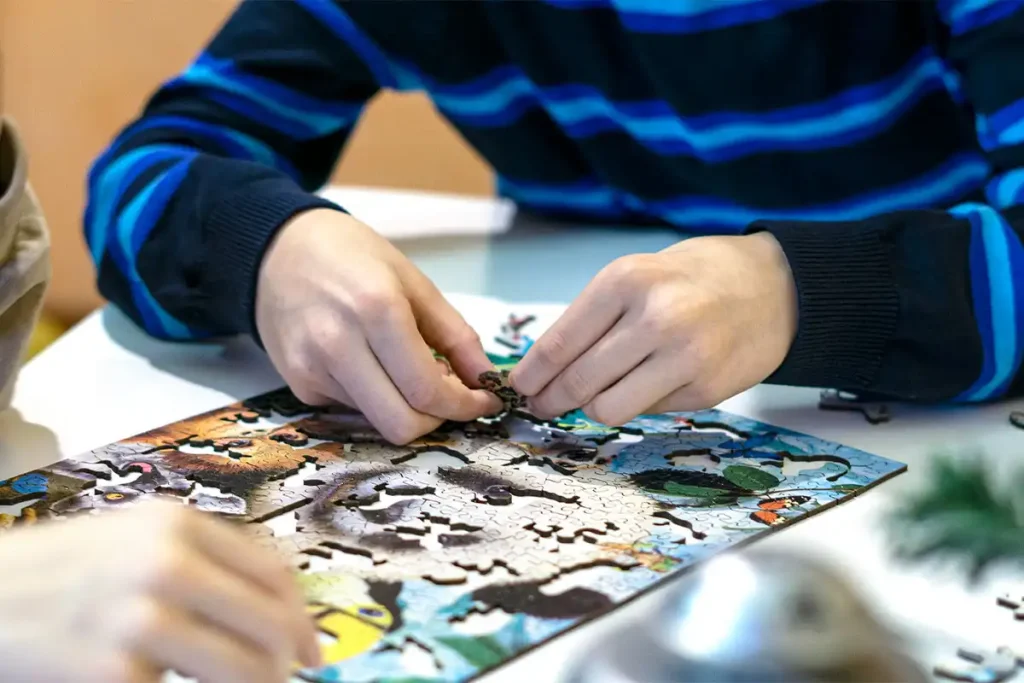 From Assembly to Display
Once your assembly masterpiece is complete, its allure doesn't end. It seamlessly transforms into a captivating piece of wall decor, standing as a testament to your dedication and the inherent beauty of the depicted farm-life.
Characteristics
Series/Article
AN 200-0012-M
Age
10+
Number of elements.
200pcs
Number of whimsies
20pcs
Assembled size
H: 7,16"(18,2cm)
W: 10" (25,4 cm)
Packaging size
H: 5,98" (15,2 cm)
W: 4,92" (12,5 cm)
D: 4,92" (12,5 cm)
Packaging weight
0,66 lb (0,3 kg)
Puzzle thickness:
0,12" (3 mm)
Assembly time
3h
Artist
Howard Robinson
Type of Cut
Animal
Back side
In conclusion, meticulously crafted in Poland and embodying European finesse, this product is more than a mere activity; it's an artful journey. Dive into the heartwarming world of Farm Kindergarten, celebrate the beauty of nature, and create cherished memories with every piece you fit. An experience that stays, long after the final piece finds its place.