Embrace the Sky: The Art and Craftsmanship of the Bright Eagle 250 Wooden Puzzle
Step into the realm of the Bright Eagle 250 Wooden Puzzle. Tailored for both adults and children aged 10 and above, this exceptional jigsaw set unfolds as a magnificent rainbow eagle, soaring through the sky.
Visual Allure
Marvel at the luscious, vibrant colors that each individual piece brings. Carefully selected, the colors not only enchant the eye but also add a layer of complexity and beauty to your assembling experience.
Elements of Surprise
Every piece you pick up has its own unique shape. Larger, thematic elements related to animals or landmarks also appear, transforming the assembly process into an extraordinary adventure.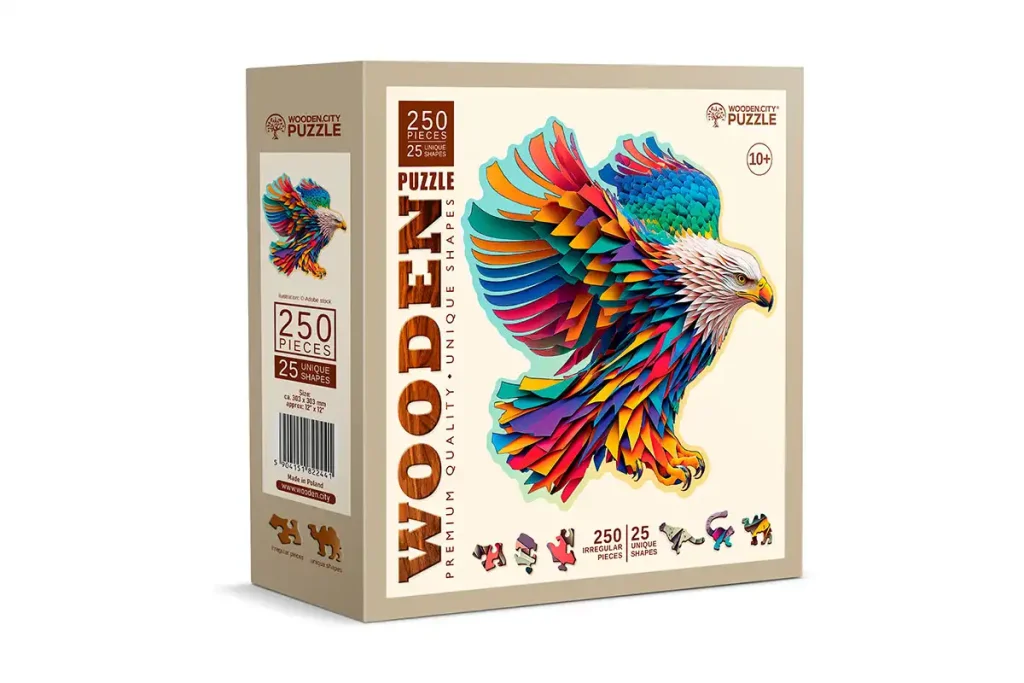 Gift of Experience
If you're searching for a gift that transcends the ordinary, you've found it. Perfect for birthdays, anniversaries, or simply to make someone feel special, this set offers an engaging and fulfilling experience.
Quality Family Time
Piecing together this work of art offers an unparalleled family bonding experience. It's more than just a leisurely activity; it's an exercise in teamwork, problem-solving, and relationship-building.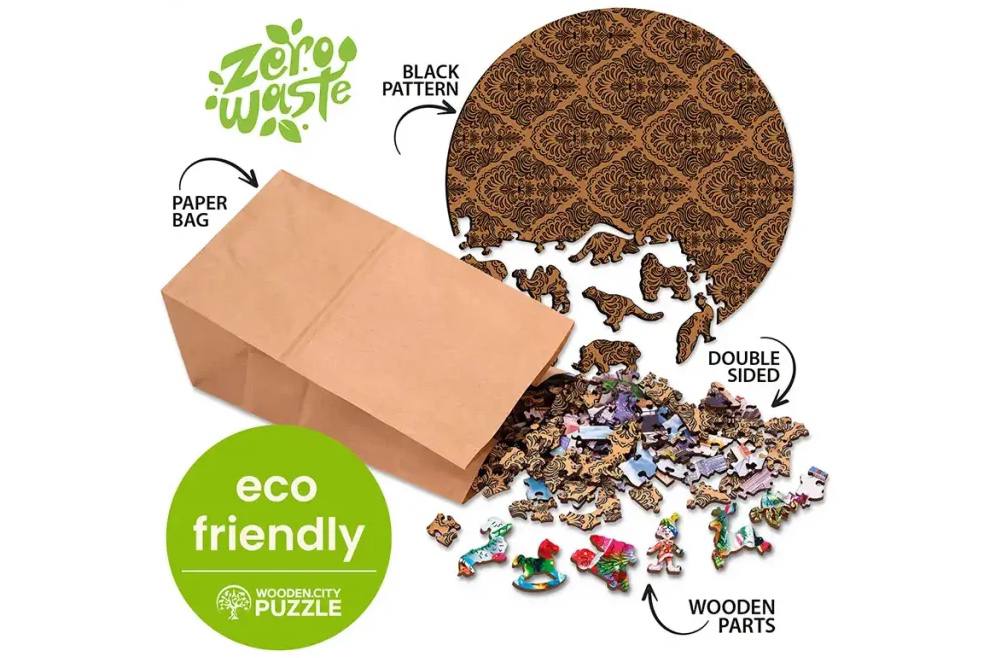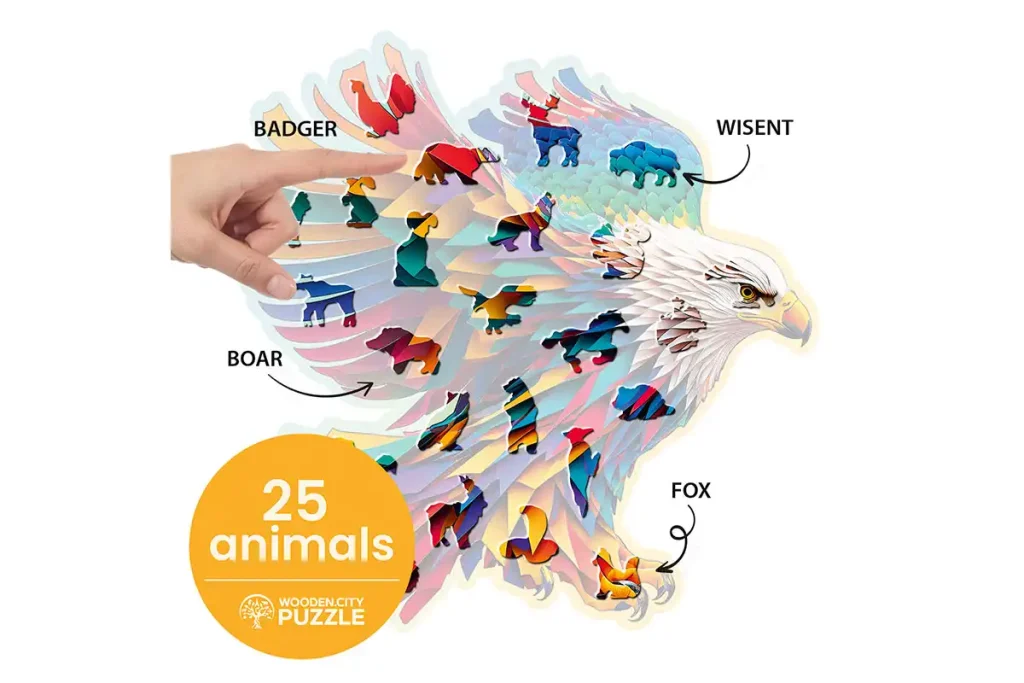 Double-sided Intrigue
Beyond the obvious beauty of the rainbow eagle, each piece offers a secondary pattern on its flip side. This provides an optional, yet intriguing, guide for those seeking a slightly less challenging experience.
Theme-Specific Cuts
The design considerations extend to the thematic cuts of each piece. Depending on the overarching theme of the set—be it animals or landmarks—you'll encounter specialized pieces that add depth and educational value.
Characteristics
Series/Article
HE 0165-L
Age
10+
Number of elements
250 pcs
Number of whimsies
25 pcs
Assembled size
H: 12'' ( 30,3 cm)
W: 12'' ( 30,3 cm)
Packaging size
H: 7.8'' (20 cm)
W: 7.8'' (20 cm)
D: 2.24'' ( 5,7 cm)
Packaging weight
0,88lb (0,4 kg)
Puzzle thickness
0,12" (3 mm)
Assembly time
4h
Artist
Adobe Stock
Type of Cut
Animal
A Permanent Keepsake
Upon completion, your handiwork can transition from tabletop to wall, serving as a permanent reminder of your skill, patience, and aesthetic appreciation.
In conclusion, the Bright Eagle 250 transcends traditional jigsaw activities. With its radiant color palette, unique pieces, and dual-sided options, it provides a meaningful and enriching way to spend time with loved ones. Beyond mere pastime, it stands as a testament to art, skill, and the profound joys of focused attention.