Unlock the Secrets of the Horse & Eagle 250 Wooden Puzzle
Immerse yourself in the enchanting world of the Horse & Eagle 250 Wooden Puzzle. Crafted for both adults and children above the age of 10, the set is a feast for the eyes with its rich color palette and unique design elements.
Artistry in Detail
Lose yourself in the vivid hues and intricate details that make up this 250-piece marvel. From the flowing mane of the horse to the knight's intricate armor, every component has been masterfully crafted to transport you into a realm of chivalry and natural splendor.
One of a Kind Components
Each element in this 250-piece set is unique in shape, adding a layer of complexity and intrigue to the assembly process. The set includes large, thematic pieces—be they animals or landmarks—which enrich the assembly experience.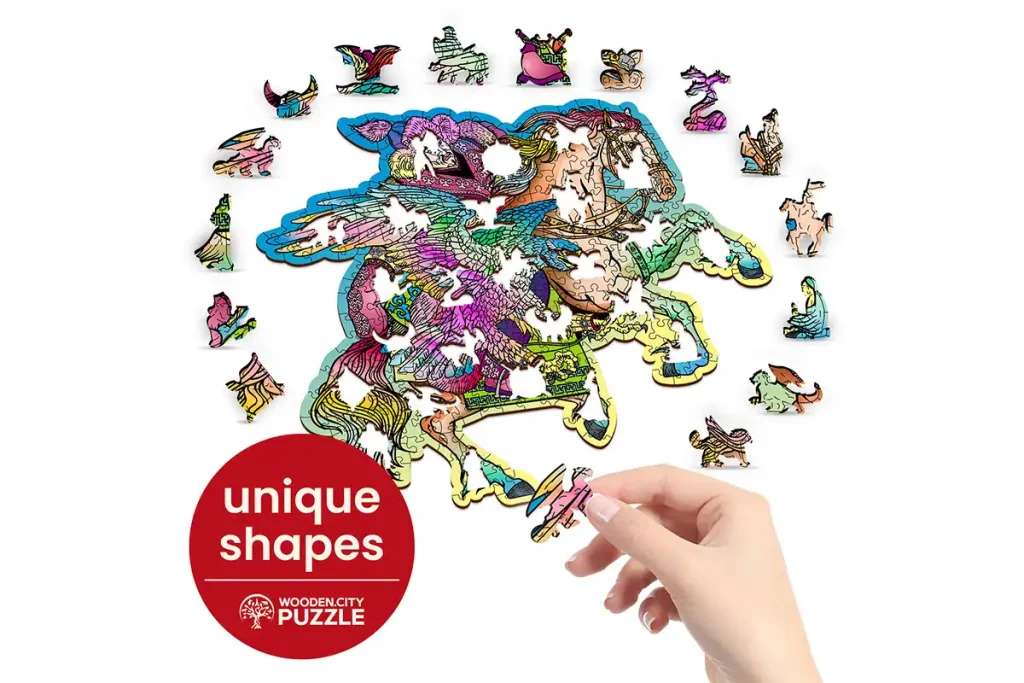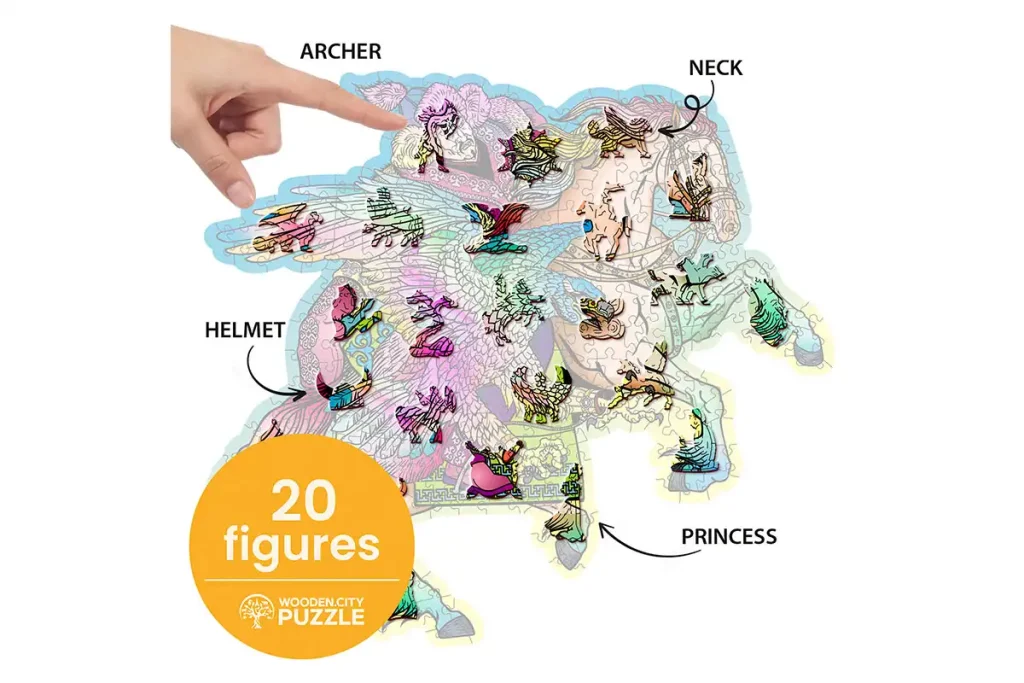 A Family Affair
Spending time on this project offers a rewarding way to bond with your family. The challenge invites both individual concentration and group problem-solving, making it a fulfilling experience whether you're tackling it alone or with loved ones.
Gift of a Lifetime
Searching for a gift that stands out from the crowd? This intricate 250-piece artwork is an exceptional choice for birthdays, anniversaries, or other special occasions.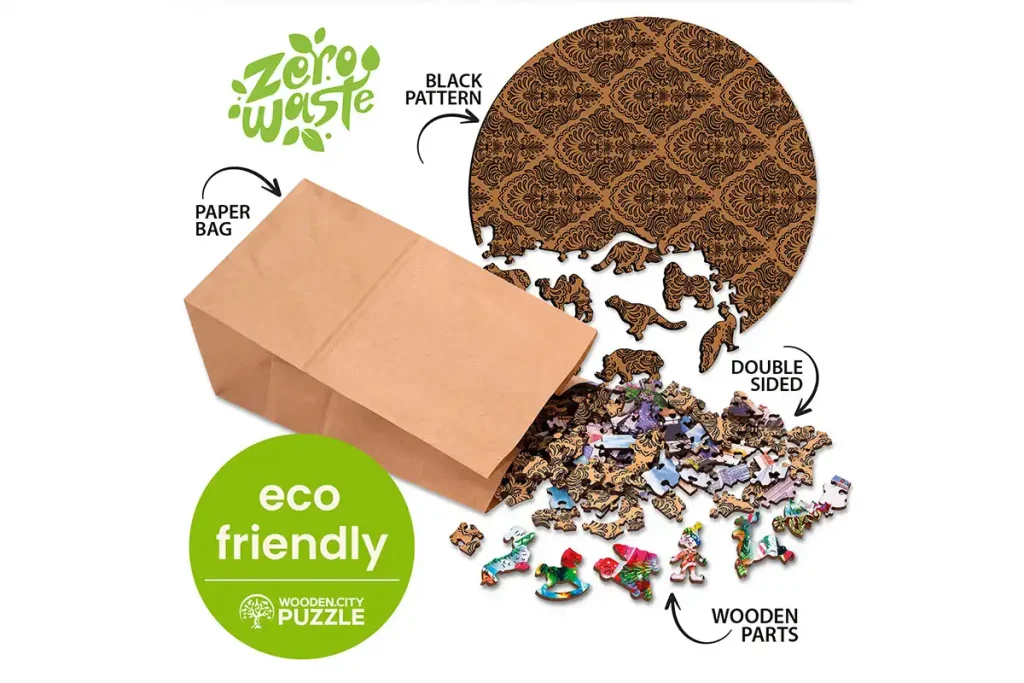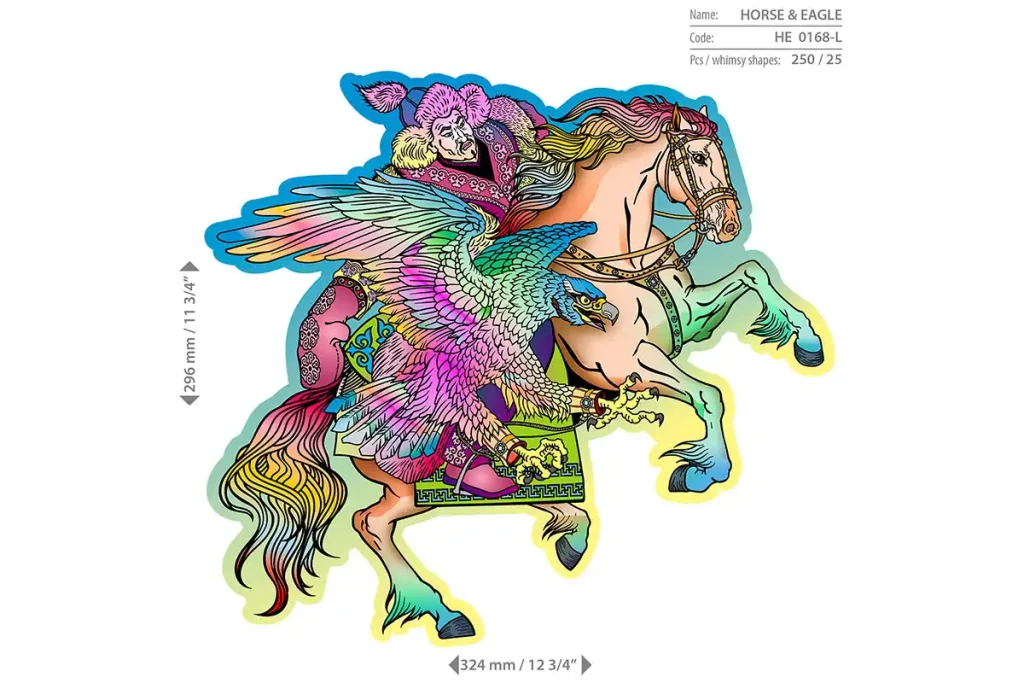 Additional Complexity
What sets this 250-piece set apart is the unique design on the reverse side of each piece, adding another layer of challenge to the assembly process and making each piece doubly intriguing.
More Than Just a Pastime
Once you've put together all 250 pieces, you're left with more than just a completed project. The vibrant colors and thematic richness make it an ideal wall decoration, enhancing any living space with its aesthetic appeal.
Themes Brought to Life
Each set is crafted with a specific theme in mind. Expect animal-shaped pieces in a set focused on fauna, or iconic landmarks in a travel-oriented set, adding an extra layer of engagement to the assembly process.
Characteristics
Series/Article
HE 0168-L
Age
10+
Number of elements.
250 pcs
Number of whimsies
25 pcs
Assembled size
W: 12,75'' (32,4 cm)
H: 11,75'' ( 29,6 cm)
Packaging size
H: 7.8'' (20 cm)
W: 7.8'' (20 cm)
D: 2.24'' ( 5,7 cm)
Packaging weight
0,88lb (0,4 kg)
Puzzle thickness:
0,12" (3 mm)
Assembly time
4h
Artist
Adobe Stock
Type of Cut
Animal
In conclusion, the Horse & Eagle 250 offers a uniquely challenging and visually captivating experience. It's not just an activity but an opportunity for meaningful family bonding and, ultimately, a work of art that could grace your walls. Whether you're assembling it by yourself or sharing the experience with loved ones, this 250-piece set is sure to captivate and impress.