A Unique Experience with Every Wooden Puzzle
Embarking on this Wooden Puzzle will take you to a lighthearted scene of horses taking a 'SELPHIE.' Their tongue-out smiles, paired with birds gracefully flying in the backdrop, sets a cheerful tone. Dive into this vibrant masterpiece and let its rich, colorful shades uplift your spirits.
A Playful Scene to Captivate All
Children, and adults alike will find themselves immersed in this playful universe. As horses smile and flaunt their goofy side, a flock of birds provides a serene balance, making it suitable for both young enthusiasts over 10 years and adults.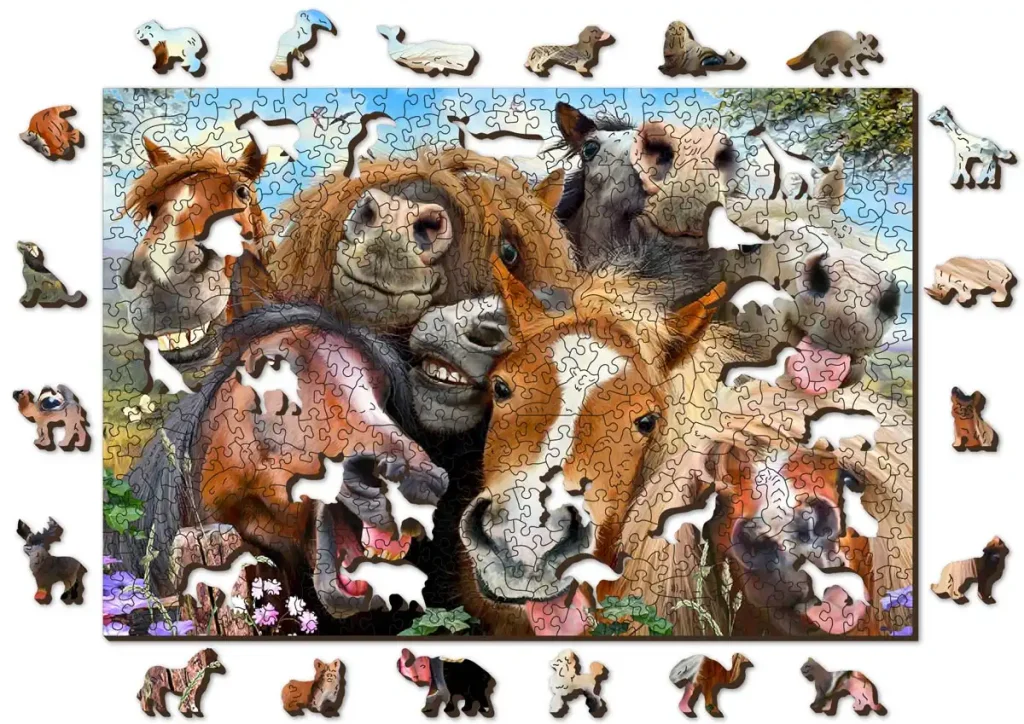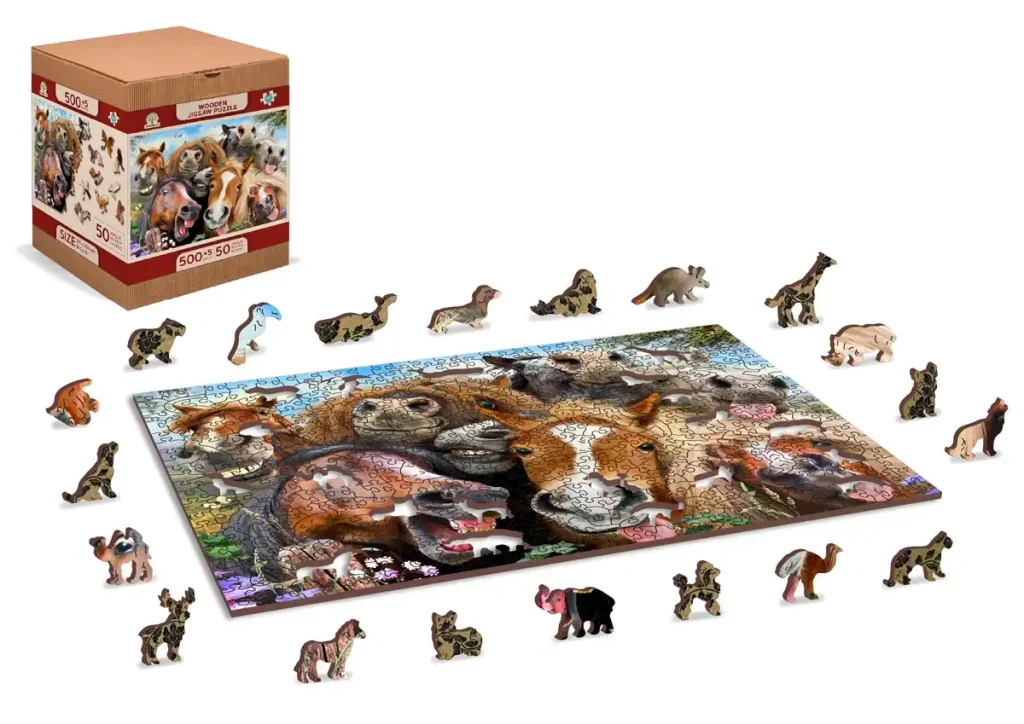 Distinctive Elements in Every Piece
Each puzzle element boasts its own unique shape, a testament to meticulous craftsmanship. Be ready to discover large, thematic pieces shaped after animals or landmarks, depending on the puzzle theme, making the assembly process ever more intriguing.
The Perfect Gift for Any Occasion
Looking for a memorable gift? This intricate depiction from Poland serves as an ideal choice. It promises not just hours of fun but also an opportunity for families to bond, making memories together.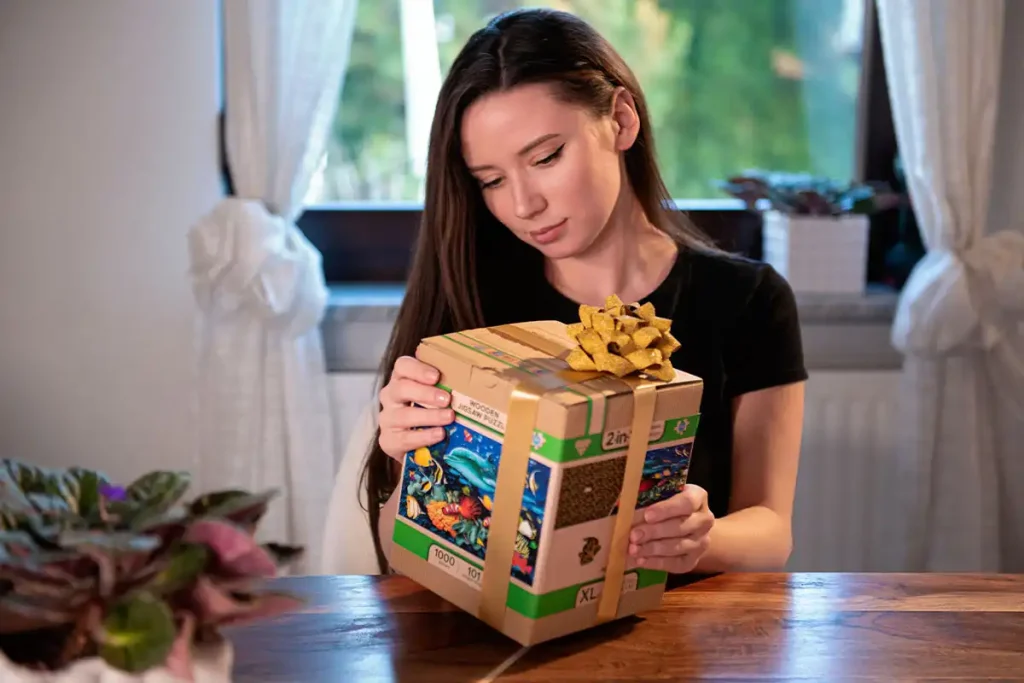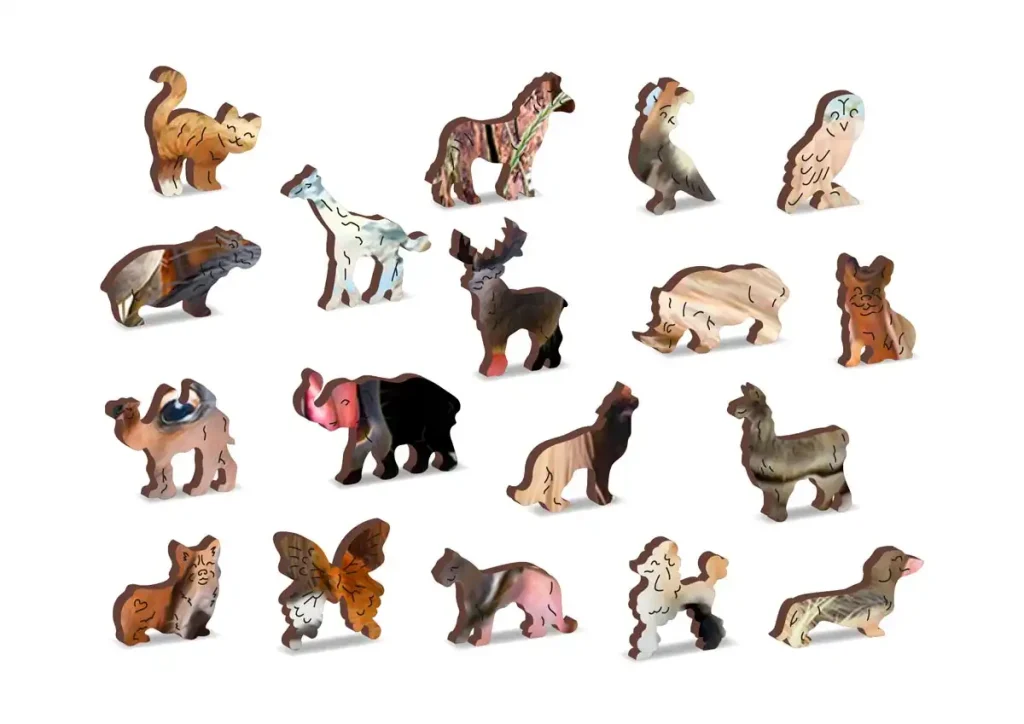 A Double-Sided Delight
The fun doesn't end with just one side. Each piece carries a distinct pattern on its flip side, aiding you during those challenging moments of assembly, ensuring that you're always engaged and entertained.
A Marvelous Decor Addition
Once assembled, this masterpiece isn't confined to its box. It transforms into a captivating decor piece, ready to adorn your walls, adding a touch of European charm to your living space.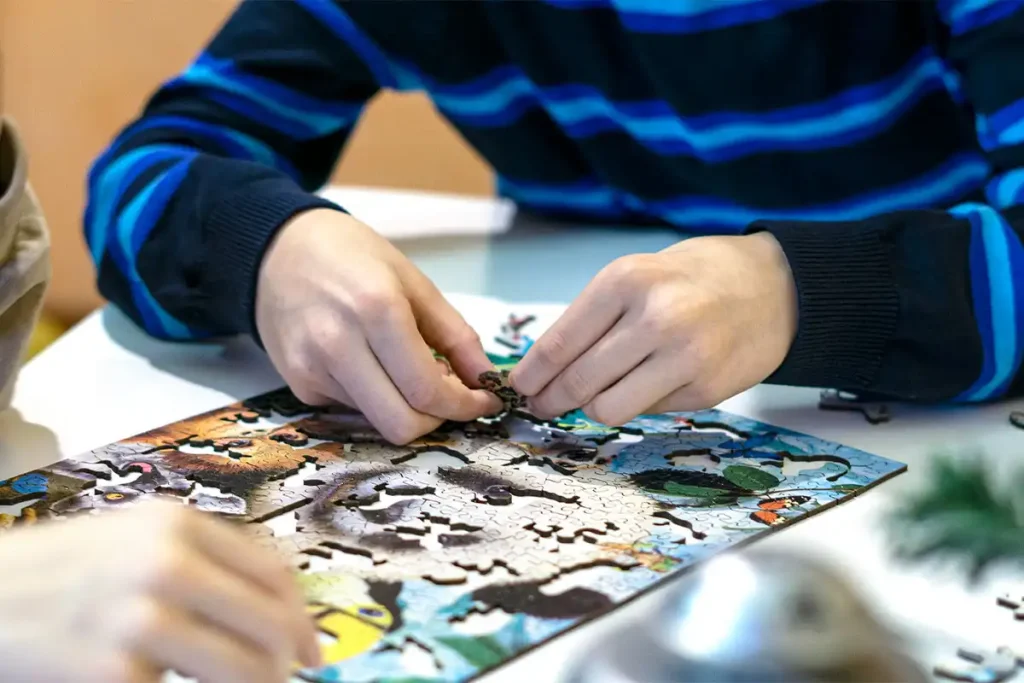 Characteristics
Series/Article
AN 505-0015-L
Age
10+
Number of elements

500 pcs
Number of whimsies
50 pcs
Assembled size
H: 14.76"(37,5 cm)
W: 10" (25,4 cm)
Packaging size
H: 5.98" (15,2 cm)
W: 4.92" (12,5 cm)
D: 4.92" (12,5 cm)
Packaging weight
0,66 lb (0,3 kg)
Puzzle thickness

0,12" (3 mm)
Assembly time
6 h
Artist
Howard Robinson
Type of Cut
Animal
Back side
Thematic Precision in Design
Every puzzle promises a journey. While one with animals will surprise you with unique animal-shaped pieces, a travel-themed one will contain remarkable landmarks from various countries, making it a delightful and educational experience.
In conclusion, "Horsing Around 500" isn't just about assembling pieces; it's an adventure, a celebration of joyful moments, and an expression of European artistry. Whether as a gift, a pastime, or a decor, it's a treasure to cherish.