Wooden Shaped Puzzle: A Journey Beyond the Ordinary
Embrace the Wooden Shaped Puzzle experience where every piece tells its unique story. Be it the silhouette of a creature or a hallmark of a distant country; every element contributes profoundly to the narrative, making the assembly process all the more engrossing.
The Fox: A Hippie's Tale
Fashioned in the image of a fox's head, our piece embodies the free spirit of the hippie culture. Every curve and edge captures the essence of nature's agile creature in an art form that's both mesmerizing and delightful.
Two-Fold Beauty
These intricacies aren't just single-sided. The reverse side of each piece is etched with patterns that not only enthrall but also aid during assembly, doubling the charm and appeal.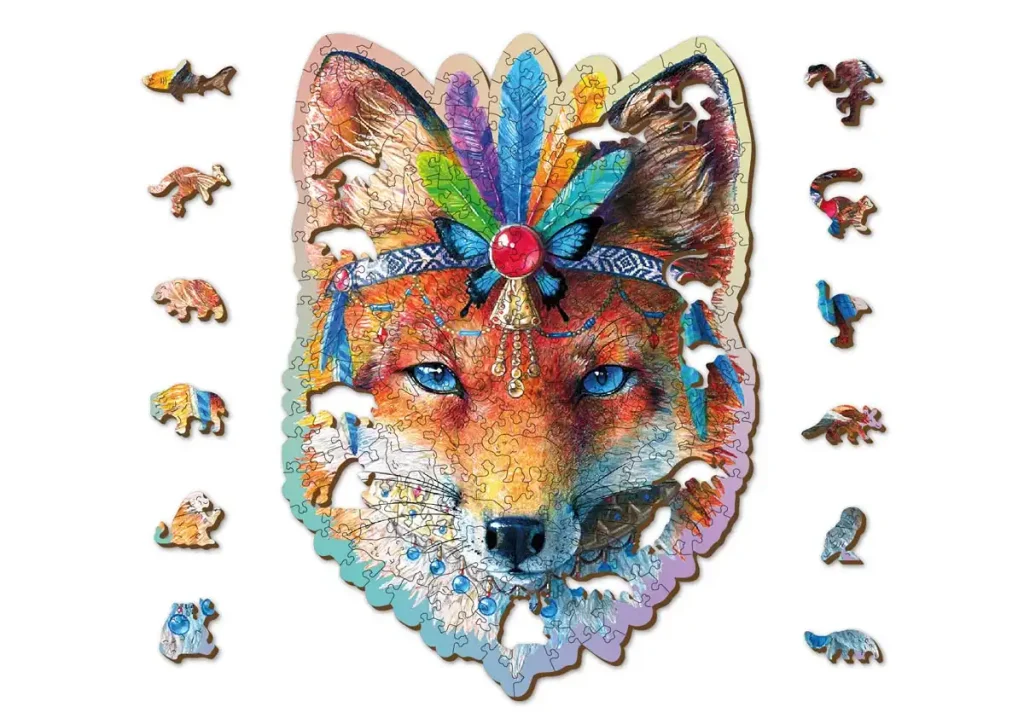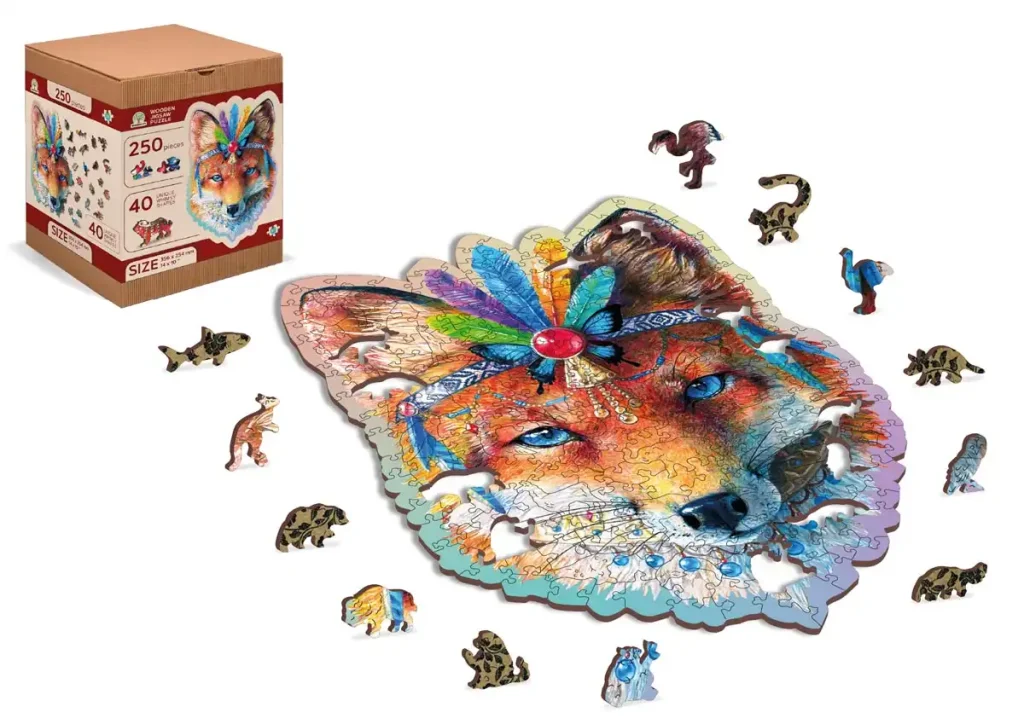 Uniquely Yours
Every set comes with its thematic cuts. With animal-themed sets, find elements uniquely shaped as beasts. For those based on travels, behold pieces reminiscent of landmarks from across the globe.
Quality Time, Redefined
Engaging in this assembly isn't just about crafting an image; it's an avenue to bond. An adult paired with a child, aged ten and above, can collaboratively breathe life into the fox, making the entire experience a cherished memory.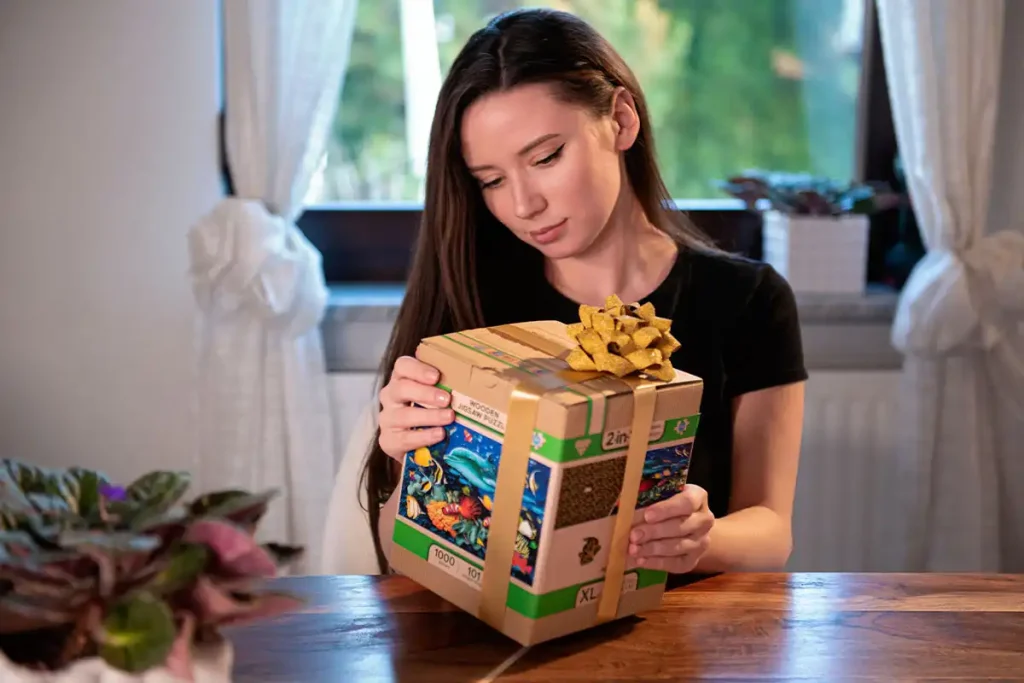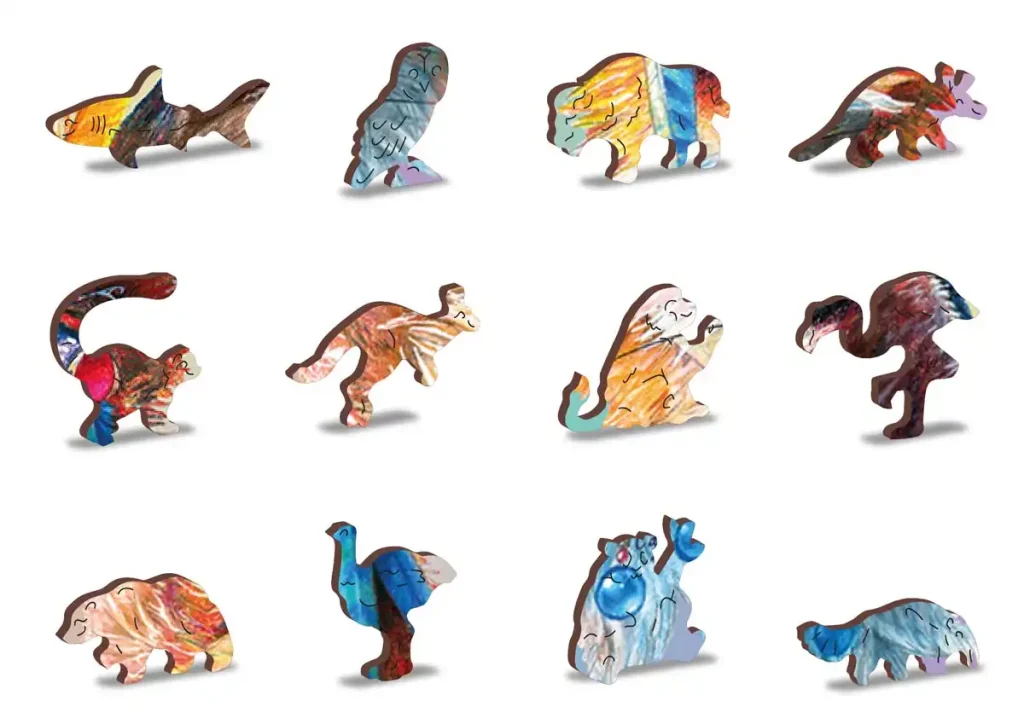 An Exceptional Gift
Seeking a present that resonates? Look no further. This ensemble emerges as an ideal gift, interweaving cognitive stimulation with relaxation, perfect for both youngsters (10+) and adults. Beyond just a present, it offers moments of creativity and cherished memories.
More Than Just Art
Once your masterpiece is complete, it beckons to be displayed. Allow it to transform your spaces as it hangs on your wall, invariably invoking conversations and admiration.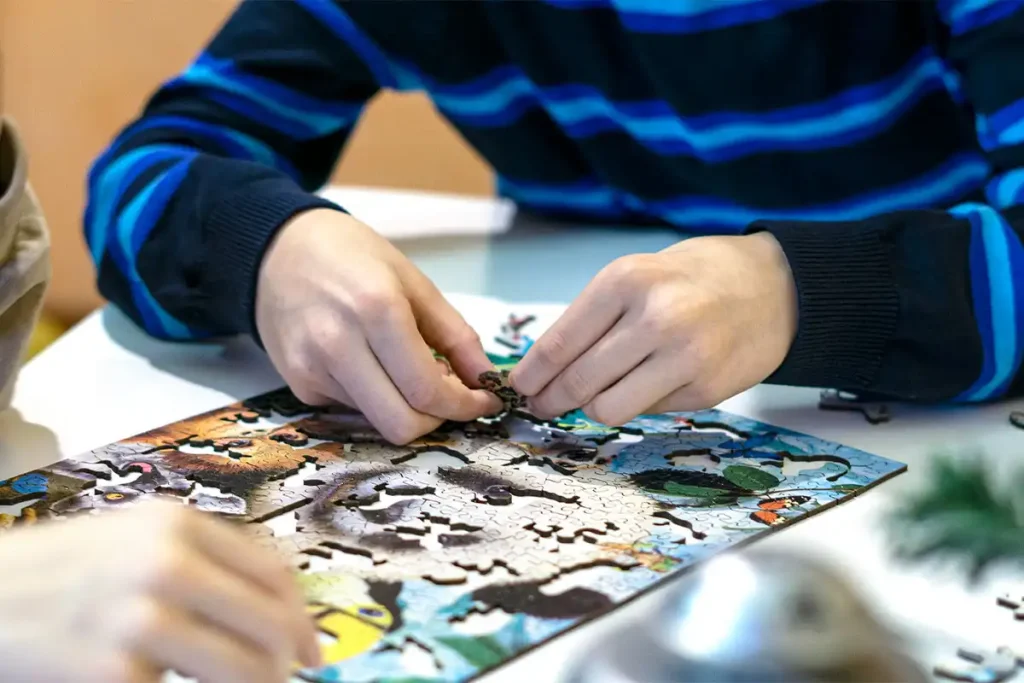 Every Piece Tells a Story
From the broad thematic components to the minute details, each segment narrates its tale. It's not just about joining pieces together; it's about weaving stories, understanding forms, and celebrating artistry.
Characteristics
Series/Article
HE 0094-L
Age
10+
Number of elements.
250pcs
Number of whimsies
40pcs
Assembled size
H: 14.76" ( 37,5cm)
W: 10" ( 25,4cm)
Packaging size
H: 5.98" (15,2 cm)
W: 4.92" (12,5 cm)
D: 4.92" (12,5 cm)
Packaging weight
0,89 lb (0,405 kg)
Puzzle thickness:
0.12″ (0,3 cm)
Assembly time
3h
Artist
Carrie Edwards
Type of Cut
Animal
Back side
To conclude
The Mystic Fox 250 is not merely an assembly of interconnected pieces. It stands as a testament to art, memories, family time, and the beauty of intricate design. Engage, lose yourself, and emerge with a masterpiece that echoes creativity and camaraderie.