Experience the Unique World of the Stylish Bear 250 Wooden Puzzle
Delve into the intricacies of the Stylish Bear 250 Wooden Puzzle. This vibrant, 250-piece set offers not just a challenging endeavor but a dive into an unforgettable aesthetic experience. 
An Artistic Endeavor
What catches your eye first is the distinctive bear head shape. The vivid array of colors and one-of-a-kind designs for each piece turn the assembly process into a mesmerizing journey. Each individual component offers a unique shape, contributing an added layer of depth and wonder to your crafting experience.
Themes that Speak to You
Every set brings its own story to life through thematic elements. For instance, in animal-focused sets, expect pieces shaped like various fauna. In sets that celebrate the world's wonders, find shapes that represent iconic landmarks, making the process much more engaging.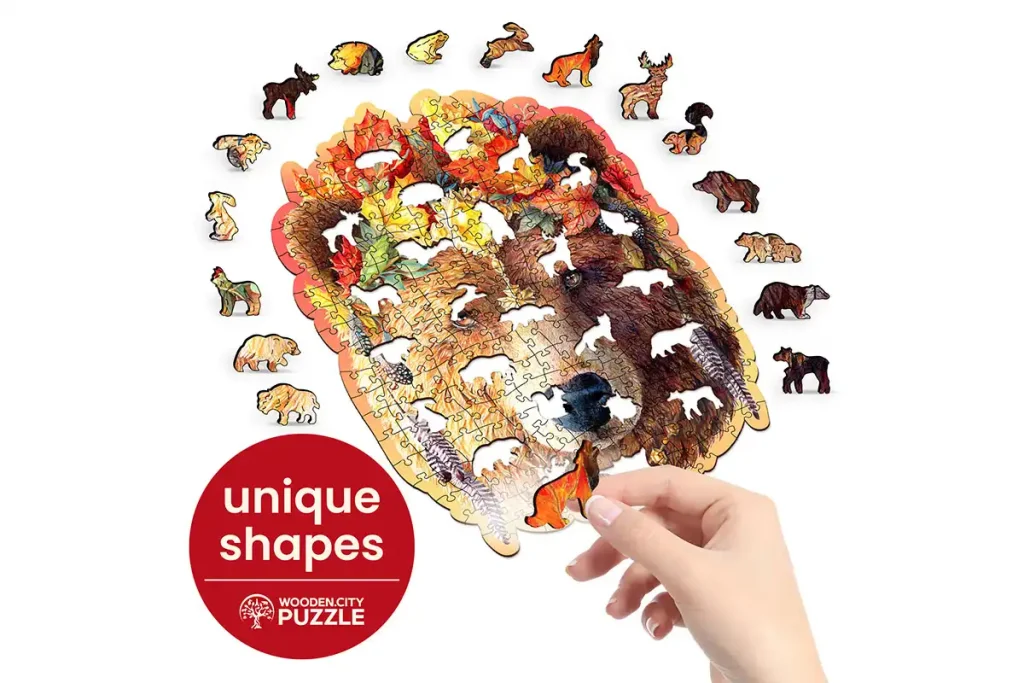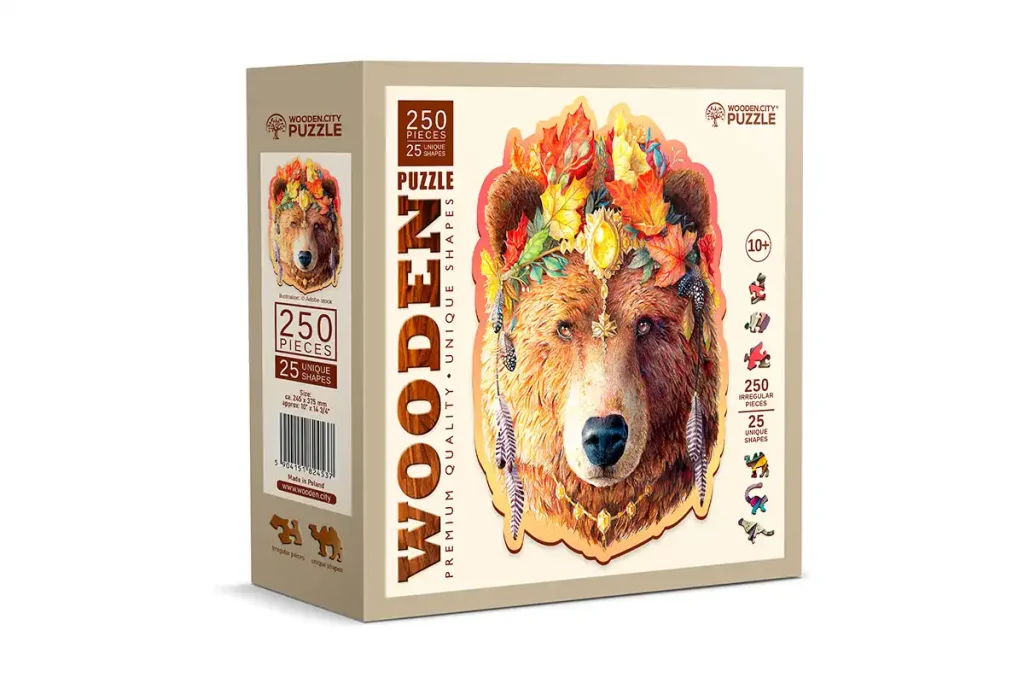 Building Bonds and Memories
Working on this project provides an excellent way to share quality time with your family. Suitable for solo or group activity, this product serves as an ideal engagement during family gatherings. It strengthens family ties and promises unforgettable moments.
The Gift of Versatility
If you're searching for a multi-faceted gift that provides both a challenge and an aesthetic appeal, look no further. This set promises to be a cherished present for any occasion, offering more than just momentary excitement.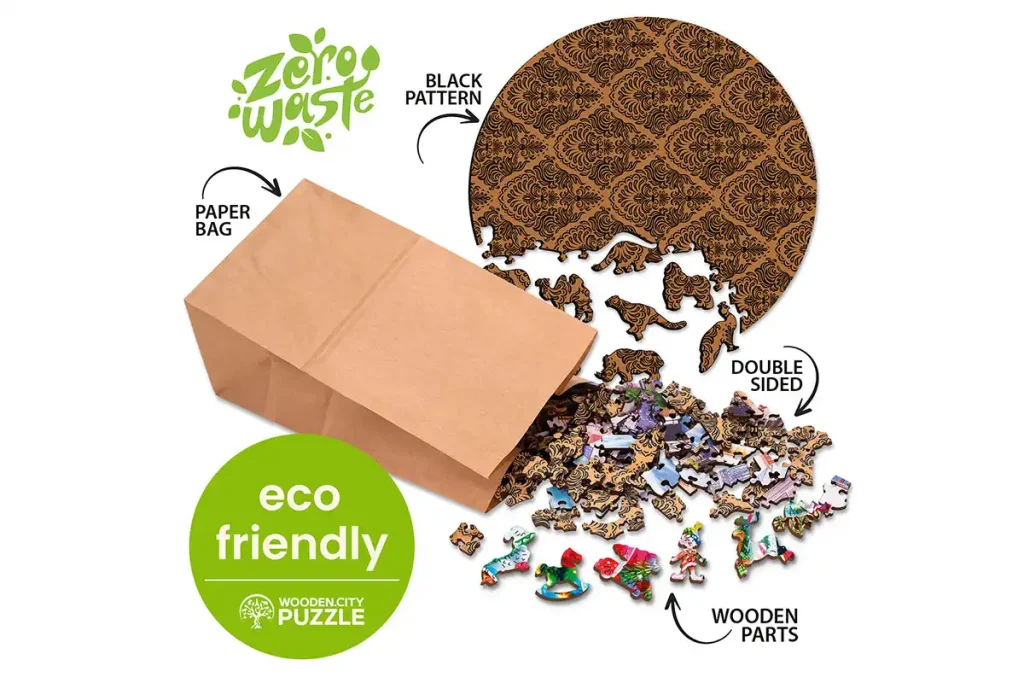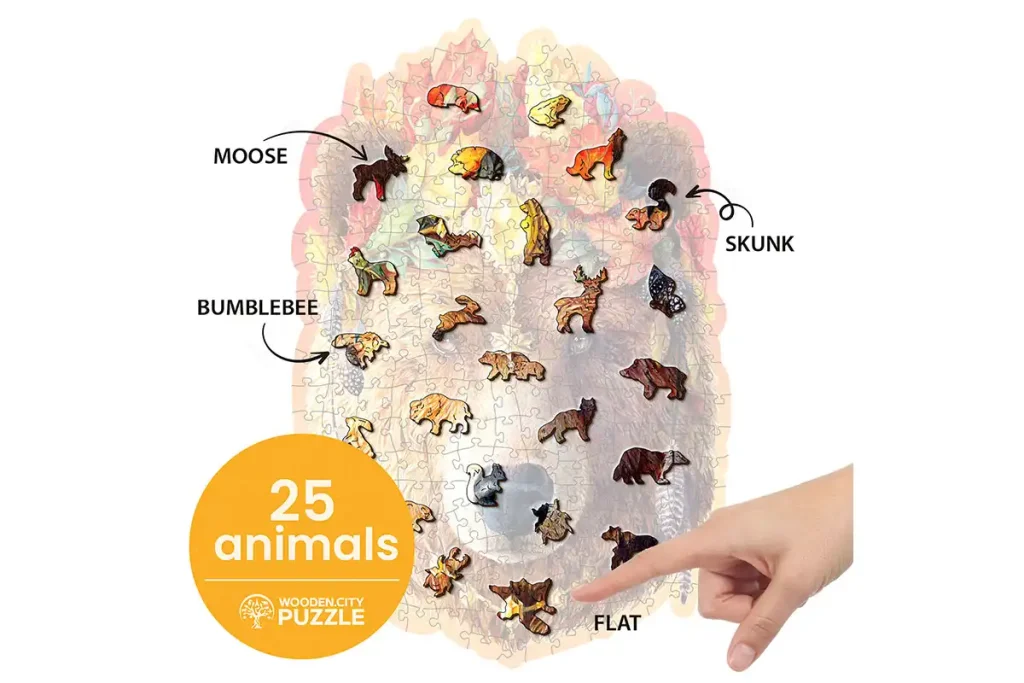 A Piece with Double the Appeal
An interesting feature to note is the backside of each piece. Decorated with intricate patterns, the reverse can either aid or challenge you during the assembly process, making each attempt a new adventure.
From Challenge to Art Piece
After you've put together all the pieces, you can hang your finished work as a delightful piece of wall décor. It acts as a continual testament to your skills and also adds a pop of color and story to any living space.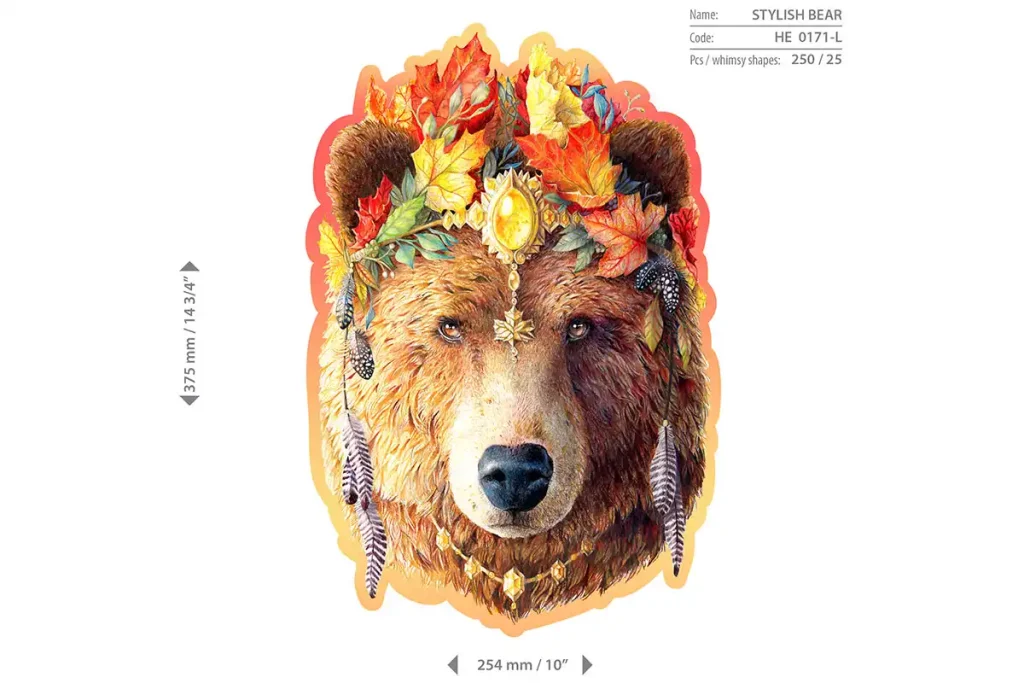 Characteristics
Series/Article
HE 0171-L
Age
10+
Number of elements.
250 pcs
Number of whimsies
25 pcs
Assembled size
W: 10'' (25,4 cm)
H: 14,75'' ( 37,5 cm)
Packaging size
H: 7.8'' (20 cm)
W: 7.8'' (20 cm)
D: 2.24'' ( 5,7 cm)
Packaging weight
0,88lb (0,4 kg)
Puzzle thickness:
0,12" (3 mm)
Assembly time
4h
Artist
Carrie Edwards
Type of Cut
Animal
In summary, the Stylish Bear 250 goes beyond being a mere hobby item. It serves as a piece of interactive art that educates, entertains, and embellishes. Whether it's the intricate designs, the thematic storytelling, or the opportunity for quality family time, this product promises a fulfilling and enriching experience from start to finish.