Discover Amsterdam through the Wooden Puzzle
As you embark on this journey, the vibrant streets of Amsterdam come alive. Behold a beautiful street scene, where historic houses stand intimately close to the serene waters, and boats anchor alongside, adding a touch of Dutch elegance. The vivid colors splashed across the cityscape promise to enthral, ensuring that each piece you place brings the city's charm closer to home.
The Magic of Amsterdam's Streets
The city's enchantment doesn't stop at its canals and houses. Delve deeper into this intricate design and discover the thematic precision that sets our puzzles apart. Whether it's the grandeur of landmarks or the allure of animals, every puzzle piece offers a unique narrative, magnifying the joy of assembly.
For the Adventurous and Curious
Catering to the themes of Cities, Travel, and Landscapes, and resonating with the spirit of Amster, Children, and Adults, this puzzle is the perfect fit for everyone above the age of 10. Its uniqueness lies in every piece, each carved with utmost precision to represent its theme.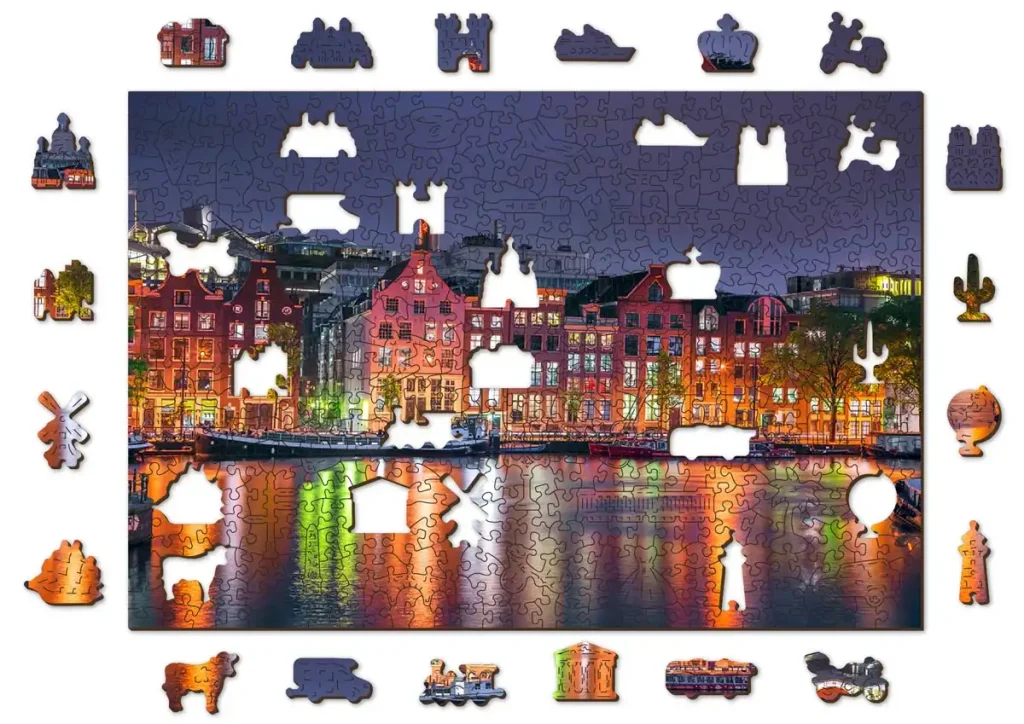 An Exceptional Gift Choice
Looking for the perfect gift? Let the recipient travel to Amsterdam's stunning streets from the comfort of their home. Whether for a birthday, an anniversary, or just to bring joy, this masterpiece ensures hours of engaging fun and a sense of accomplishment once completed.
Double the Delight
The craftsmanship doesn't end on the front. Each piece is double-sided, with a pattern on the reverse to aid assembly, ensuring even novices find joy in the challenge.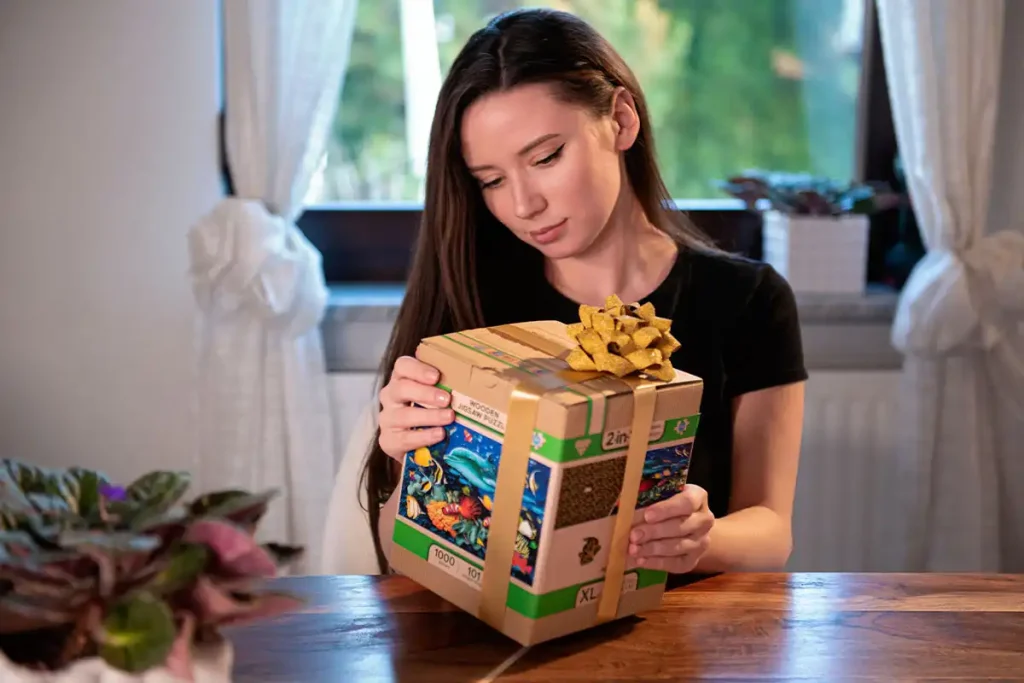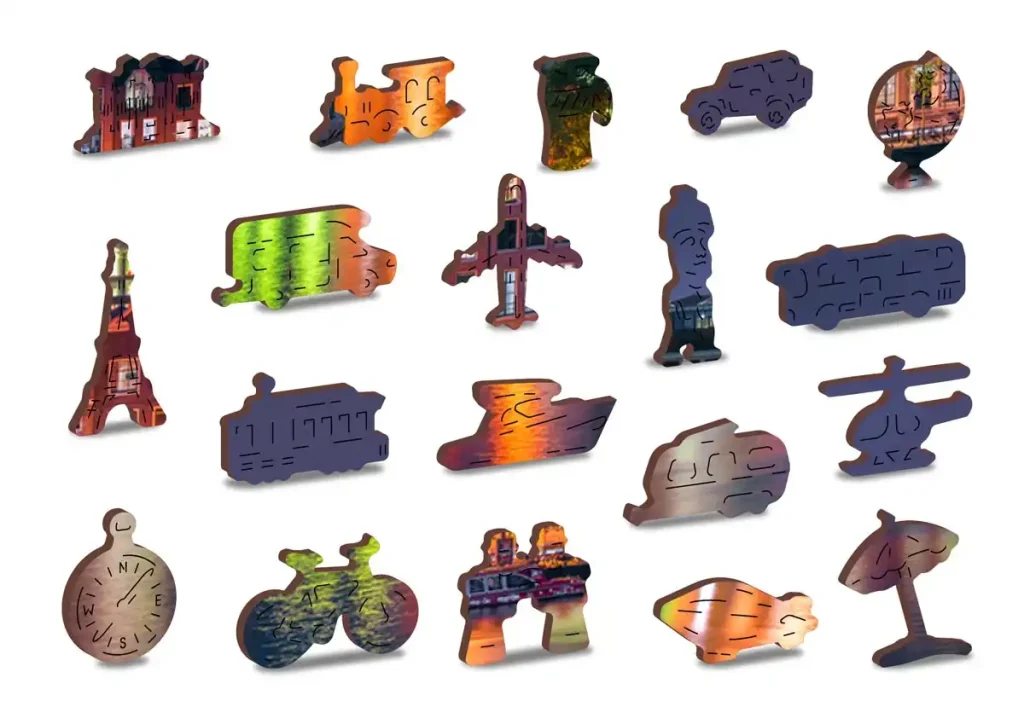 More than Just a Pastime
Piecing together this portrayal of Amsterdam is not merely an individual endeavor. It's an opportunity for families to bond, converse, and create lasting memories. This activity proves to be an excellent way to spend quality time together, making every moment count.
Artistry Beyond Assembly
Once your journey through Amsterdam's streets concludes, the finished piece doesn't need to be tucked away. Its elegance makes it an impeccable decorative piece. Display it with pride on your walls, letting it be a testament to your patience, skill, and love for exquisite European art.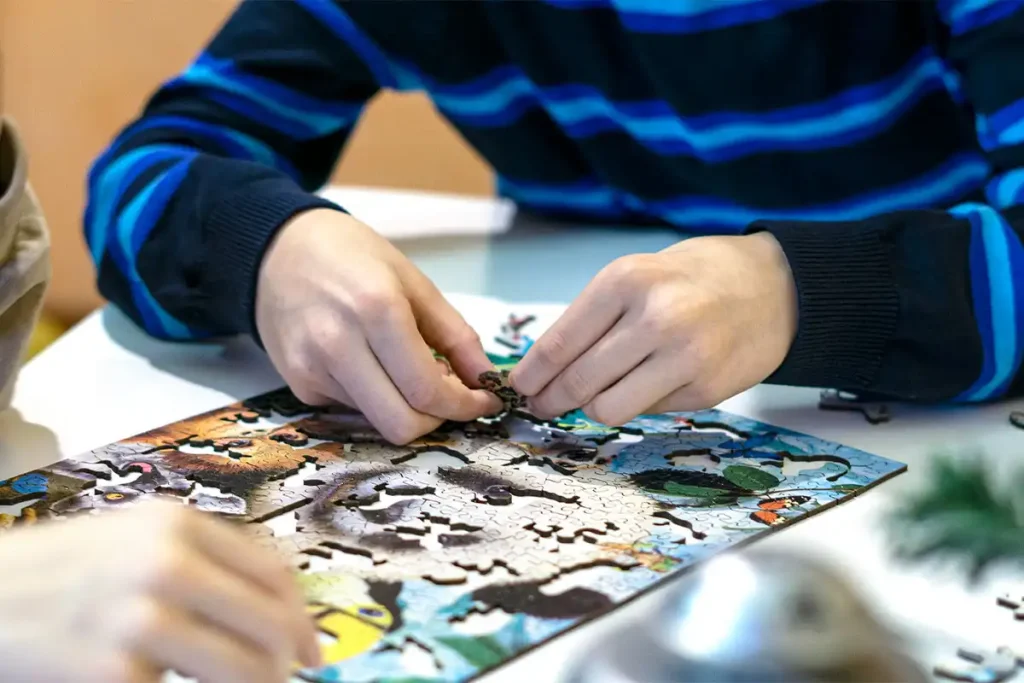 Characteristics
Series/Article
NL 505-0008-L
Age
10+
Number of elements
500 pcs
Number of whimsies
50 pcs
Assembled size
H: 14,76"(37,5 cm)
W: 10" (25,4 cm)
Packaging size
H: 5,98" (15,2 cm)
W: 4,92" (12,5 cm)
D: 4,92" (12,5 cm)
Packaging weight
0,66 lb (0,3 kg)
Puzzle thickness
0.12″ (0,3 cm)
Assembly time
6 h
Artist
Assaf Frank
Type of Cut
Travel
Back side
In conclusion
The Amsterdam by Night 500 goes beyond traditional expectations, offering a journey through Amsterdam's scenic streets, a bonding experience for families, and a dazzling piece of decor. It's not just a puzzle; it's a portal to Amsterdam's enchanting nights.