Wooden Puzzle: An Enchanting Evening Awaits
Begin a memorable adventure with this Wooden Puzzle, revealing a peaceful evening beside a tranquil lake. Children, with their youthful exuberance, gather around a roaring campfire, filling the air with joyous laughter. Not far away, a group of inquisitive deer watch quietly, while the lake, with its shimmering surface, mirrors the ethereal dance of the fireflies.
Immersive Artistry and Detail
Every jigsaw piece encapsulates a fragment of this mesmerizing countryside evening. Among the pieces, you'll discover unique shapes, ranging from animals in our fauna-themed sets to iconic landmarks in our travel-themed collections. The entire ensemble promises an unforgettable assembling journey.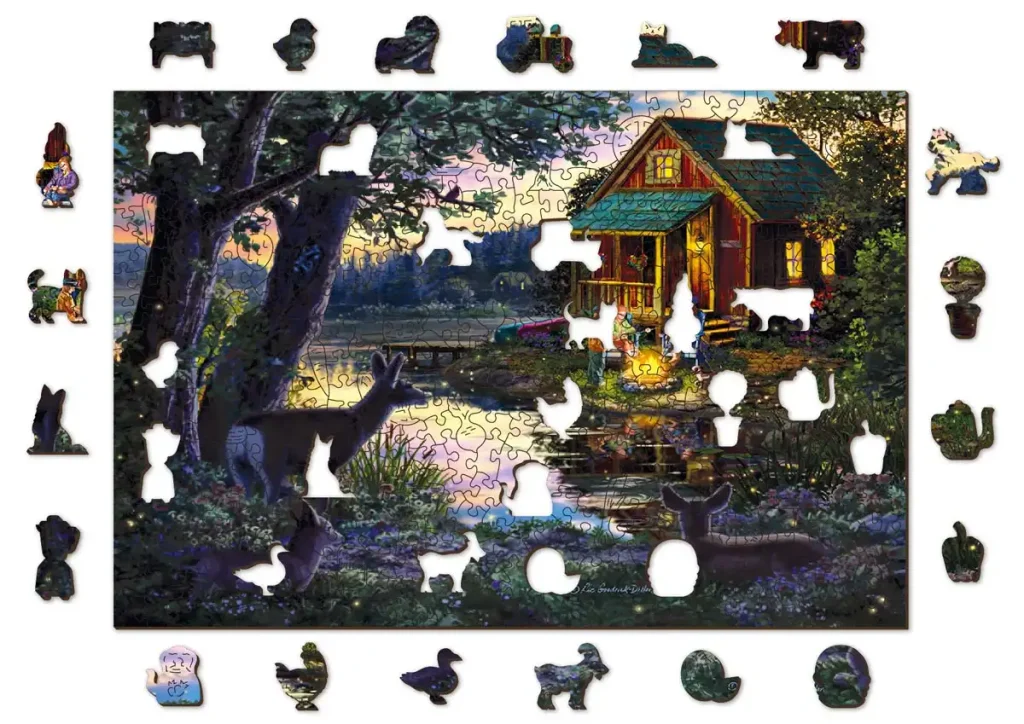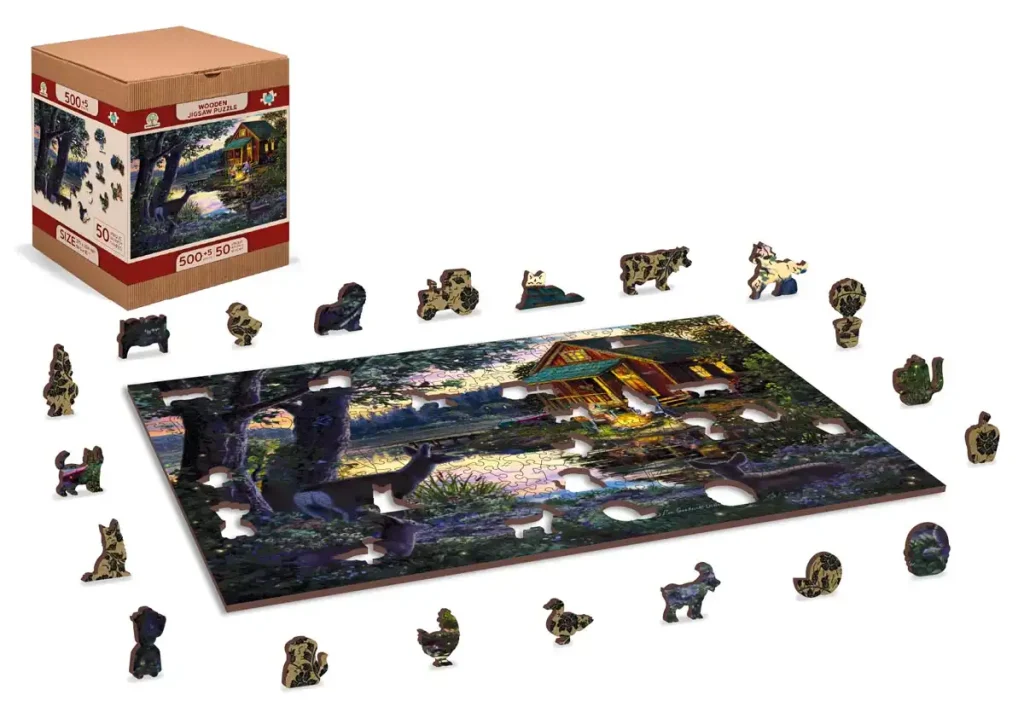 Two Sides to Every Story
But the allure doesn't conclude here. The reverse of each fragment is etched with distinctive patterns, providing subtle clues to guide your assembly. This feature ensures both beginners and aficionados find the challenge intriguing.
A Gift that Resonates
In search of the perfect present? This depiction of a lakeside evening is apt for both adults and children over 10 years. Its vivid hues will enthrall, making it a cherished gift for numerous occasions.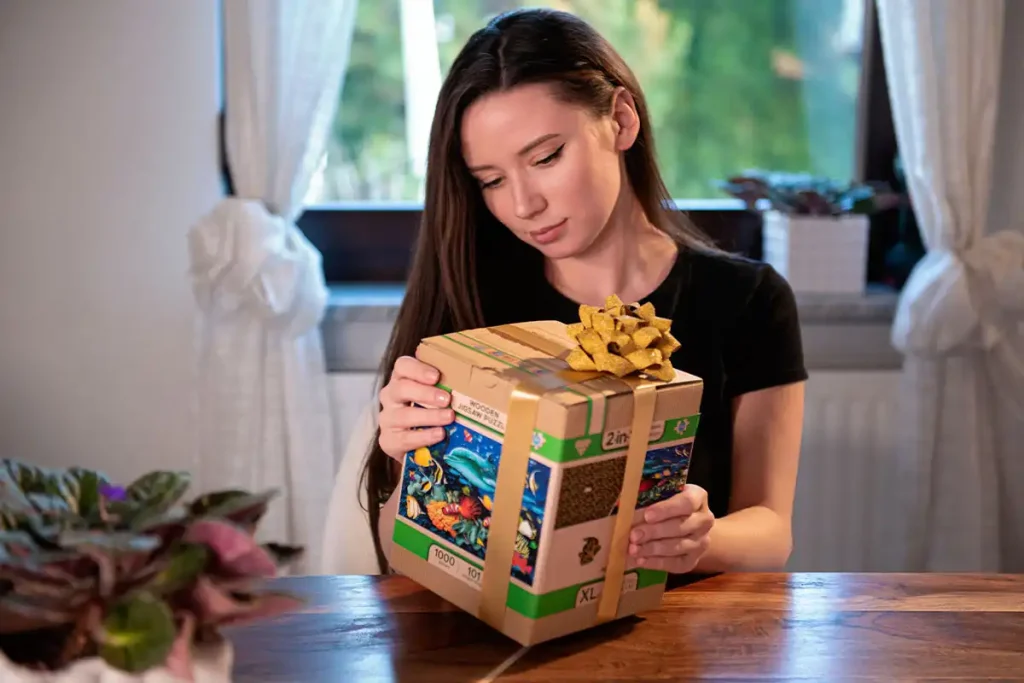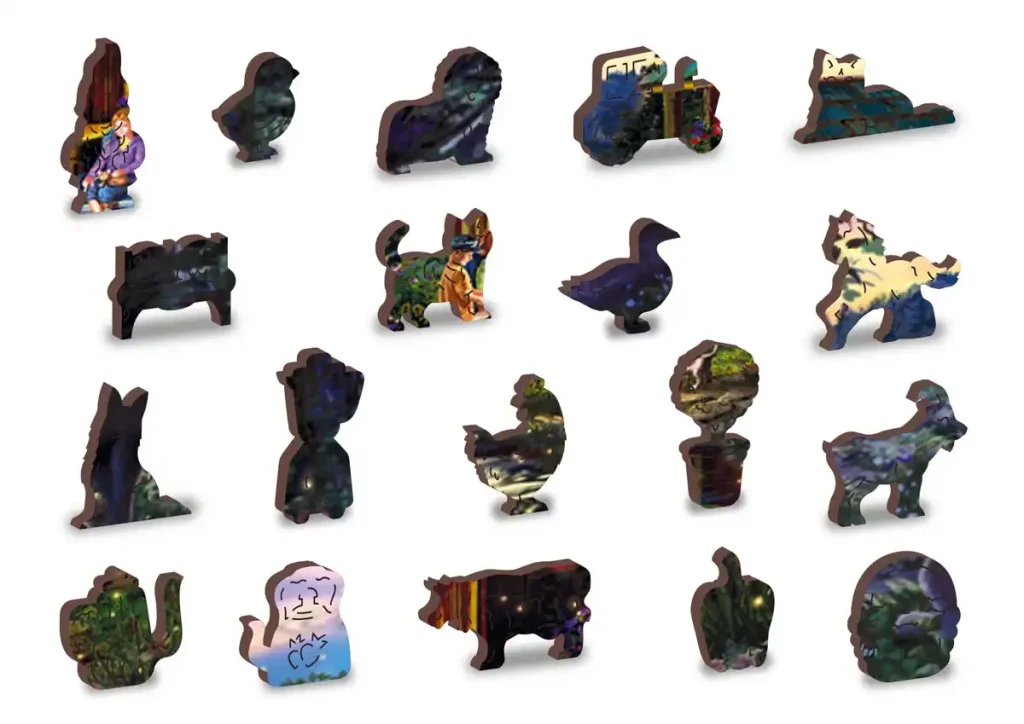 From Task to Treasure
Upon completion, this portrayal can metamorphose into an exquisite decor piece. Ready to be framed, it stands as a testament to your dedication and skill, offering a dash of countryside charm to any setting.
Building Bridges and Memories
Assembling is not just about connecting pieces; it's about fostering connections, sharing anecdotes, and crafting shared memories. It transforms into an avenue for families to come together, fortifying bonds and cherishing collective triumphs.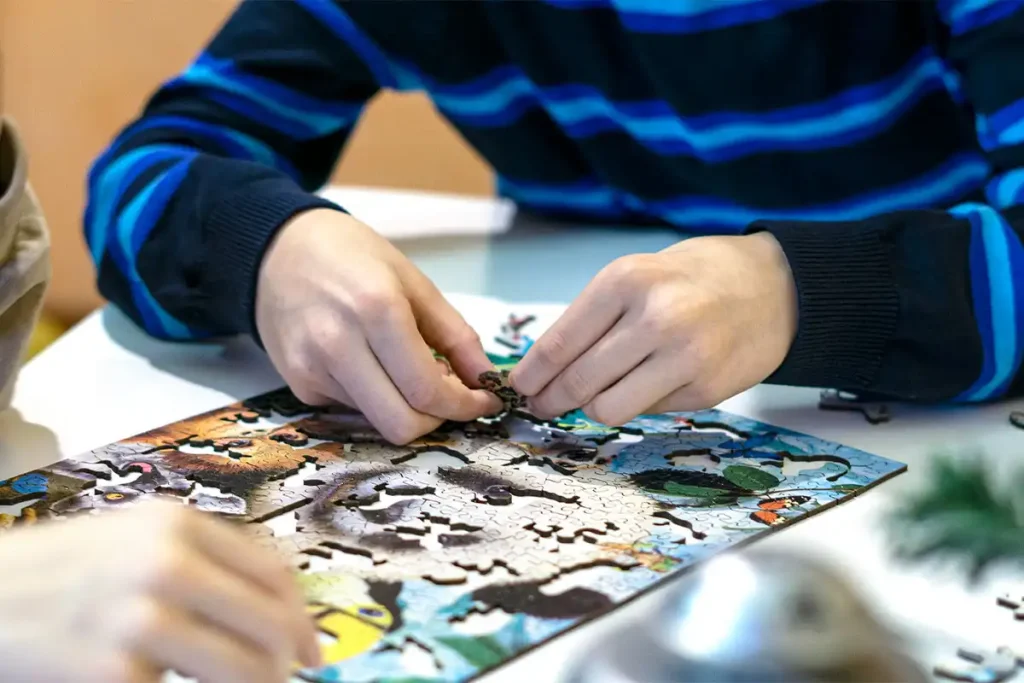 Characteristics
Series/Article
CS W 505-0060-L
Age
10+
Number of elements
500 pcs
Number of whimsies
50 pcs
Assembled size
H: 14,76"(37,5 cm)
W: 10" (25,4 cm)
Packaging size
H: 5,98" (15,2 cm)
W: 4,92" (12,5 cm)
D: 4,92" (12,5 cm)
Packaging weight
0,66 lb (0,3 kg)
Puzzle thickness
0.12″ (0,3 cm)
Assembly time
6h
Artist
Liz Dillon
Type of Cut
Countryside
Back side
In conclusion
The "Evening at the Lakehouse" isn't just another jigsaw. It's an invitation into a realm of nostalgia, togetherness, and art. Engaging and intricately designed, it guarantees hours of delight and a profound sense of achievement. A gem for every enthusiast.