Unraveling the Beauty of a Parisian Wooden Puzzle
As you assemble the Paris Bistro 500, you are transported to a charming Parisian lane teeming with lively cafés. Everywhere you turn, individuals engage in animated conversations, while the iconic Eiffel Tower casts a majestic silhouette against the backdrop of a setting sun. Pops of floral colors amplify the allure of this entrancing tableau.
Distinctive Elements Enhancing Engagement
Every piece of this assembly boasts a unique shape. To augment the building experience, large thematic elements are interspersed throughout. In sets centered around animals, you'll find delightful animal shapes, while those themed on travel might surprise you with iconic landmarks.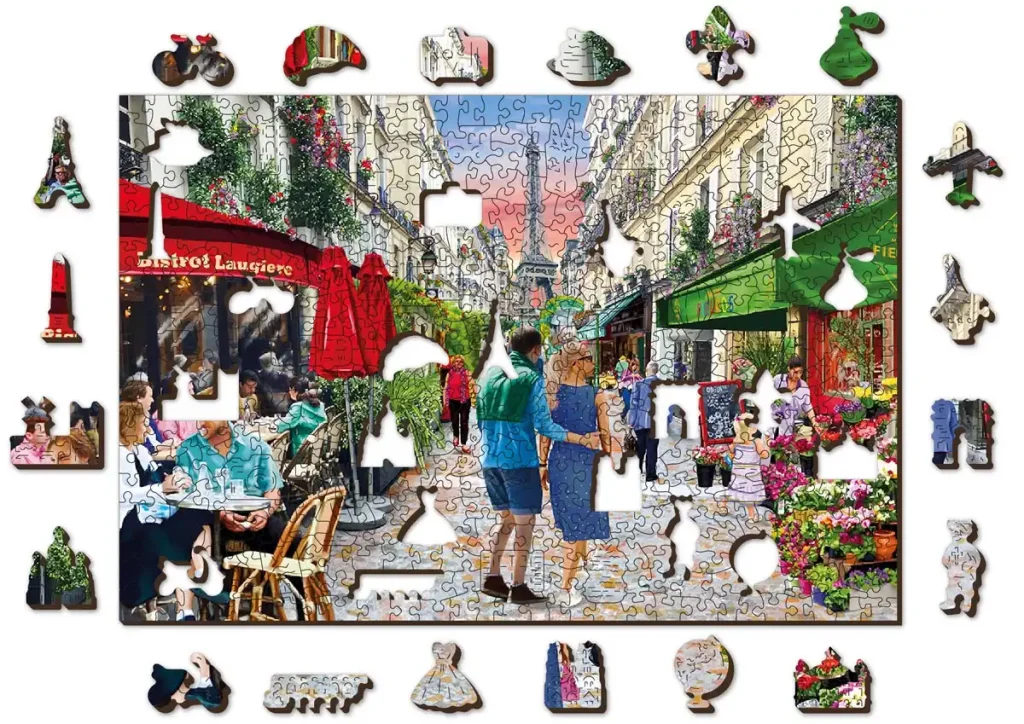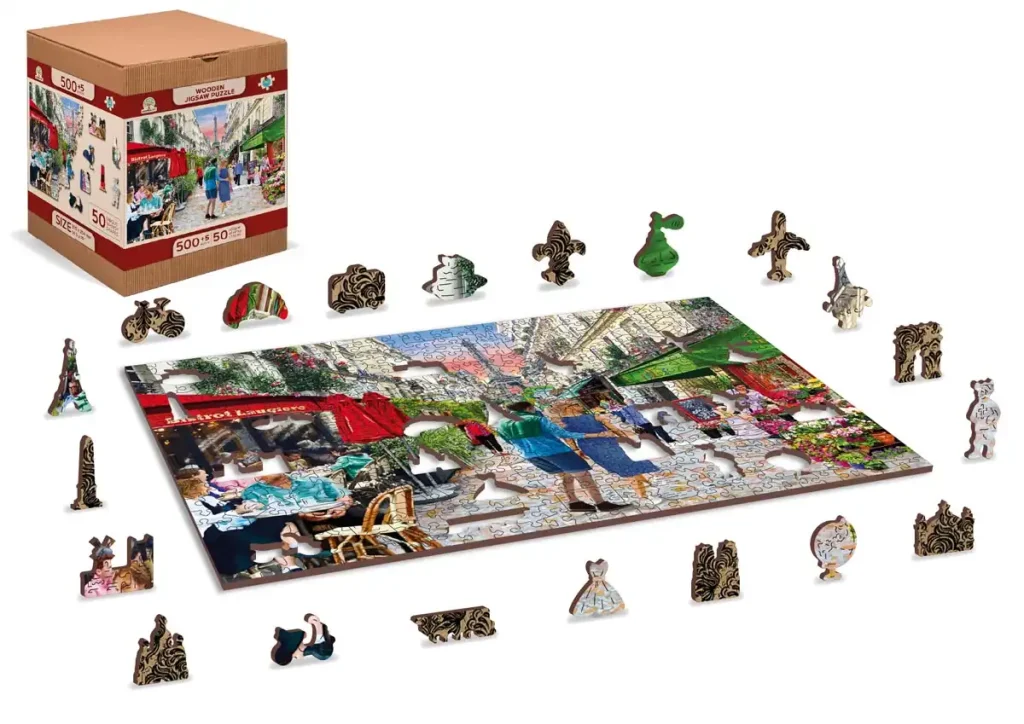 Dual Designs for a Layered Challenge
Each component is two-faced. The reverse showcases a design, acting as a helpful hint during the assembly process, introducing an element of challenge that's both fun and rewarding.
Beyond Just Entertainment
Piecing together this tableau isn't merely a leisure activity; it's a gateway to quality family bonding. It serves as an ideal opportunity to connect, collaborate, and craft lasting memories.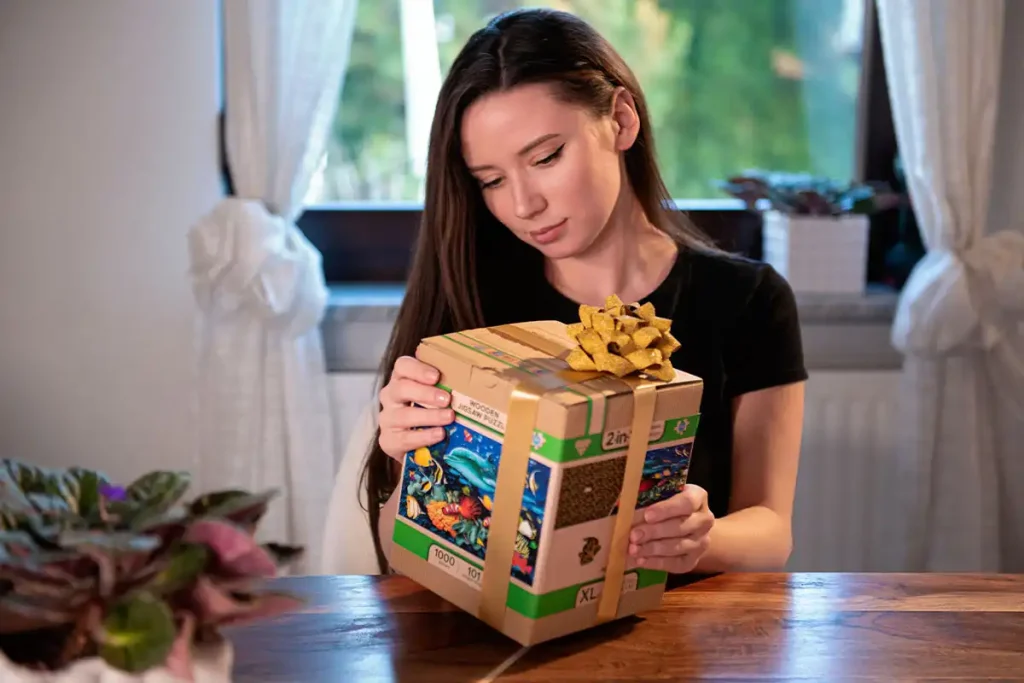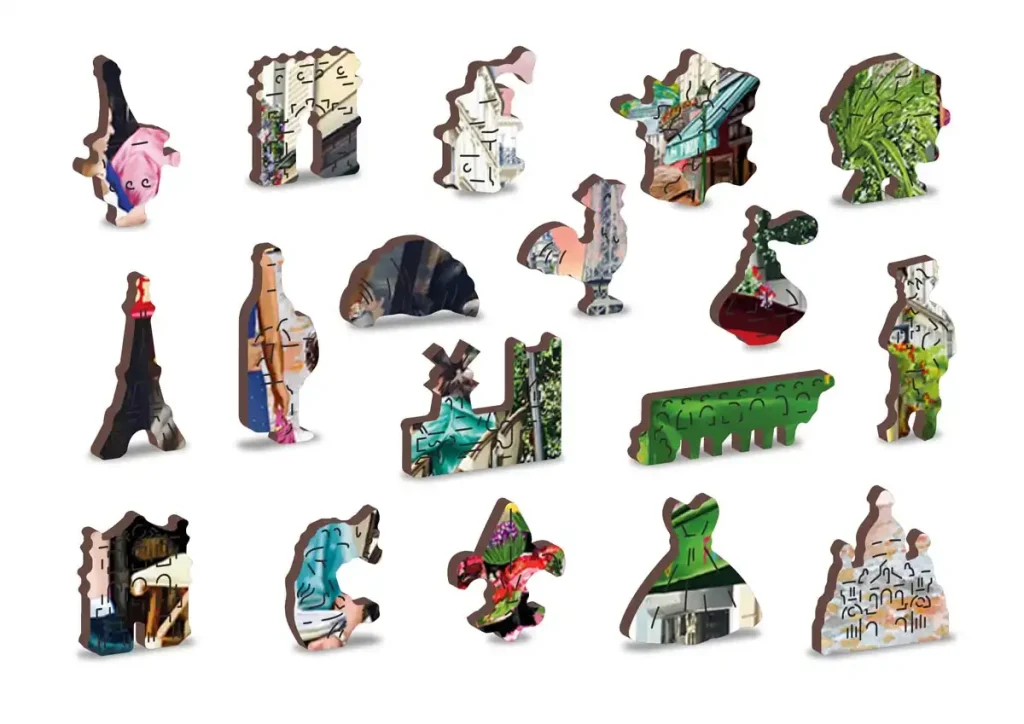 The Perfect Gift
On the hunt for a distinctive and meaningful gift? This is a matchless choice for myriad occasions – be they birthdays, anniversaries, or just tokens of love.
European Craftsmanship at its Best
Hailing from Poland, within the esteemed European Union, our creations are a testament to premium European craftsmanship. Each theme is meticulously conceptualized. Animal-centric ones have distinct animal forms, while travel-centric ones transport you worldwide through their landmark inclusions.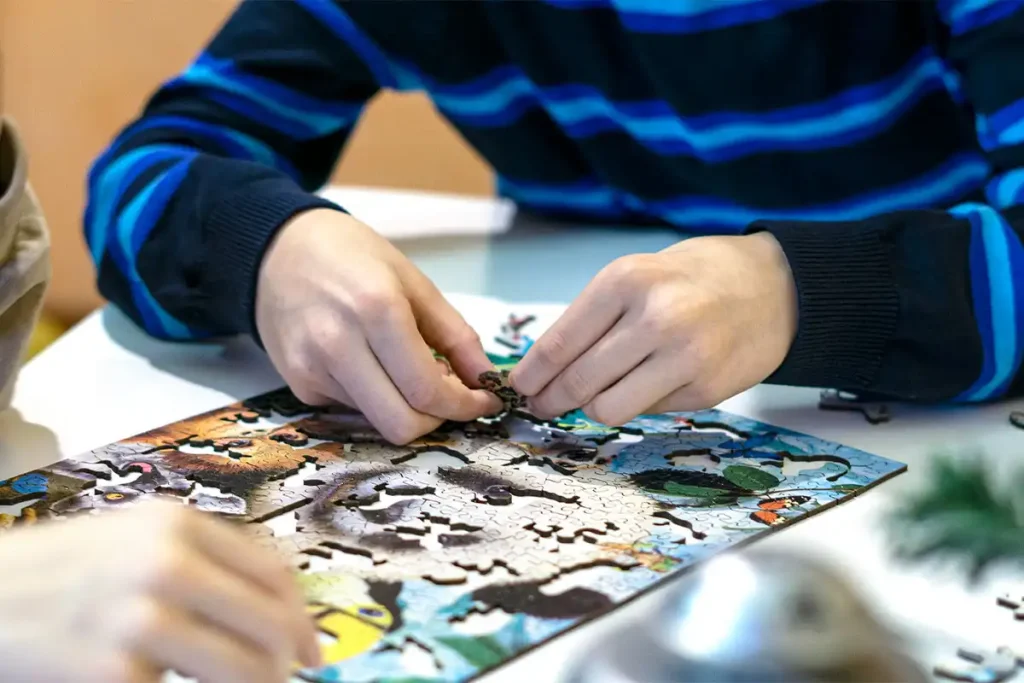 Characteristics
Series/Article
FR 505-0100-L
Age
10+
Number of elements
500 pcs
Number of whimsies
50 pcs
Assembled size
H: 14.76"(37,5 cm)
W: 10" (25,4 cm)
Packaging size
H: 5.98" (15,2 cm)
W: 4.92" (12,5 cm)
D: 4.92" (12,5 cm)
Packaging weight
0,66 lb (0,3 kg)
Puzzle thickness
0.12" (3 mm)
Assembly time
6h
Artist
Franco Zappa
Type of Cut
Travel
Back side
In wrapping up, the Paris Bistro 500 isn't merely about piecing together a set; it's about weaving memories, cherishing moments, and relishing the Parisian charm, one piece at a time.