An Exquisite Wooden Puzzle Experience
The Railway 500 captures the essence of a bygone era, portraying a retro-style train journeying through scenic landscapes. A vintage train, gracefully running on wooden rails, forms the heart of the visual treat. As you delve deeper into this experience, your eyes catch the delightful sight of a hare, majestic eagles, and stout rams. Set against a backdrop of lush green mountains, the depiction promises an enticing adventure for both children and adults.
Artistry in Every Detail
Every piece is a testament to detailed craftsmanship. Every curve, every edge resonates with the passion poured into its creation. From the billowing steam of the train to the soft fur of the rabbit, each detail is meticulously etched, ensuring an immersive experience. The myriad of colors makes the scene come alive, ensuring a visual feast.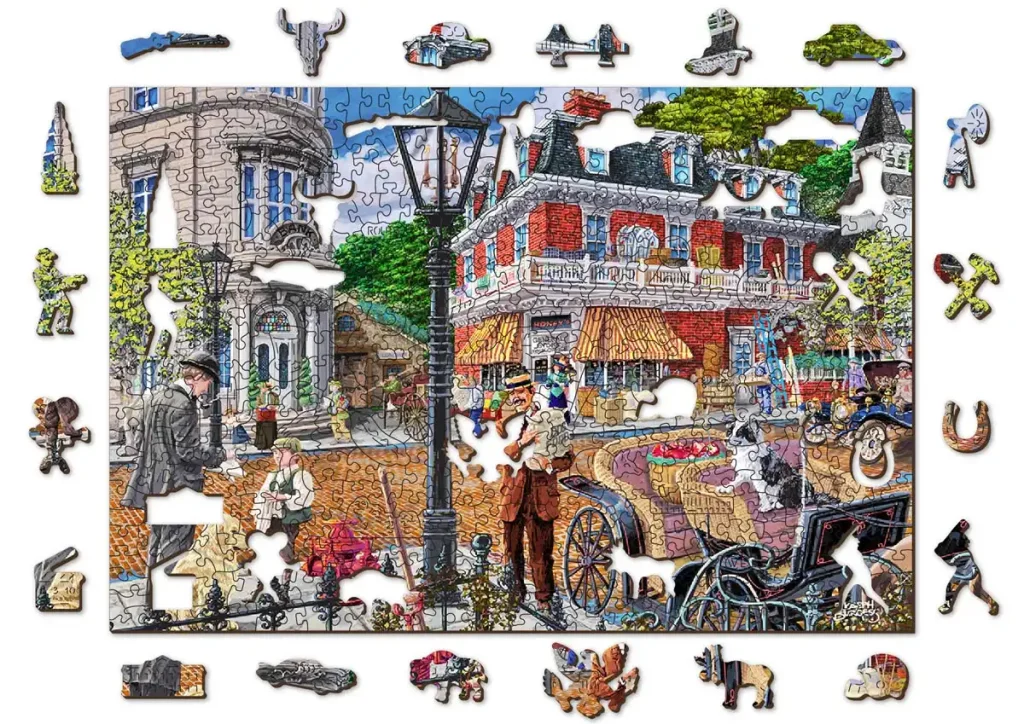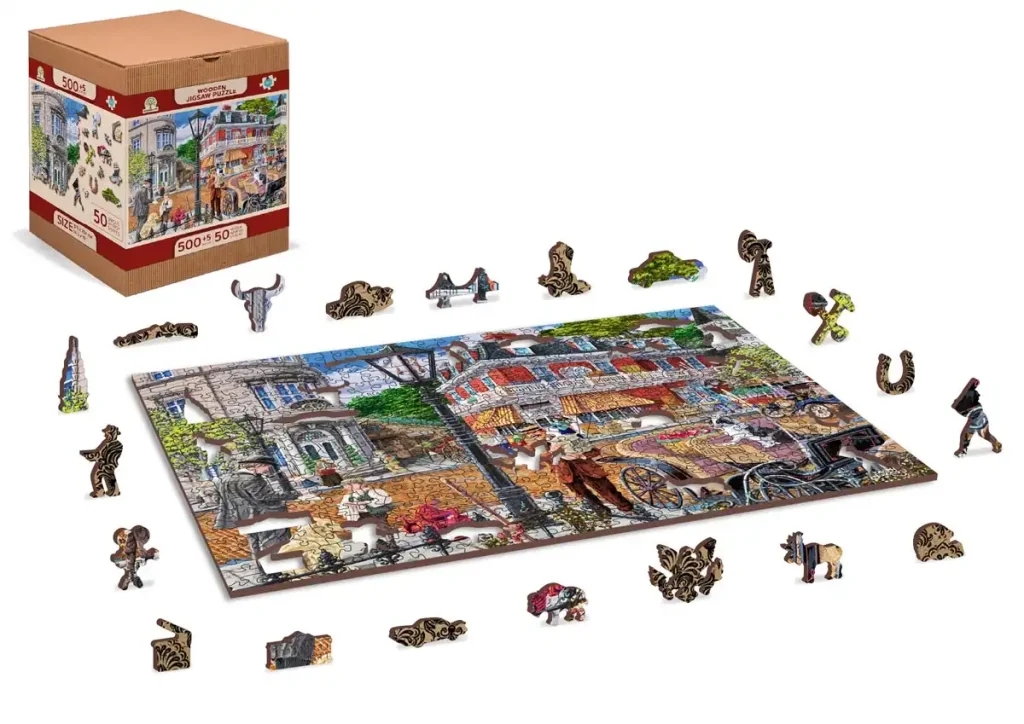 For Enthusiasts of All Ages
Suitable for adults and youngsters over 10, the Railway 500 is designed to cater to all. The diverse themes cater to various interests; animal enthusiasts can anticipate unique animal-shaped pieces, while travel aficionados might find elements resembling iconic global landmarks. This ensures a refreshing and intriguing assembly process every time.
Two Sides to Every Story
Making the assembly even more riveting, each piece is dual-sided. On the reverse, an intricate pattern awaits, ready to guide you in your assembly endeavors, presenting a blend of challenge and assistance.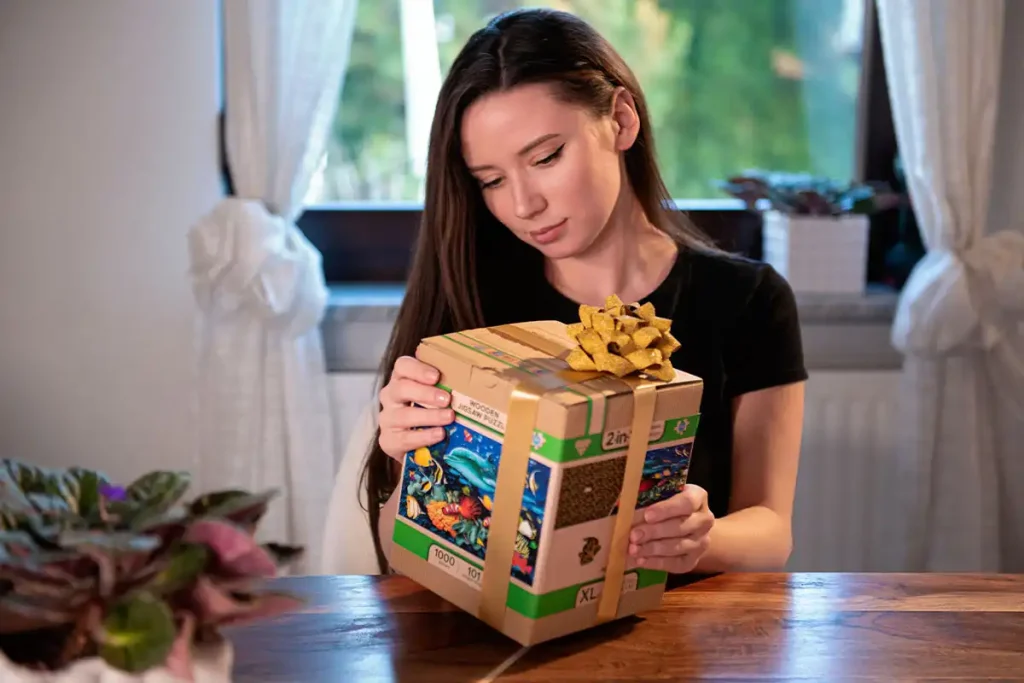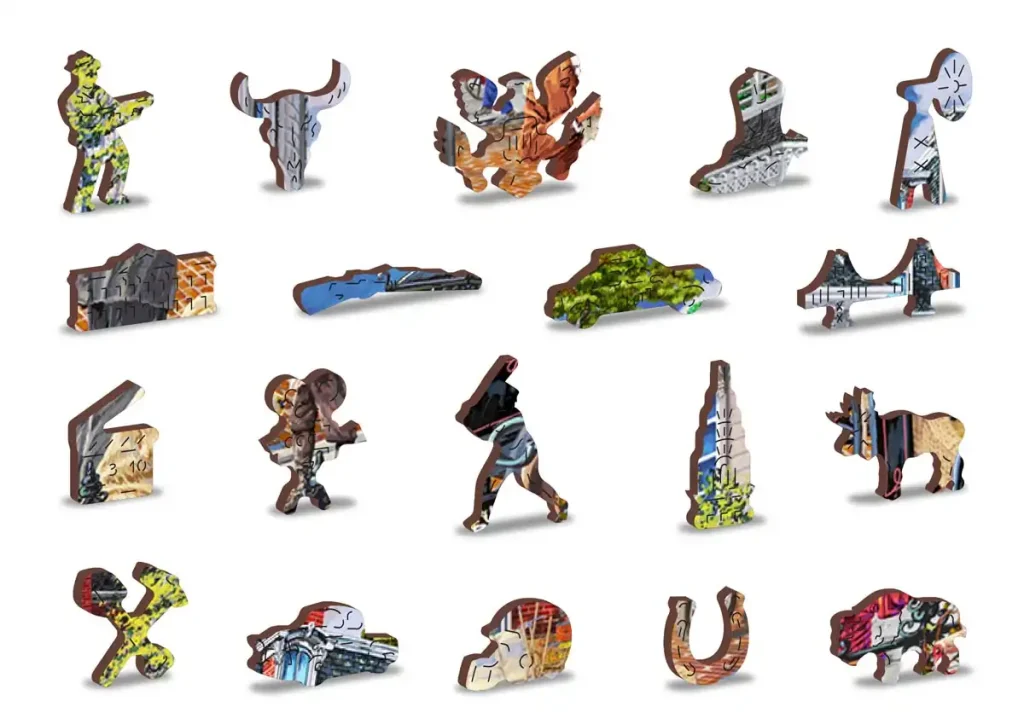 An Ideal Gifting Choice
Looking for a present that stands out? The Railway 500 is a gift that speaks volumes. Beyond its captivating design, it promises an experience – a journey through time and imagination, making it a perfect choice for birthdays, anniversaries, or any special occasion.
More Than Just a Pastime
Beyond just a leisurely activity, assembling the Railway 500 is an excellent way to bond with family. It's not just about fitting pieces together; it's about weaving stories, reliving memories, and creating new ones. The thematic cut ensures that each set tells its own unique story, offering hours of collective storytelling and fun.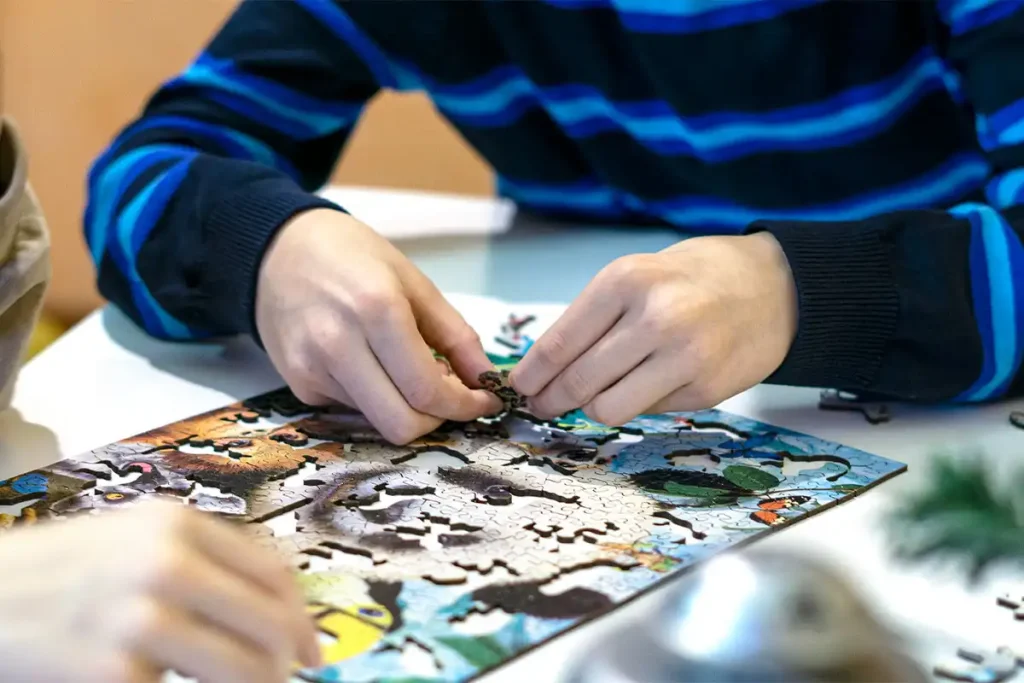 Characteristics
Series/Article
US W 505-0055-L
Age
10+
Number of elements
500 pcs
Number of whimsies
50 pcs
Assembled size
H: 14.76" (37,5 cm)
W: 10" (25,4 cm)
Packaging size
H: 5.98" (15,2 cm)
W: 4.92" (12,5 cm)
D: 4.92" (12,5 cm)
Packaging weight
0,66 lb (0,3 kg)
Puzzle thickness
0,12" (3 mm)
Assembly time
6 h
Artist
Joseph Burgess
Type of Cut
USA
Back side
A Timeless Decorative Piece
Once the journey culminates, what you have is more than just a completed picture. It's a work of art, ready to adorn any wall, transforming it into a window to an enchanting world of trains, mountains, and wildlife.
In conclusion, the Railway 500 offers not just an activity but a journey – a voyage through breathtaking landscapes, historic trains, and vivid wildlife. A masterpiece in its own right, it promises an unparalleled experience, a blend of nostalgia, beauty, and craftsmanship.