The Ultimate Wooden Puzzle Experience
Embark on an enthralling journey with this Wooden Puzzle. Set in the heart of Africa, each piece unveils a part of the captivating sun-drenched desert landscape.
A Wildlife Selfie Like No Other
Witness the amusing selfie of Africa's most iconic animals – from the towering Giraffe, striped Zebra, playful Meerkat, to the mighty Rhinoceros, graceful Antelope, speedy Ostrich, and the observant Lemur. As you piece together each segment, you'll feel the warmth of Africa and the buzz of its unique wildlife ecosystem.
Designed with Precision and Creativity
Every piece of this intriguing jigsaw is one of a kind. Each element boasts a distinctive shape, ensuring a challenging yet enjoyable assembly process. Beyond regular pieces, you'll find larger, shaped elements featuring detailed renditions of various animals and landmarks. These remarkable elements heighten the assembling intrigue, allowing for a truly immersive experience.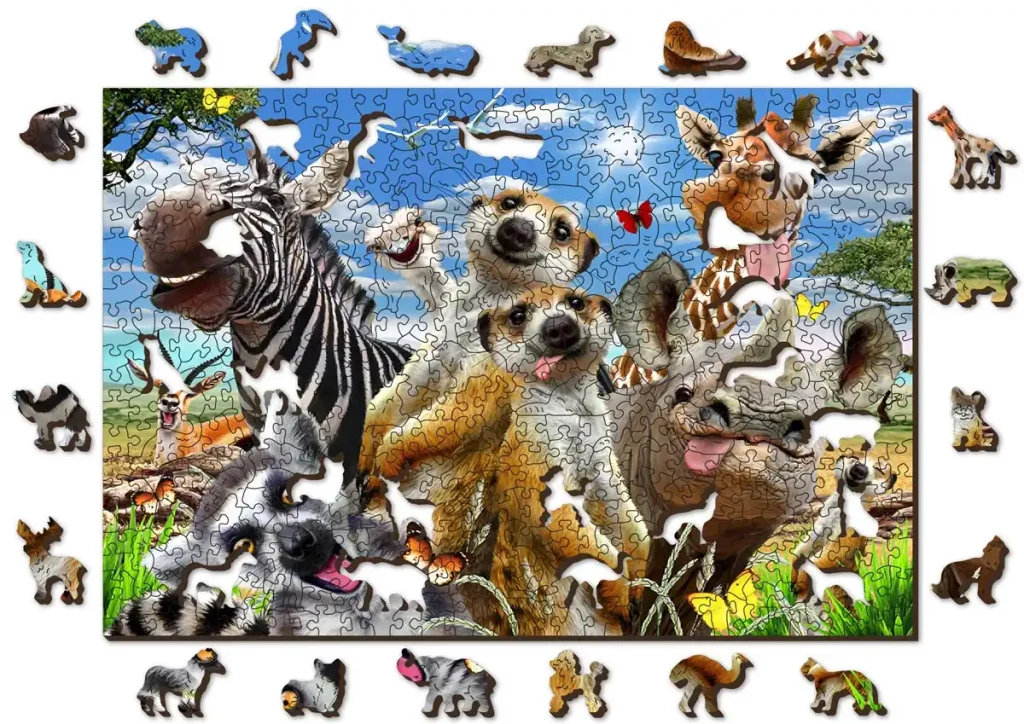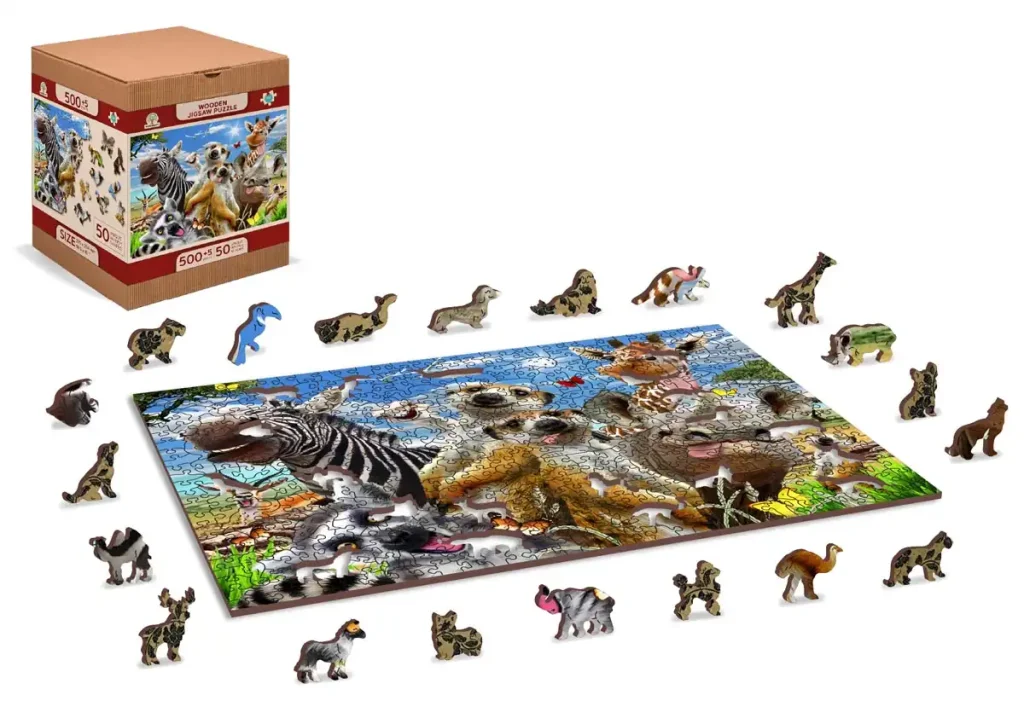 The Perfect Gift
Looking for a meaningful present for a loved one? This product serves as a thoughtful gift for both children above 10 and adults. The vibrant colors and meticulous detailing make it not only a game but a piece of art.
A Beautiful Addition to Your Space
Once completed, this depiction of Africa's enchanting wildlife doesn't have to be disassembled. Its lively portrayal can effortlessly enhance any room's ambiance, and yes, you can proudly hang it on your wall as a testament to your patience and skill.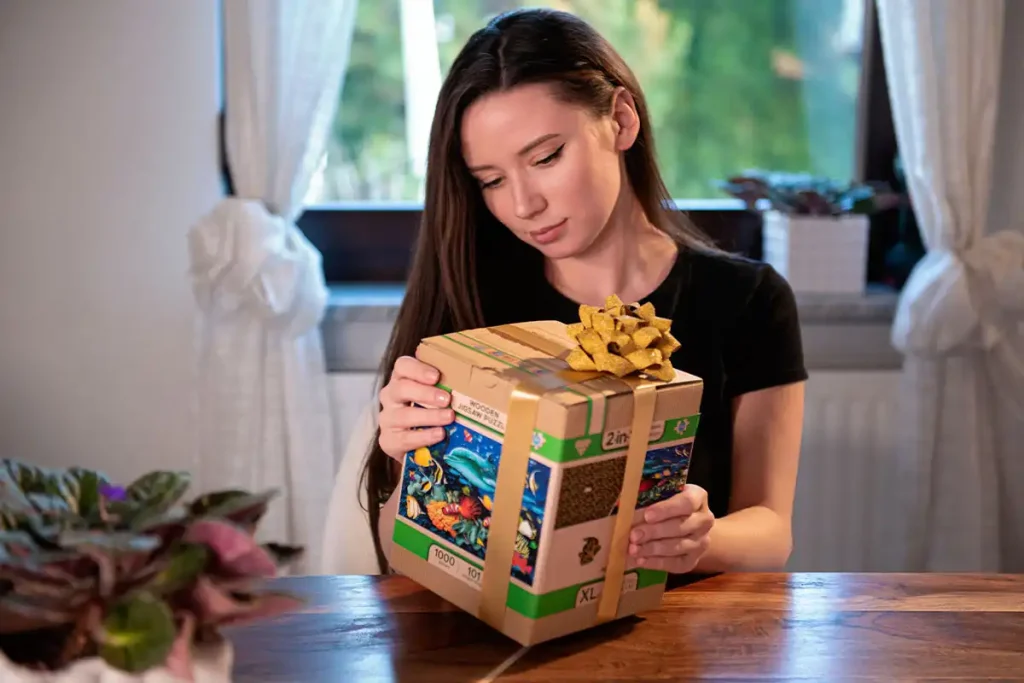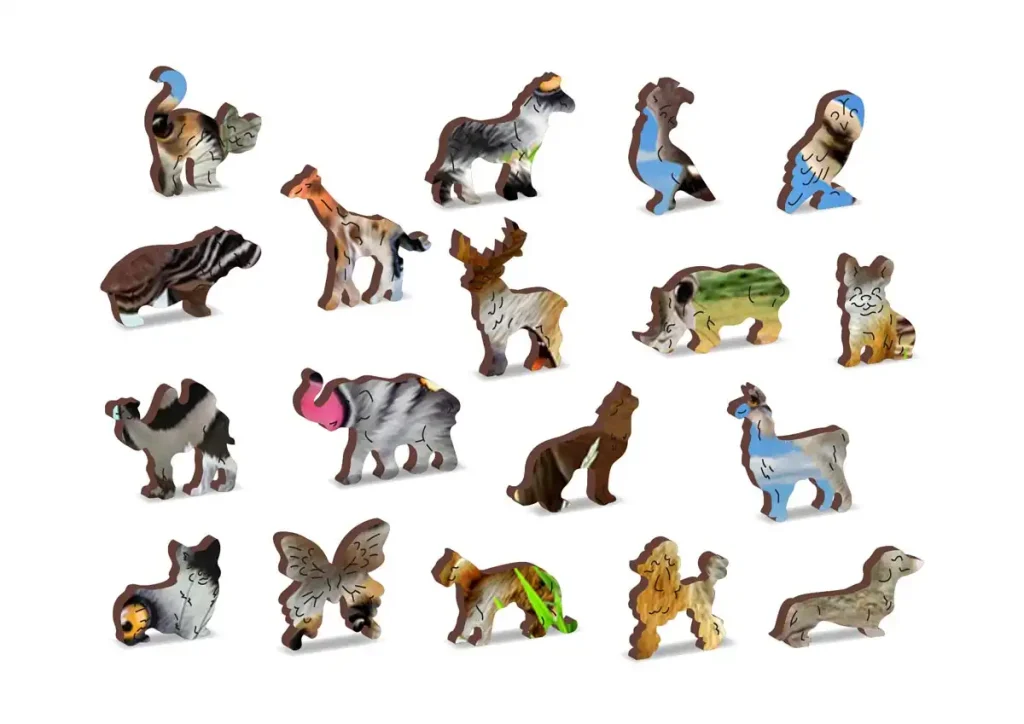 A Bonding Experience for Families
Assembling this jigsaw is an excellent way for families to bond. Spending hours fitting the pieces together offers a delightful opportunity to converse, collaborate, and connect.
More Than Meets the Eye
Besides its stunning front, there's a secret on the reverse side. A subtle pattern graces the back of each piece, offering hints and making the assembly even more engaging. The intricate thematic cuts, be it animals or landmarks, are tailored to match the puzzle's theme, ensuring a unique experience with every set.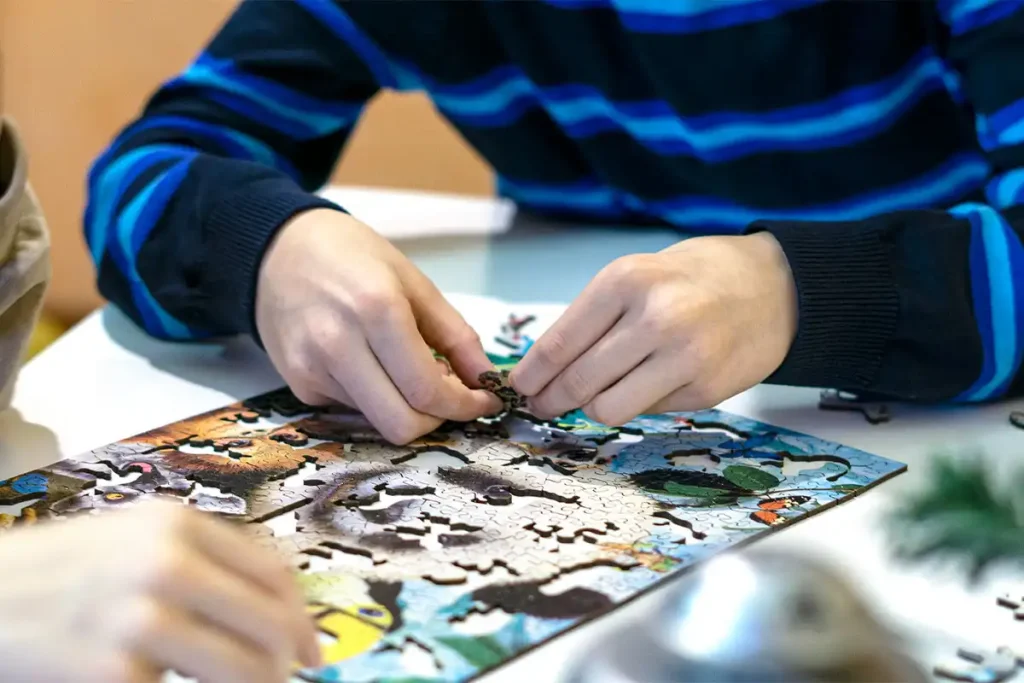 Characteristics
Series/Article
EX 505-0017-L
Age
10+
Number of elements
500 pcs
Number of whimsies
50 pcs
Assembled size
H: 14,76"(37,5 cm)
W: 10" (25,4 cm)
Packaging size
H: 5,98" (15,2 cm)
W: 4,92" (12,5 cm)
D: 4,92" (12,5 cm)
Packaging weight
0,66 lb (0,3 kg)
Puzzle thickness
0.12″ (0,3 cm)
Assembly time
6 h
Artist
Howard Robinson
Type of Cut
Animal
Back side
In conclusion
The "Welcome to Africa 500" offers more than just entertainment. It's an adventure, an art piece, and a gateway to Africa's heart. Join us on this unforgettable journey and witness Africa like never before.