Discover the Wooden Puzzle Magic
Embarking on this Wooden Puzzle journey is like embarking on a global expedition. Famous wonders such as the Eiffel Tower, Leaning Tower of Pisa, Coliseum, Big Ben, Pyramids of Giza, Statue of Liberty, Taj Mahal, Sagrada Familia, Stonehenge, and the Brooklyn Bridge emerge from the depths of finely cut wood, enticing you to relive the tales these monuments carry.
A Vibrant Palette
Every piece radiates with rich hues, bringing the splendors of the world to vivid life. Whether it's the sun-kissed golden sands of the Pyramids or the dreamy twilight hues of the Taj Mahal, each landmark is represented with meticulous attention to detail and color.
Unique and Distinctive
Every element of this collection stands out, boasting its unique shape. From the towering grandeur of architectural wonders to special formative elements like animals, each piece guarantees a delightful surprise, making the assembly process captivatingly immersive.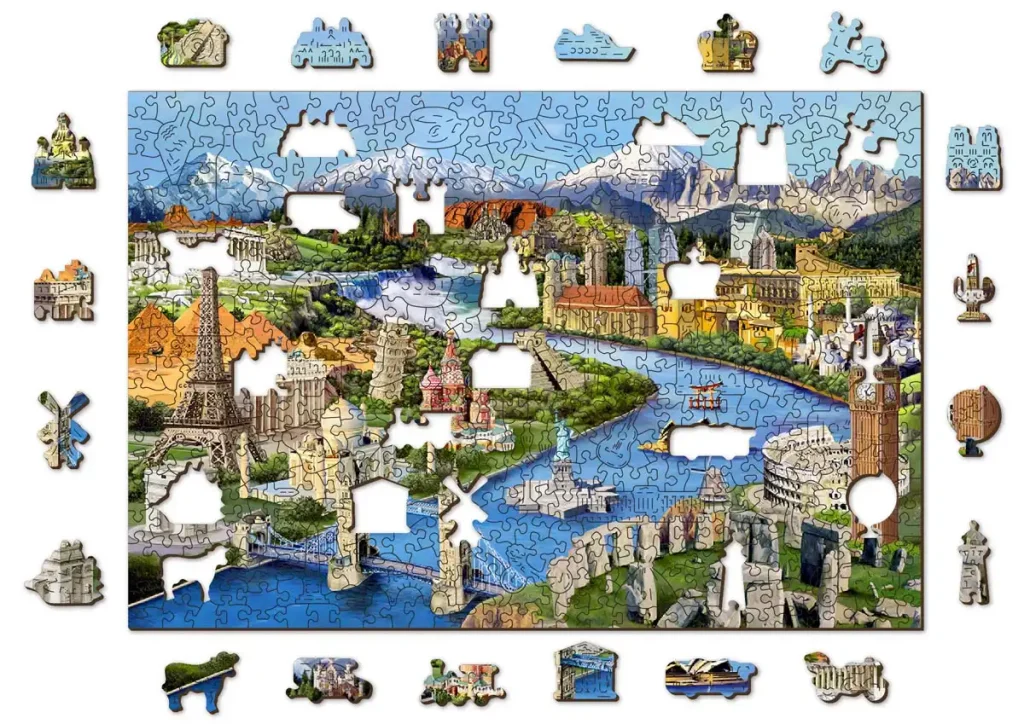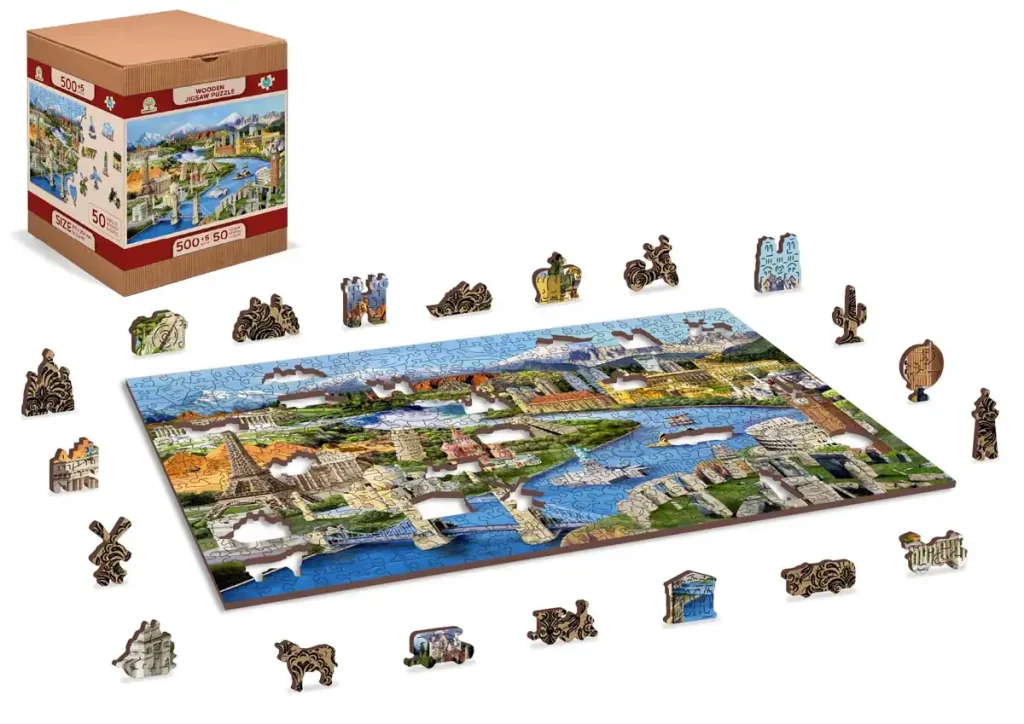 Engage and Bond
Gathering around this puzzle is an exquisite way to spend quality moments with your loved ones. Ages 10 and above can participate, making it a splendid family activity. Through teamwork and collaboration, you'll find that the end result is not just a completed puzzle but a tapestry of shared memories and stories.
The Ideal Gift
Be it birthdays, anniversaries, or just because, gifting this scenic montage serves as an invitation to explore the world from the comfort of one's home. It's an offering of adventure, romance, and timeless beauty.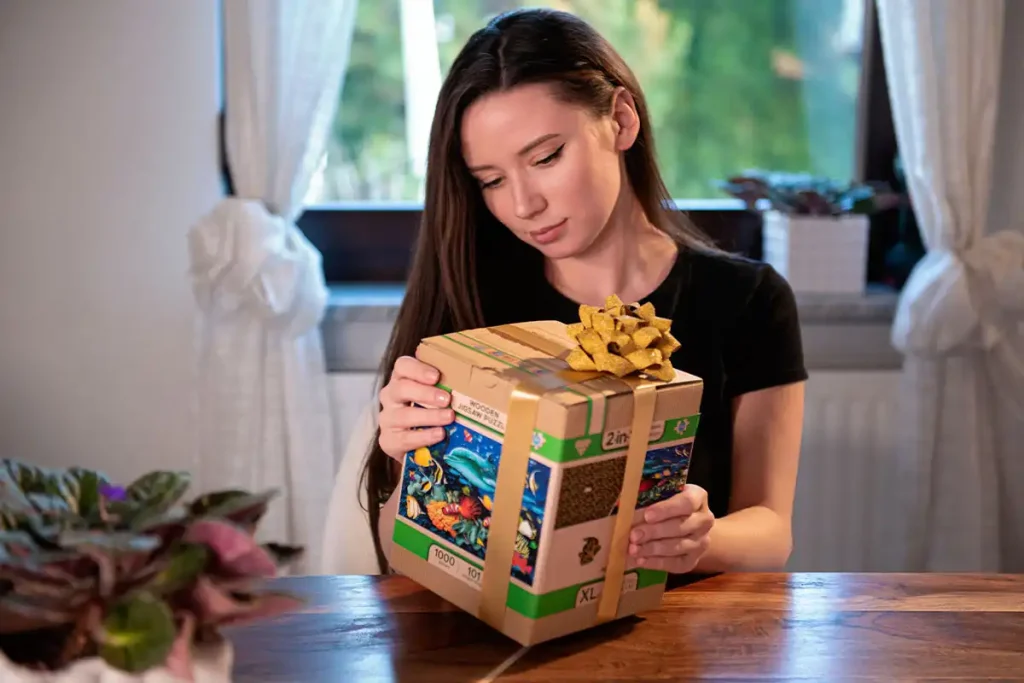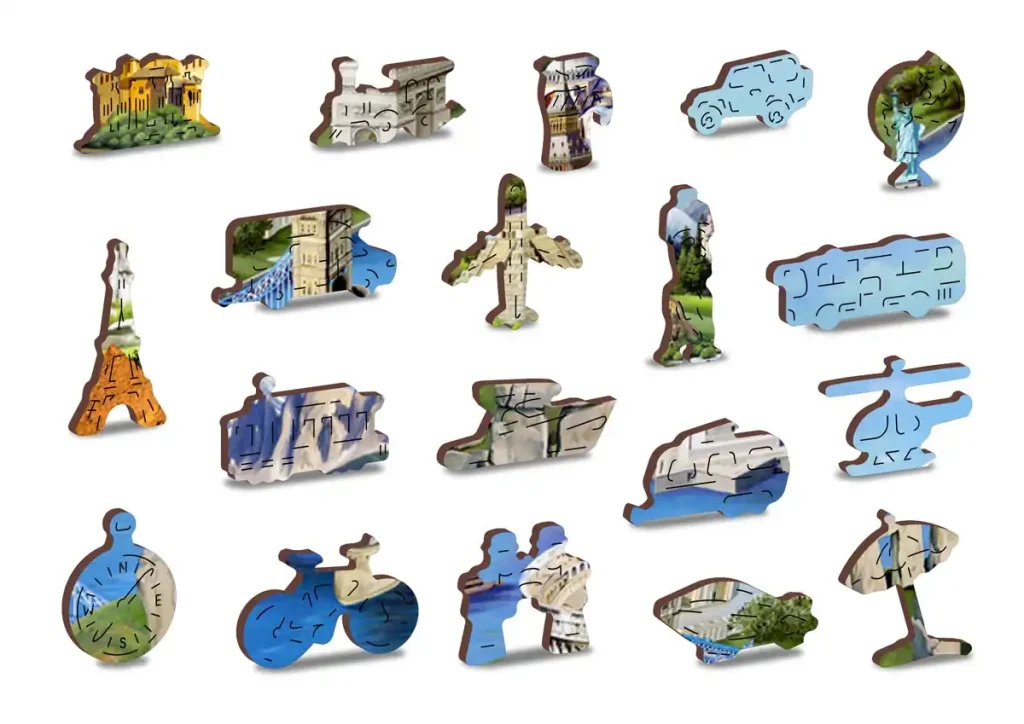 Aesthetics Beyond Assembly
Beyond the sheer joy of assembling, this masterpiece transforms into a splendid decor piece. Once completed, it stands as a testament to your patience and effort, ready to be showcased on your wall, adding a touch of worldly elegance to any space.
Double the Mystery
Each puzzle is two-sided. The reverse side presents patterns that assist in the assembly, complementing the main theme. Whether it's animal motifs for wildlife puzzles or specific landmarks for travel-themed ones, the back offers hints, adding a touch of intrigue to your experience.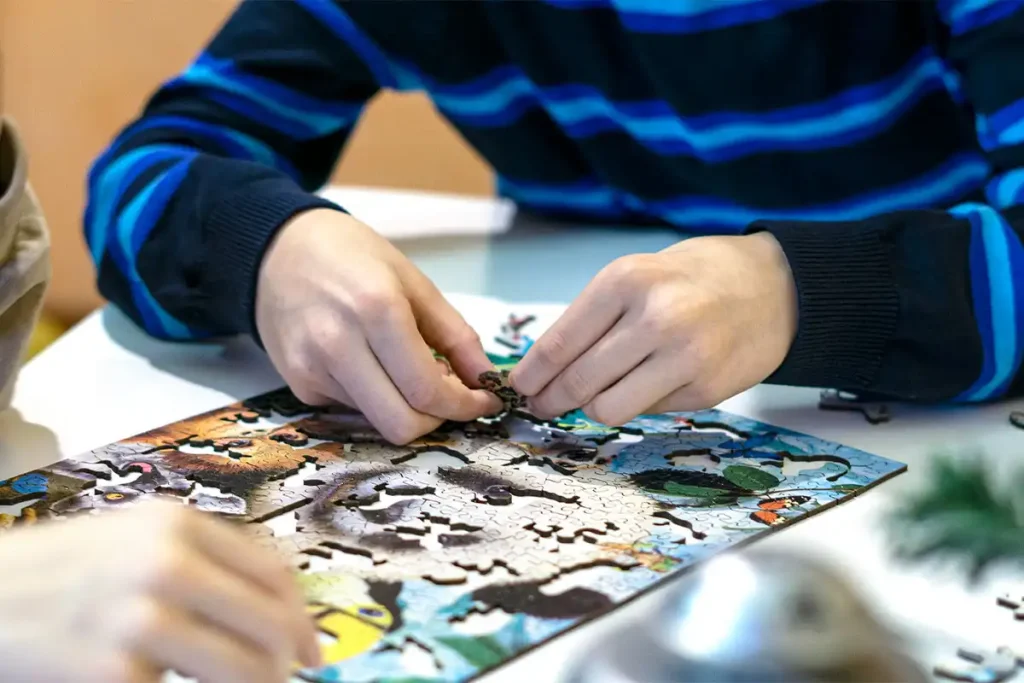 Characteristics
Series/Article
TR 505-0001-L
Age
10 +
Number of elements
500 pcs
Number of whimsies
50 pcs
Assembled size
H: 14,76"(37,5 cm)
W: 10" (25,4 cm)
Packaging size
H: 5,98" (15,2 cm)
W: 4,92" (12,5 cm)
D: 4,92" (12,5 cm)
Packaging weight
0,66 lb (0,3 kg)
Puzzle thickness
0.12″ (0,3 cm)
Assembly time
6 h
Artist
Simonetta Pirola
Type of Cut
Travel
Back side
In conclusion
The World Landmarks 500 is more than just a puzzle; it's a journey, a story, and a work of art. Embrace the adventure, cherish the memories created, and take pride in the beautiful piece of art you'll craft with your own hands.