Delving into the 3D Wooden Puzzle Car Experience
Step into the exclusive domain of the 3D Wooden Puzzle Car, where design meets movement. Hailing from Poland, every piece resonates with the meticulousness of European artisanship and the heritage of age-old craftsmanship.
The Rally Car 2 is a marvel, down to its minutest detail. Boasting doors and a trunk that swing open, it invites onlookers to explore deeper, to get lost in its precision.
Features That Transcend Expectations
The control elements, comprising a refined steering wheel and operational levers, ensure an immersive experience, offering a semblance of piloting a real rally car. Furthermore, the subtle glow of its imitation lights, combined with a dedicated driver's seat, enhances its allure, evoking an aura of authenticity.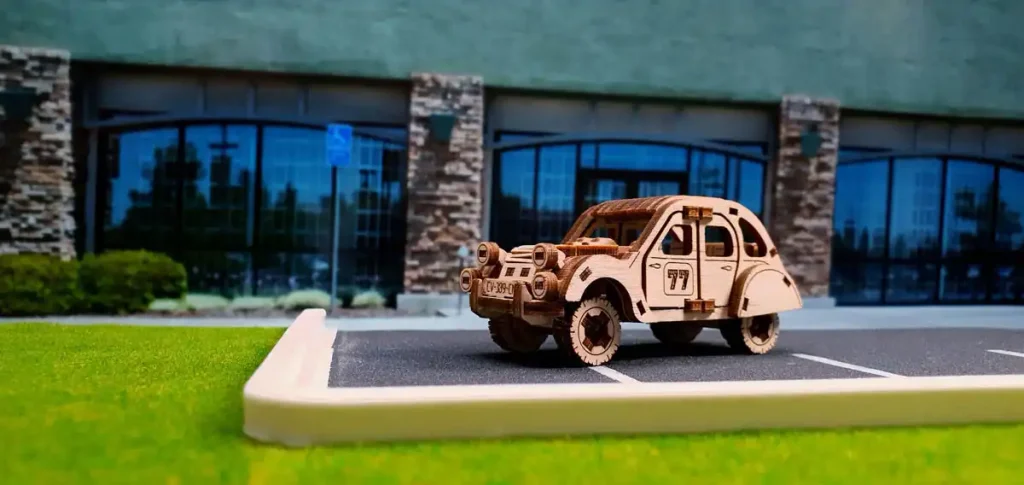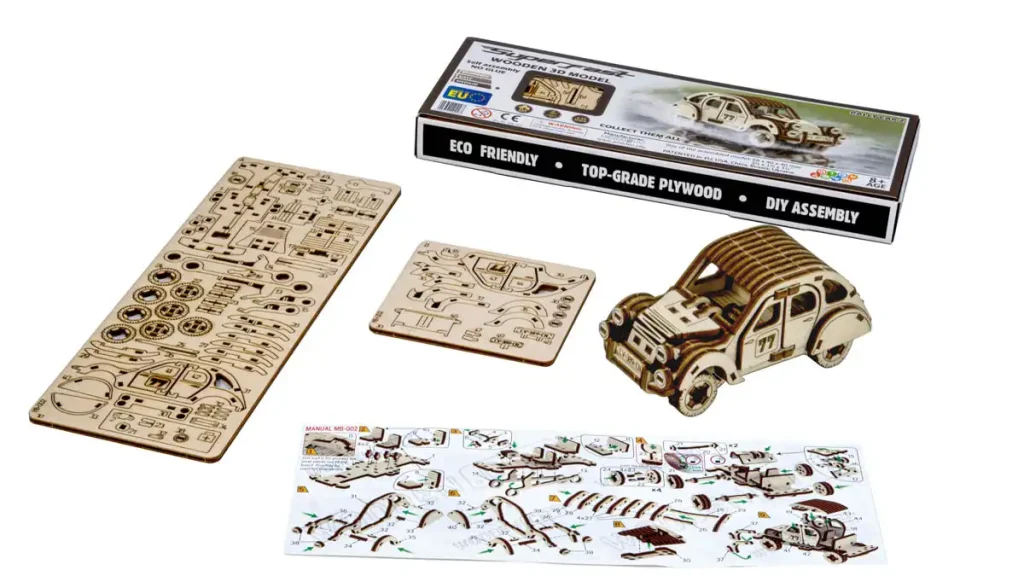 A Canvas of Creativity
While the Rally Car 2 is a masterpiece in its natural state, it comes with the freedom to be adorned with colors of your choosing. It's not just about assembling; it's about creating. Infuse your personality, let your creativity flow, and transform this model into a unique piece of art.
The Gift of Timeless Craftsmanship
The Rally Car 2 is more than a mere present; it's a testament to one's appreciation for art, mechanics, and intricate craftsmanship. Ideal for both young minds and seasoned hobbyists, it's a gift that promises engagement, satisfaction, and a sense of accomplishment.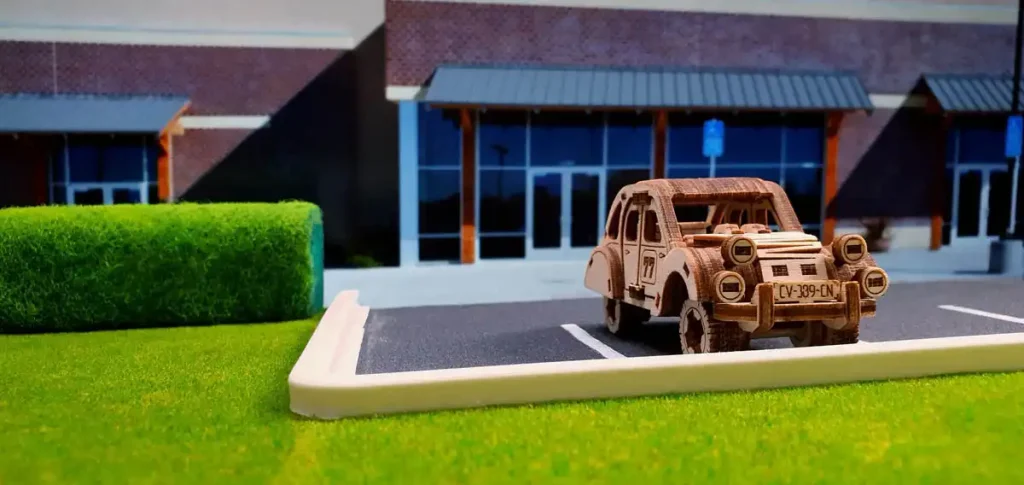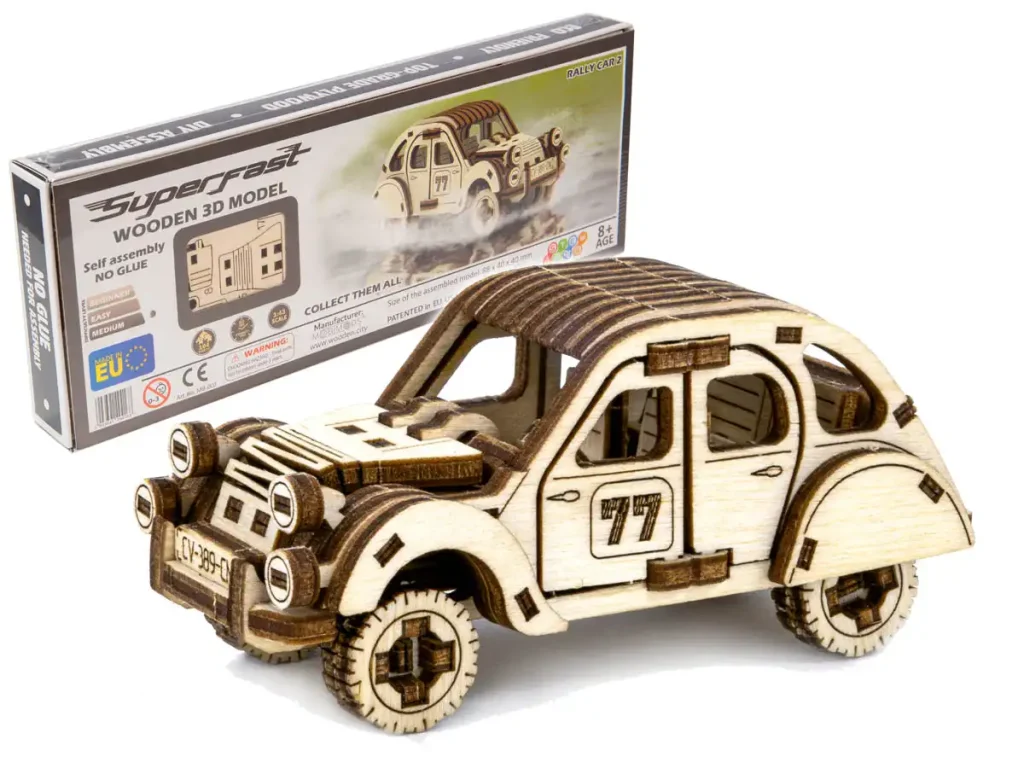 Turbocharge Family Fun with Rally Car 2
Accelerate into a realm of shared creativity with Rally Car 2! As you journey through its design, tales of thrilling races and tight corners come alive. Beyond the rubber and roar, discover a track paved with giggles, teamwork, and cherished memories. Embark on this high-octane family escapade, crafting moments that will race straight into your hearts. Ready, set, cherish!
Characteristics
Series/Article
MB-002
Model Scale
1:43
Quantity
98
Set
2 sheet of plywood,
Assembly instruction
Spare parts
6
Difficulty level
3/5
Assembly time
1 h
Model dimensions
H: 3.46'' (8,8 cm)
W: 1.57'' (4 cm)
D: 1.57'' (4 cm)
Package size
H: 3.54" (9cm)
W: 9.52" (24,2cm)
D: 0.99" (2,52 cm)
Openable doors
✔
Control elements (steering wheel, levers)
✔
Imitation lights
✔
Driver/pilot seat
✔
Opening the hood/trunk
✔
Can be a decor element
✔
Possibility of hand painting
✔
Age
8+
Pride of Polish Precision
Borne from the rich traditions of Polish craftsmanship, the Rally Car 2 encapsulates the essence of precision, passion, and unparalleled skill. It's more than a model; it's an experience, a journey through the annals of European artisanship. Embrace this journey, and be a part of a legacy that values art, mechanics, and sheer perfection.