3D Wooden Marble Run Mini: A Journey through Craftsmanship
This 3D Wooden Marble Run Mini is not just another toy, but an ode to European craftsmanship, taking you on a mesmerizing journey of imagination and precision. Every piece, carved meticulously from birch wood, stands testimony to the legacy of our Polish roots.
The Art of Assembly
Beyond the joy of creation, every model comes with the potential of motion. These aren't mere static pieces to adorn your shelves. These are intricate machines. Cars that move, clocks that tick, and in the case of the Marble Run Mini, marbles that sprint through a labyrinth powered by a manual mechanism. The adventure lies not just in the assembly but in watching your creation come alive.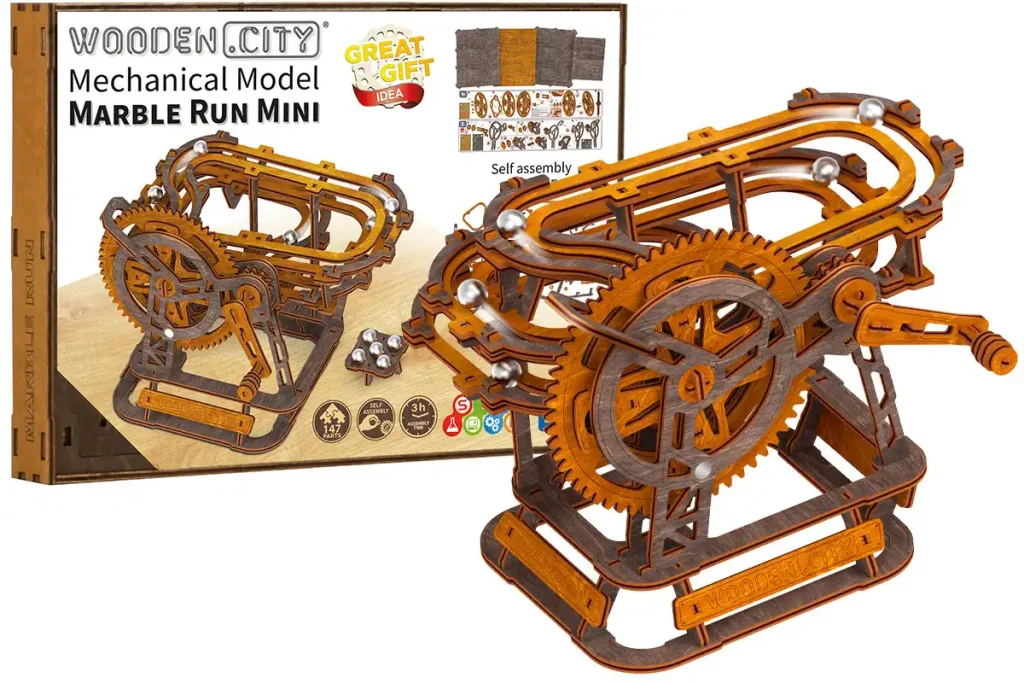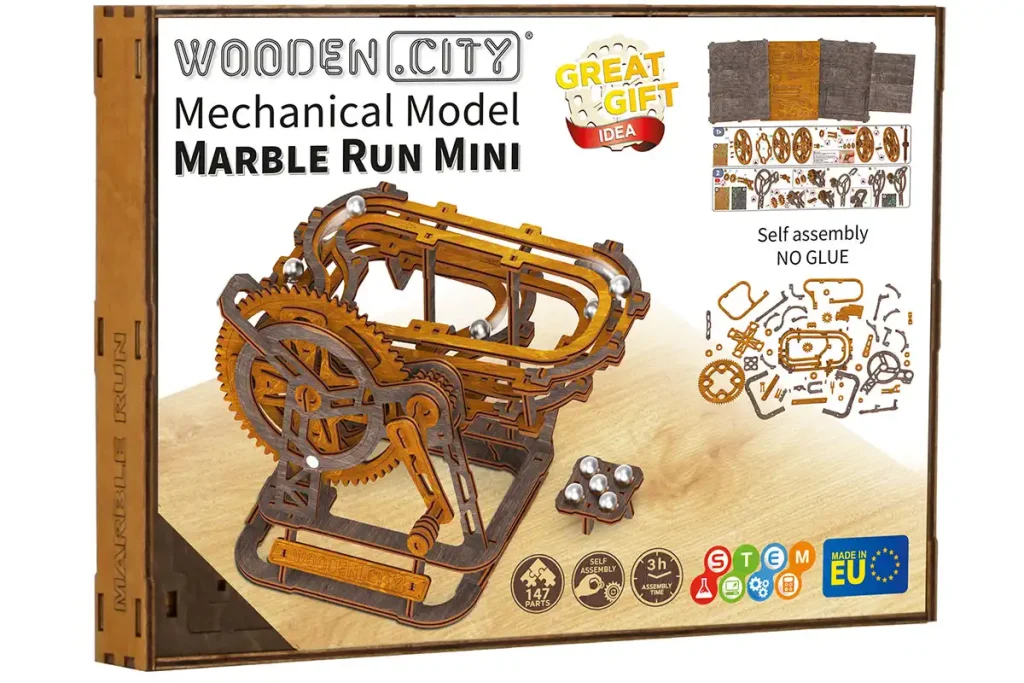 An Ideal Gift
Whether it's a birthday, an anniversary, or just a 'thinking of you' gesture, the Marble Run Mini makes for a thoughtful present. Its elegance transcends age. Kids would marvel at its magic, and adults would appreciate the skill involved. It's a gift that promises engagement, enchantment, and a dash of nostalgia.
Decor Beyond Ordinary
When assembled, it transforms into more than just a plaything. It becomes a statement piece. A testament to the confluence of art and engineering. Whether placed in a living room, study, or a child's bedroom, it's bound to start conversations and garner admiration.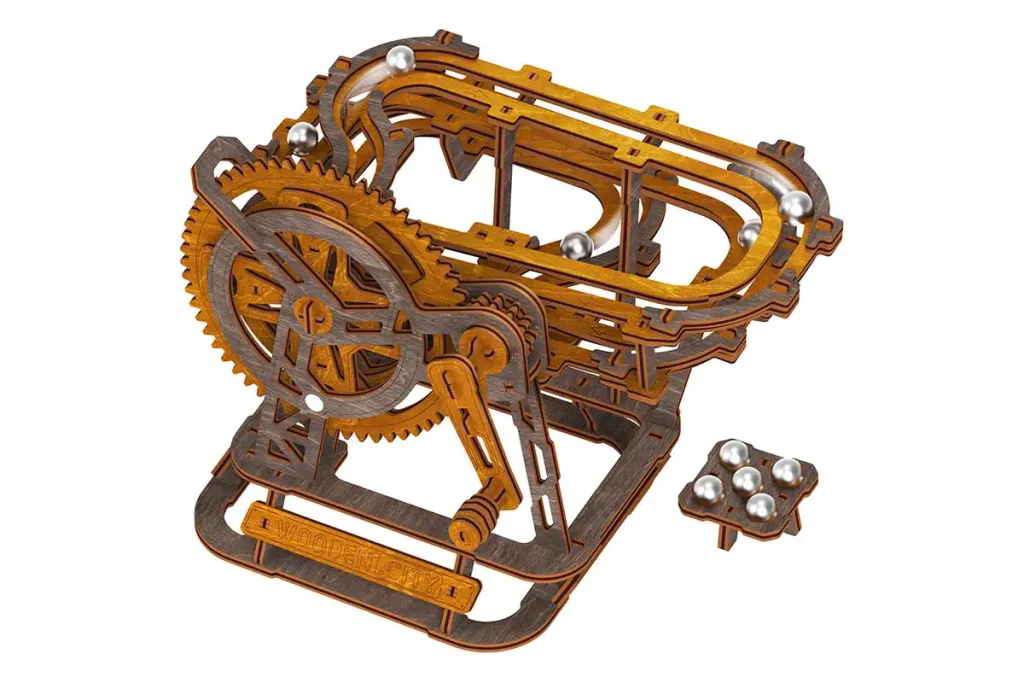 Characteristics
Series/Article
WR-356
Quantity
128
Spare parts
19
Set
Balls 9,525 – 5 ;
Candle,
Sandpaper
Difficulty level
3/5
Assembly time
3 h
Model dimensions
H: 5.43″ ( 13,8 cm)
W: 6.89″ ( 17,5 cm)
D: 6.5″ ( 16,5 cm)
Package size
H: 9.45″ ( 24 cm)
W: 6.89″ ( 17,5 cm)
D: 1.1″ ( 2,8 cm)
Age
14+
Box – podium/displaying stand
✔
Number of gears
4
Setting the mechanism in motion by rotation
✔
The packing box is made of wood.
Inside there is an instruction on how,
after assembling the model, you can also
assemble the box into a demonstration stand
✔
Sharp track turns
✔
Spiral descent
✔
Lever-gear ball elevator
✔
Mechanical Marvel
Every rotation, every turn, and every movement is a result of careful design and intricate detailing. The labyrinth for the metallic marbles is not a mere game, but a showcase of what is possible when innovation meets tradition. And the hand-operated mechanism, simple yet efficient, embodies the beauty of mechanics in its purest form.
In conclusion, the Marble Run Mini is more than just a product; it's an experience. An experience of creation, of marvel, and of appreciation. Delve into a world where wood takes form and motion, offering you a piece of art, a slice of engineering, and a timeless toy all in one.