Engaging and Beautiful Wooden Puzzle
In this Wooden Puzzle, you will find a beautifully illustrated scene of Santa Claus with gifts, set in a festively decorated interior with a radiant Christmas tree. It's not just a puzzle; it's a festive journey in every piece.
Experience a world of vibrant colors and unique designs with "The Magic of Christmas Eve 1000". Each of the 1000 pieces is distinct, creating a challenging and rewarding assembly process. Ideal for puzzle enthusiasts of all ages, it's perfect for those over 14 years.
Unique Piece Design for Enhanced Enjoyment
Every piece in this puzzle is uniquely shaped, ensuring a fascinating and enjoyable building experience. The inclusion of large, thematic pieces like animals or landmarks varies depending on the puzzle's theme, adding an intriguing twist to the assembly process.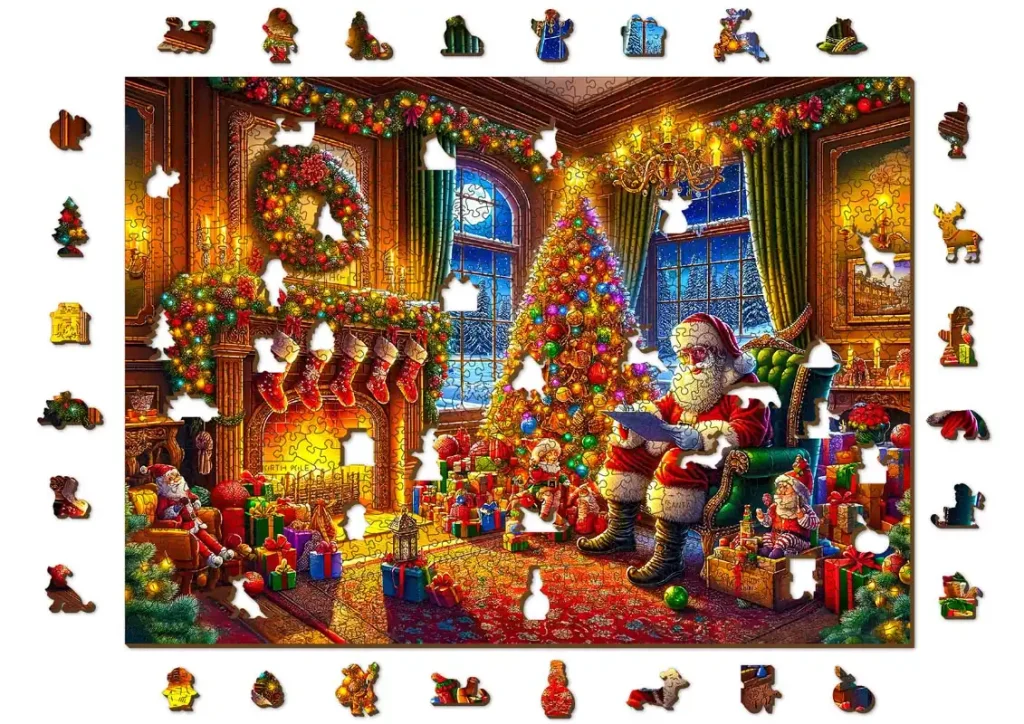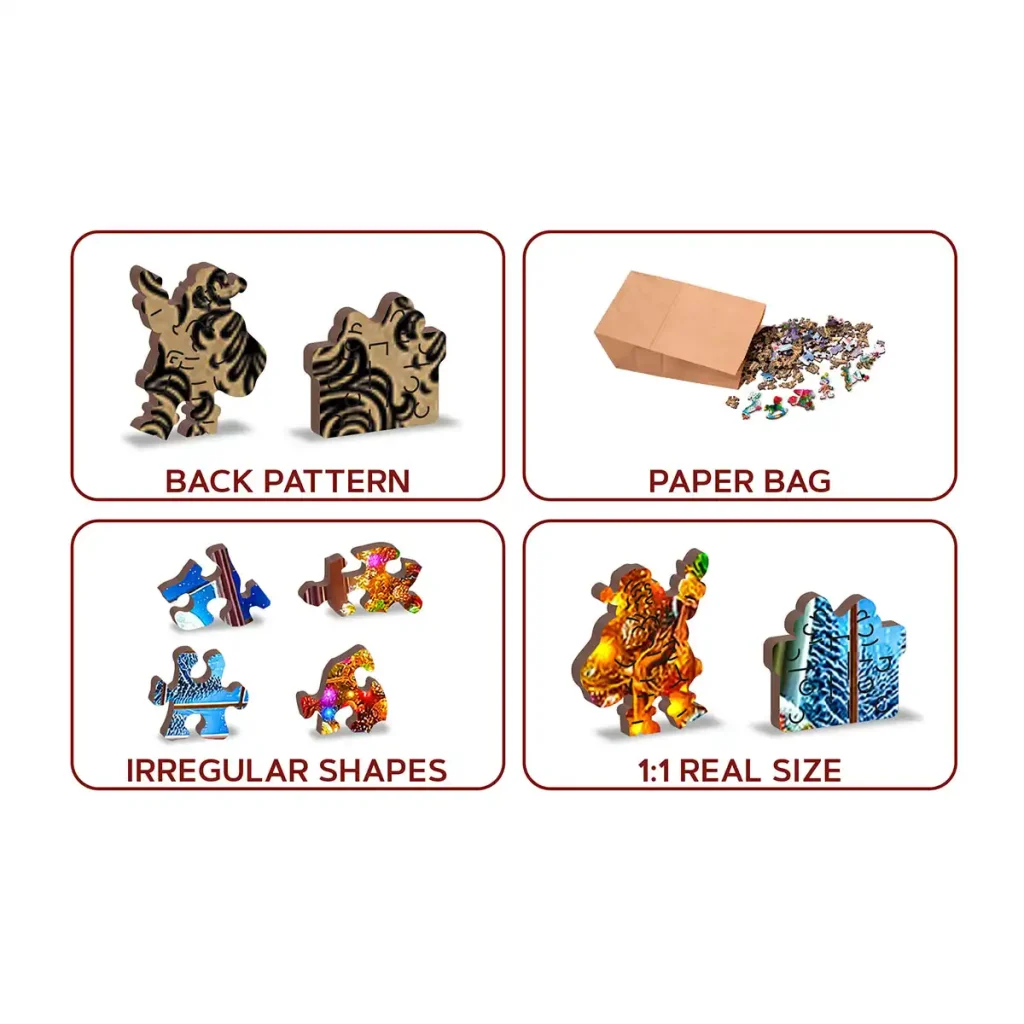 A Memorable Family Activity
Assembling this puzzle is an excellent way to spend quality time with your family. It's an engaging activity that brings everyone together, creating lasting memories and strengthening bonds.
A Perfect Gift for Any Occasion
This puzzle makes an exceptional gift, ideal for both puzzle enthusiasts and those new to the hobby. Its captivating theme and exquisite craftsmanship ensure it will be a cherished present.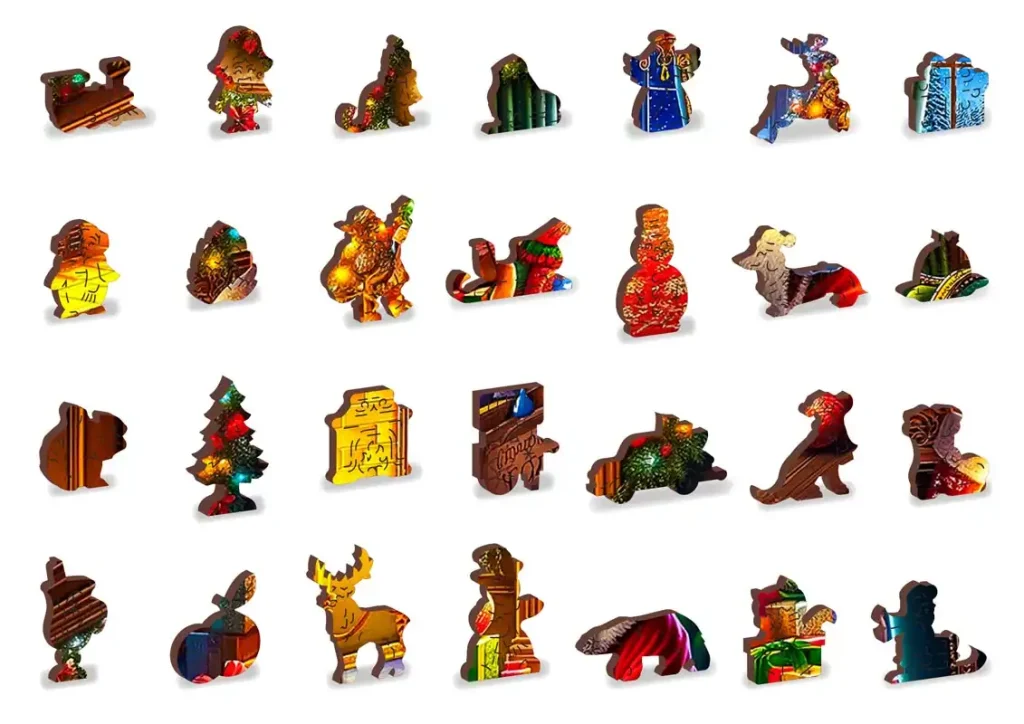 Transforms into Elegant Wall Decor
Once completed, "The Magic of Christmas Eve 1000" becomes a stunning piece of wall art. Its intricate design and vivid imagery make it a fantastic addition to any room, adding a touch of elegance and festive charm.
Theme-Specific Cut Pieces for Added Interest
Our puzzles feature thematic cutting, with each puzzle having its own unique theme. In animal-themed puzzles, you will find animal-shaped pieces, and in travel-themed puzzles, pieces shaped like famous landmarks.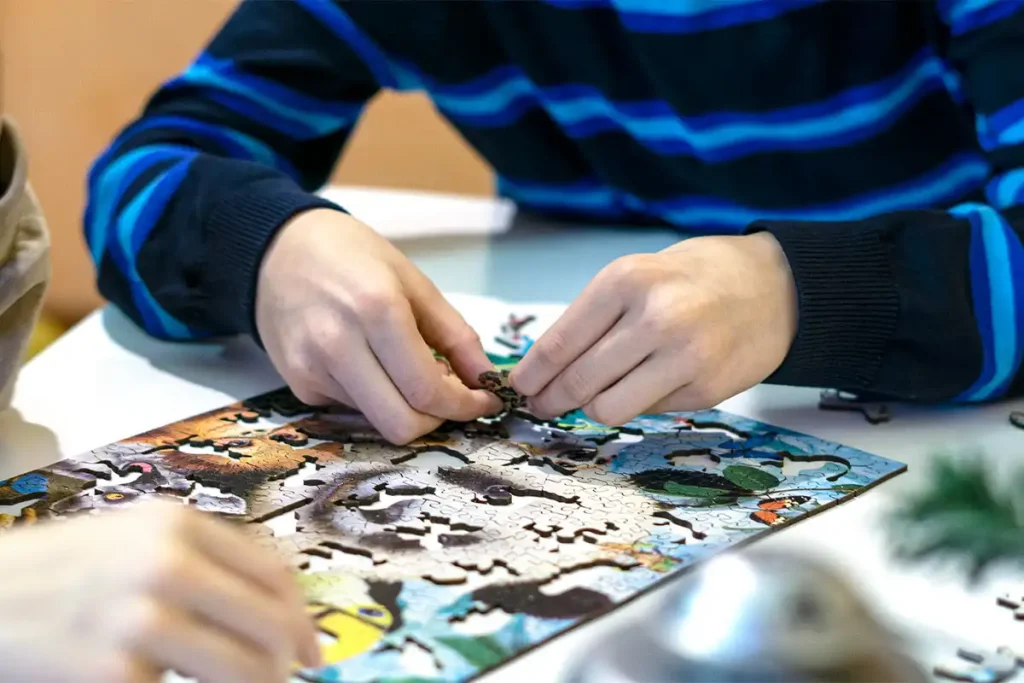 A Two-Sided Puzzle for More Challenge
Each puzzle piece is double-sided, featuring a pattern on the back to assist in assembly. This adds an extra layer of challenge and enjoyment to the puzzle-solving experience.
Characteristics
Series/Article
NB 0803-XL
Age
14+
Number of elements.
1010 pcs
Number of whimsies
100 pcs
Assembled size
H: 20.43" (51,9 cm) 
W: 14.76" (37,5 cm)
Packaging size
H: 7.87" (20 cm) 
W: 6.57" (16,7 cm)
D: 6.57" (16,7 cm)
Packaging weight
1,34 lb (0,61 kg)
Puzzle thickness:
0.12″ (0,3 cm)
Assembly time
13h
Type of Cut
Christmas
Back side
In conclusion, "The Magic of Christmas Eve 1000" is not just a puzzle; it's a celebration of family, art, and the festive spirit of Christmas. It's an enjoyable, challenging, and ultimately rewarding experience that leaves you with a beautiful piece of art and wonderful memories.