Embarking on the Wooden Puzzle Adventure
Delve deep into this Wooden Puzzle, where enthusiasts encounter the soulful essence of a hippie fox, capturing nature's free spirit in vibrant details. Each meticulously designed piece promises both visual allure and an invigorating experience.
Artistry Beyond Imagination
Hailing from the heart of Poland, our craftsmanship ensures a distinctive touch in every set. Animal aficionados can anticipate uniquely carved elements that embody the animal kingdom. Simultaneously, those with wanderlust will discover elements reminiscent of landmarks from diverse countries.
Two Sides to Every Story
Each intricate piece flaunts dual facets of artistry. The reverse side of each segment offers a design not only to enchant but also to assist during the assembly, enriching the overall experience.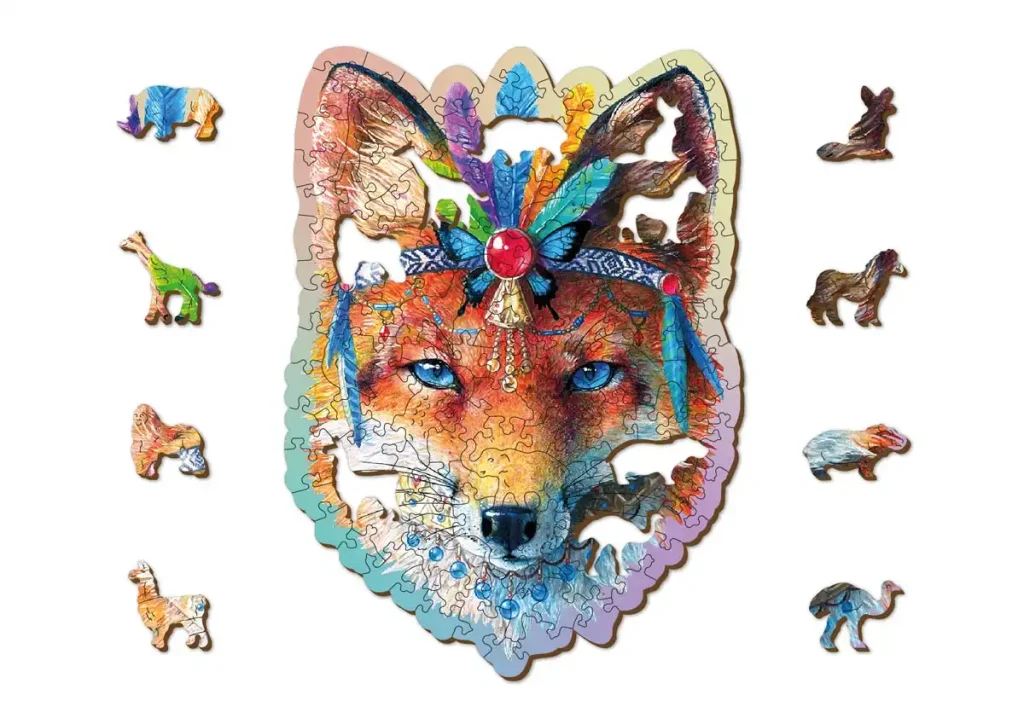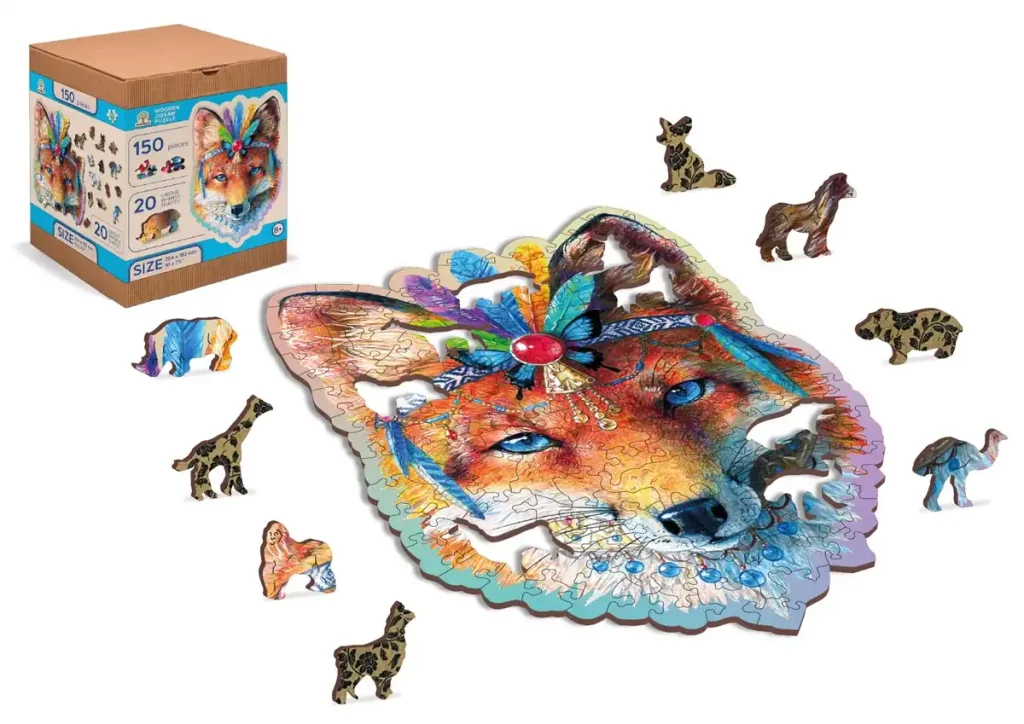 A Memorable Time with Loved Ones
Engaging in this artful assembly isn't solely about creating an image; it serves as a precious avenue to bond with family. An adult and a child, aged ten and above, can collaboratively bring the image to life, making the entire process a treasured memory.
Gift of Thought and Craft
In search of a gift that resonates? This masterfully designed ensemble emerges as an ideal present, blending cognitive challenges with relaxation. Suitable for both children (aged ten and above) and adults, it transcends the realm of ordinary gifts, offering shared moments of creativity and cherished memories.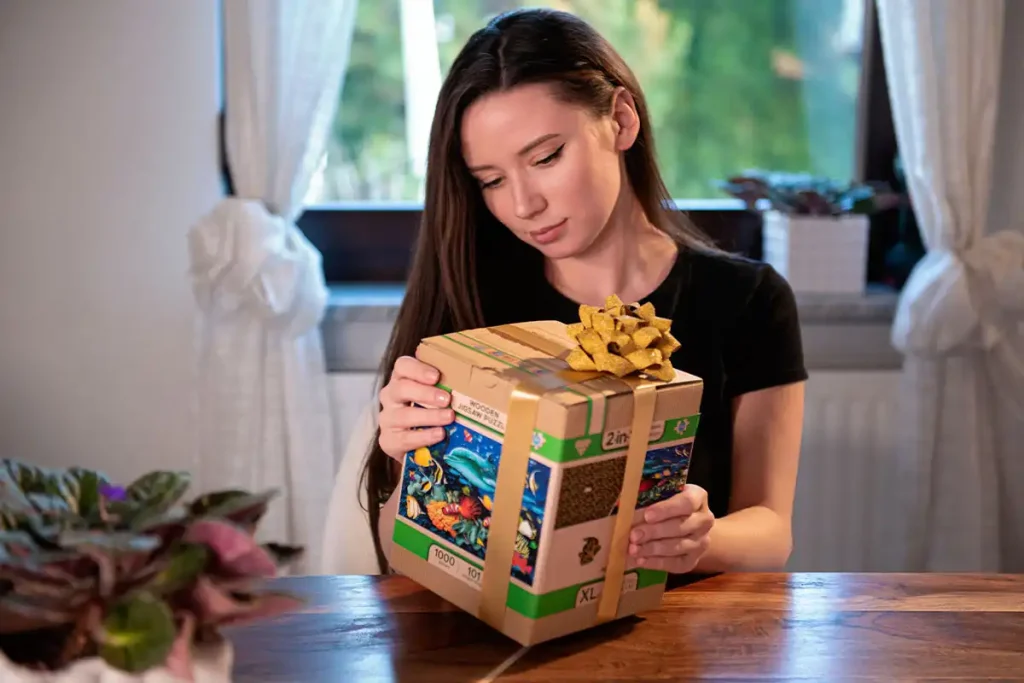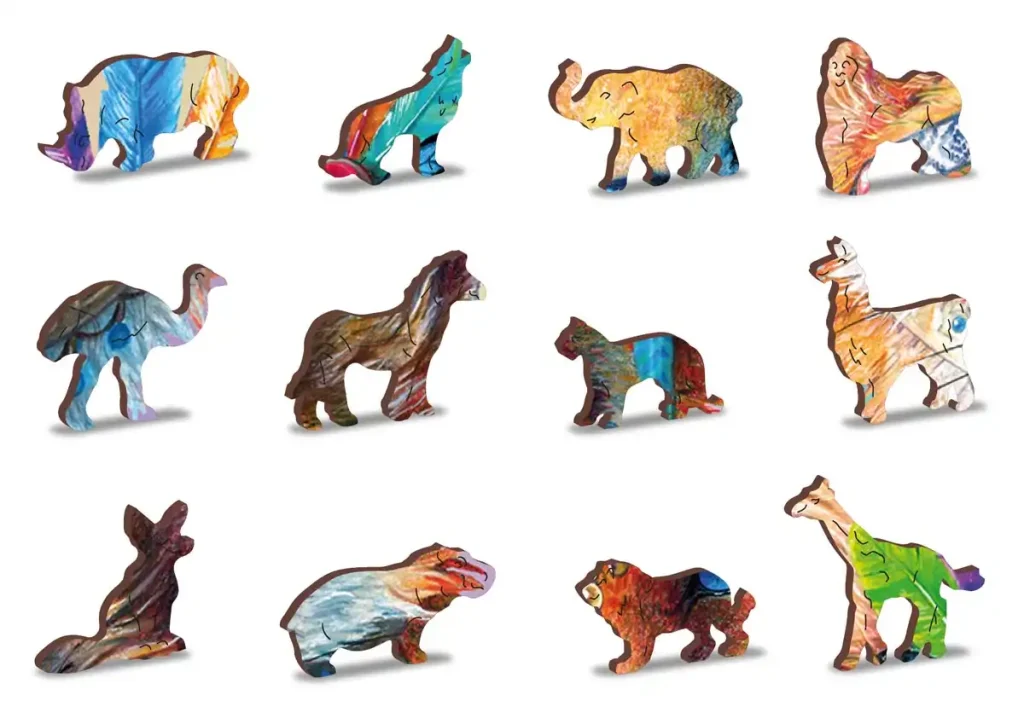 Transforming Spaces, Invoking Conversations
Once you've breathed life into this masterpiece, don't just stow it away. Showcase it on your wall, allowing it to metamorphose spaces with its aesthetic charm, invariably becoming the epicenter of many a conversation.
Delve into the Details
Every segment of this set narrates its unique tale. From the larger thematic components, such as animals or landmarks, every piece contributes profoundly to the narrative, making the assembly journey all the more enthralling.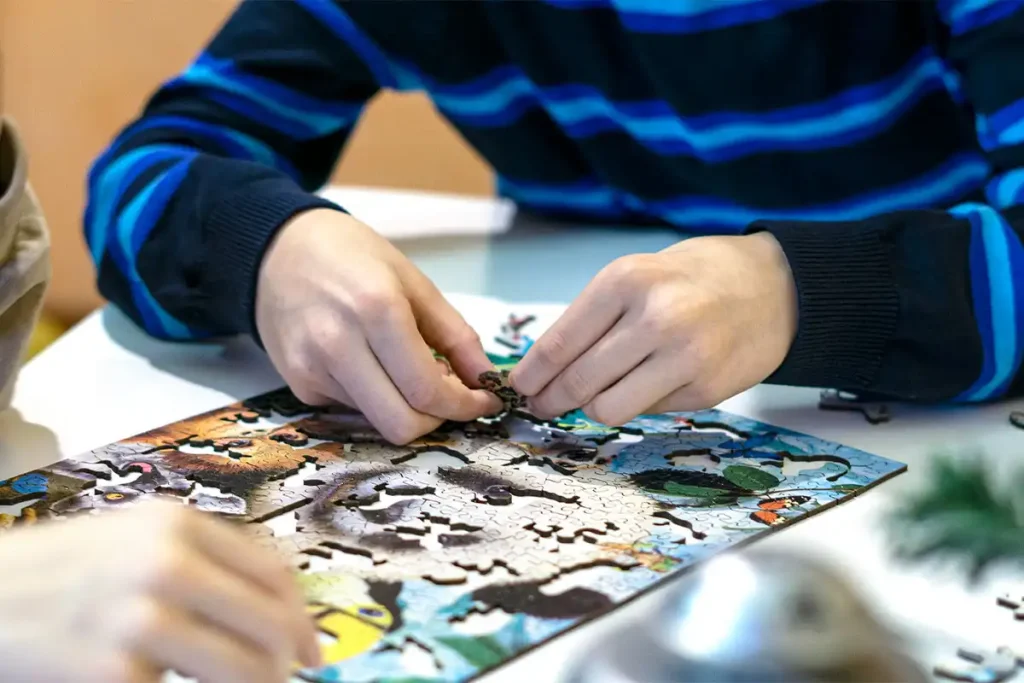 Characteristics
Series/Article
HE 0094-M
Age
8+
Number of elements
150pcs
Number of whimsies
20pcs
Assembled size
H: 10" ( 25,4cm)
W: 7.16"(18,2cm)
Packaging size
H: 5.98" (15,2 cm)
W: 4.92" (12,5 cm)
D: 4.92" (12,5 cm)
Packaging weight
0,51 lb (0,235 kg)
Puzzle thickness
0.12″ (0,3 cm)
Assembly time
2h
Artist
Carrie Edwards
Type of Cut
Animal
Back side
To conclude
The Mystic Fox 150 is not just an assembly of interconnected segments; it epitomizes art, memories, and collective experiences. Engage with it, lose yourself in its narrative, and emerge with a testament to creativity and camaraderie.