Experience the Magic of the Wooden Shaped Puzzle
Step into an artful assembly experience with this meticulously crafted item. Each piece boasts an exclusive design, ensuring that no two parts are the same. With significant elements shaped like animals and landmarks depending on the theme, your journey to complete the picture promises to be nothing less than thrilling.
Perfect Family Bonding Time
Suited for adults and children over the age of 8, it becomes an incredible bonding activity. Imagine a rainy afternoon, where parents and kids huddle over this beautiful creation, fitting each unique piece together, building memories that last a lifetime.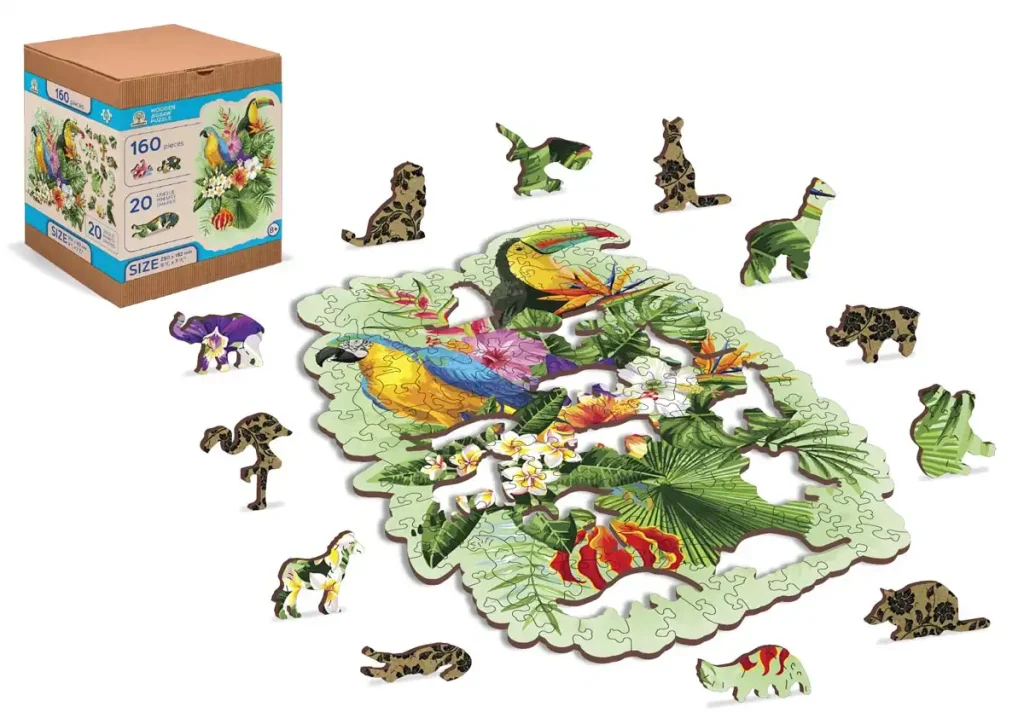 Two Sides to Every Piece
Not just your ordinary assembly challenge, each piece has a pattern on the reverse side, offering a helpful hint to its rightful place. It's like solving two mysteries at once!
A Gift That Speaks Volumes
Seeking the perfect gift? Look no further. Gift your loved ones hours of entertainment and a beautiful art piece at the end. It's not just about fitting pieces; it's a journey through art and nature.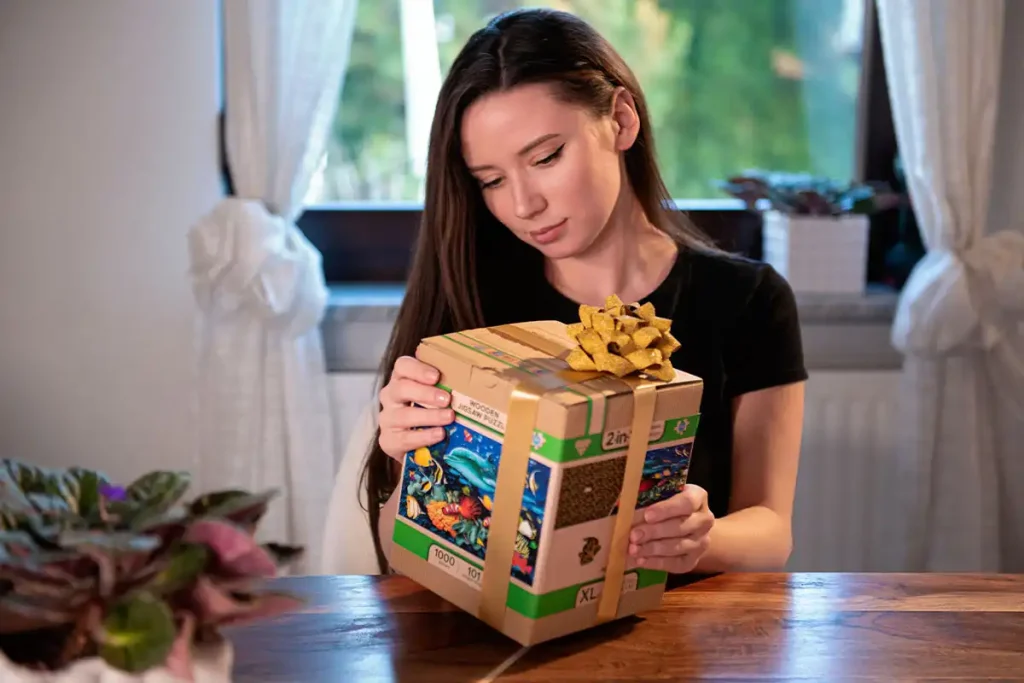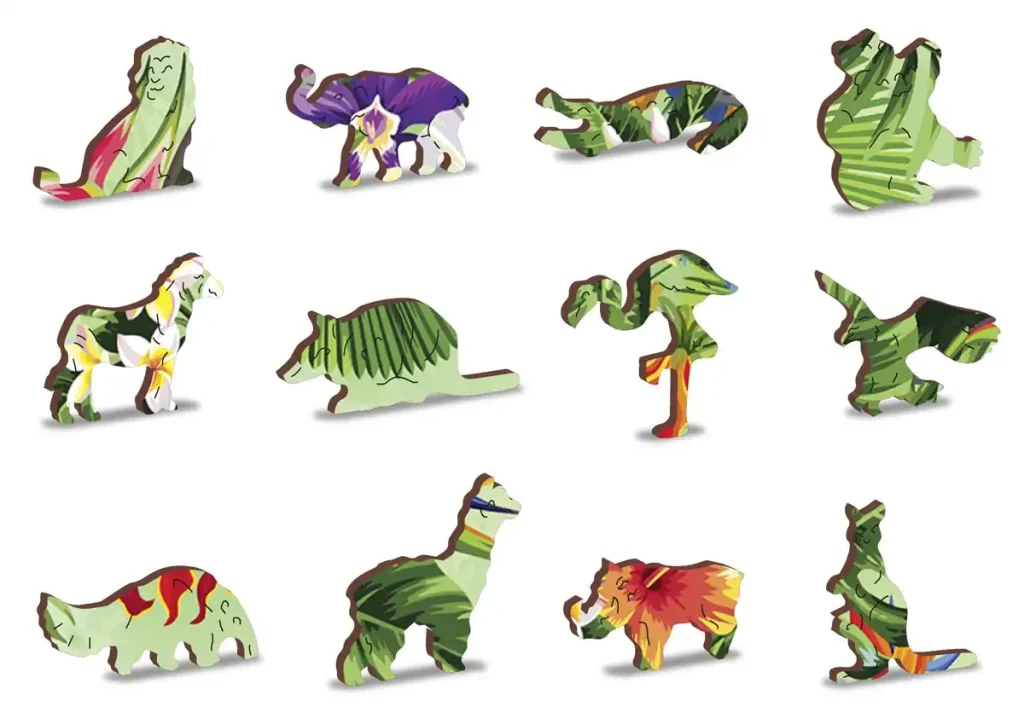 Transform Your Living Space
Once completed, this masterpiece doesn't need to be boxed up. Flaunt it! Hang it up on your wall as a testament to your patience, precision, and love for art.
Thematic Precision Cuts
Every item tells a story. While the "Tropical Birds" edition brings you closer to nature with its animal-themed elements, other sets take you on global adventures, showcasing landmarks from different countries.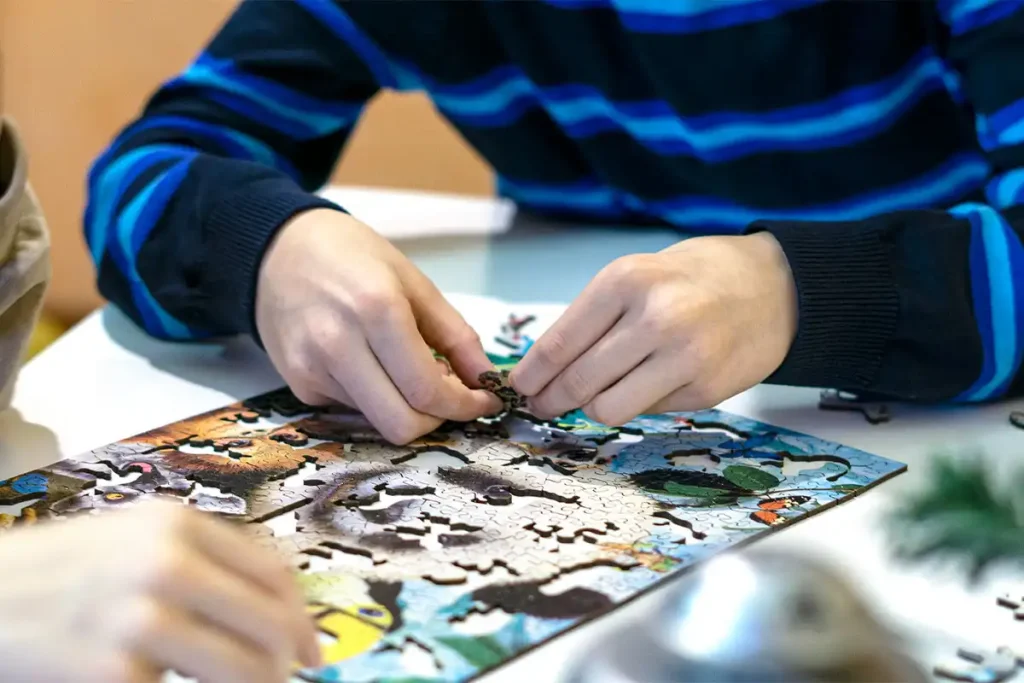 Characteristics
Series/Article
HE 0046-M
Age
8+
Number of elements
160pcs
Number of whimsies
20pcs
Assembled size
H: 10" ( 25,4cm)
W: 7.16"(18,2cm)
Packaging size
H: 5.98" (15,2 cm)
W: 4.92" (12,5 cm)
D: 4.92" (12,5 cm)
Packaging weight
0,51 lb (0,235 kg)
Puzzle thickness
0.12″ (0,3 cm)
Assembly time
3h
Artist
shutterstock
Type of Cut
Animal
Back side
In conclusion
Embark on a delightful journey with every piece you place. It's not just about fitting pieces together; it's about creating memories, cherishing moments, and admiring art. Experience it, relish it, and let it find a special place in your heart and home.