Embark on a Candy-Filled Wooden Puzzle Adventure
This Wooden Puzzle captures a moment to cherish: two young girls, one pushing a stroller and the other accompanied by a playful dog, entering a vast candy shop with eyes wide in amazement, searching for those elusive blue candies.
Every Piece Has Its Tale
Children, adults, girls, and even the candy shop itself play crucial roles in this lively tableau. The retro feel of the image takes one back to simpler times, making it a perfect blend of nostalgia and entertainment for enthusiasts of all ages.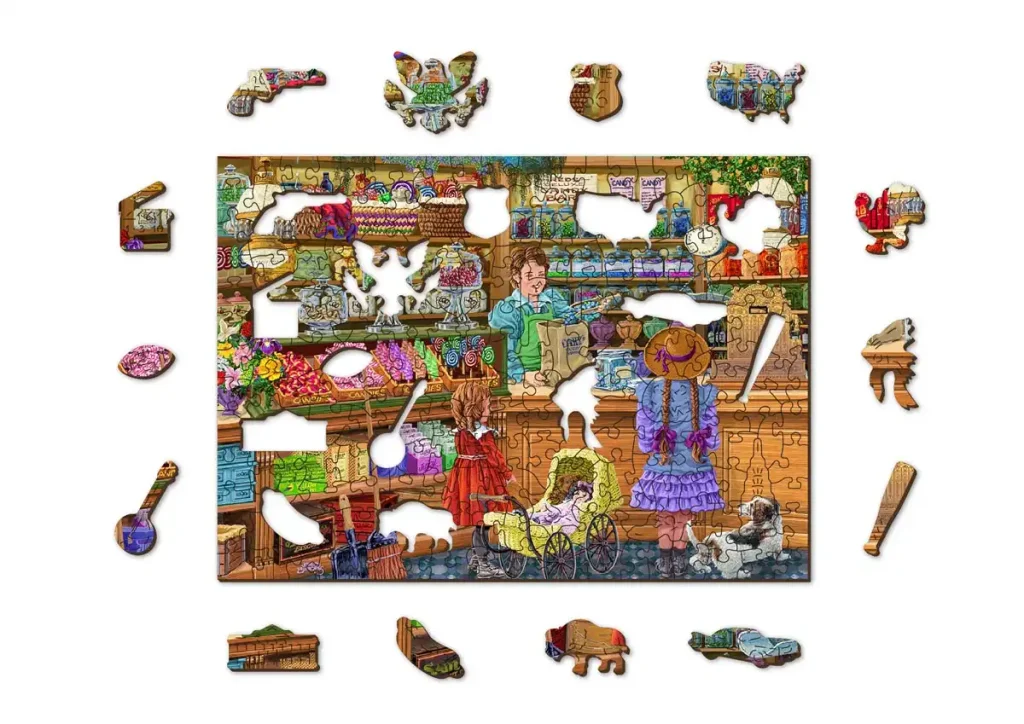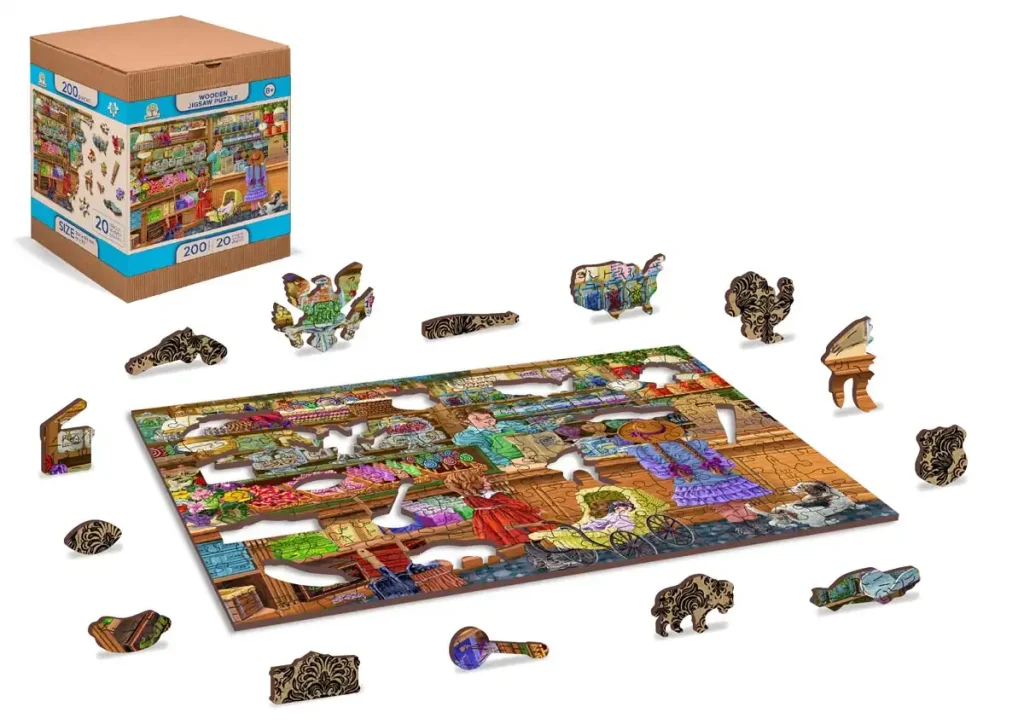 Brilliant Hues Await
Awash with a myriad of colors, each piece reveals a segment of this candy-filled wonderland. The radiant hues ensure that both youngsters and grown-ups remain entranced, piecing together this vibrant scene.
Distinctive Craftsmanship
With every piece unique in its shape, there's no room for monotony. The larger thematic elements, whether animals from a zoo-themed set or landmarks from a travel-oriented one, add an extra layer of intrigue. These standout pieces not only elevate the challenge but also accentuate the fun.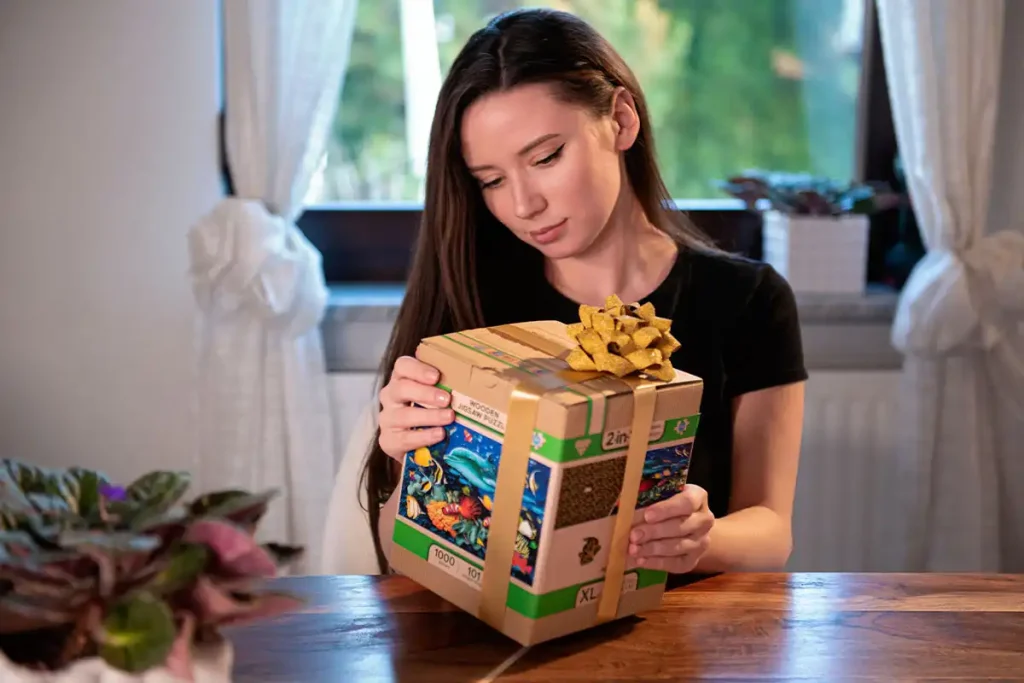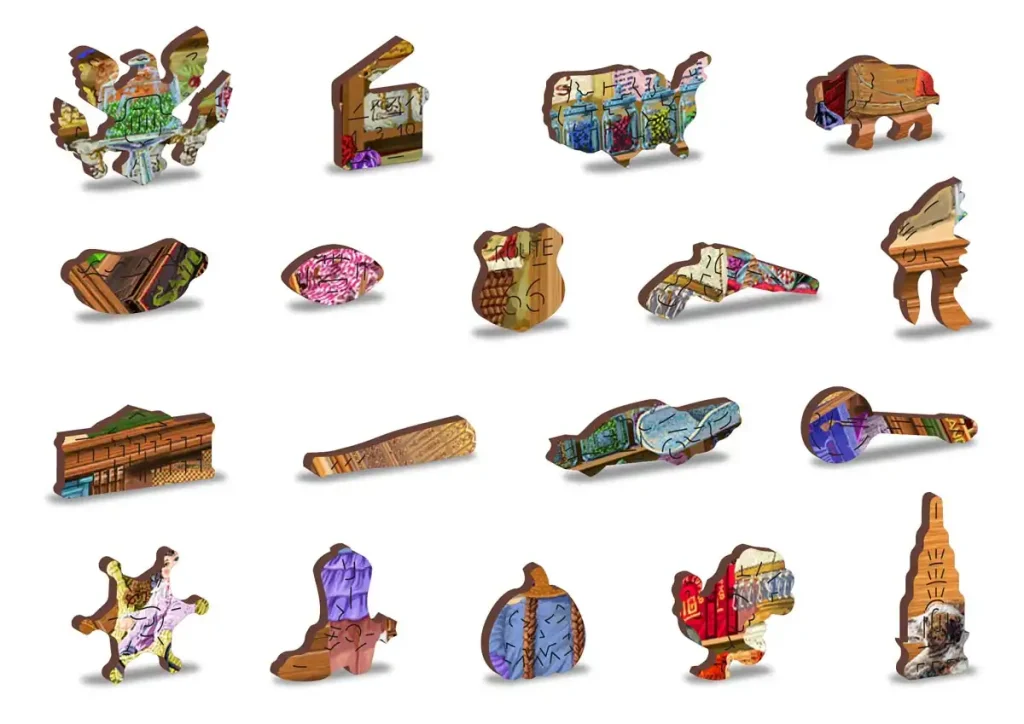 The Perfect Gift Choice
Looking for that perfect gift that resonates with both the young and the old? This set fits the bill. Its engaging design and challenging structure make it a cherished gift for children above 10 and adults alike.
More Than Just a Pastime
Piecing together this intricate design isn't just a solitary endeavor. It's a means to spend quality time with loved ones, forging memories and strengthening bonds. As each piece finds its place, family ties grow stronger.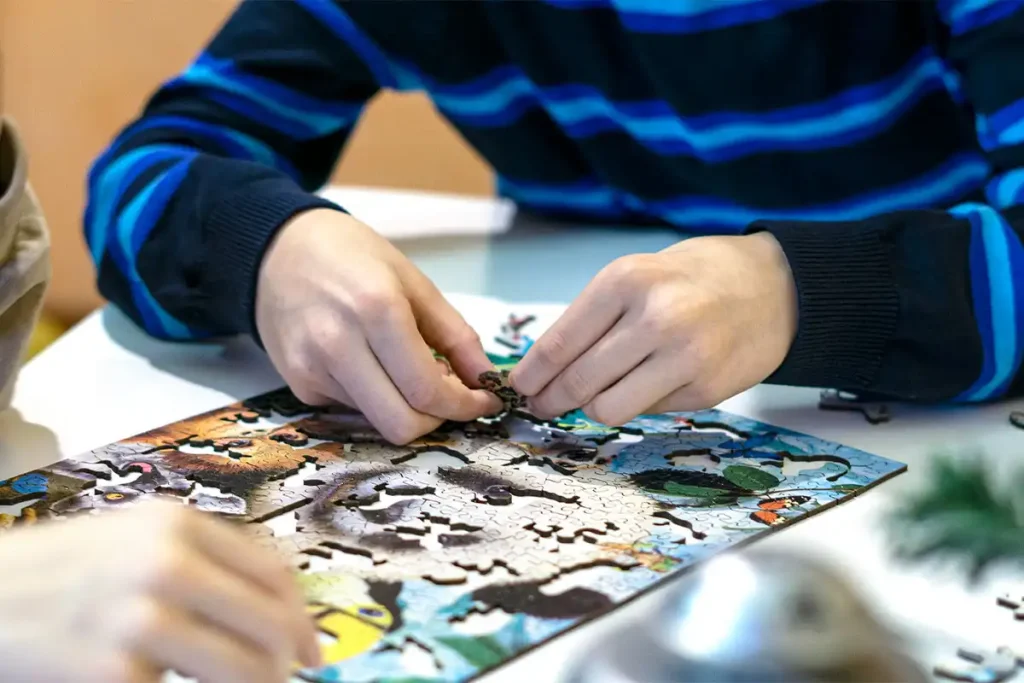 Transform Your Space
Once completed, the Candy Adventures 200 doesn't just lie dormant. Its lively and colorful design can adorn your walls, adding character to your space, evoking conversations, and kindling imaginations.
Characteristics
Series/Article
US 0041-M
Age
10+
Number of elements
200pcs
Number of whimsies
20pcs
Assembled size
H: 7,16"(18,2cm)
W: 10" (25,4 cm)
Packaging size
H: 5,98" (15,2 cm)
W: 4,92" (12,5 cm)
D: 4,92" (12,5 cm)
Packaging weight
0,66 lb (0,3 kg)
Puzzle thickness
0,12" (3 mm)
Assembly time
3h
Artist
Joseph Burgess
Type of Cut
USA
Back side
In conclusion, designed and crafted with precision in Poland, EU, this masterpiece promises an unparalleled experience. Dive into this candy-coated journey, where every piece contributes to a delightful narrative, ensuring memories that linger well beyond its completion.