Unveiling the Mysteries of the Wooden Puzzle
Crafted with precision, this captivating piece reveals a mesmerizing underwater scene. The vastness of the ocean, teeming with vibrant fish and playful sea creatures, beckons puzzlers of all ages. A magnificent turtle glides by, trailed by elegant jellyfish and a stealthy squid. Rich corals and seaweeds color the seascape, while in the distance, a lone diver explores the wondrous marine universe.
Embracing Oceanic Allure
Children and adults alike will be engrossed in this aquatic journey. As each unique piece finds its place, the story of the deep blue unfolds, revealing its many mysteries. This intricate design, suitable for enthusiasts aged 10 and above, promises hours of engaging fun.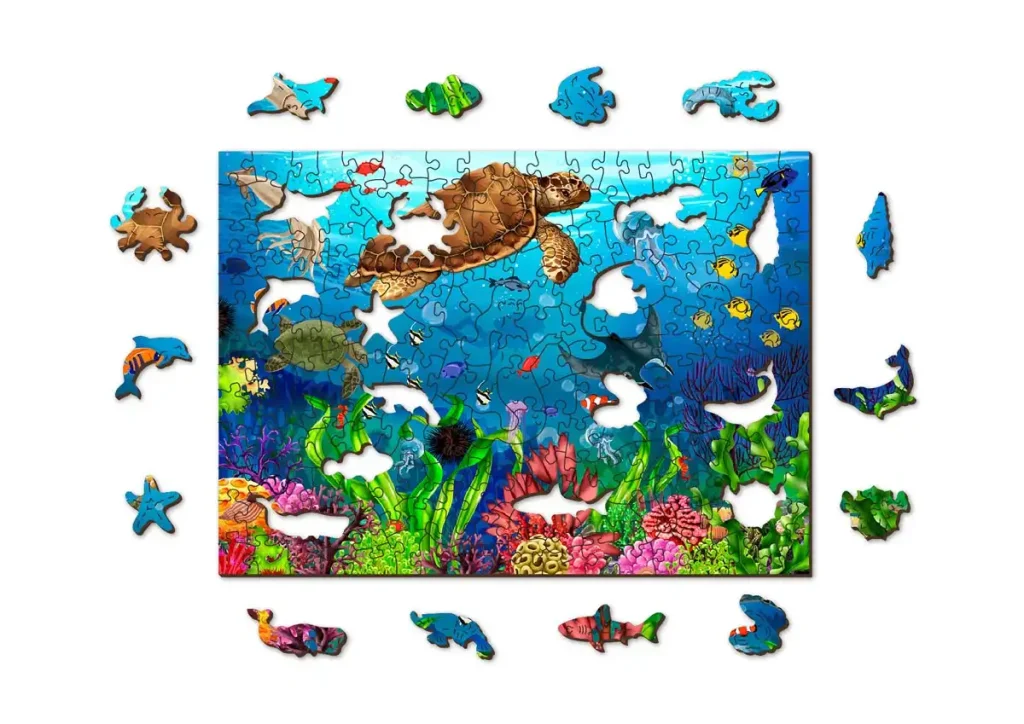 A Memorable Gift
Searching for the perfect present? This depiction of marine life offers more than mere entertainment; it provides an immersive experience. A thoughtful choice for birthdays, holidays, or simply to show appreciation, recipients will treasure it.
Distinctive Thematic Cuts
Each product boasts its very own thematic design. Animal-themed sets come alive with unique animal elements, while those centered around travel transport you with distinct landmarks from around the globe. Such diverse pieces amplify the experience, adding a touch of surprise with every connection.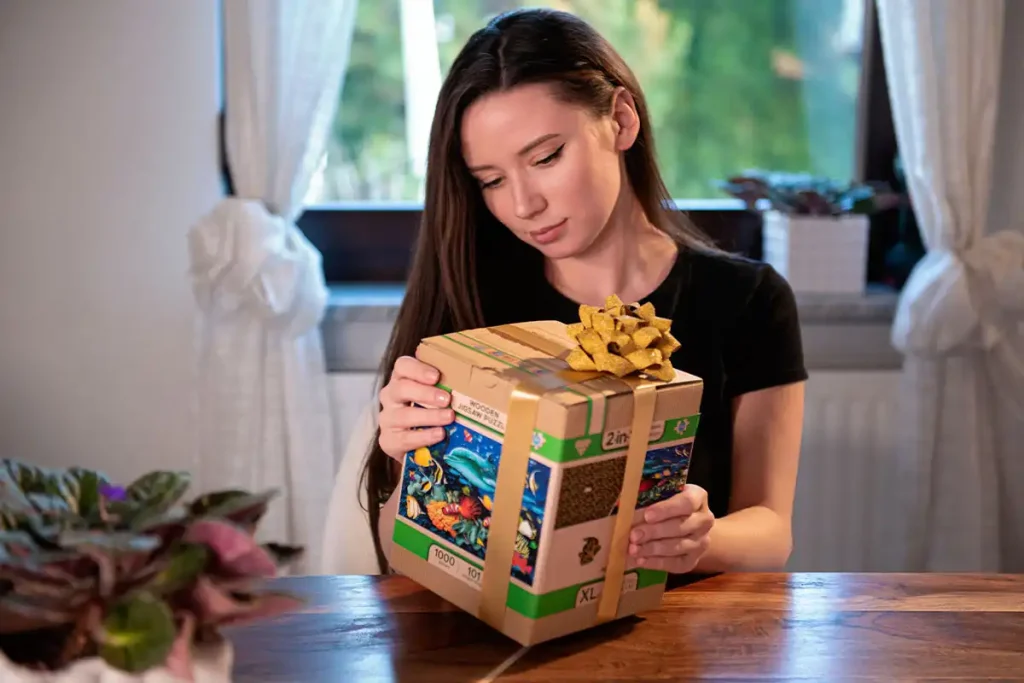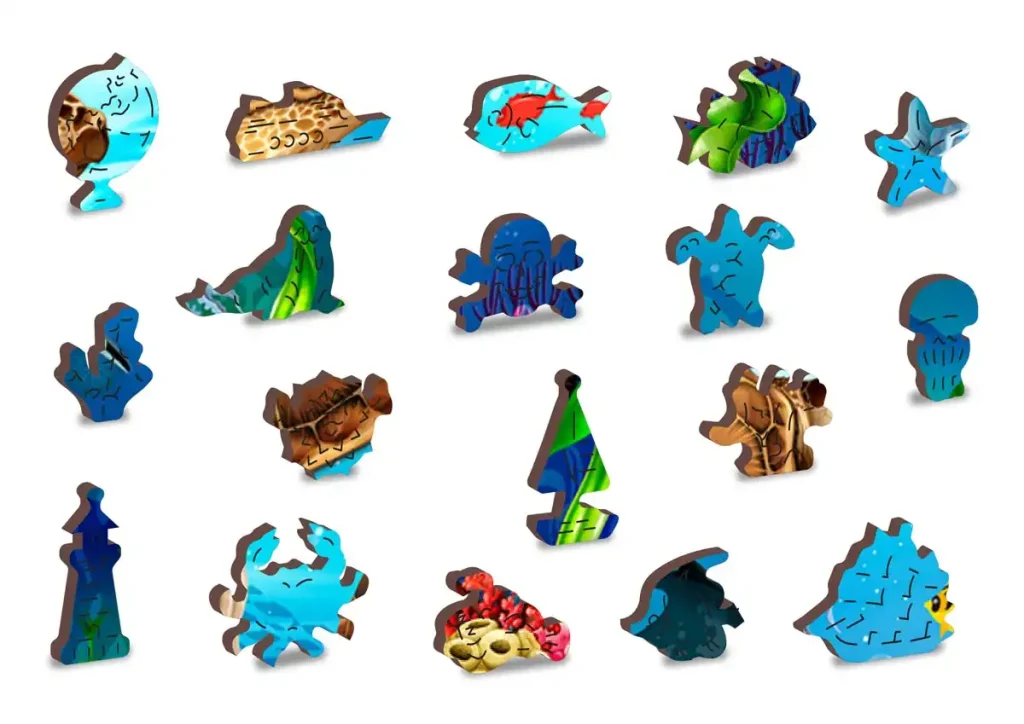 Two Sides to Every Story
Flip any piece over, and you're greeted with intricate patterns that assist in assembly. These designs not only enhance the challenge but also introduce an added layer of depth and discovery.
Artistry Beyond Assembly
Beyond the joy of creation, the completed portrayal stands as a stunning decor element. Its vibrant colors and intricate details can easily become a conversation starter, ready to adorn walls and ignite imaginations.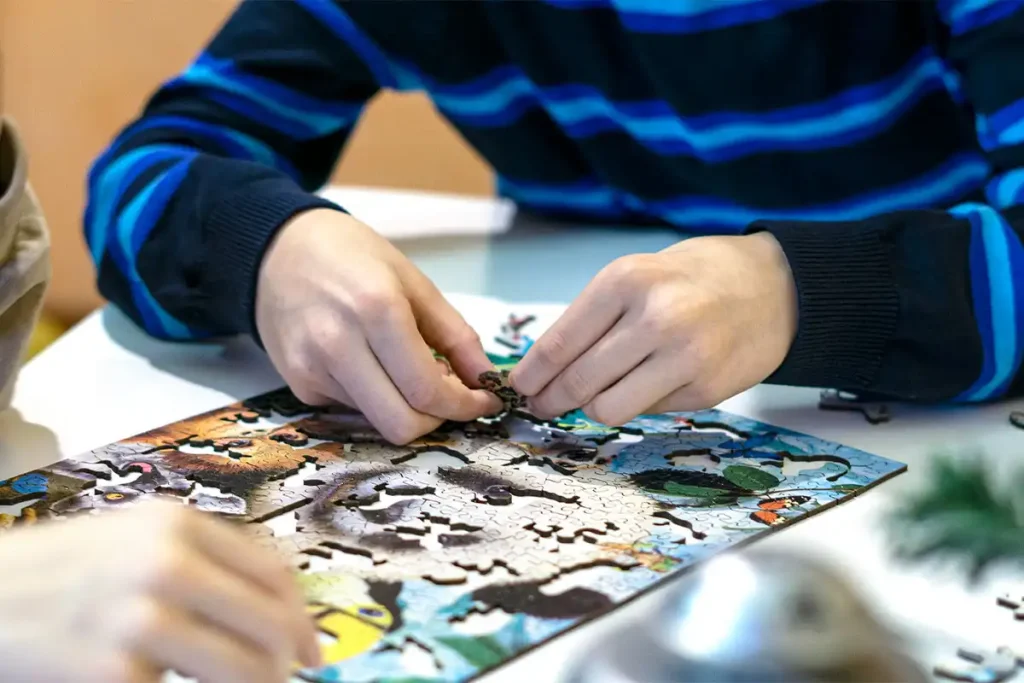 Cherishing Family Moments
Engaging in this marine assembly is a splendid way to bond with loved ones. The shared challenges and collective achievements cultivate cherished memories, making every moment special.
Characteristics
Series/Article
OC 0035-M
Age
10+
Number of elements.
200pcs
Number of whimsies
20pcs
Assembled size
H: 7,16"(18,2cm)
W: 10" (25,4 cm)
Packaging size
H: 5,98" (15,2 cm)
W: 4,92" (12,5 cm)
D: 4,92" (12,5 cm)
Packaging weight
0,66 lb (0,3 kg)
Puzzle thickness:
0,12" (3 mm)
Assembly time
3h
Artist
Wooden,City
Type of Cut
Animal
Back side
In conclusion, hailing from Poland within the European Union, our creations are a testament to unparalleled craftsmanship and passion. Dive into the enchanting world of Diving Paradise, where marine wonders await every turn, ensuring a memorable journey long after the last piece is set.