Wooden Puzzle: Unleash Your Imagination
This wooden puzzle is suitable for both adults and children aged 10 and above. Its vibrant colors and intricate design make it a captivating activity for the entire family. What sets this wooden puzzle apart is its extraordinary puzzle pieces, each with its own distinctive shape. You'll also find large, themed pieces featuring various animals and landmarks that add an exciting twist to the assembly.
Gift and Dog 250 Wooden Puzzle is perfect for family bonding and relaxation. It's an ideal gift choice, whether you're looking for a thoughtful present or a unique decorative item.
Immerse Yourself in Creativity
The thematic cut of each piece enhances the overall experience. In animal-themed wooden conundrum , you'll discover elements featuring a range of adorable creatures, while travel-themed include pieces showcasing famous landmarks from around the world. This attention to detail makes solving even more engaging and satisfying.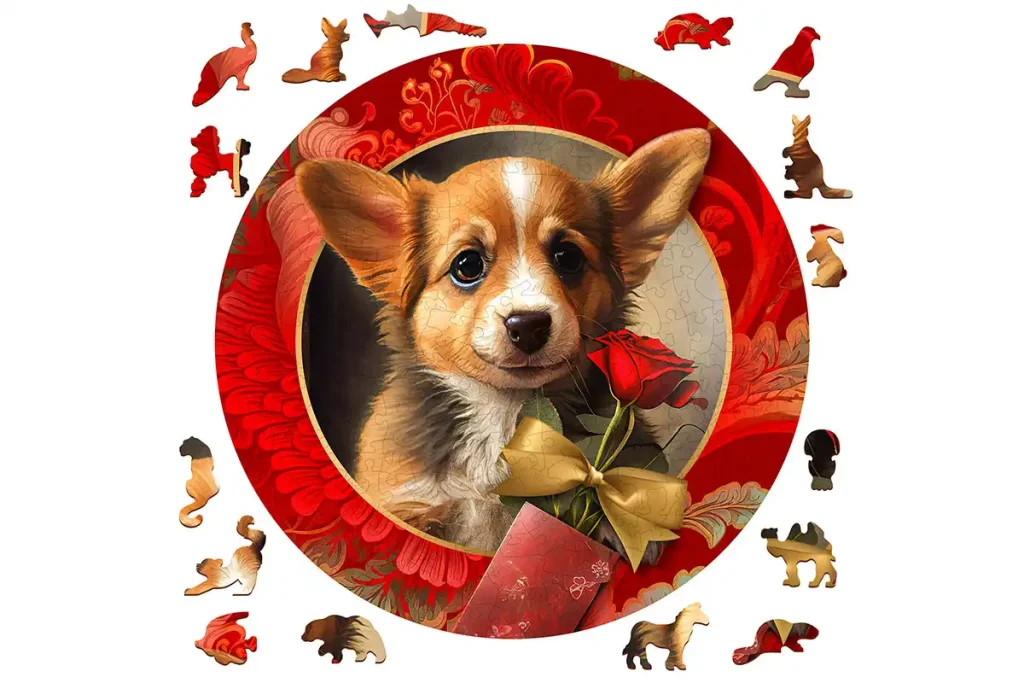 Double-Sided Challenge
What makes this truly special is its double-sided design. On the reverse side of each piece, you'll find a pattern that assists in the assembly process. This clever feature adds an extra layer of challenge and excitement, ensuring hours of enjoyment for enthusiasts.
More that a jigsaw
Once you've completed this stunning , it's not just a work of art; it's also a fantastic decor piece. Hang it on your wall and let it become a conversation starter, showcasing your creativity and patience.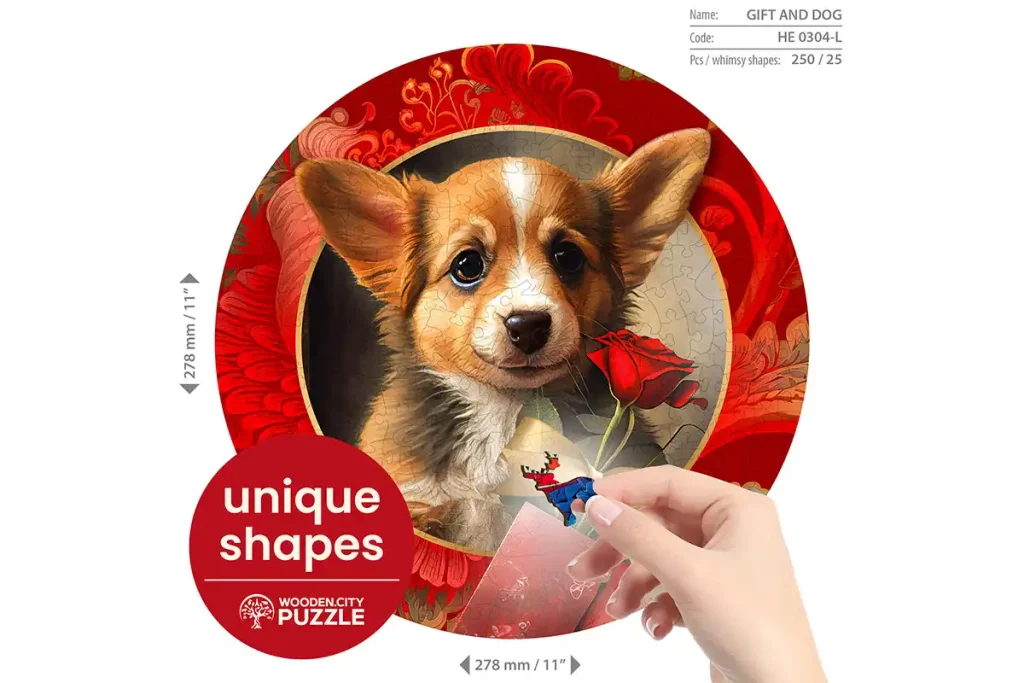 Characteristics
Series/Article
HE 0304-L
Age
10+
Number of elements
250 pcs
Number of whimsies
25 pcs
Assembled size
H: 11'' ( 27,8 cm)
W: 11'' ( 27,8 cm)
Packaging size
H: 7.8'' (20 cm)
W: 7.8'' (20 cm)
D: 2.24'' ( 5,7 cm)
Packaging weight
0,88lb (0,4 kg)
Puzzle thickness
0,12" (3 mm)
Assembly time
4h
Artist
Adobe Stock
Type of Cut
Animal
In conclusion, Gift and Dog 250 is more than just a pastime; it's a journey of artistry, family togetherness, and relaxation. Order yours today and embark on a fulfilling wooden puzzle adventure!