Wooden Shaped Puzzle: Embracing the Hippie Lion's Legacy
Dive into this Wooden Puzzle adventure, showcasing the dignified visage of a lion, crafted in the lively and unrestrained spirit of the hippie movement. As you journey through each component, the rich fabric of design and artistry unfolds, making this masterpiece truly unique.
Hippie Lion's Elegance
Designed to portray a lion's head, every contour and curve paints a vibrant representation of this noble beast, intertwining the wilderness with the free-spirited essence of hippie culture.
Experience Dual Intricacy
Not just one-sided – each component reveals a detailed pattern on its flip side, providing an extra dimension of beauty while aiding in its assembly.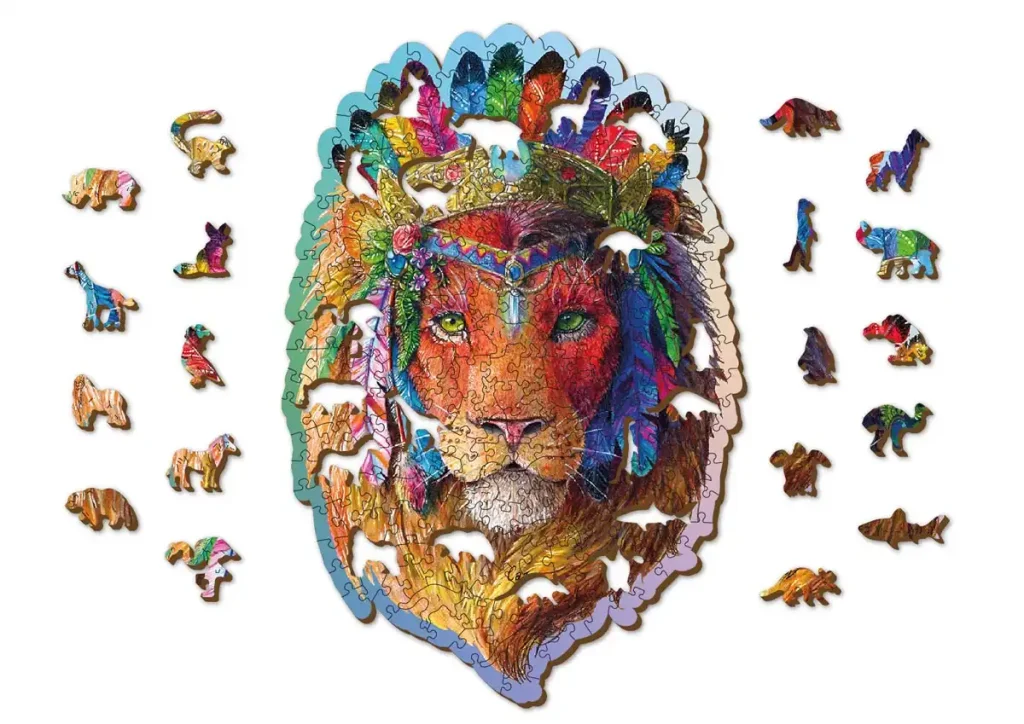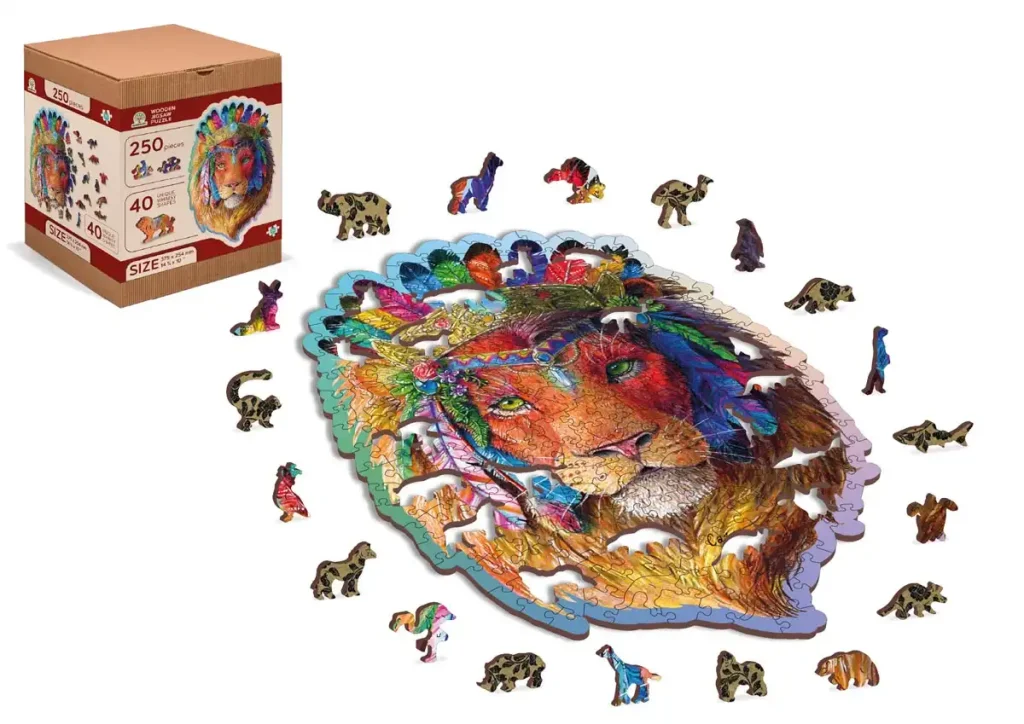 Unique and Diverse Components
With no two alike, each component boasts its distinct form. Depending on its theme, discover large elements reminiscent of animals for fauna-inspired ones, or landmarks for those echoing voyages. Such variety enhances the assembly journey, making it all the more engrossing.
A Delight for Every Age
Apt for both the young and the seasoned, aged 8 and above, it's more than just leisure. When an adult and child come together for its assembly, it turns into a collaborative experience, etching memories that last.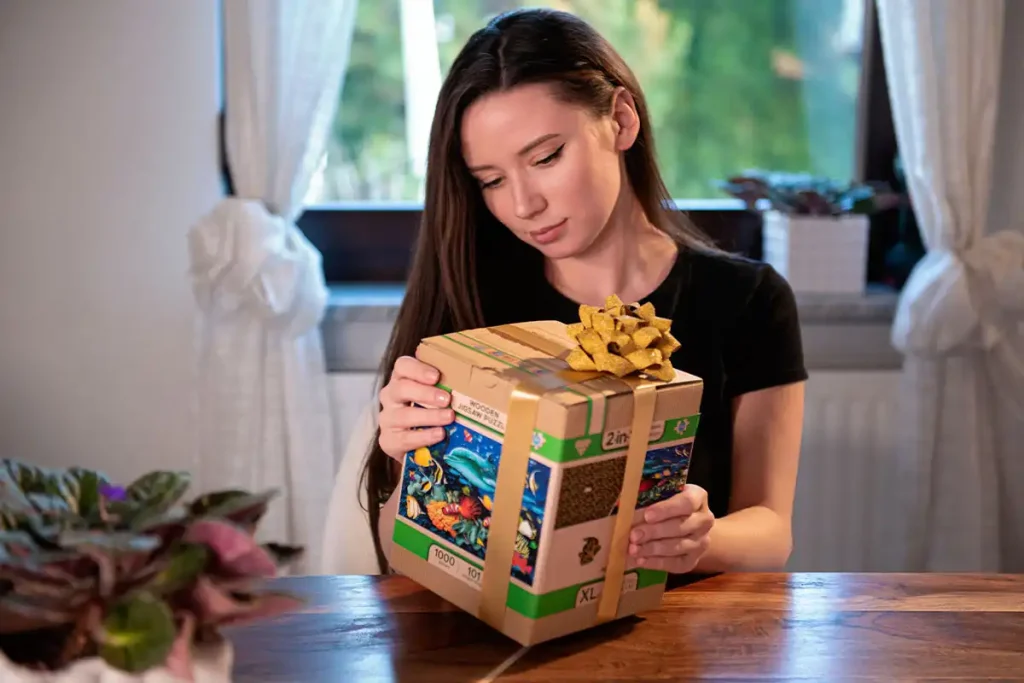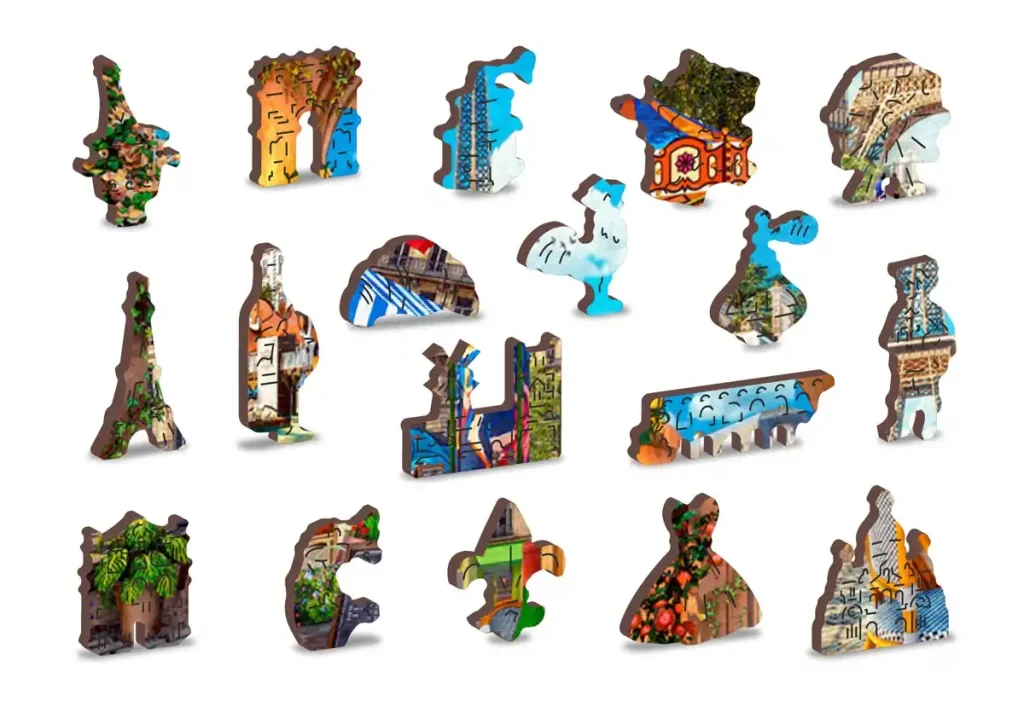 Gift of Endless Wonder
Seeking a present with a deep impact? The Mystic Lion 250 emerges as the answer. Apart from the joy of creating, it melds cognitive challenge with relaxation, suited for curious minds across ages.
Not Just for Play
After its assembly, it's not meant to lie hidden. Let it transform your living spaces, taking pride of place on your walls, constantly inviting admiration and sparking conversations.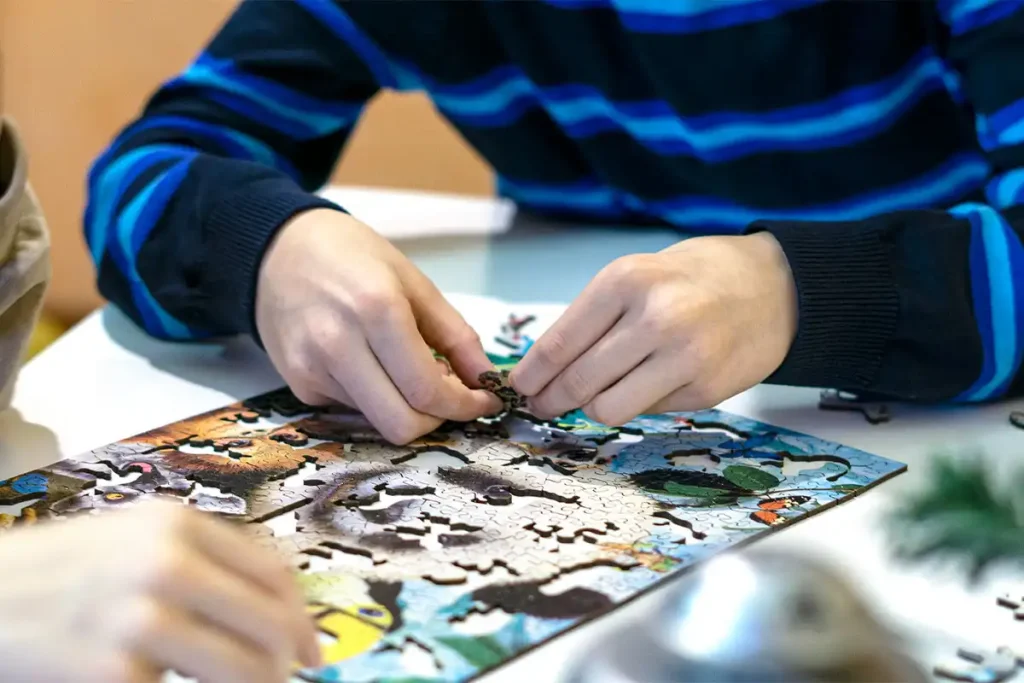 Stories in Every Segment
From overarching themes to the smallest details, each segment has a tale to tell. The joy lies not just in joining them but in relishing the stories, recognizing the myriad forms, and applauding the sheer brilliance of European design.
Characteristics
Series/Article
HE 0095-L
Age
10+
Number of elements
250pcs
Number of whimsies
40pcs
Assembled size
H: 14.76" ( 37,5cm)
W: 10" ( 25,4cm)
Packaging size
H: 5.98" (15,2 cm)
W: 4.92" (12,5 cm)
D: 4.92" (12,5 cm)
Packaging weight
0,89 lb (0,405 kg)
Puzzle thickness
0.12″ (0,3 cm)
Assembly time
3h
Artist
Carrie Edwards
Type of Cut
Animal
Back side
To wrap up
The Mystic Lion 250 goes beyond being a mere collection of wooden components. It epitomizes art, cherished memories, familial bonding, and the beauty of intricate European design. Engage, be enchanted, and emerge with a narrative that's rich in creativity and connection.