Experience the Wooden Puzzle Magic with a Distinct Shape
This Wooden Puzzle unveils a captivating journey through the vivid colors and energy of the hippie era. The tiger's head, alive with vibrant hues and designs, beckons you to piece together its story.
A Canvas Beyond the Ordinary
The spirit of the Mystic Tiger embodies strength and courage, reminiscent of the wild, and captures the unrestrained soul of the 60s' counterculture.
Every Piece Tells a Story
There's a distinct joy in knowing that no two pieces of this challenge mirror one another. Each fragment has a unique form, enhanced with large thematic motifs, be it animals or iconic landmarks, making the journey of assembly even more exhilarating.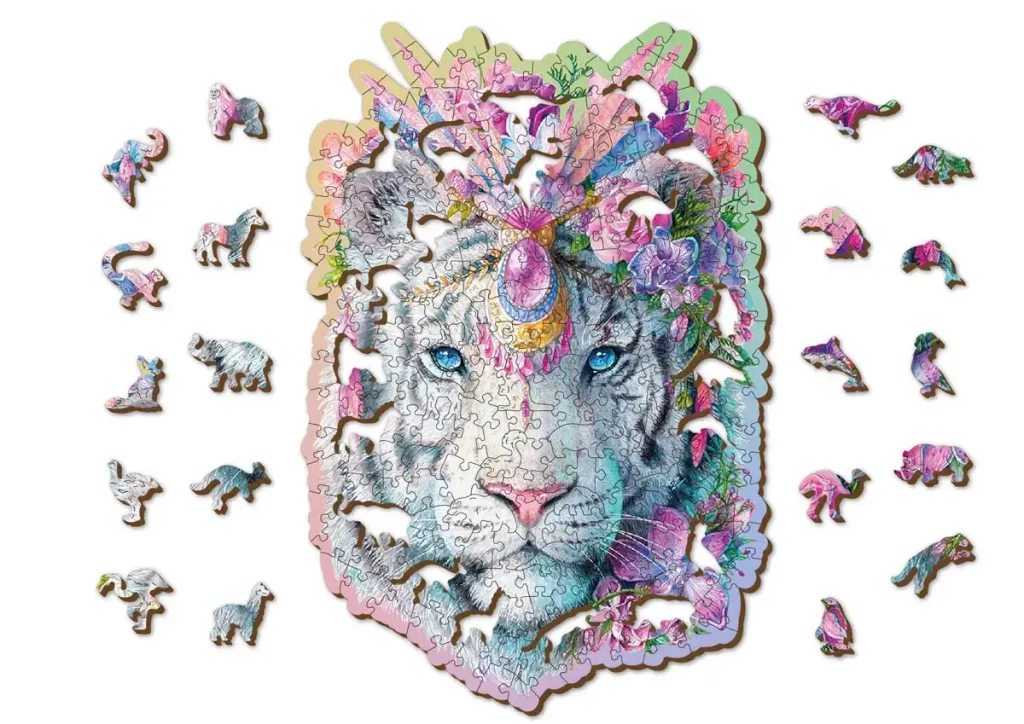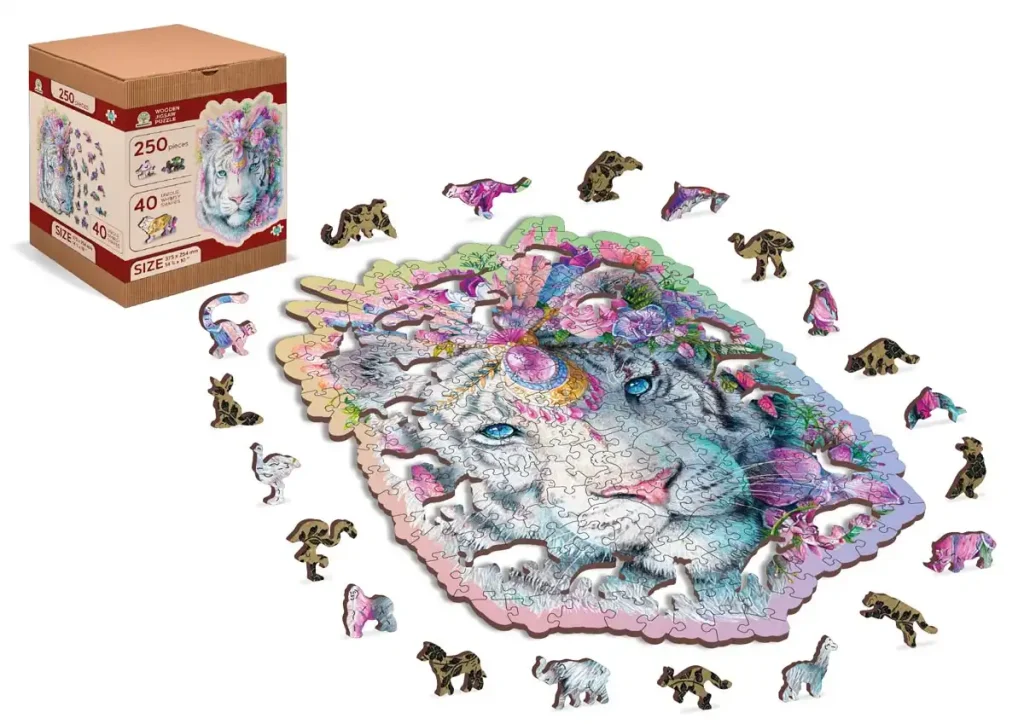 Double the Delight
Experience the intricacy on both sides. Etched patterns on the reverse not only assist in the assembly but also elevate the joy of discovery.
The Perfect Gift
Searching for that unforgettable gift? The Mystic Tiger 250 emerges as the quintessential choice, blending cognitive stimulation with serene relaxation—a meaningful gesture for curious minds and enthusiasts alike.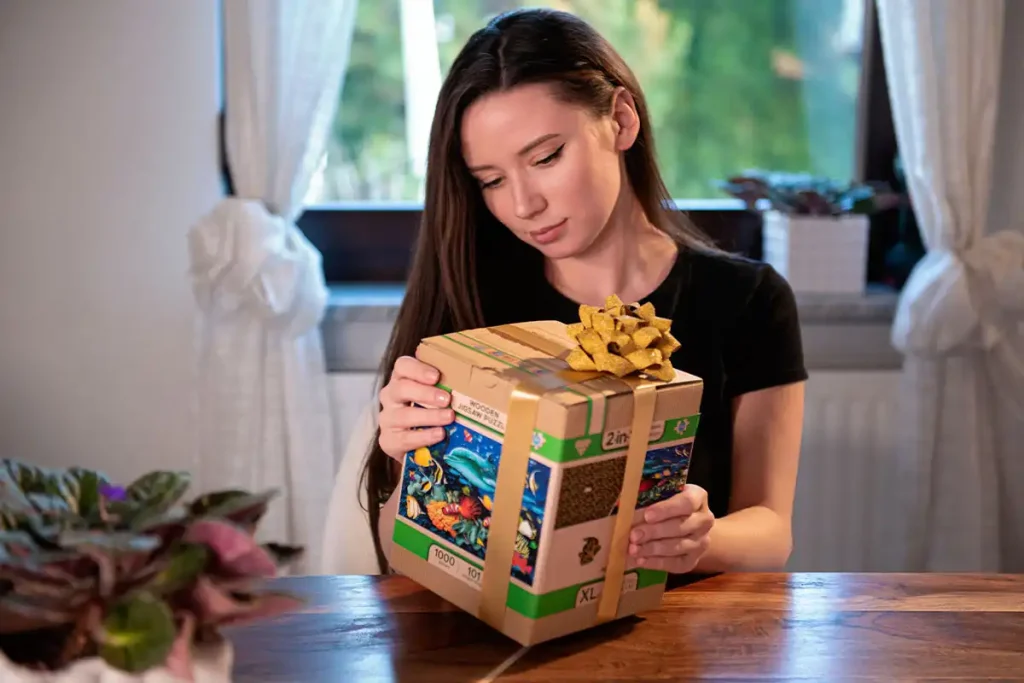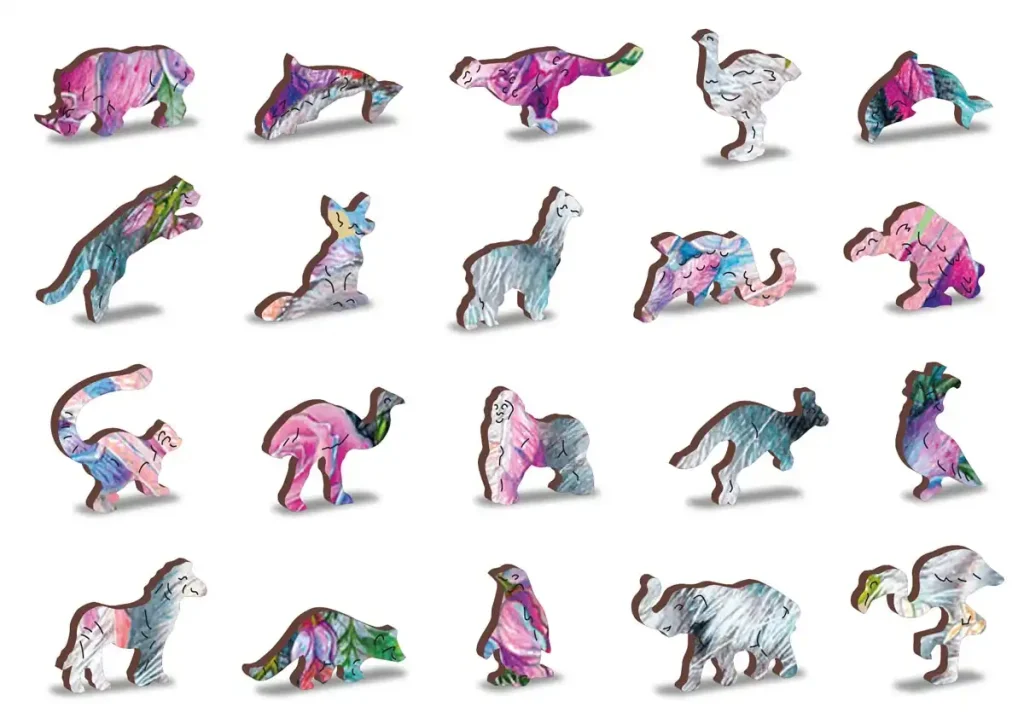 From Assembly to Art
Once the majestic face of the tiger is pieced together, it doesn't need to hide. Designed to grace walls, this piece serves as both conversation starter and testament to one's dedication.
Themes That Resonate
Every set is a narrative. While animal-themed ones surprise with intricate fauna details, travel-oriented sets offer glimpses of global landmarks. Each assembly promises a unique and captivating experience.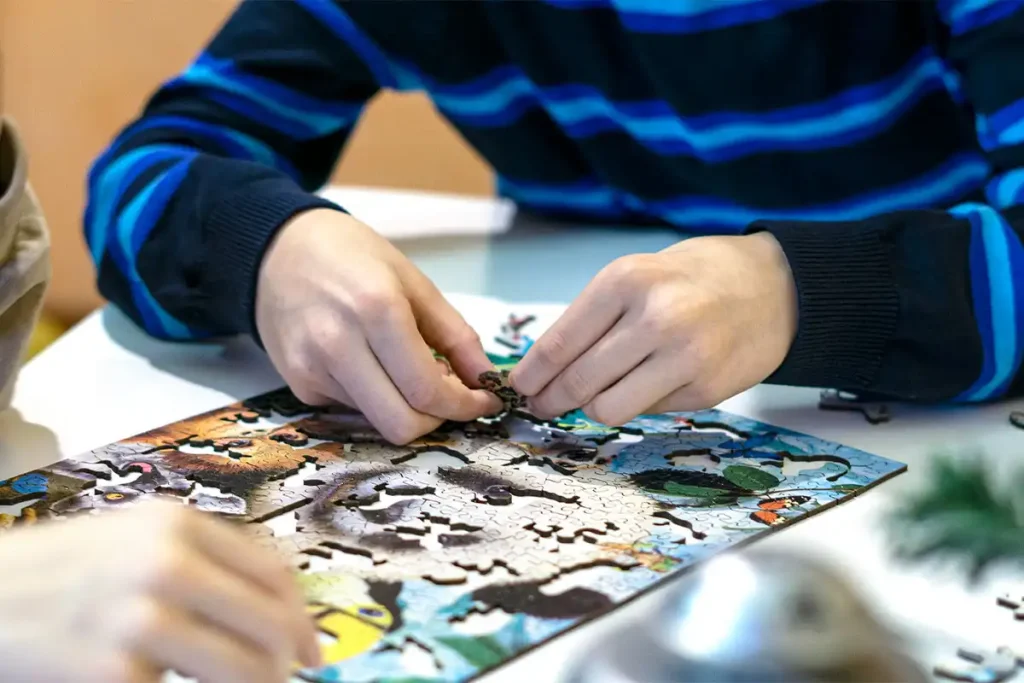 Building Memories Together
Embarking on the Mystic Tiger journey is about shared achievement. Suitable for adults and children aged 10 and up, it offers precious hours of collaborative fun and bonding.
Characteristics
Series/Article
HE 0096-L
Age
10+
Number of elements.
250pcs
Number of whimsies
40pcs
Assembled size
H: 14.76" ( 37,5cm)
W: 10" ( 25,4cm)
Packaging size
H: 5.98" (15,2 cm)
W: 4.92" (12,5 cm)
D: 4.92" (12,5 cm)
Packaging weight
0,89 lb (0,405 kg)
Puzzle thickness:
0.12″ (0,3 cm)
Assembly time
3h
Artist
Carrie Edwards
Type of Cut
Animal
Back side
To sum it up
The Mystic Tiger 250 is more than an activity. It's a chance to relish quality time, admire European artistry, and craft a decorative symbol of patience and prowess. Dive in, enjoy, and make it a prized element of your collection.