The Essence of Wooden Puzzle Crafting
At the heart of our creations lies the unmatched craftsmanship of wooden design. Presenting "Main Street 500", a picturesque portrayal of a lively street filled with elegant houses, buzzing with the activities of its inhabitants. As the scene unfolds, you'll discover a man generously feeding dogs with pet food, capturing a heartwarming moment in this bustling street life.
Details that Enchant
Every corner of this assembly is brimming with life. The scene is an amalgamation of colors, featuring the lively interactions between adults, children, and dogs, set against a retro-styled backdrop. The ambiance takes you on a nostalgic journey, making each piece a step into a story.
Uniquely Yours
Our promise to you is a unique experience. Each piece boasts an individual shape, a testament to the care and precision we invest in our products. For those passionate about animals, anticipate special components sculpted as various creatures. Likewise, travel enthusiasts will be delighted to find elements shaped like iconic landmarks from different countries.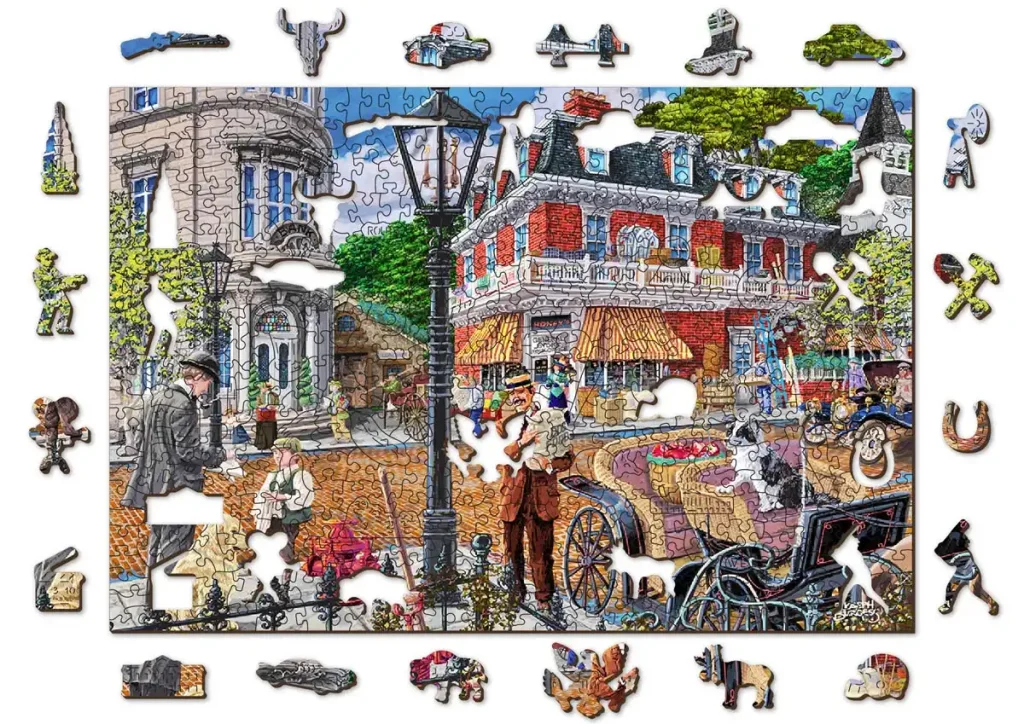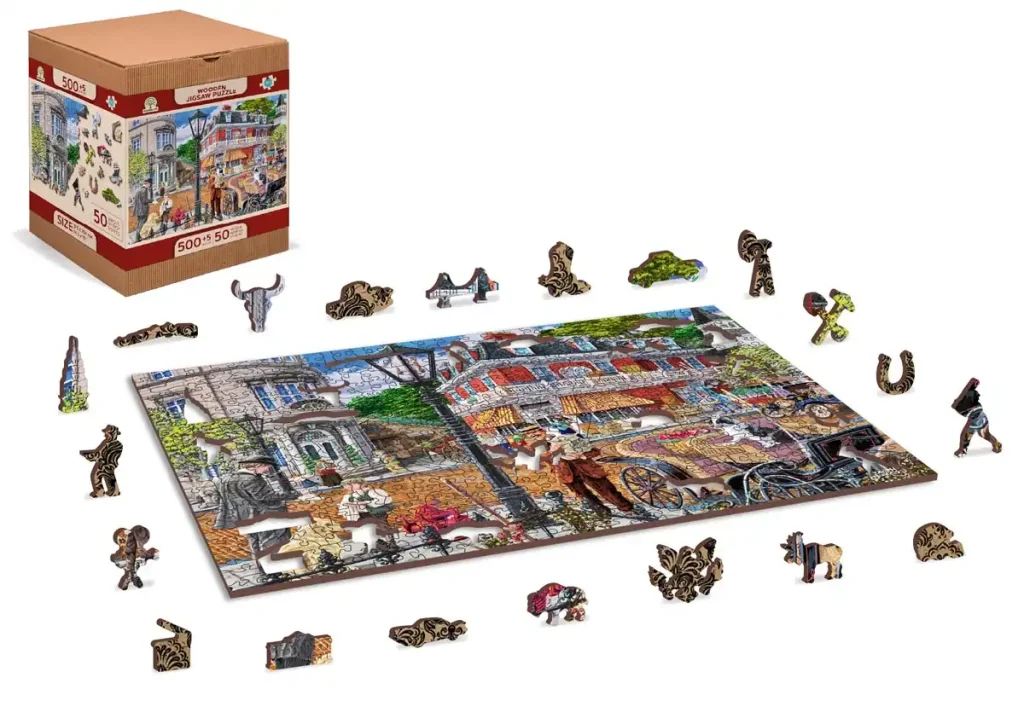 A Two-Fold Adventure
But the surprises don't end there. Flip any component, and you'll find a pattern on its reverse, adding a hint of assistance and an extra layer of challenge to your assembling journey. This dual-sided design ensures both guidance and mystery, making the process even more engrossing.
An Ideal Gift
Looking for a gift that speaks volumes? "Main Street 500" is an impeccable choice. Suitable for adults and children aged 10 and above, it promises hours of engagement and a beautiful story to unfold. It's more than a keepsake; it's a shared adventure waiting to be embarked upon.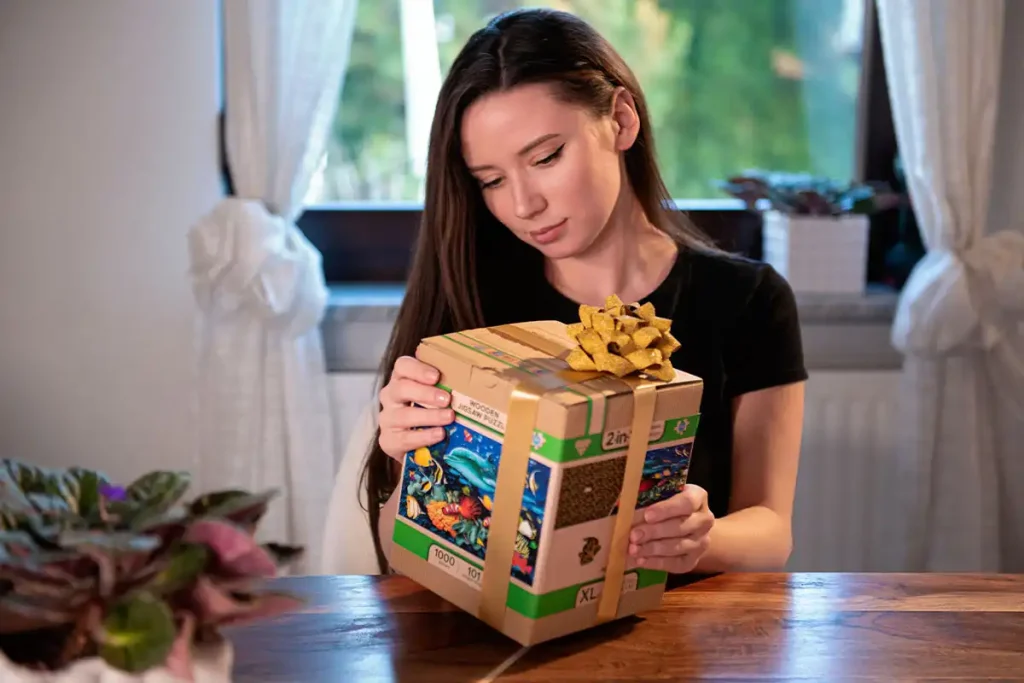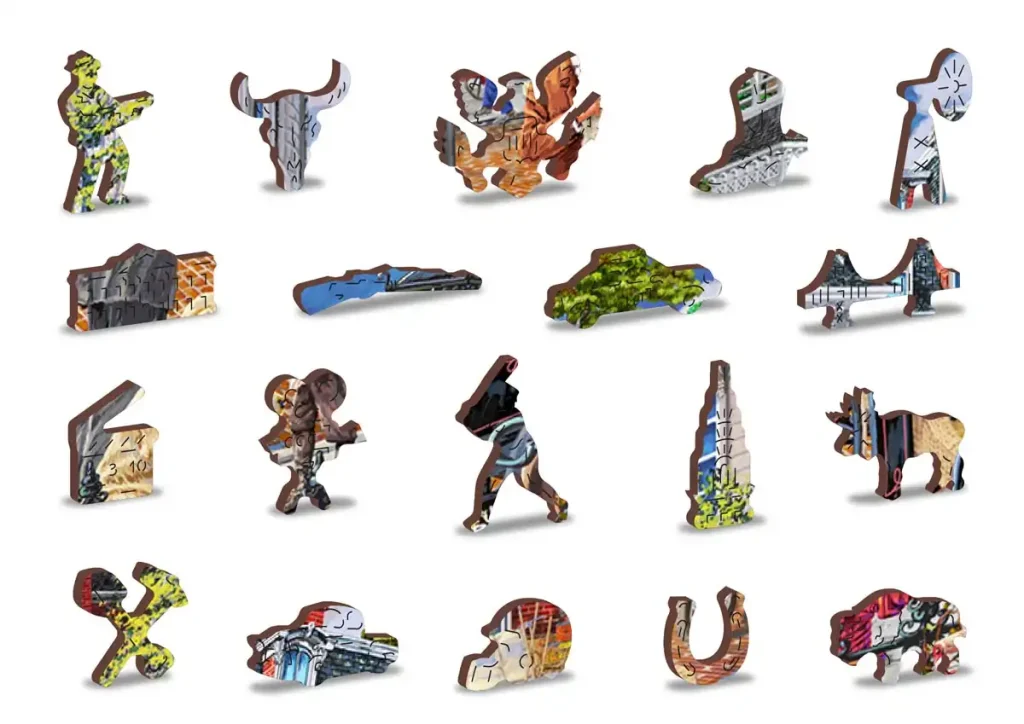 Decorative and Captivating
Once completed, the vibrant colors and intricate designs of "Main Street 500" make it a stunning piece of art. Beyond the joy of assembly, it stands as a decorative masterpiece, perfect to adorn any wall, capturing a snapshot of daily life with its charm and detail.
Quality Time Redefined
Engaging in this activity offers a golden opportunity for family bonding. Beyond just fitting components together, it's about building memories, sharing stories, and cherishing shared successes. A delightful way to spend time, fostering connections and creating tales to recount.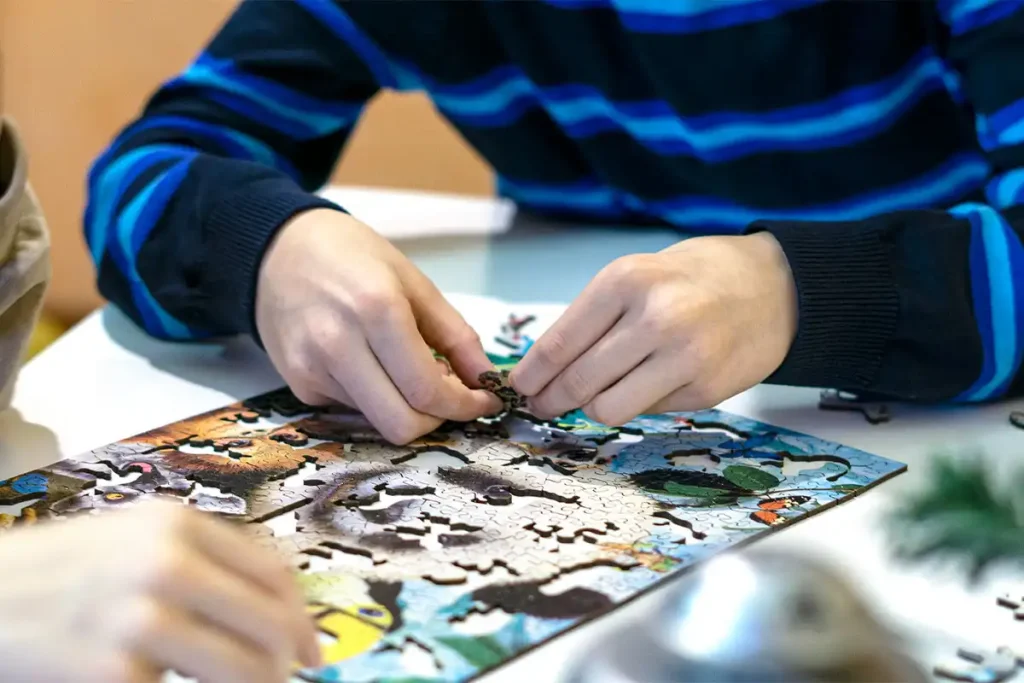 Characteristics
Series/Article
US 505-0043-L
Age
10+
Number of elements
500 pcs
Number of whimsies
50 pcs
Assembled size
H: 14,76"(37,5 cm)
W: 10" (25,4 cm)
Packaging size
H: 5,98" (15,2 cm)
W: 4,92" (12,5 cm)
D: 4,92" (12,5 cm)
Packaging weight
0,66 lb (0,3 kg)
Puzzle thickness
0.12″ (0,3 cm)
Assembly time
6 h
Artist
Joseph Burgess
Type of Cut
USA
Back side
In conclusion
"Main Street 500" is not merely an activity; it's an immersive experience. Whether it's the joy of assembling, the prospect of gifting, or the beauty of decorating, this product promises to offer an unmatched, memorable journey.