Experience the Beauty of Sydney's Spring with this Wooden Puzzle
This Wooden Puzzle offers a unique experience, recreating a picturesque view of a park in Sydney during spring. With the Harbour Bridge in the background, surrounded by lush trees and colorful flowers, the puzzle's 500 distinct pieces bring this stunning scene to life.
Exceptional Craftsmanship and Quality
Each piece has a unique shape, making the assembly process exciting and engaging. Special shaped pieces representing local fauna and landmarks add an extra layer of enjoyment, allowing you to immerse yourself in the beautiful spring setting of Sydney.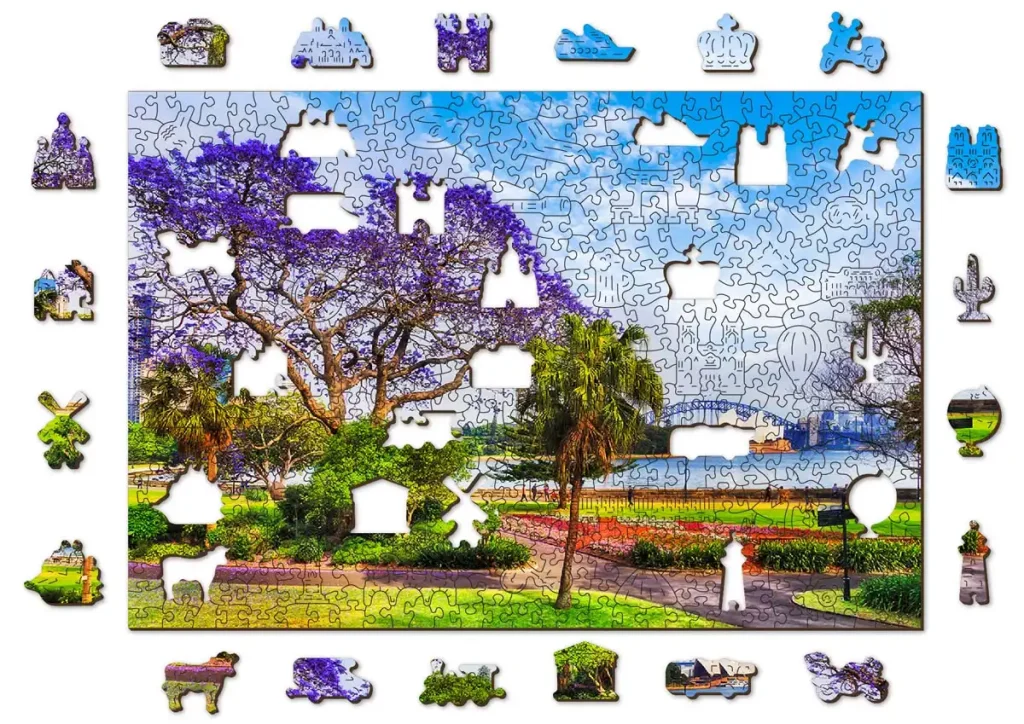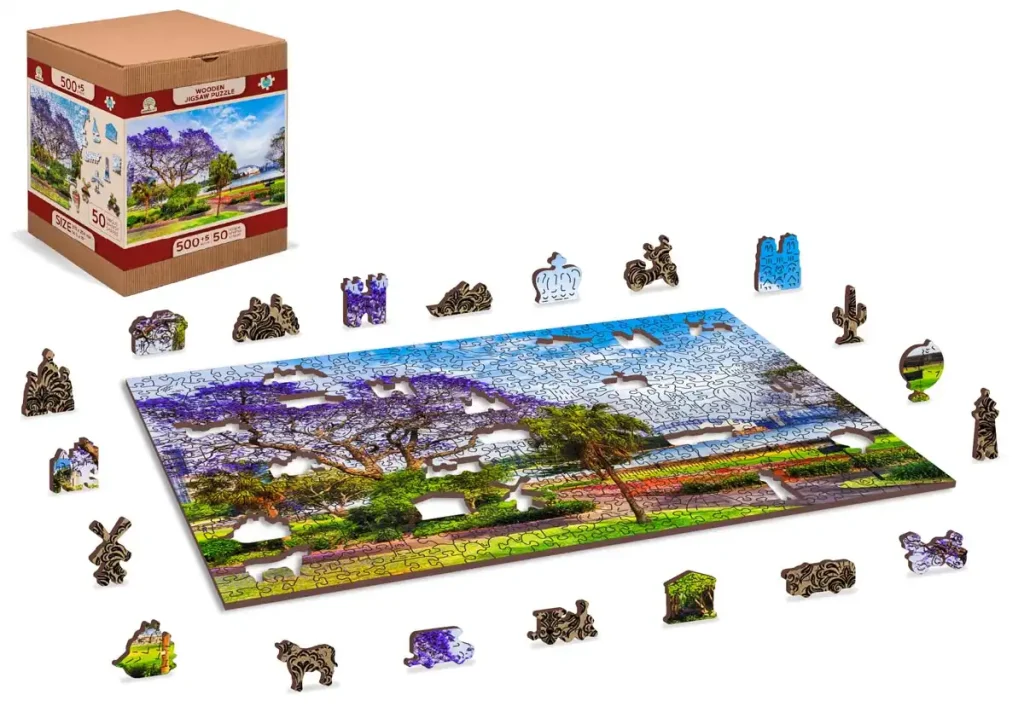 An Ideal Gift for All Ages
Whether for a child above 10 or an adult enthusiast, this product serves as a thoughtful and artistic gift. The bright colors and intricate details make it appealing to lovers of all ages.
Create Memorable Family Moments
Assembling this item is a fantastic way to spend quality time with family. The process of piecing together the iconic Sydney park scene fosters teamwork and offers hours of fun and satisfaction.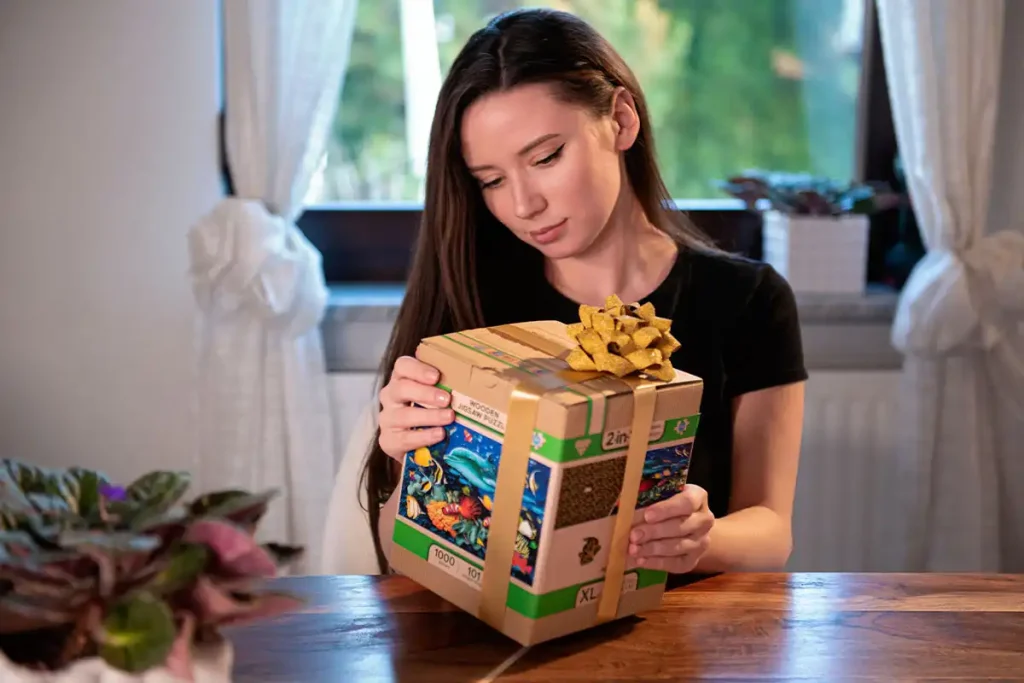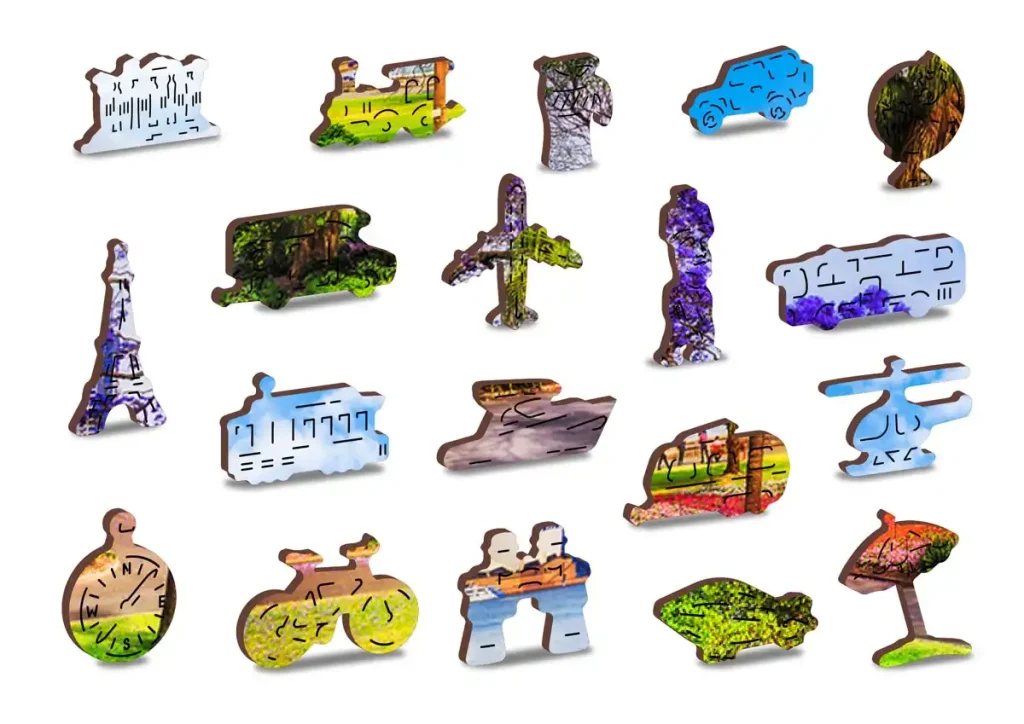 Theme-Specific Designs and Dual-Sided Features
Every product in our collection has a thematic cut. Animal-themed ones include unique animal pieces, and travel-themed ones have landmark pieces from various countries. Furthermore, the double-sided pattern on each piece can assist in assembly, making it user-friendly for both newcomers and experienced enthusiasts.
A Stunning Addition to Your Home Decor
Once assembled, this item is not just a testament to your skills but also a beautiful piece of art. It can be framed and hung on the wall, adding a touch of Sydney's spring to your living space.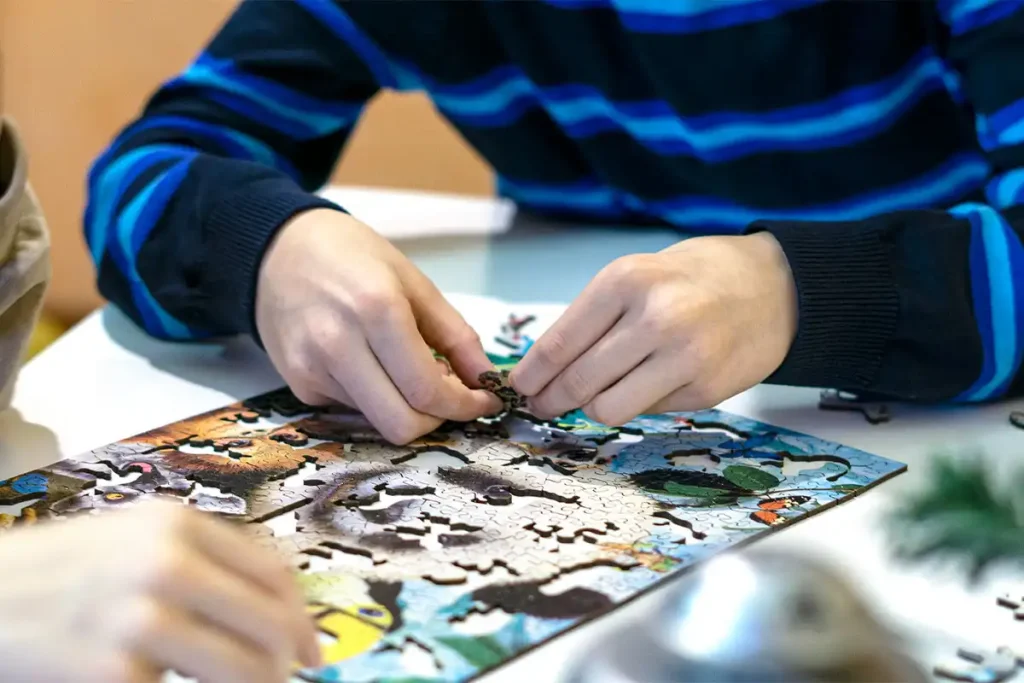 Characteristics
Series/Article
TR 505-0126-L
Age
10+
Number of elements
500 pcs
Number of whimsies
50 pcs
Assembled size
H: 14,76"(37,5 cm)
W: 10" (25,4 cm)
Packaging size
H: 5,98" (15,2 cm)
W: 4,92" (12,5 cm)
D: 4,92" (12,5 cm)
Packaging weight
0,66 lb (0,3 kg)
Puzzle thickness
0,12" (3 mm)
Assembly time
6h
Artist
shutterstock
Type of Cut
Travel
Back side
In conclusion
In conclusion, the Sydney, Spring 500 product is more than just a piece of entertainment; it's an experience. With its intricate design and high-quality materials, it offers a rewarding and enjoyable way to explore Sydney's beauty. Whether as a gift, a family activity, or a decorative piece, it holds something special for everyone.